Hello, Friends!
I'd tell you all about what happened last night, except I don't remember a thing.
Oh, right.
We were in Manila's gay super club,
Bed
.
I meant to behave, I really did. But the moment I walked out of my hotel wearing one of my signature trashy tops, all good sense flew out of the window. Better yet, all good sense was dissolved by the vodka. As photos seem to indicate, I got up onstage - during someone else's dance number - and I grinded like a barbarian. Oops.
After an intense day at Villa Escudero, it was nice to just lounge and hang out with the candidates, producers and directors from all over the world. Fab team building, fueled by some shockingly tasty bar chow (my burp still smelt of egg canapes this morning) and some high-octane handbag musique from Bed co-owner and headline DJ, Brian Cua. Incidentally, Brian also mixed the track for the
Mr Gay HK
formal wear competition - the same track we used for the
MGHK Grand Finale video
.
So, Brian Cua is proper p.h.i.e.r.c.e. and is among my favouritest people in the world.
Last night, the delegates presented unique items from their countries for auction. Proceeds go towards the care of HIV and AIDS patients, for whom the Philippine government will soon withdraw partial medical subsidy. Boo! Medical care is a human right, especially if you're ill with something life threatening!
Some of my favourite items include a medal which Mr Bulgaria won at a sport competition; Hong Kong's (of course) Limited Edition
Tongzhi Tsai
t-shirt signed by all the delegates of Mr Gay World 2011; and Mexico's fabulous handmade red handbag. I screamed my head off when I saw that item. Fabiola wants it. You may continue bidding on the items until the Grand Finale at Club Mwah on Sunday.
Open your wallets, not just your mouths and legs.
This time, it's really for a good cause.
With Affection,
James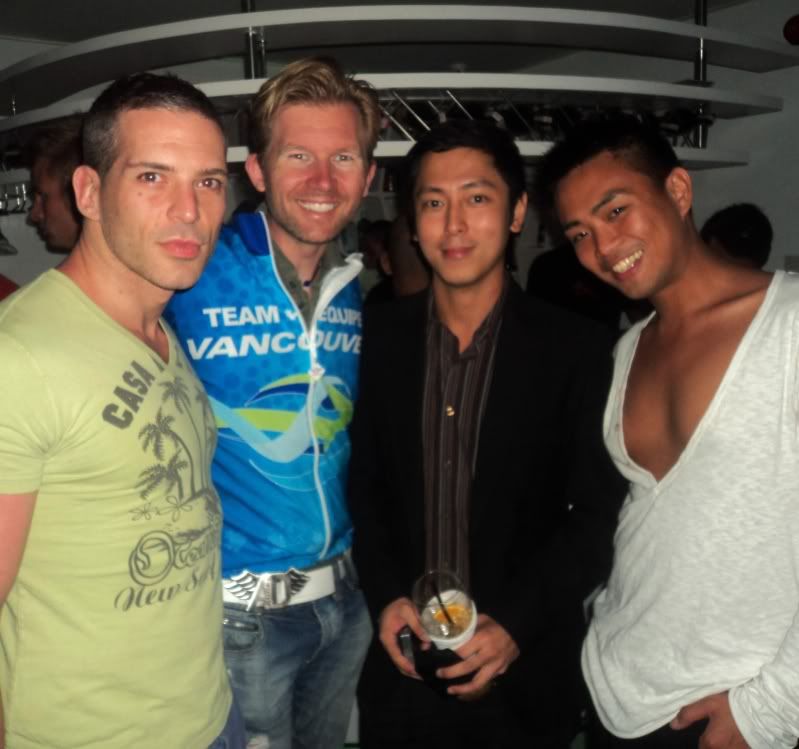 MGW Director - South America, the beefy Carlos Melia; MGW's Director of the Board and Gay Whistler Director, Dean Nelson; one of Bed's babyfaced owners, Great Ancheta; and Asia's Most Hyperactive Gay Boy™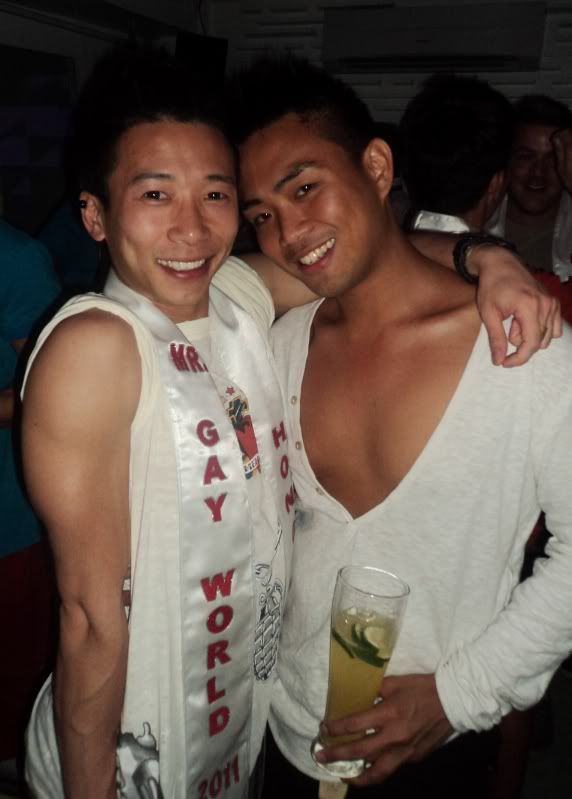 This is our mother-and-child portrait, tee-hee!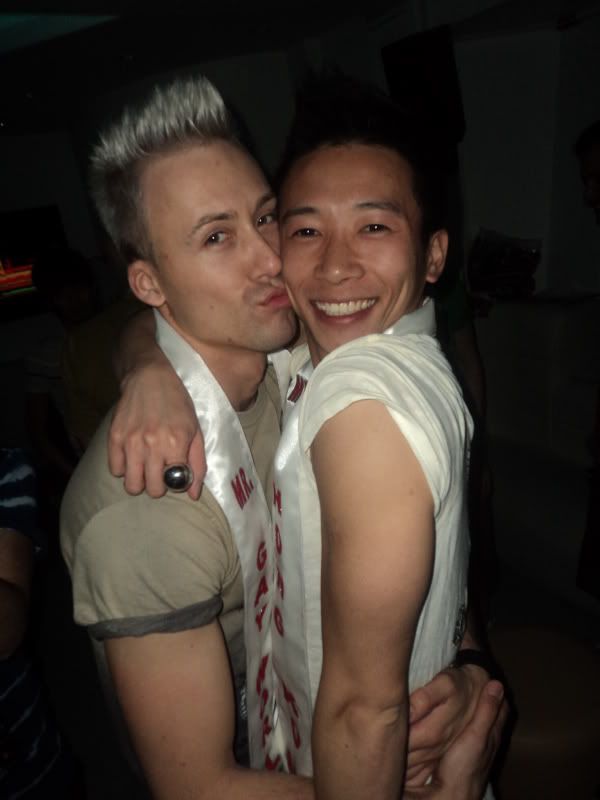 Czech Republic is a contemporarydancer, as well, like Heihei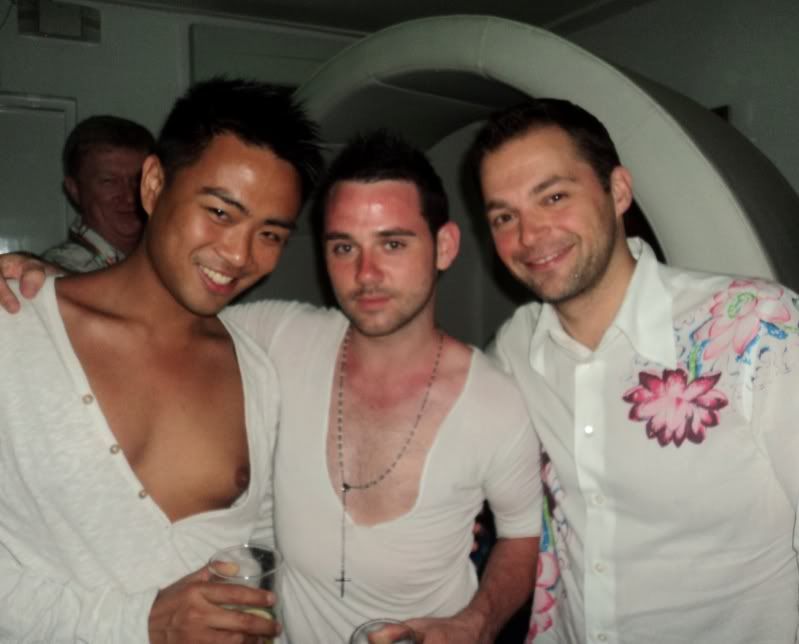 Producers' Shot: Hong Kong, Northern Ireland, Finland. My nipples would like to come out and party, too, so I said "why not?" and it did. I swear we didn't all plan to wear white coz a White Party is, like, so gay.
Nipple on the Loose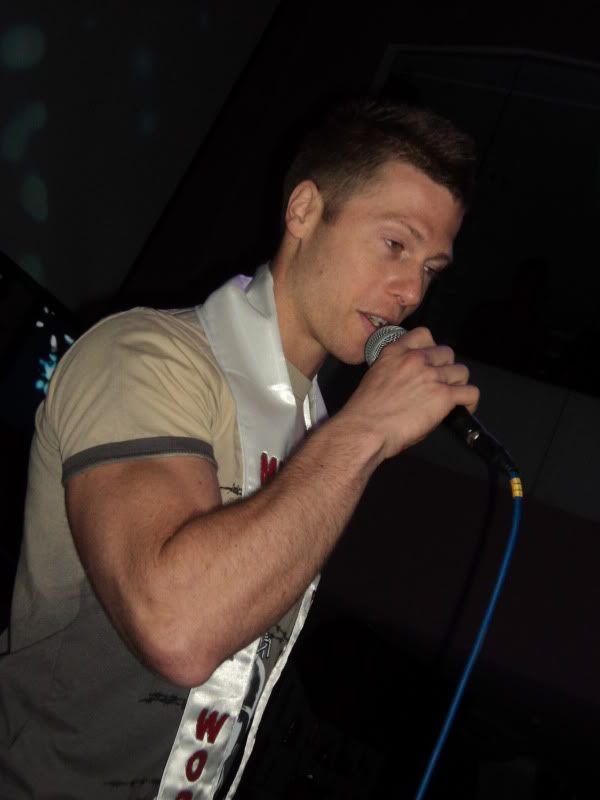 Australia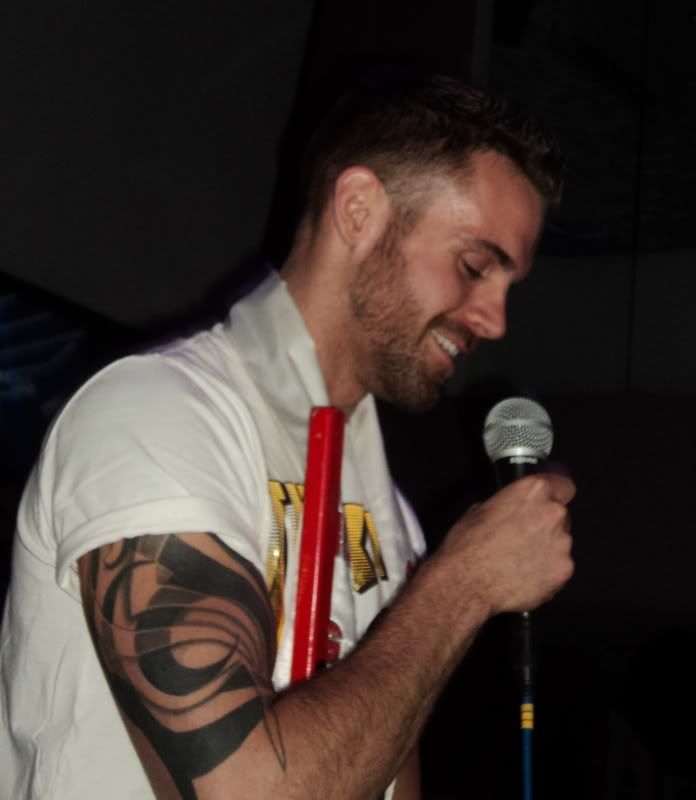 Canada. Love the tats.
Finland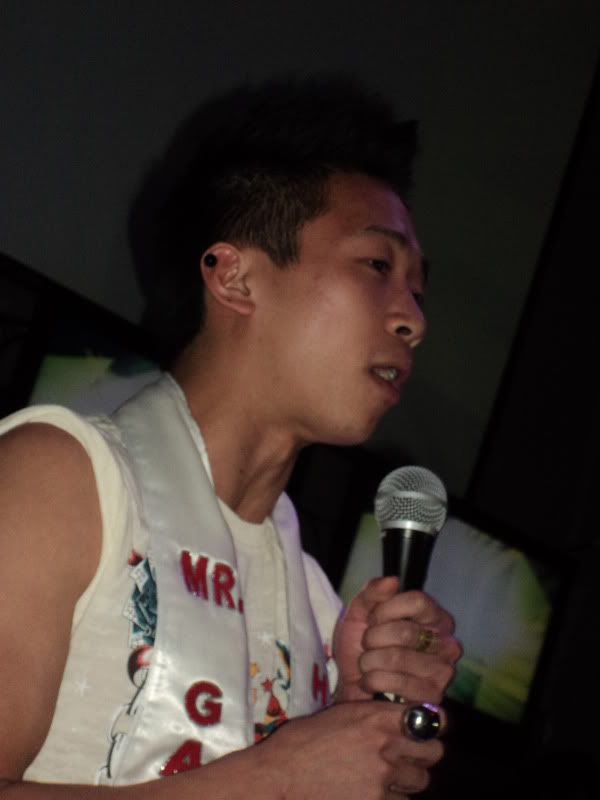 Heihei and his signature cocktail ring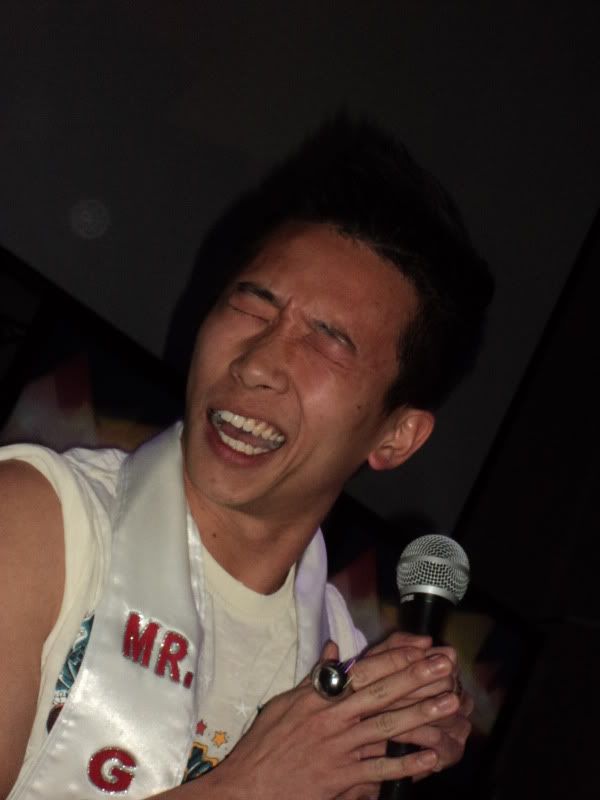 Caption this now.
A Limited Edition Tongzhi Tsai t-shirt signed by all delegates of MGW2011 is going under the hammerfor a good cause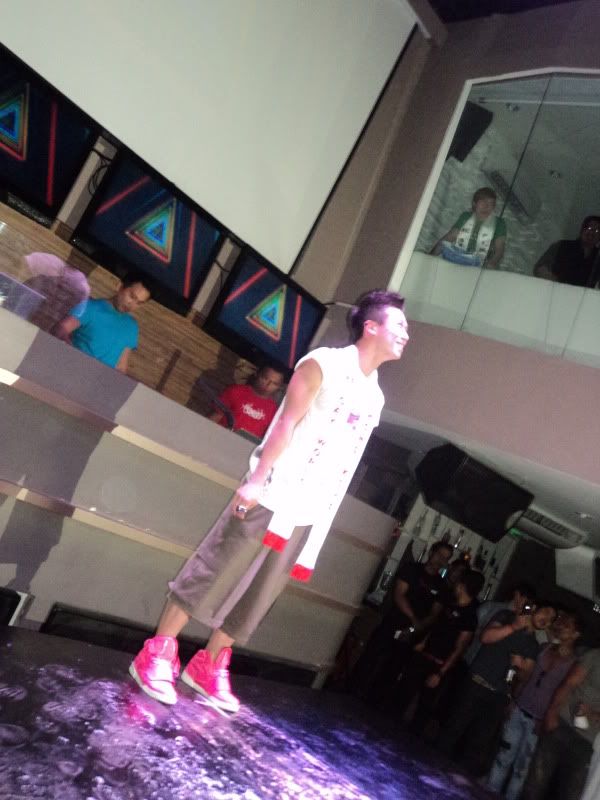 Heihei is happy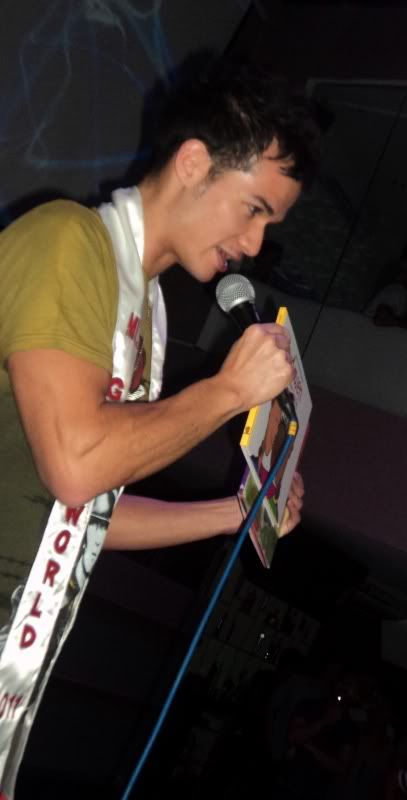 Netherlands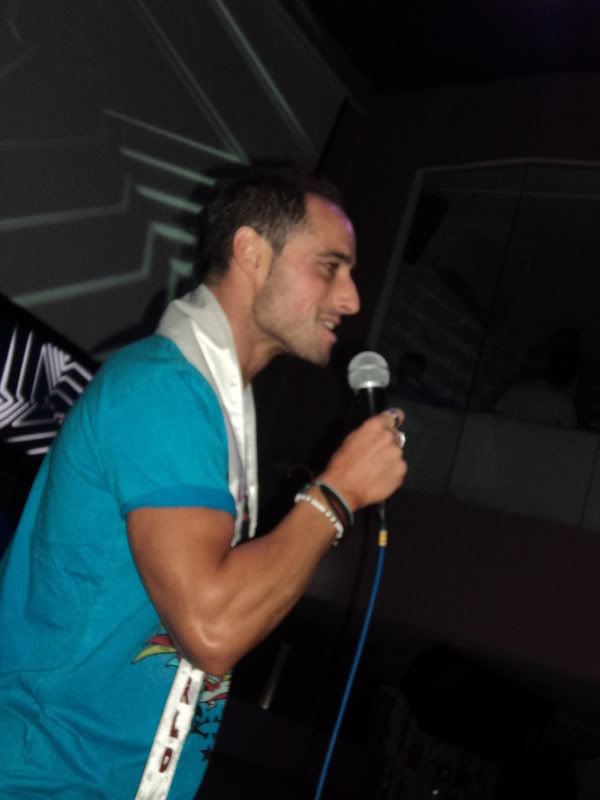 New Zealand
Peru
Mexico and his handmade handbag, which Fabiola wants
Uh-oh... Time to go home.