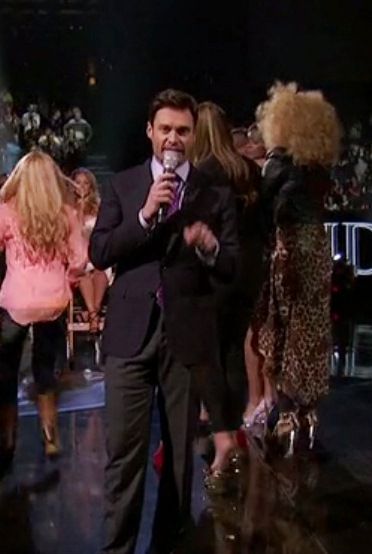 THIS IS AMERICAN PENIS!
On Episode 13,
American Idol
host Ryan Seacrest's microphone was on full display. And it's clearly not just the one he's wrapping his fingers around on prime time, shown above.
For the first time, I was having fun with more than just his orange make-up, and the juxtaposition of a his immobile, Botoxed forehead against a Hyperactive, over-articulating mouth.
I had to pause, play, pause, play just to make sure my myopic eyes weren't deceiving me.
They weren't.
The diminutive host dresses to the right.
THIS
is American Idol, and
THIS
is Seacrest's penis!