Hello, Friends!
There is such a thing as too much beauty, but you're not allowed to complain about it because it's fleeting. Bite your tongue and hope that you've got enough space in your physiological hard drive, USB and memory bank in which to save all that beauty. Soon enough, it will be over and you'll be back to your dreary, old life where everything - and everybody - looks like real people. Not that there's anything wrong with that, either, because the kind of things and people you choose to surround yourself with is your own damn choice. If you're surrounded by torturous unattractiveness, by all means, go ahead and blame yourself. It's your own damn fault.
Yesterday, we took off for
Villa Escudero
, a sprawling
hacienda
two hours away from Manila. The
Mr Gay World
candidates did a team sports competition and swimwear photo shoot. We also saw a cultural show - and I know that sounds exactly like the sort of touristy activity you're meant to avoid - but this was created by
Ramon Obusan
, a National Artist for Dance. The show was accompanied by a live gamelan and rondalla ensemble. It was world class.
I had a chance to meet Don Conrado Escudero, whose forebears built the hacienda. I promptly conferred him the affectation "Tito Ado," because I'm Hyperactive, and who's got time to waste for formalities. From the carabao-drawn carriages, immaculately maintained grounds and fabulously authentic food served at a "waterfall restaurant," Villa Escudero is a proper home run. Tito Ado should be made Tourism Secretary.
President Noynoy Aquino
, are you listening?
My favourite bit out if the whole Villa Escudero experience, though, was the museum tour. Again, that sounds exactly like the sort of touristy activity you should be avoiding blah blah blah. But this museum was a former church. And it's pink. And it has everything - dioramas, paintings, firearms, preserved animals, clothing, ivory statuary, and yes - it even includes the proverbial kitchen sink, so what else can you ask for. Our museum docent was not only knowledgable. He was also a hoot, which matters a lot especially when one needs to talk about dead artifacts.
What did I learn from Villa Escudero?
You are the "curator" of your own life.
Choose beauty.
Choose World Peace.
With Affection,
James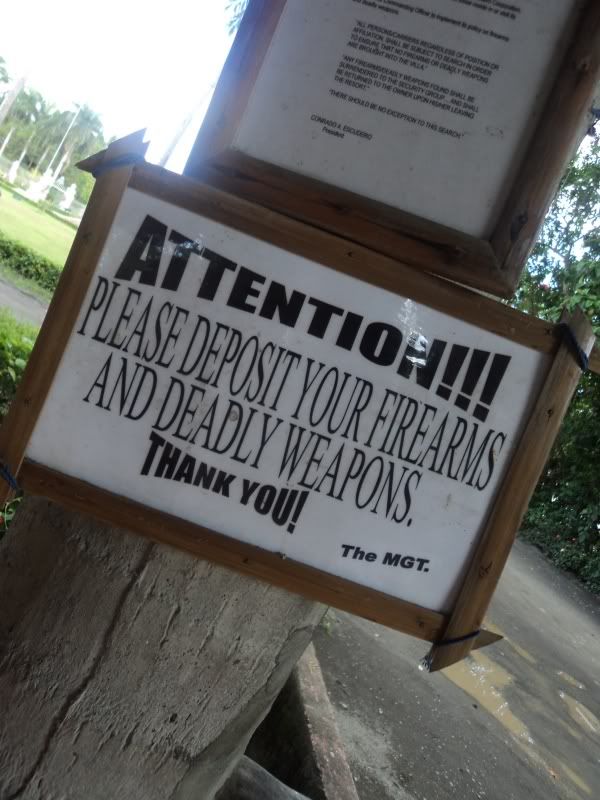 Make love, not war.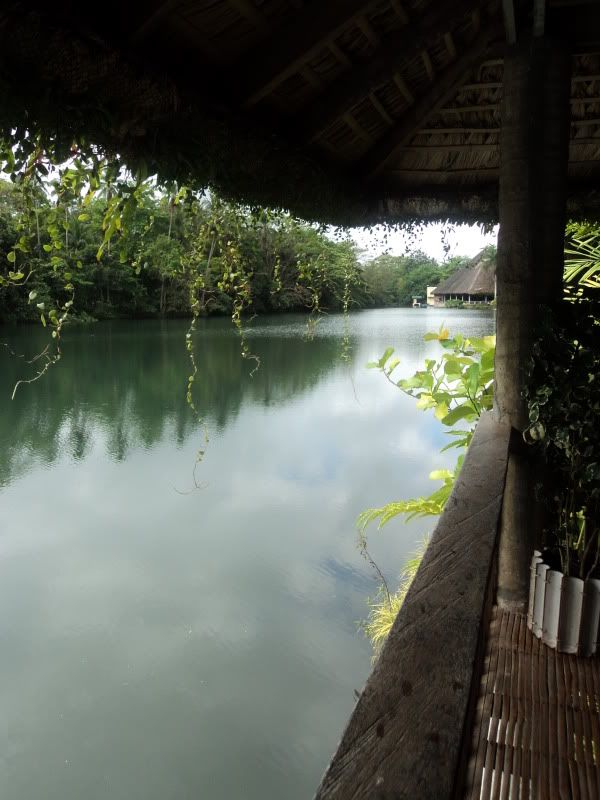 View from our rest house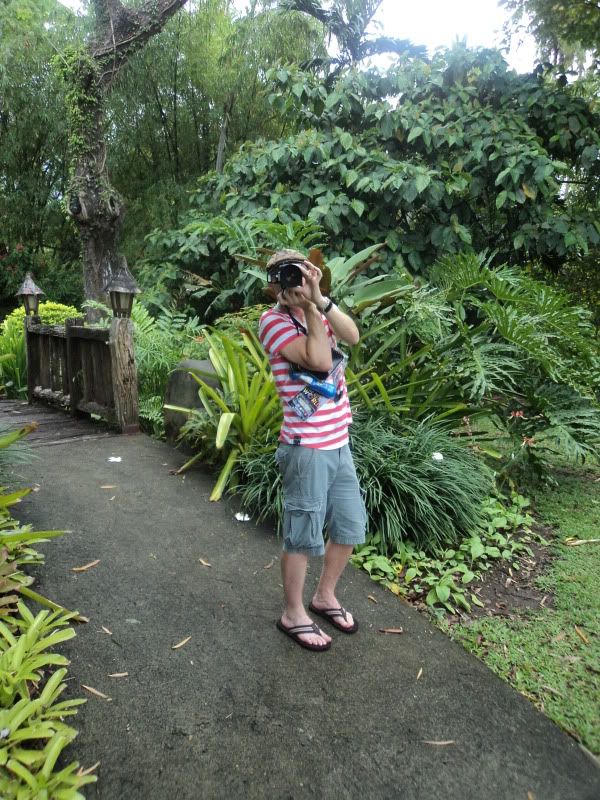 DNA Magazine edito-in-chief Andrew Creagh takes a photo of me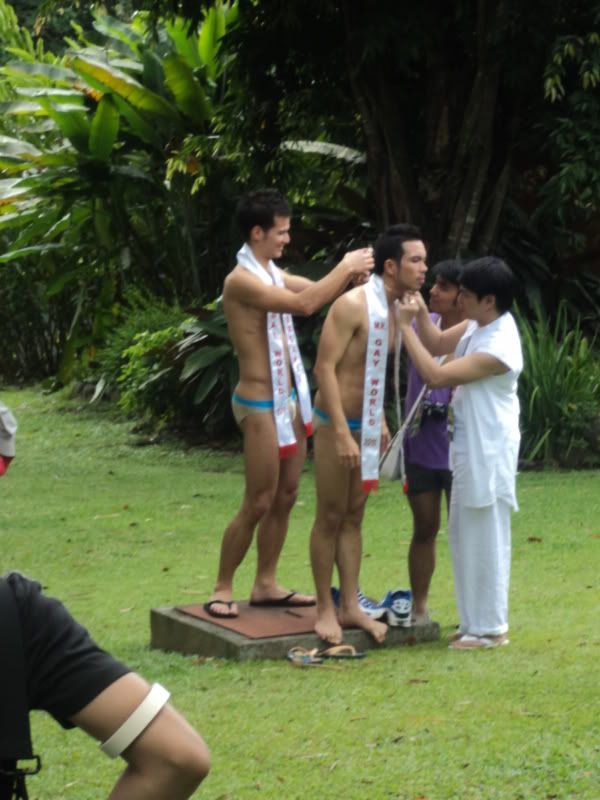 Netherlands and the Philippines get primped for the shoot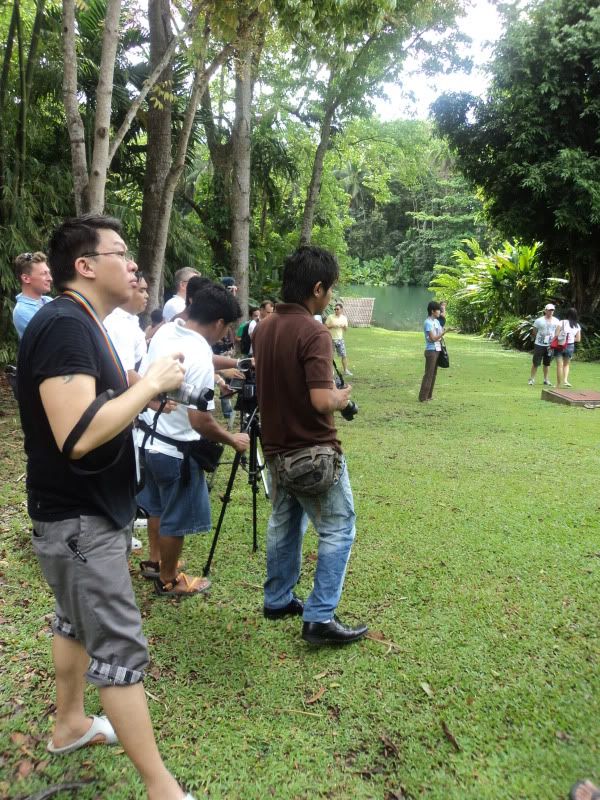 The media corps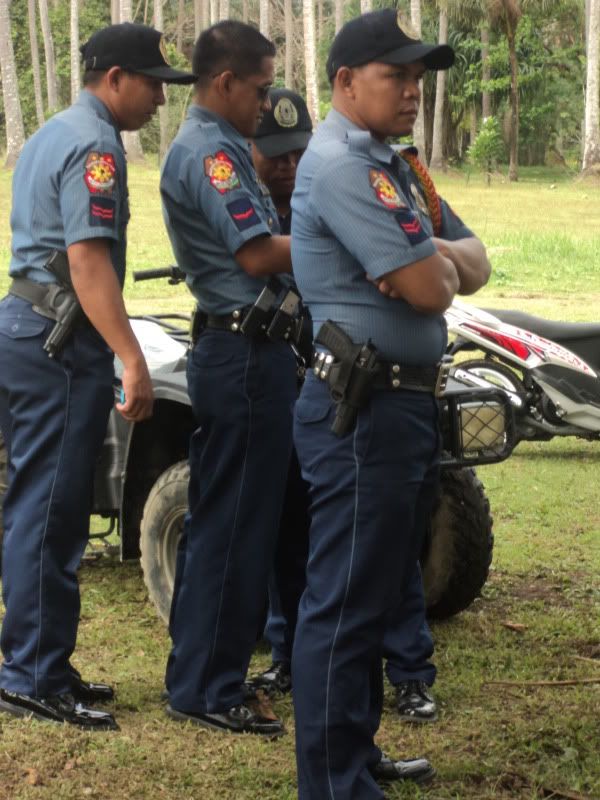 Yup, the cops were there. And they took photos, too.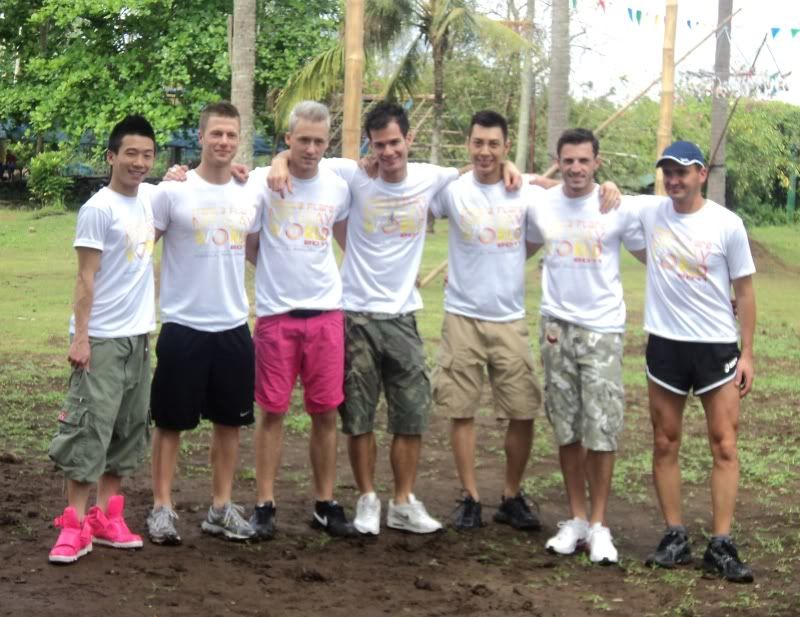 The Red Team, which should really have been called the Pink Team: Hong Kong, Australia, Czech Republic, Netherlands, Macau, Brazil, Bulgaria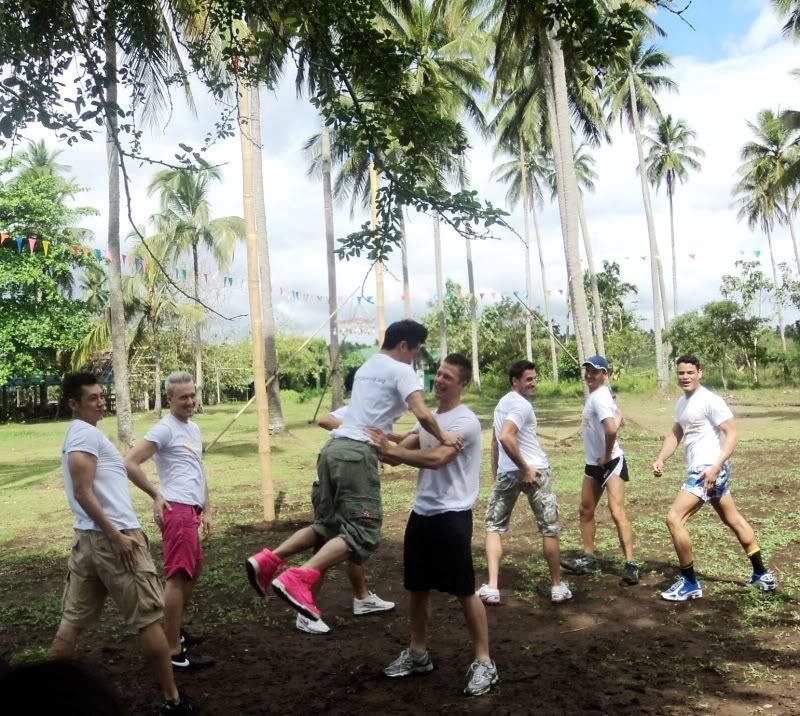 Australia hoists Hong Kong up in the air in the team cheering challenge; the rest of the boys spank their junk trunk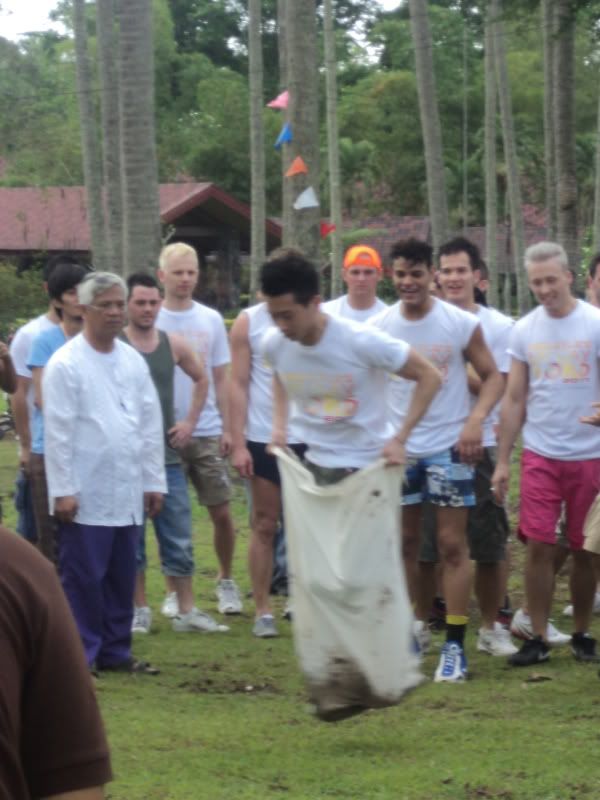 Heihei's good in the sack, tee-hee!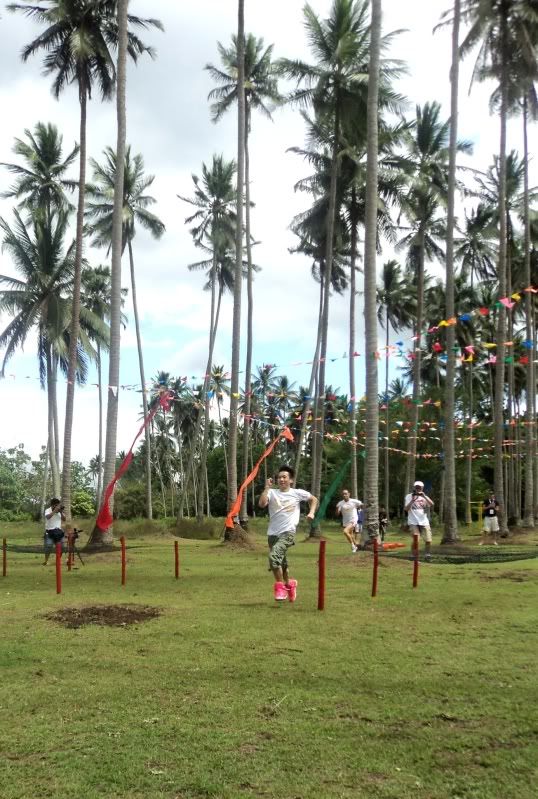 Run, Heihei, run!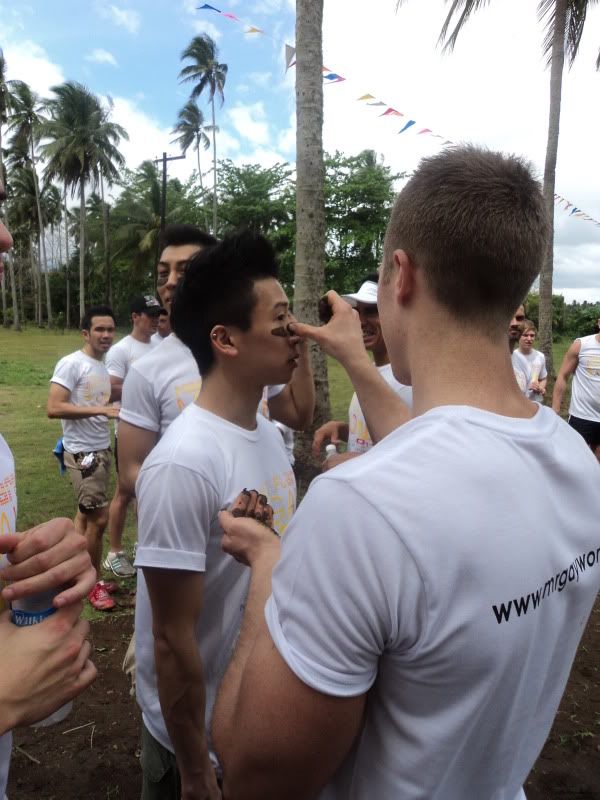 Team Red puts on some war paint. It's like make-up. Sort of.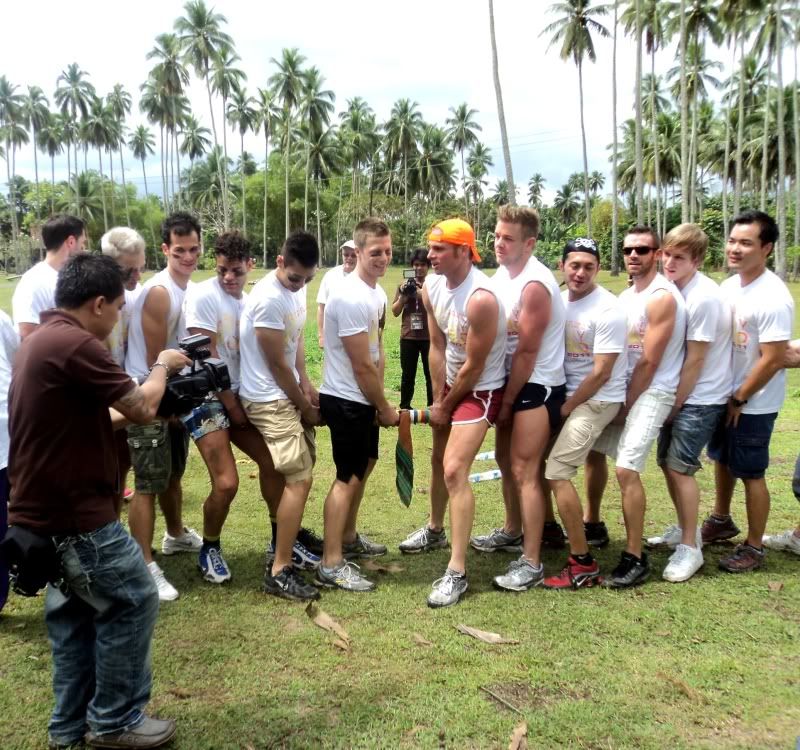 Tug-of-war, MGW-style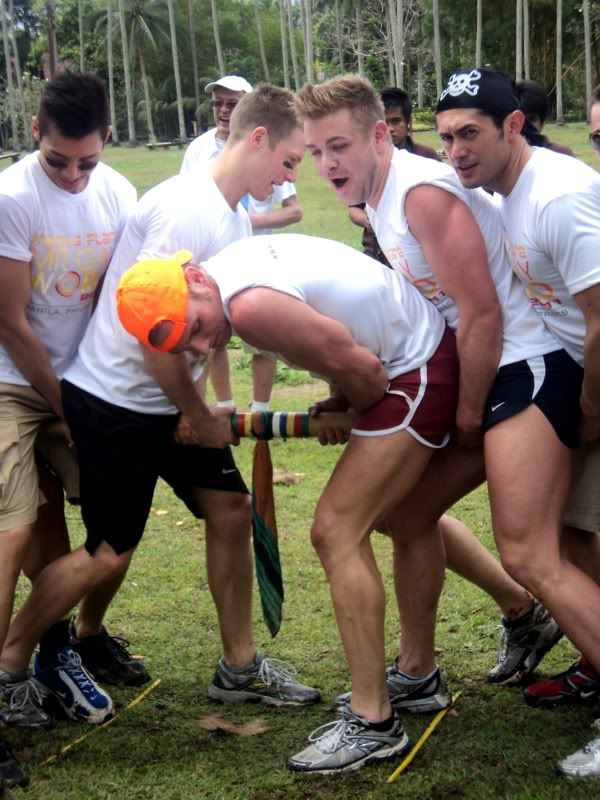 Macau, Australia, USA, Ireland, Mexico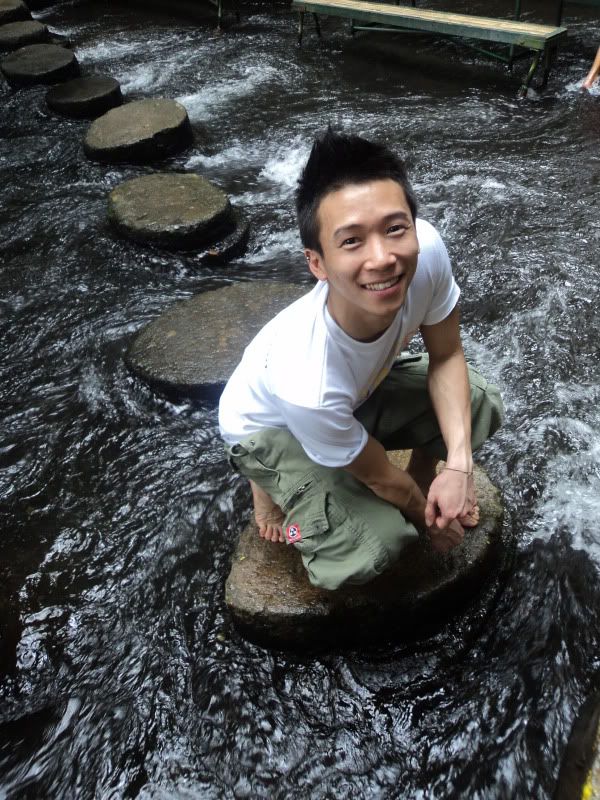 Heihei at the waterfall restaurant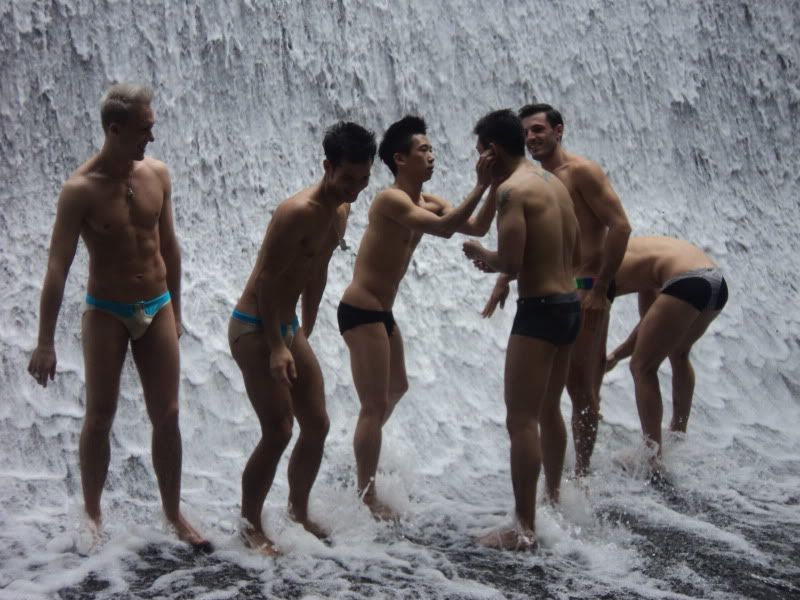 Czech Republic, Netherlands, Hong Kong, Macau, Brazil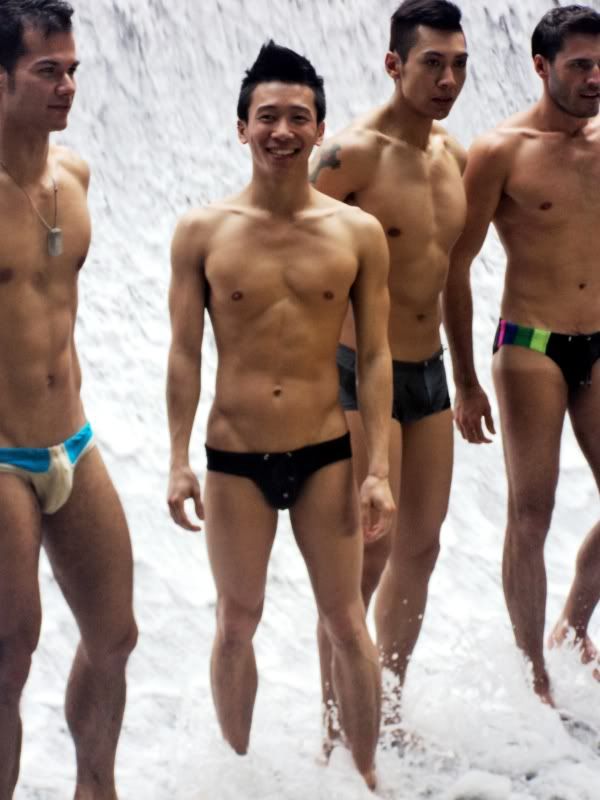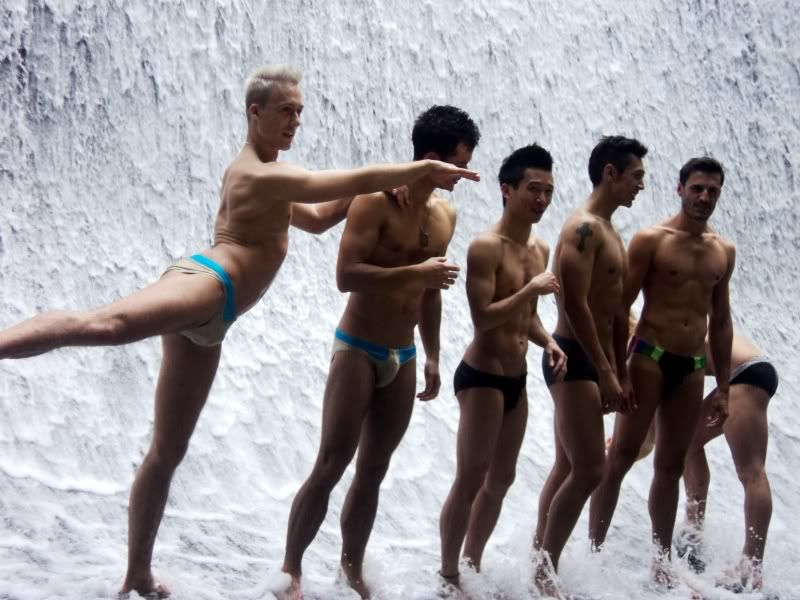 Czech Republic does an arabesque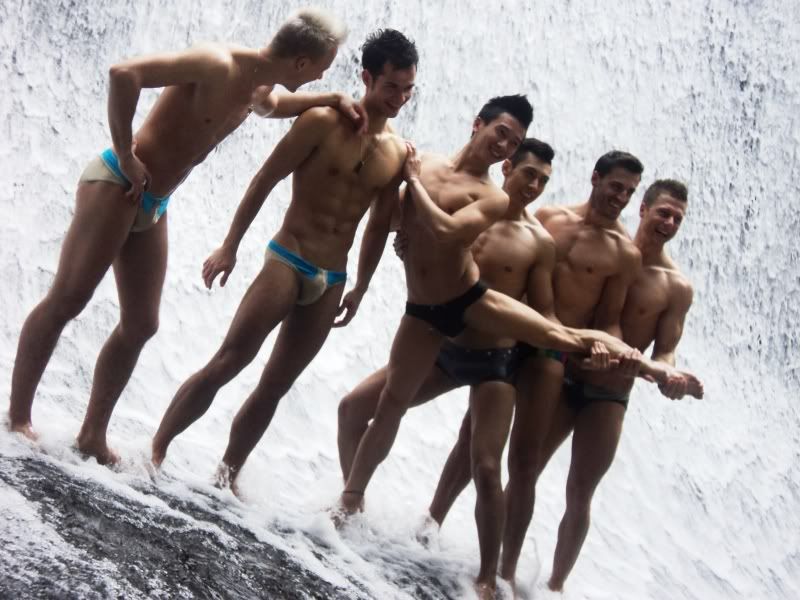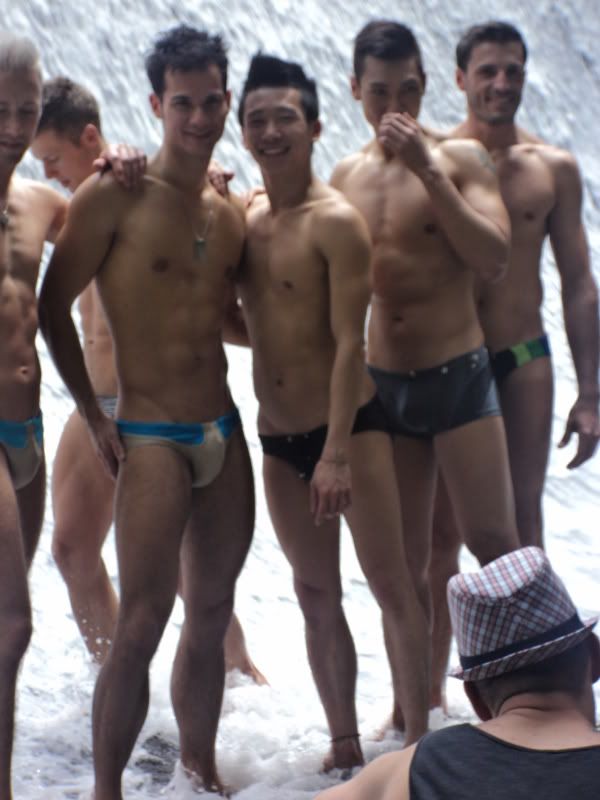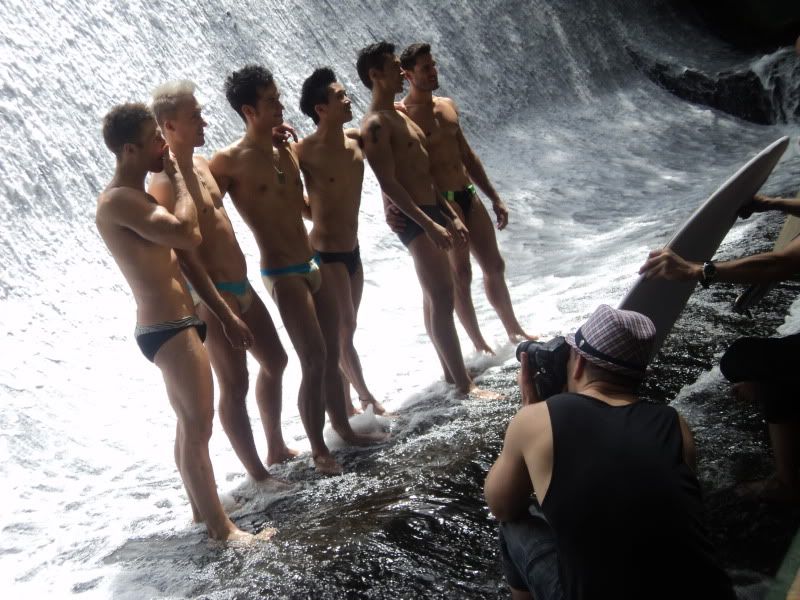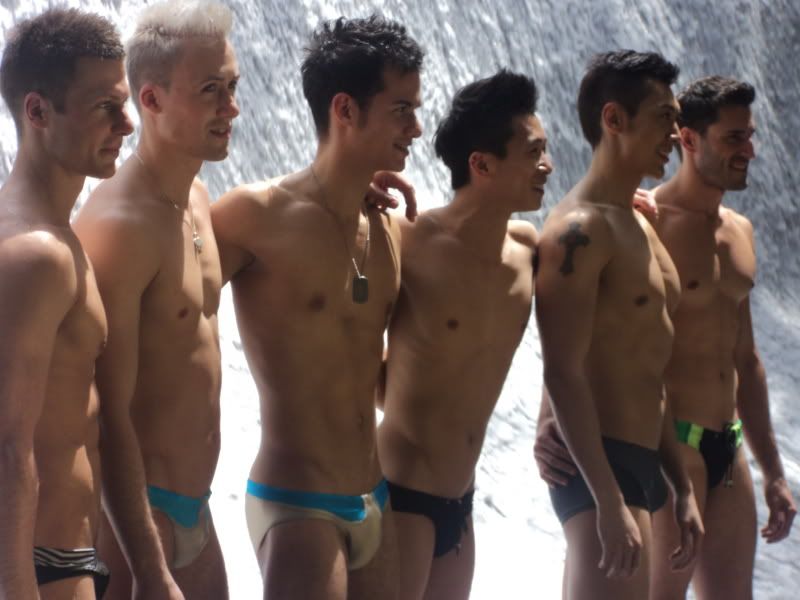 South Africa, Northern Ireland, Norway, Spain, India, Peru, Philippines, New Zealand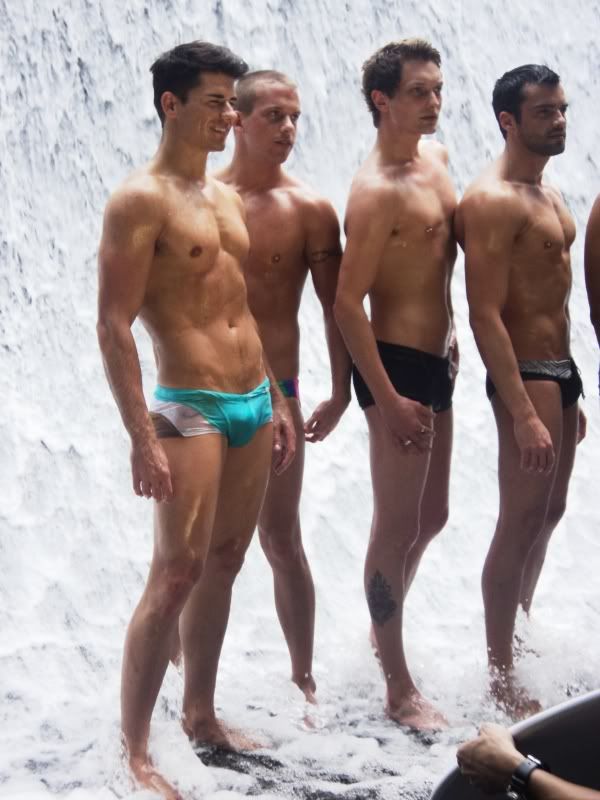 South Africa, Northern Ireland, Norway, Spain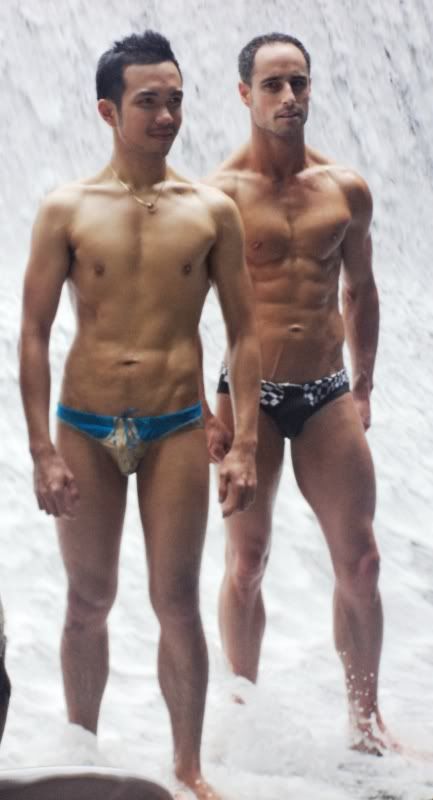 Philippines, New Zealand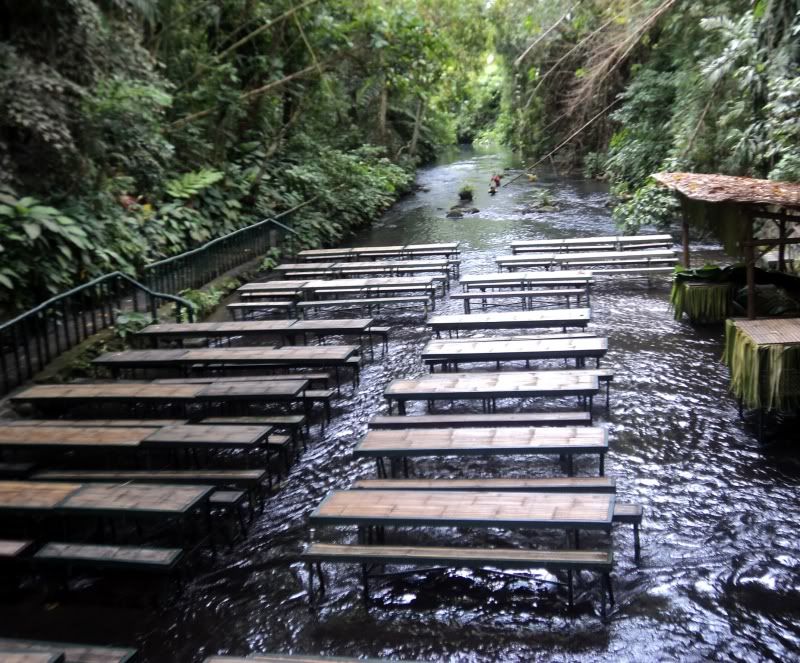 Tables at the waterfall restuarant
Czech Republic, Hong Kong, Mexico, Bulgaria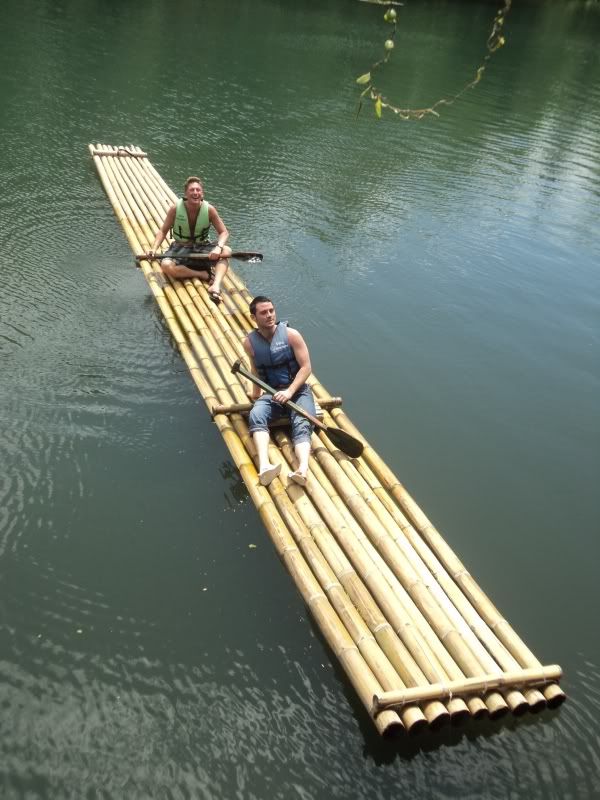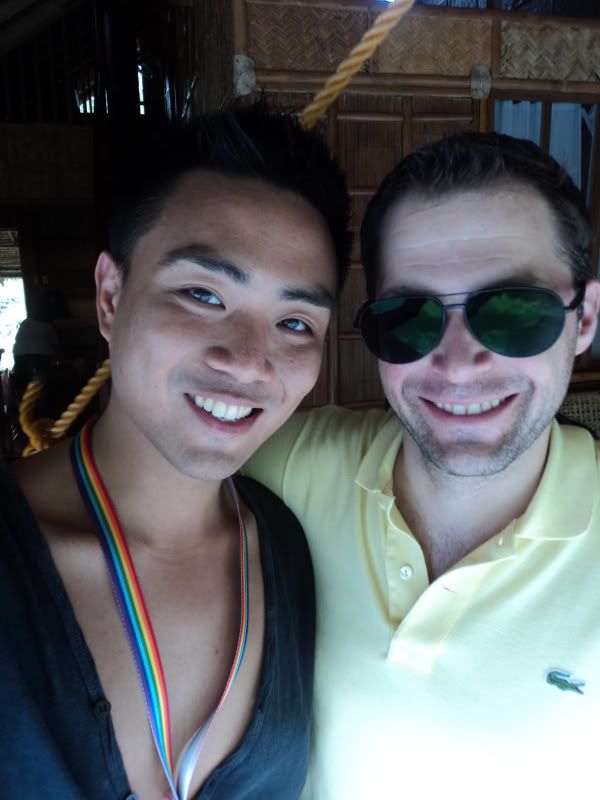 Myself with the producer of Mr Gay Finland, which successfully mounted its first pageant recently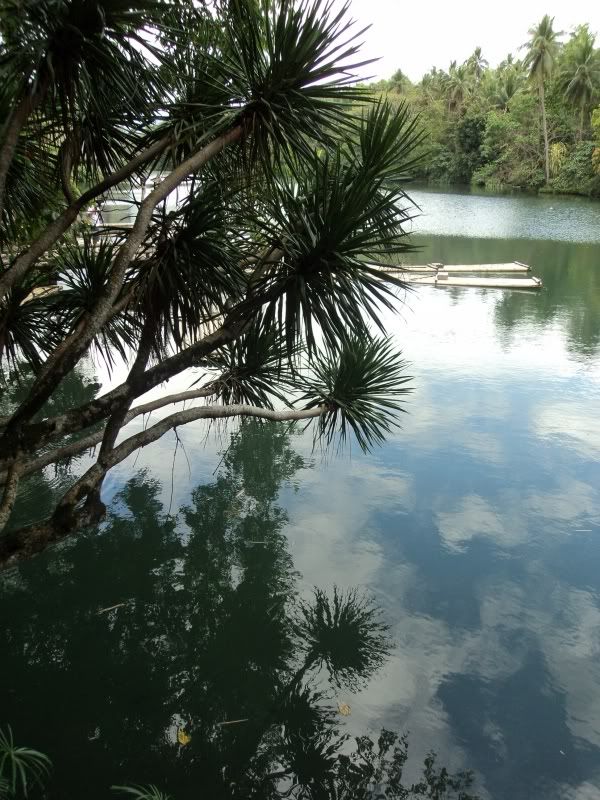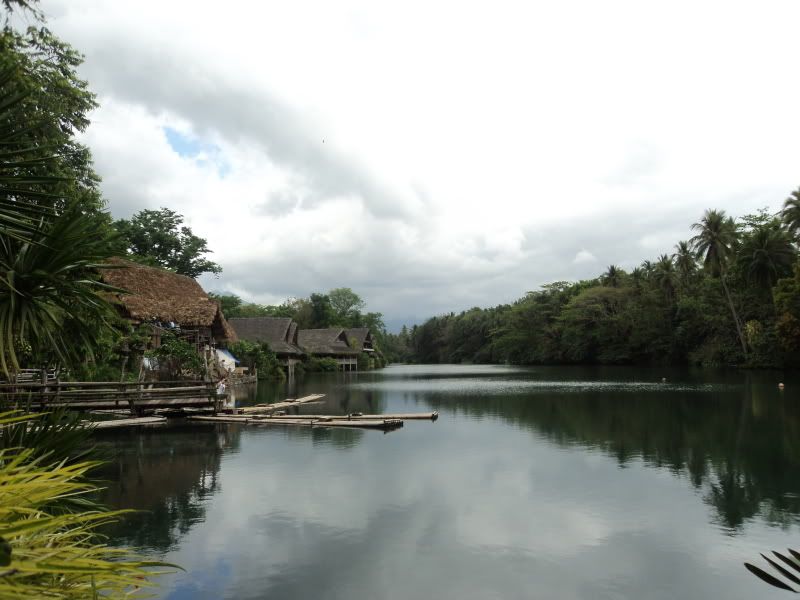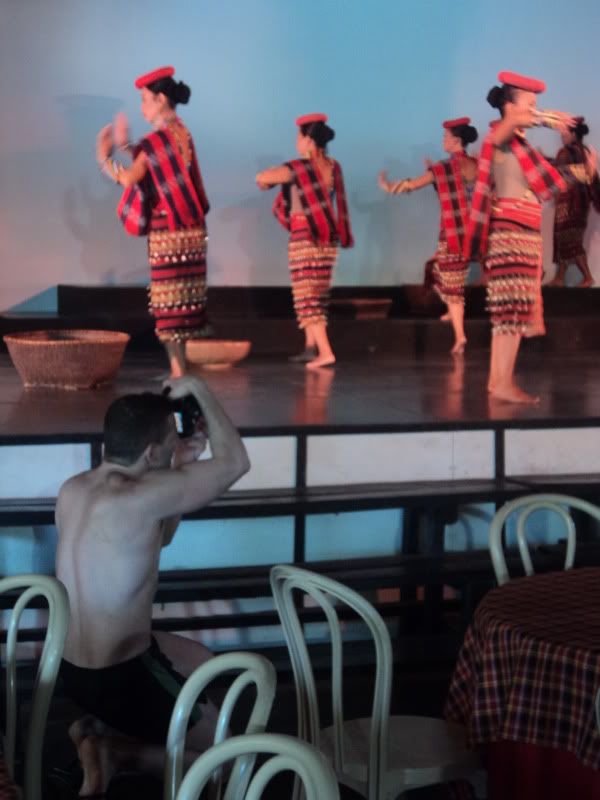 Carlos Melia, MGW's dishy Director for South America, photographs the dancers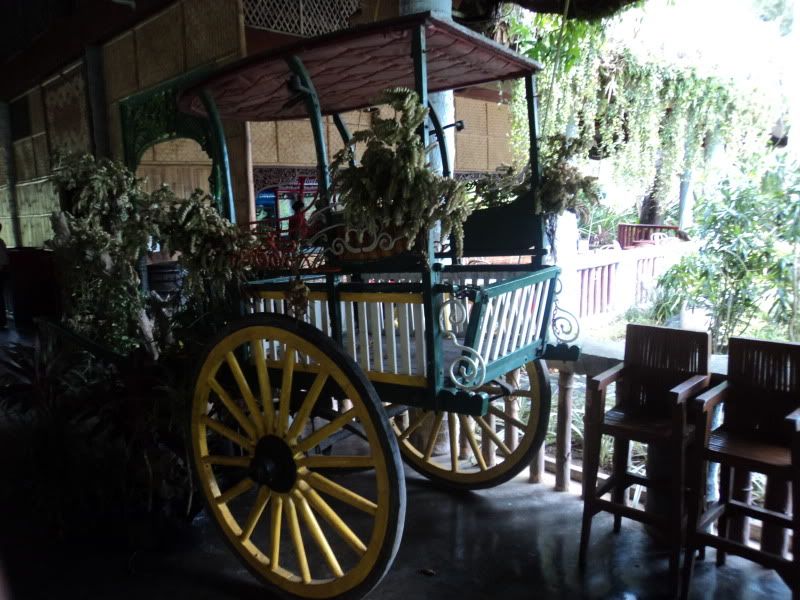 Calesa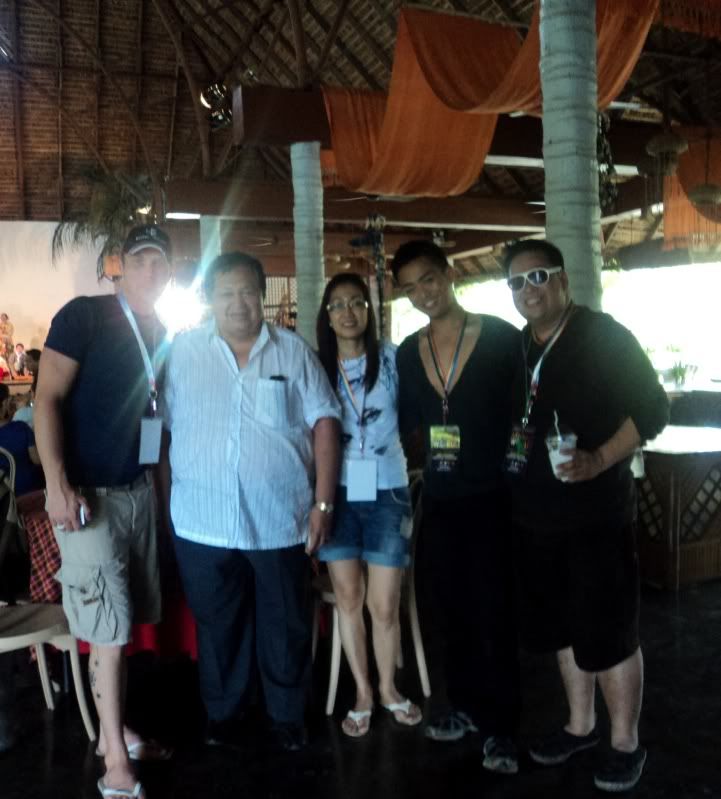 Mr Gay World 2010 Charl Van Den Berg; Tito Ado Escudero, owner of Villa Escudero; Tita Noemi Alberto, MGW's Director for Asia; James Gannaban, producer of Mr Gay HK; and Dennis Sebastian, producer of Mr Gay World Philippines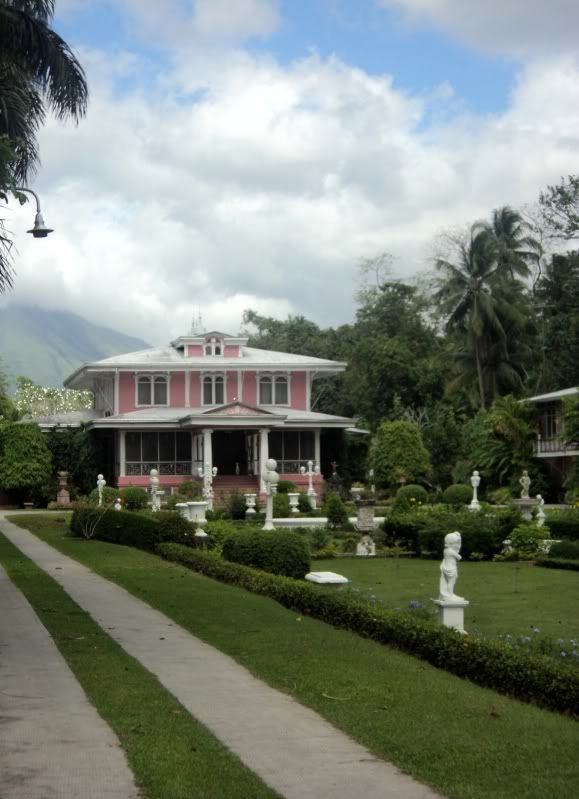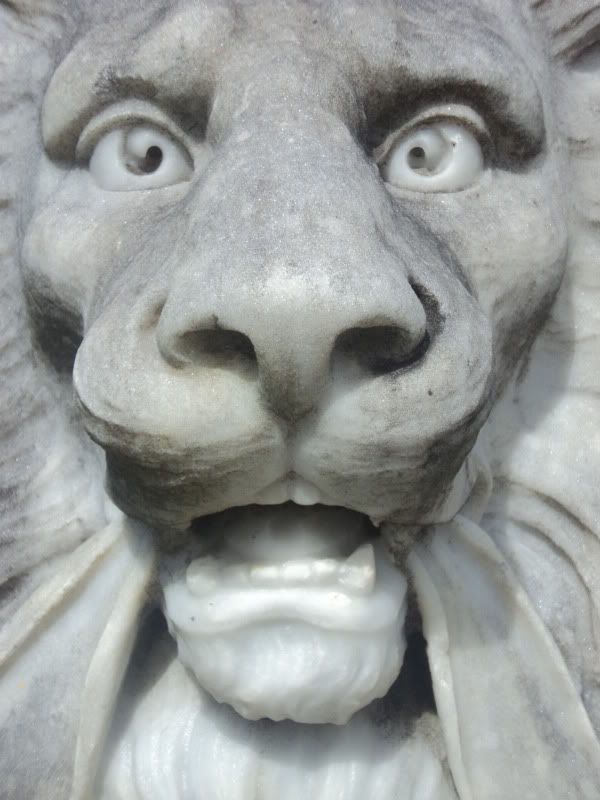 P.S.
You can probably tell that I'm still using the shit Sony Cybershot with super slooow shutter speed and no depth. But Heihei has been chosen as one of only four candidates to be featured in a photo editorial for an international gay men's magazine. Go, Hong Kong! Go, Heihei!