Hello, Friends!
Gilles Simon
is not the best player on the ATP. Although Gillou was once ranked world number 6, the best players remain
King Roger
,
my husband Rafa
, and
naughty Nole
.
Neither is Gillou is the handsomest guy on the men's tour.
Roddick
,
Del Potro
and
Verdasco
are more beautiful.
But Gillou is enigmatic. I'm drawn to him. Rather, I'm drawn to his "tennis balls." He always seems to reach a heightened sense of "excitement" at every match. Perhaps he finds the whole premise of tennis intensely stimulating?
And so whilst I look forward to Roger's legendary grace or Rafa's legendary power or Nole's legendary jesting, I have come to look forward to Gillou's legendary... protruberance.
I only hope for the sake of our continued enjoyment that Gillou manages to protect his bulging tennis balls from possible injury whilst still affording us maximum viewing pleasure.
Ladies, gentlemen, and everyone in between - welcome to the newest series on
jamesgannaban.blogspot.com
-
TENNIS BALLS.
All hail Gillou, the King of Balls.
Happy Monday!
With Affection,
James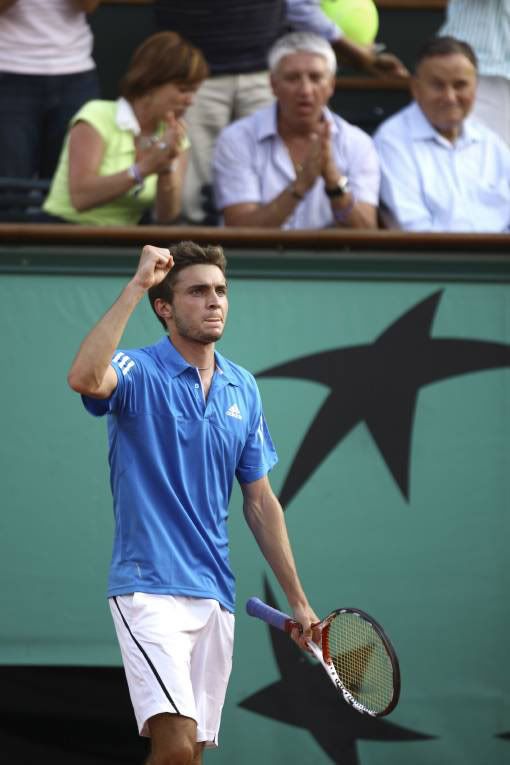 Gillou pumps his fist.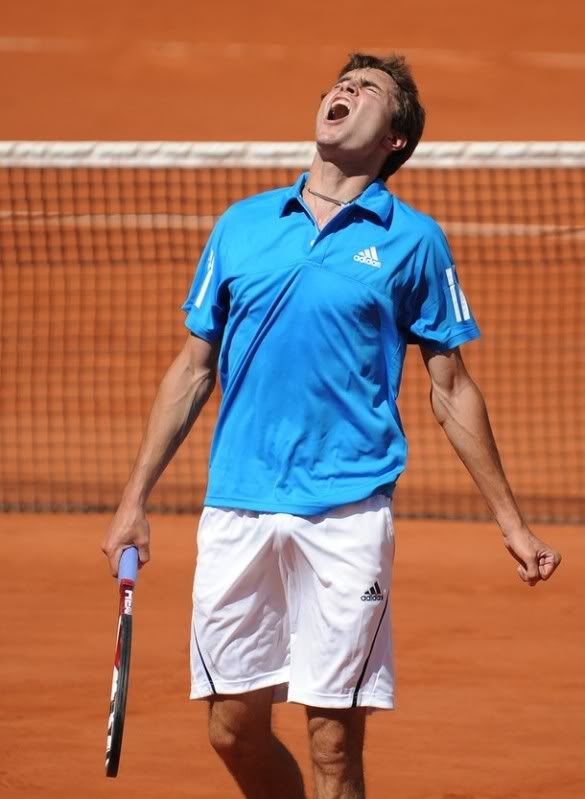 Gillou moans.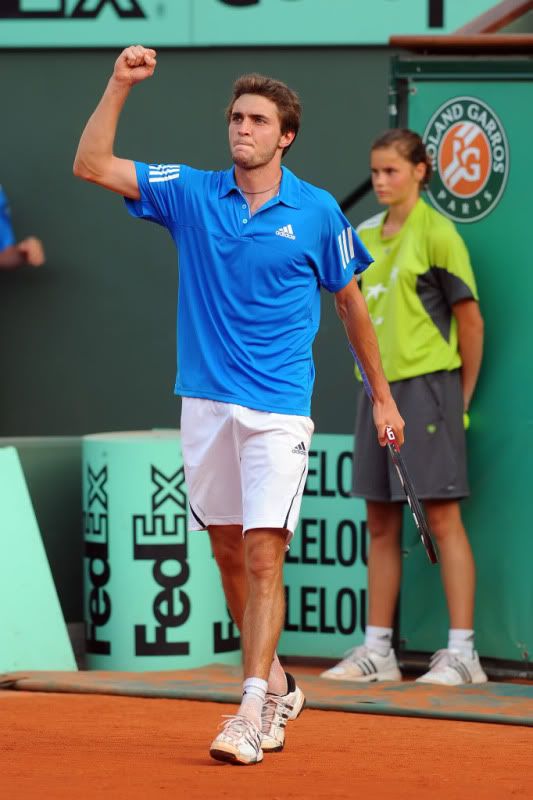 Gillou celebrates.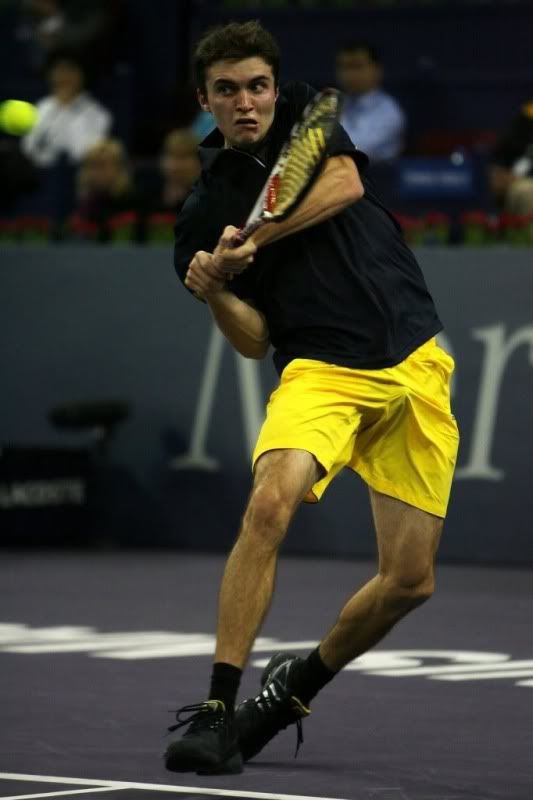 Gillou concentrates.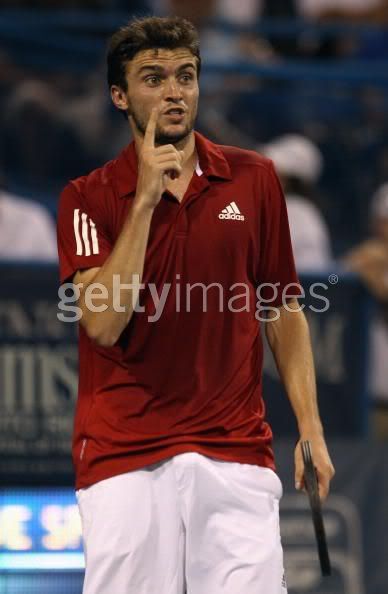 And Gillou makes a point.