Hello, Friends!
We've worked so hard on this book...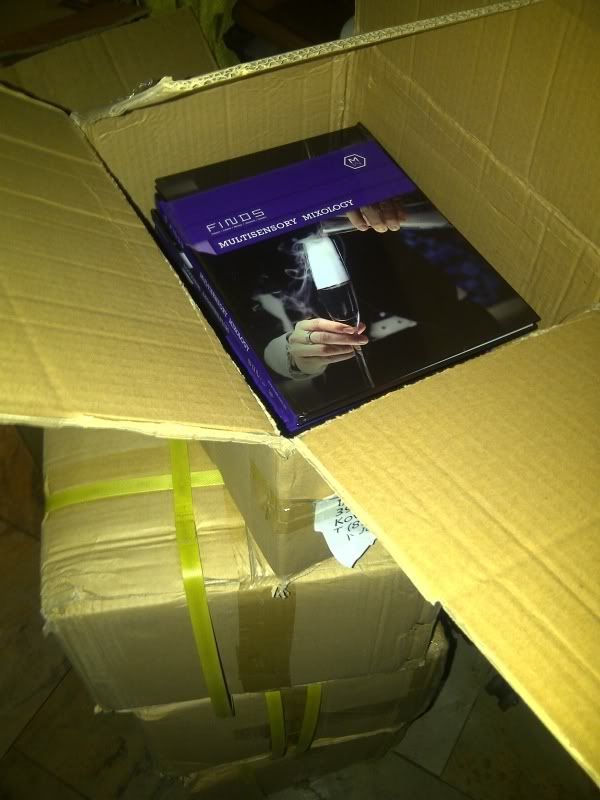 So I almost cried when the first shipment arrived.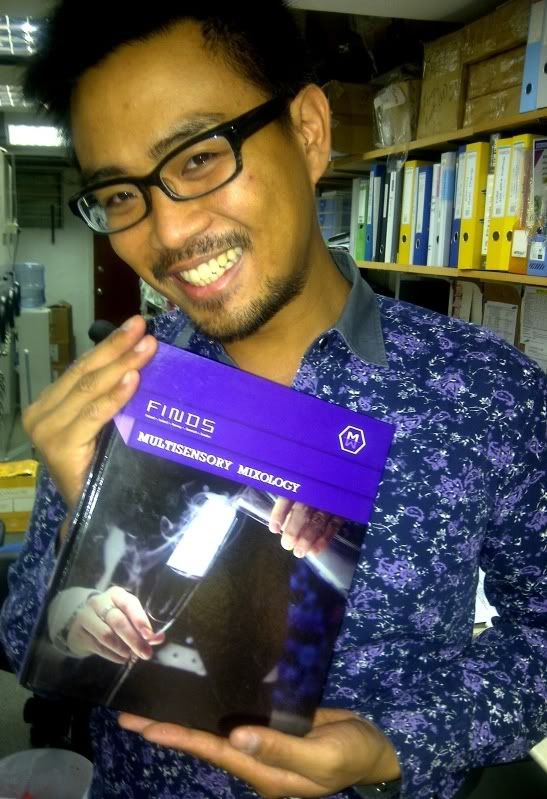 Nope, I didn't write it. I just bossily re-wrote it. LOL!
Props to
FINDS
for nurturing the talent of my good friend,
Antonio Lai
, who has what I like to call a "dangerous talent" for transforming cocktails into an experience you can see, smell, touch, feel, taste, bite, chew, blow... It's multisensory overload, that's why the book is called
MULTISENSORY MIXOLOGY
.
Twelve all-original cocktail recipes by Antonio of course, gorgeous photography by
Simon Ip
, additional text and editing by
moi
.
The book launch is this coming Thursday, 28 April, 8pm onwards at FINDS.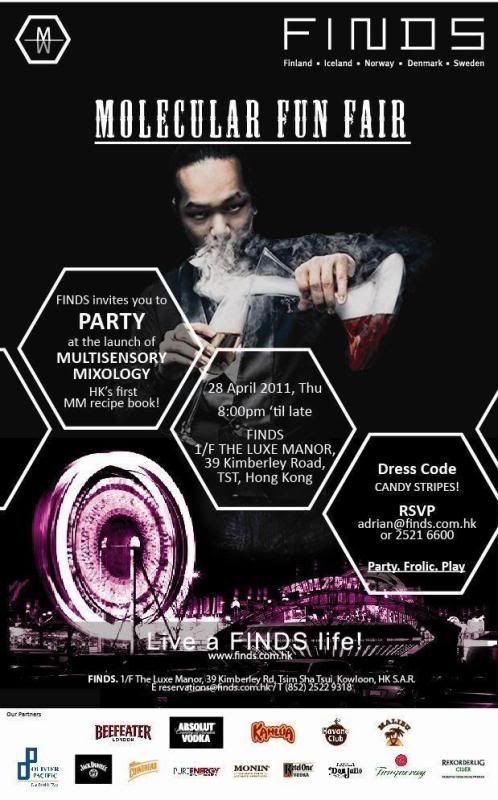 The book launch party is inspired by the playful, carefree atmosphere of a country fair, or a carnival perhaps. There will be Campari cotton candy,
Pure Energy
bubblegum caviar shooters, Dragon's Breath ice cream, hotdogs, music by my beloved DJ Romi Behl, etc.
Come join the party!
With Affection,
James