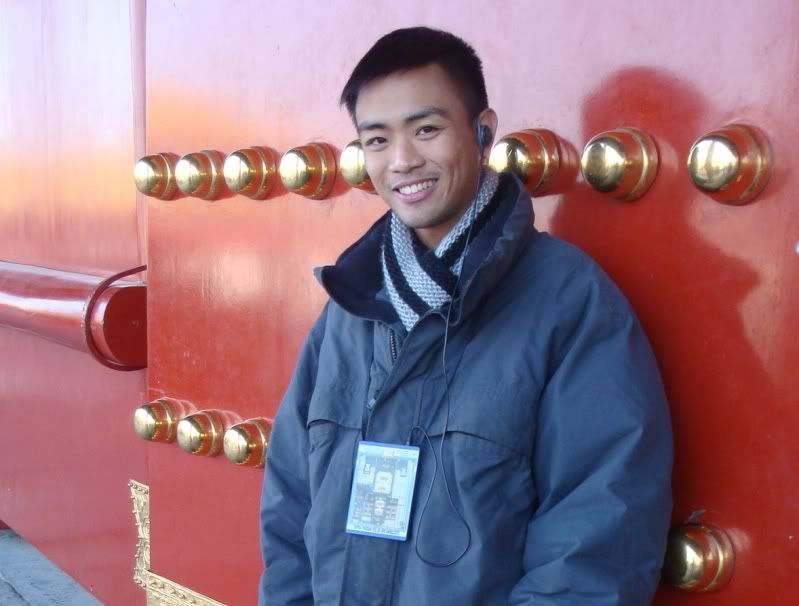 THE HYPERACTIVE GAY BOY™
The first time I visited Beijing, there was a freakishly early cold snap. It was winter before fall had properly made its exit. People were unprepared. Some families forgot that they had left their older members to "hang out" outside - some of whom froze to their death.
I was unprepared, too. I'm Filipino. I have no sense of dressing up for the season. I had to borrow really huge clothes from my imposing Jamaican-American friend, Aaron, who taught English to Chinese children.
"Crazy 'Jingers!" Aaron would holler in frustration whenever an empty cab would pass us by, obviously not in the mood to take on passengers who might not speak Mandarin. For the record, Aaron's Mandarin is perfectly functional. Except, he tends to wave down cabs whilst holding a big bottle of beer.
Aaron, it seemed, is just as crazy as the 'Jingers he hangs around with.
Chris and I stayed about a week with Aaron and his just-as-crazy roommate, Malazh, a tall goth who had a thing for Viking-esque bottom boys.
During that trip, I planted the seeds for Mr Gay China - the cancellation of which at the eleventh hour was widely covered by CNN, AFP, Reutres... Of course I was devastated. Luckily, the Beijing organizers managed to send a Chinese representative to compete for the Mr Gay World title in Oslo, anyway. Big news in the worldwide LGBT community.
This time, I'm traveling to Beijing not to rabble-rouse (although I have just been warned that Chinese censors have now blocked
The Hyperactive Gay Boy™
in China).
I'm traveling as a guest of stylish boutique hotel, The Opposite House, to experience its enhanced facilities and programs for guests.
I am hoping for a relaxed, low-key weekend.
Somehow, I don't think that's going to happen.
// CRAZY HYPERACTIVE. //