Hyperactive in HK Pen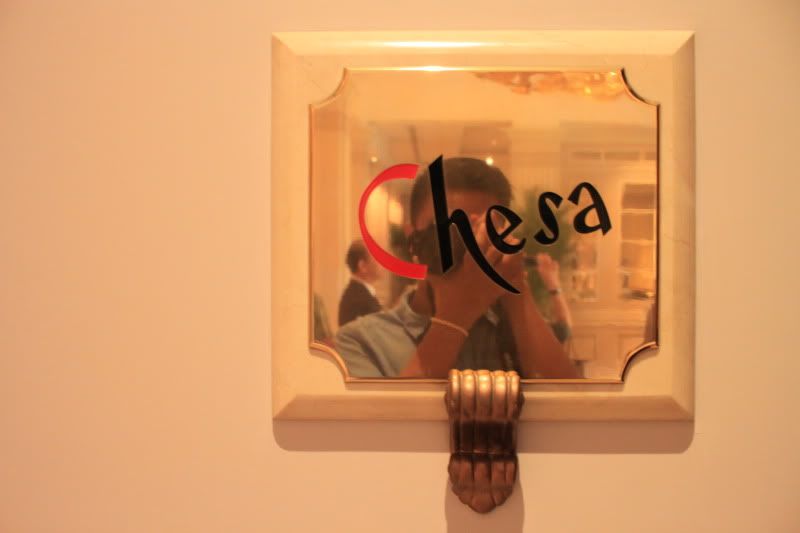 Self-portrait in front of the restaurant
"Mr James Gannaban, welcome to Chesa."
We enjoy hosting the Peninsula Hong Kong's monthly Open Mic Nights at Salon de Ning. It allows us to enjoy fabulous meals in the hotel's iconic restaurants that we'd otherwise be hard pressed to pay for with our own money. Plus, it's just an honour to be associated any way with HK Pen, a hotel that's on Conde Nast Traveller's Gold List. How many bloggers can say that?
Yesterday, we trekked to Chesa, HK Pen's Swiss restaurant.
The vibe was of rustic refinement with dark wood panelling, maroon carpet and green upholstery. Traditional Swiss music was piped into the sound system. A tuxedoed server greeted us by name ("Mr James Gannaban, welcome to Chesa"), and we were unsure whether to applaud, bow, or kneel - or do all three, all at the same time. We were ushered into a corner table. Nice.
"It's like being in a theme park," we whispered. It seemed boorish to speak in any other way than hushed tones, considering the staff were better dressed than we were. We had better behave.
We started off our 3-course set luncheon with beer - Guinness for us, Corona for Chris. We would have had wine, except wine at Chesa starts at $110 per glass. And knowing us, we would have had an entire bottle.
The food and drinks were really secondary to what the moment was all about:
A date.
And dates are all about atmosphere. Chesa provided exactly that - a venue different enough from what we're used to day-to-day, enough to humour and energize ourselves once more to face the manic Hong Kong urbanscape.
Five years and then some is a lifetime of togetherness, in gay terms. We're so easily distracted, we're rarely tied down to families and on-ground commitments, we've got such vastly dissimilar backgrounds and values. Never mind the age!
We finished lunch at past 4pm.
And it felt like we've only just begun.
Pigeon breast and leg confit with marinated vegetables.
Plump, tender and juicy.
Our pork saltimbocca on caramelised red onion and Calvados sauce.
Plate was too hot and dried the intense sauce out within a minute.
The pork, although flavourful and perfectly sliced horizontally,
was also a bit dry
Chris's short rib pot-au-feu with pearl onions was much more successful,
with four pieces of obscenely succulent meat in a beautfully complex clear soup.
Chris cut half a piece of meat for us. That's love.
The desserts were the stars of the show.
We ordered the pecan nut brownie with marinated oranges and cocoa sherbet...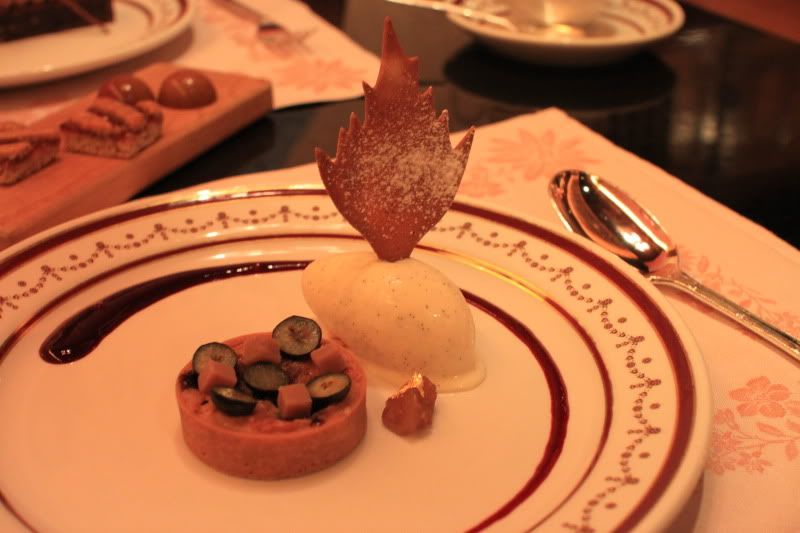 ...whilst Chris had the candied chestnut and Cassis tart with Bourbon vanilla ice cream.
Naturally, we shared.
Bliss.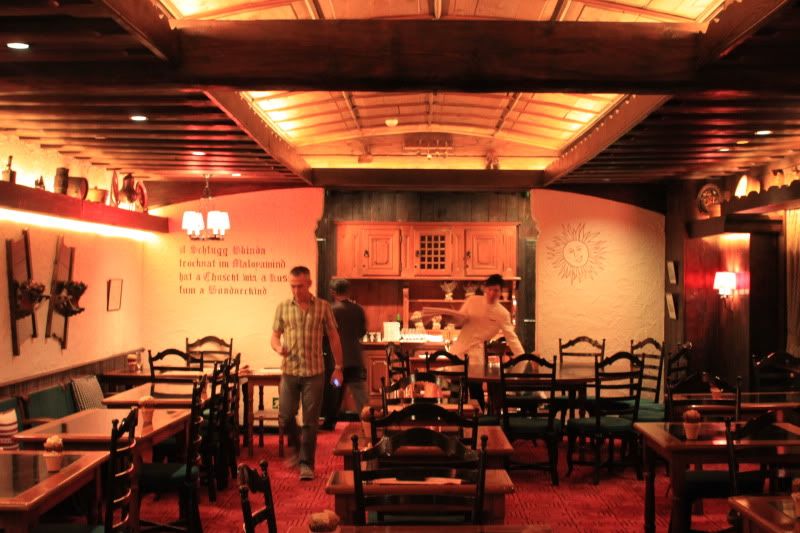 It was past 4pm when we left Chesa.
Thank you; we had a fantastc time!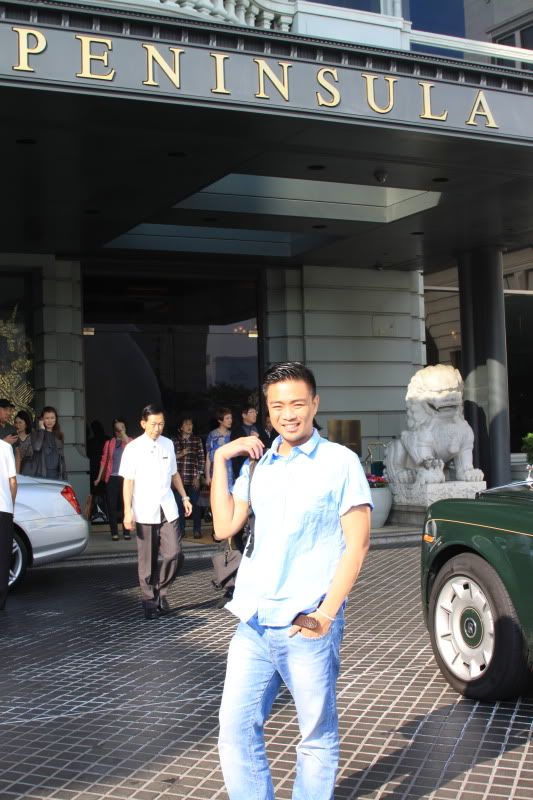 // FEED ME.
MORE. //
The Peninsula Hong Kong
Salisbury Road, Tsim Sha Tsui
+852 2920 2888