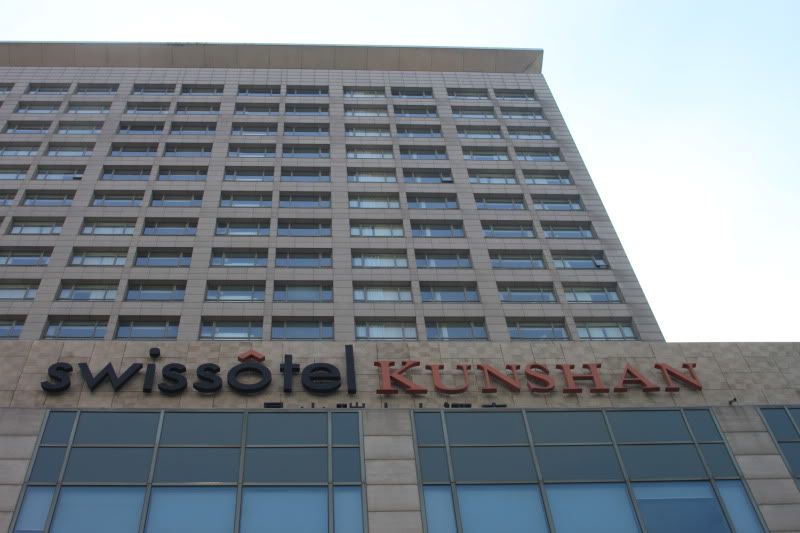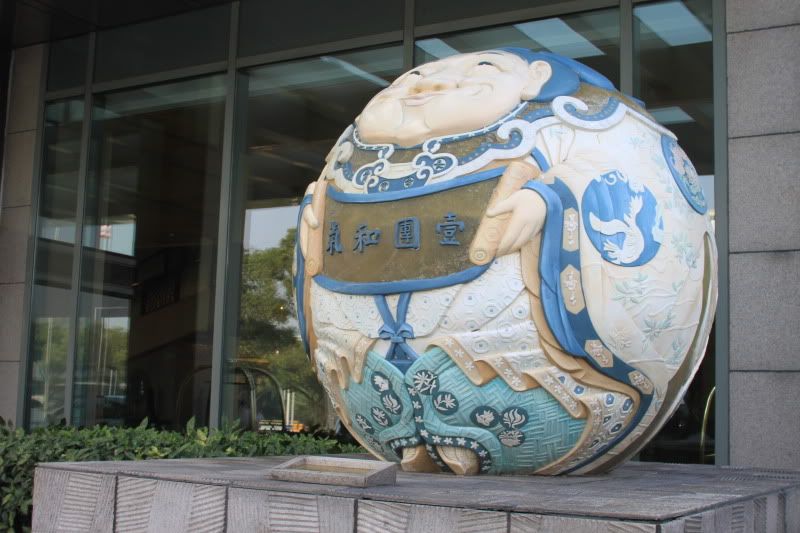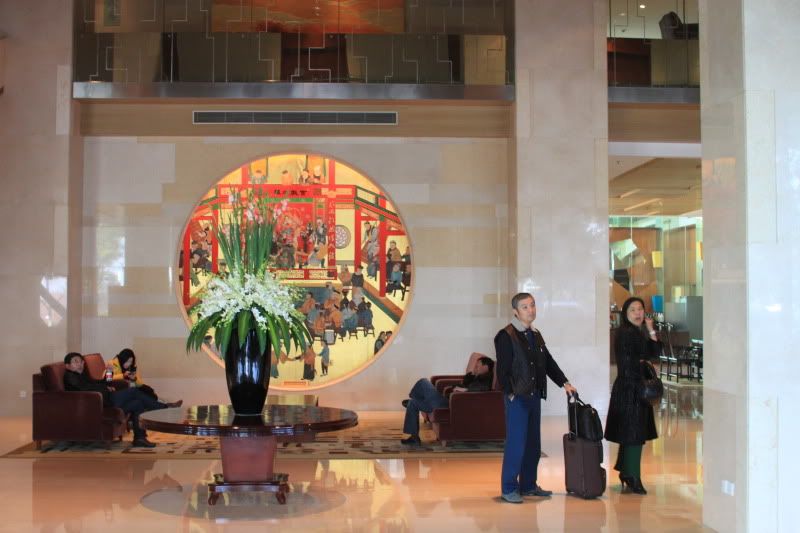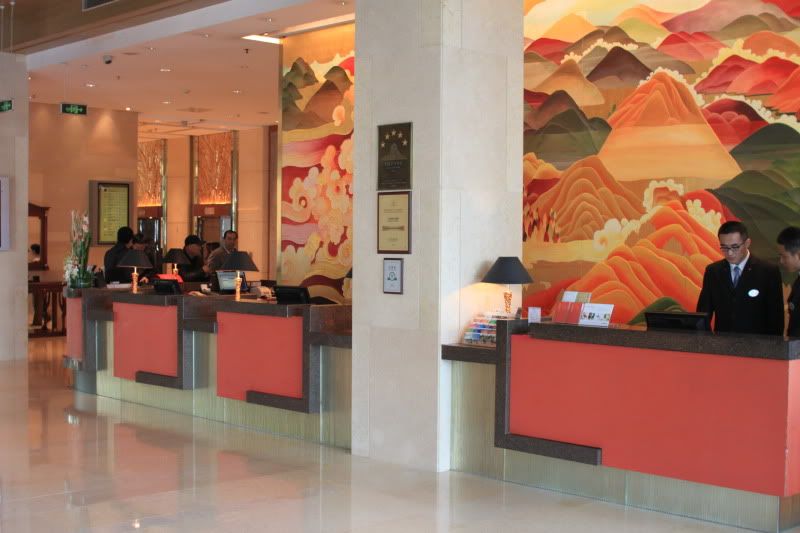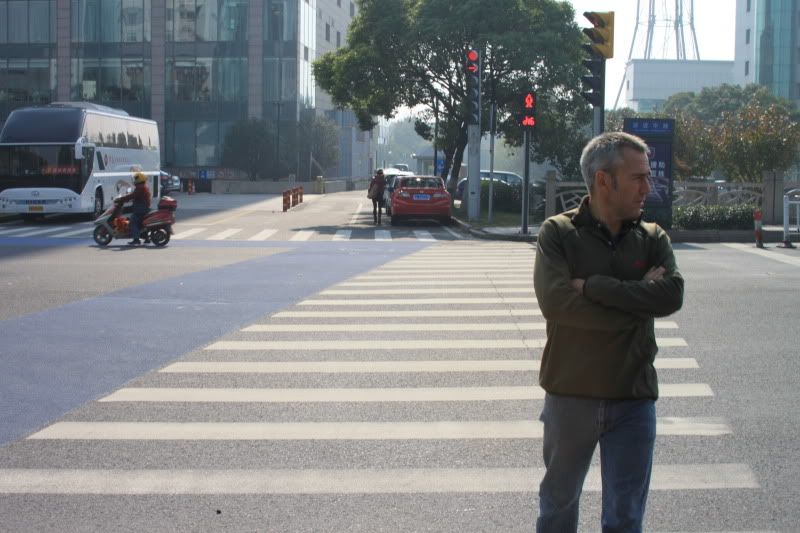 Friday night.
We took the train from Shanghai to Kunshan. We wish we had known that there'd only be one taxi queue at the Kunshan train station - and that everyone in China would be waiting for a cab.
Luckily there were private car owners working the queue, haggling with commuters on price at which said private cars could go
now
. Our guy wanted to charge us RMB50 each. We felt like we had to bargain in order to pay due respect to local culture. Our guy finally settled at RMB40 per passenger. We happily left the queue and proceeded to squeeze into his car, together with a mother-and-son and one other guy.
Within half an hour, we were at the
Swissotel Kunshan
.
The concierge would later inform us helpfully that we would have paid just RMB15 on the taxi metre, had we had the patience to wait.
We unpacked, grabbed a book and headed over to the Crystal Bar for a welcome-to-Kunshan drink. Chris had a beer whilst looking online for tourist-y things to do in the city; we enjoyed an apple martini whilst thumbing through a detective novel. We could feel a cold coming. 10 degrees. Instant change of weather. Tropical creatures such as ourselves tend to not do well in temperatures colder than 29 degrees.
There are worse places to be stuck in than the Swissotel when one has a cold. We spent the entire Saturday in bed, recovering. The bed was delicious. Room service, even more so. Chris could have exercised in-room, too, had he wished it. Pilates ring, Swiss ball, theraband, name it - it's available. But Chris would later report that the gym was well equipped with treadmills and bikes and all sorts of equipment we haven't seen / touched in years - so that's fine. As long as he's happy.
Thank goodness for Swiss hospitality.