Hello, Friends!

Siegfried & Roy
is to Las Vegas as
House of Dancing Water
is to Macau. Each, a show that defines the city and becomes inextricably linked to its identity.
House of Dancing Water is Franco Dragone's HK$2billion production that is not only audacious in cost, but also in ambition. I mean, duh - the show
only
happens on water, which goes up to 9 storeys deep into the ground!
This was
Chris
' real birthday gift to me. I have been wanting to catch the show since forever. We had the best seats - right beside the Control Booth! I could literally look to my left and see the cue numbers, the tracks, and even a feed of the percussionist from the musician's pit. He was wearing basketball shorts, natch. Sexy.
The show had all the elements of a circus - the arena, the jesters, harlequins, motorcycles, acrobats, etc. It was all very conventional, really, except the damn thing happened on fucking water. My brain basically exploded all over the place when three huge masts emerged from the water and looked as though they would keep rising up forever and ever. After that, all sorts of things came out of the water - a pagoda, a bridge, an entire city, my jaw. It was a mind trip through and through.
I guess the biggest trip - even more so than seeing performers rise up from water - was the abundance of muscle on display. This show is wet
and
wild. There was more beef onstage than at a butcher's shop, I felt as though I
had
to go on a barbecue. Woot!
Forget the show girls and the snoozer lounge acts. Forget the totally random Madonna and Michael Jackson exhibitions. If there was one reason to fly to Macau NOW, this is it.
Happy birthday to me, indeed!
With Affection,
James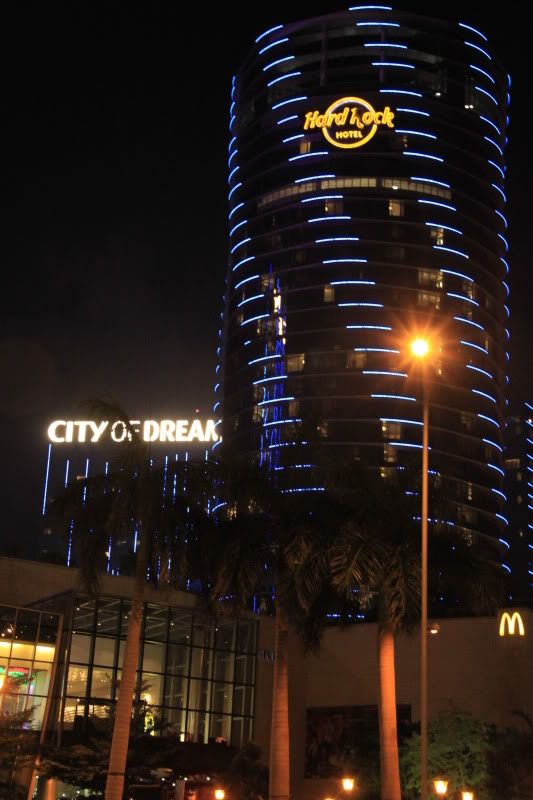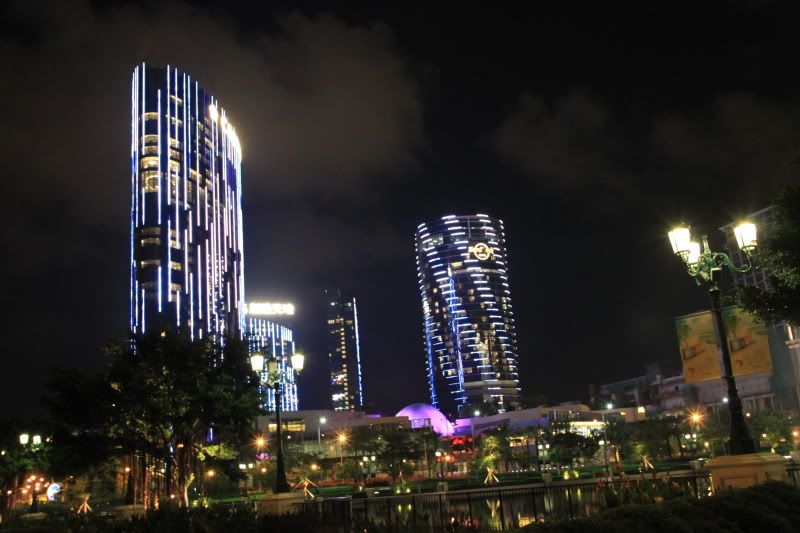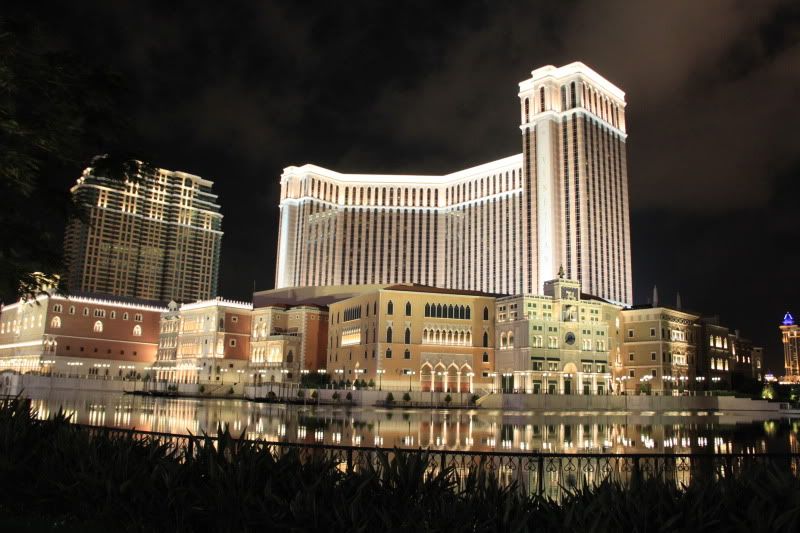 House of Dancing Water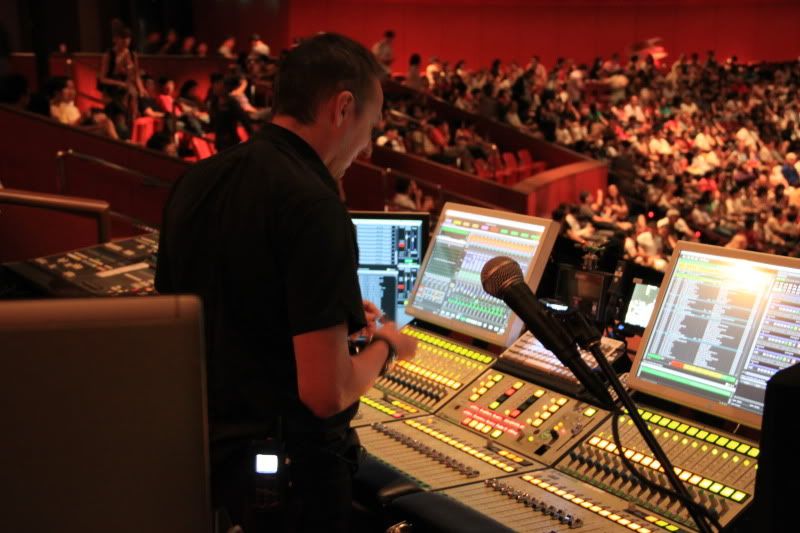 Yep, we were seated right beside the Stage Manager.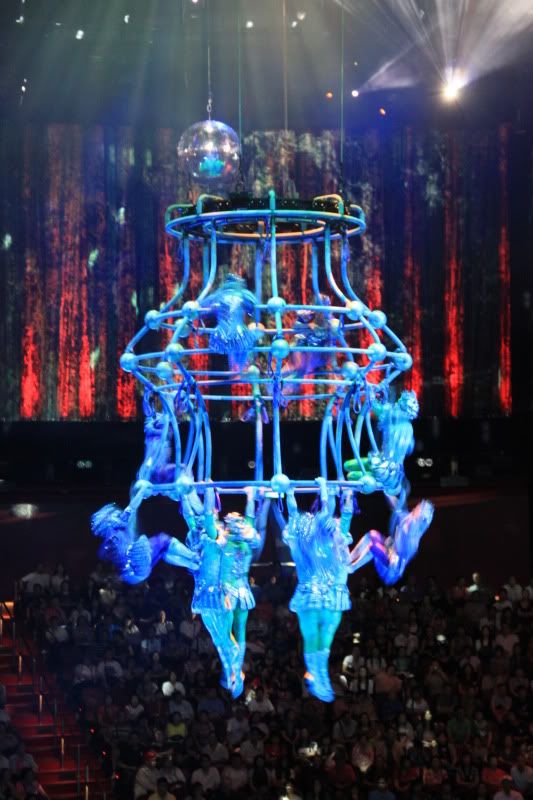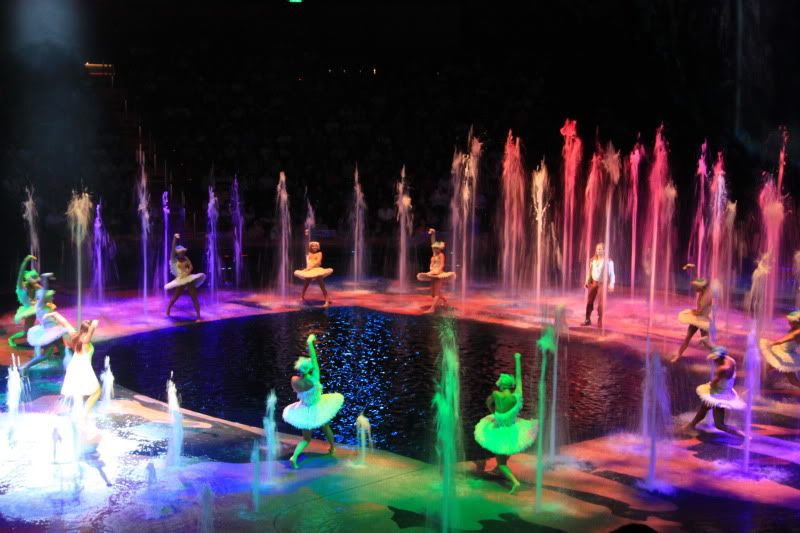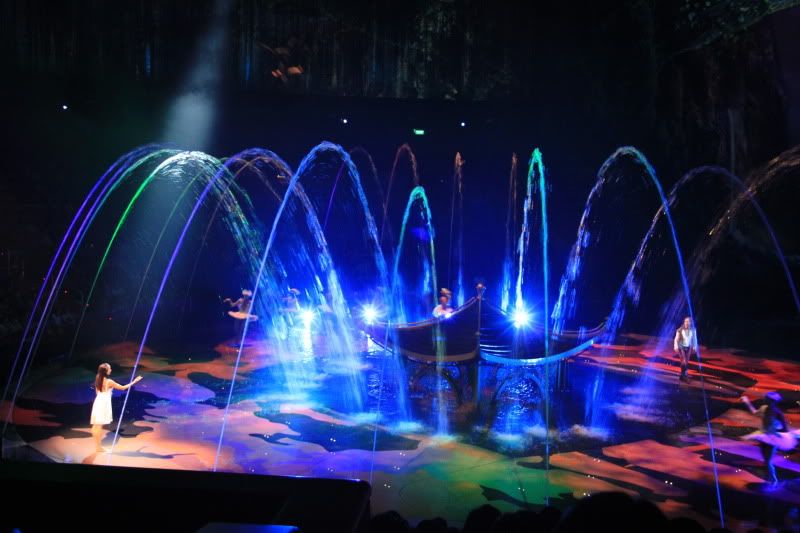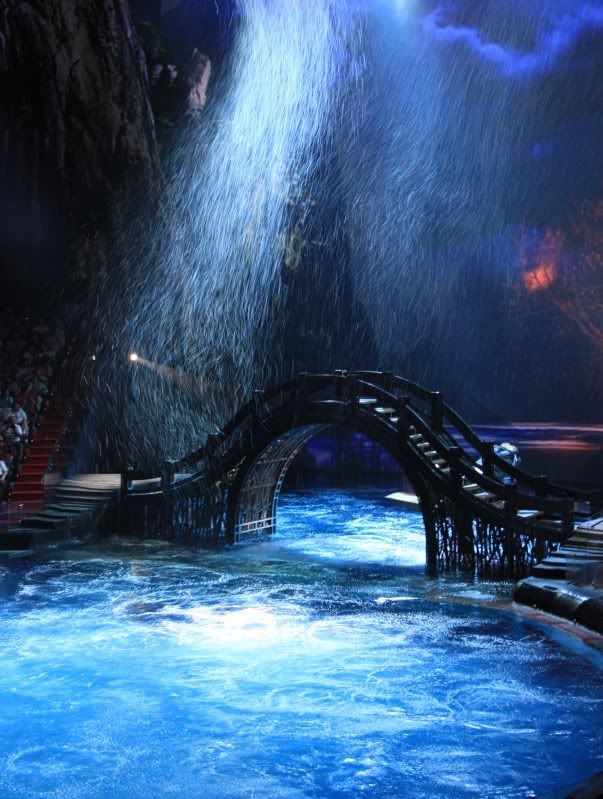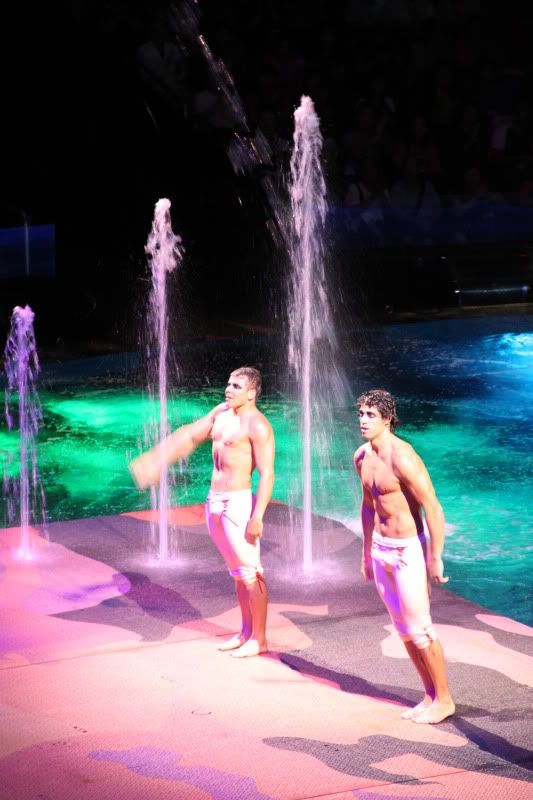 OK, these boys are so hot! Can we please give them their own show??