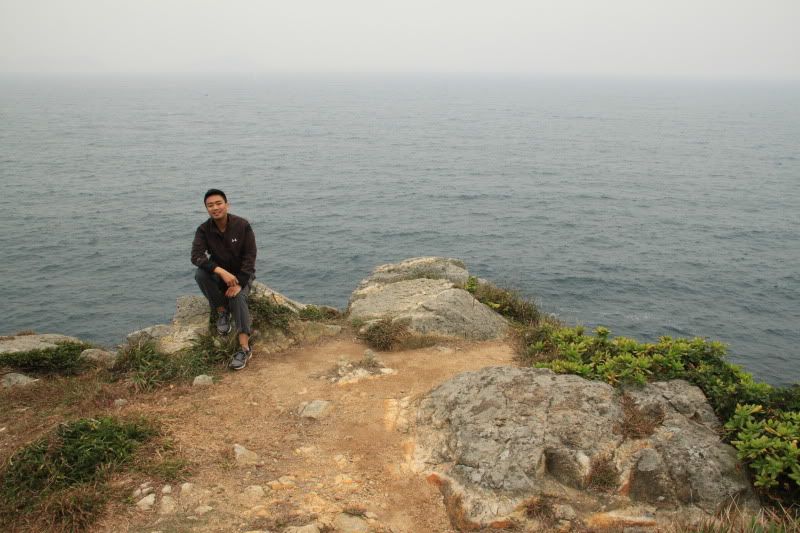 In celebration of my seventh year (and permanent residency – woohoo!) in Hong Kong, I'd like to share Hyperactive's Top 7 Favourite Things About Hong Kong.
Let's begin!
1. IFC 2. We've always known skyscrapers to be phallic, but this building is an outright penis. It reminded me of a giant dildo when I first saw it. Bonus points for the public access mezzanine in the IFC Mall, which gets really cruisy from 6pm onwards. Dolly suited bankers and protein-wielding gym bunnies catwalk about in a choreographed mating ritual straight out of Gay Fashion Week.
2. Nightlife. Everything's free! Free canapés in Psychic Jack (so what if we have to mention some silly password at the door?), free vodka in Volume BEAT (in case you've been living under a rock, it's now from 9-10pm, Wednesdays), free bum fun wherever trashed cuties are hanging out. No drama. What more can you ask for? We've got it good, so stop moaning – unless it's from pleasure.
3. Trails. We've got such beautiful trails – and even more beautiful trailwalkers! Who can resist the sight of sweaty hotties, panting to catch their breath (or your eyes…) as they make their way through the trail?
In his old age, my publisher Joe Lam transformed from party boy to fitness junkie. Just before Christmas, Joe hauled my lethargic ass through Pat Sin Leng (translates as "Eight Pretty Fairies" – if you're asking a homosexual), a nature trail along a mountain ridge with eight challenging peaks. Scary shit.
"People have died in a bush fire here. It was a long time ago, I think…" Joe said as we started walking. Thanks for warning me in advance, Joe.
4. Beaches. Chris and I enjoyed a morning of pampering at Sense of Touch Repulse Bay a few weeks ago and decided to stroll along the beach afterwards. We almost tripped over an overgreased twink, sunbathing with his bum exposed. Yes, the whole ass. Perhaps he wished to be photographed by throngs of mainland Chinese tourists. Perhaps he hates tan lines. Perhaps he just wants to express typical Hong Kong gay hospitality. "Welcome to try!"

5. Junk Trips. What's better than boys in bathers? Drunk boys in bathers! On a junk! In the open sea! For hours and hours!
(You can figure out the rest…)
6. Disneyland. It was Disney that brought me here over seven years ago. I instantly fell in love with Hong Kong – a city that matched my Hyperactive energy. I played Captain Shang from Mulan for almost two years. I may have left Disneyland in 2007, but I still find my way back whenever I find myself in need of a respite from the manic pace of our lives. "Have a magical day," they say. I've found a fucking awesome, magical life!
7. Dim Sum Magazine. HK's first and only monthly LGBT magazine is 10 years old! That's a huge achievement, by any standard. The Cockpit is proud to have been published in DS since June 2010. In four months, we'll be celebrating our third year on this space. Much love to our dearest readers, who have made this such a fabulous journey.
Cheers to the next 10 years!

Oh, and Happy Year of the Snake, and Happy Valentine's too!
Published in Dim Sum Magazine, February 2013