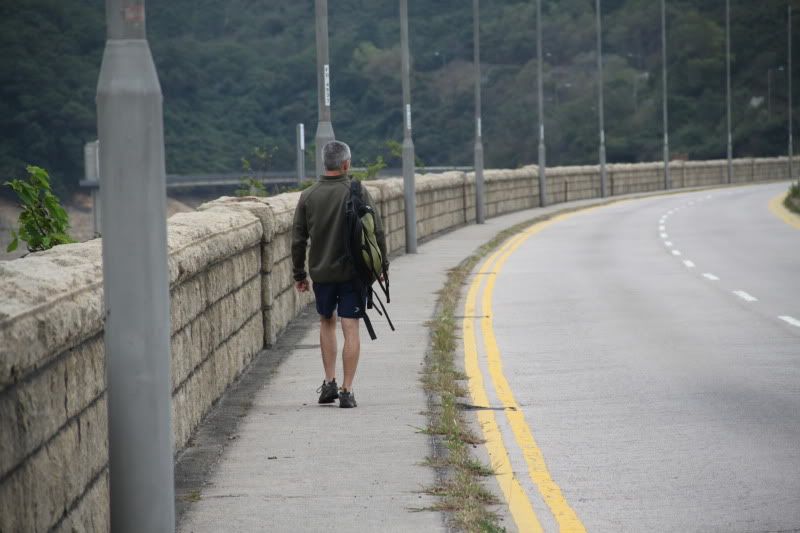 WALKING ALONG SHEK PIK RESERVOIR FREEWAY,
LOOKING FOR THE START OF THE TRAIL
CHRIS OPENS HIS MAP TO SUSS OUT HOW TO GET TO THE BIG BUDDHA.
YEP, IT'S KINDA FAR...
STEPS ARE MY BIGGEST ENEMIES ON THE TRAIL.
I MUCH PREFER LOOSE, UNEVEN DIRT.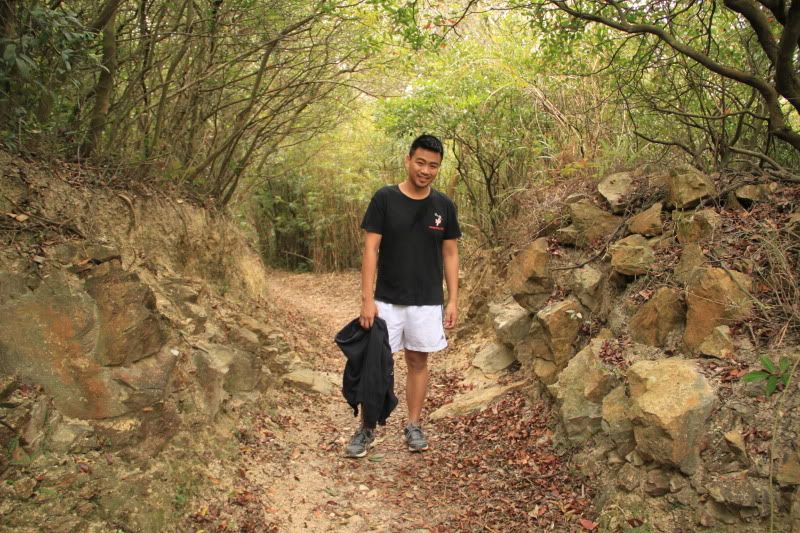 FIRST RISE CONQUERED!
WHEW!
THE SOIL IS SO DRY, HEAVY TREES JUST KEEL OVER AND DIE.
CHRIS ADMIRES THE VIEW OF THE RESERVOIR FROM THE RIDGE.
LIKE WATER FOR HOMOSEXUALS.
FINALLY, WISDOM TRAIL!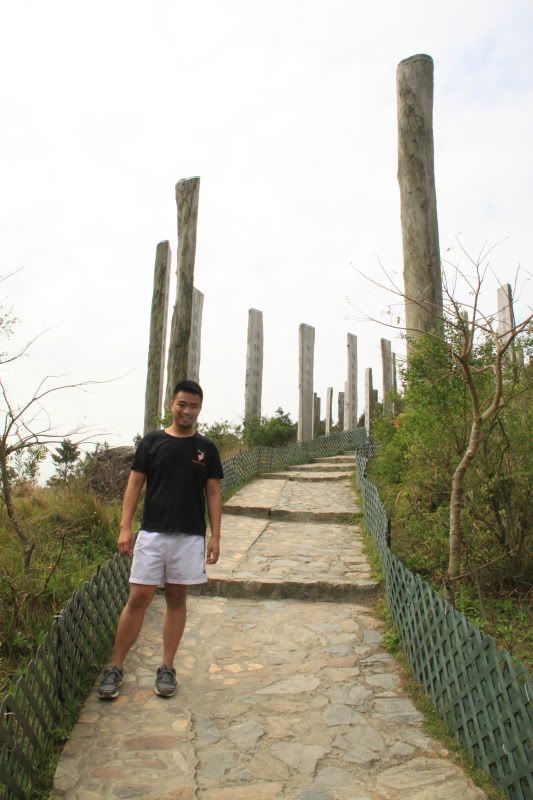 LOOKS MUCH BETTER FROM AFAR THAN UP CLOSE.
THE UGLY GREEN FENCE IS SUCH A BUZZKILL.
A BIRD.
A DERELICT HOUSE.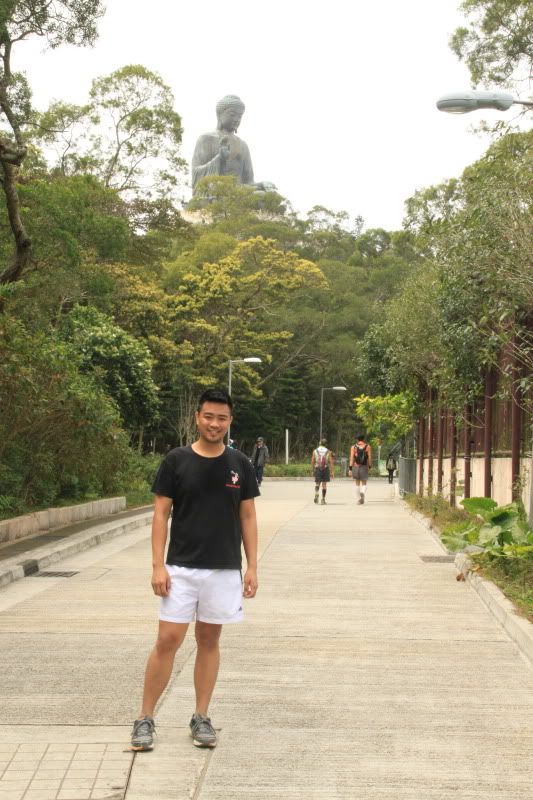 HI, BIG OUTDOOR SEATED BUDDHA!
WE MADE IT UP IN RECORD TIME - JUST 1.5HOURS!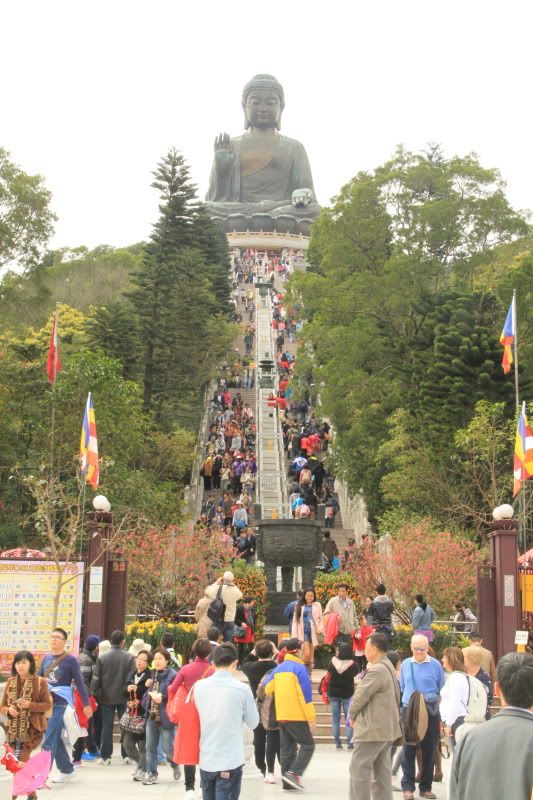 OK, THIS IS MASS TOURISM AT ITS WORST.
LOOKS LIKE MONG KOK ON A SUNDAY AFTERNOON.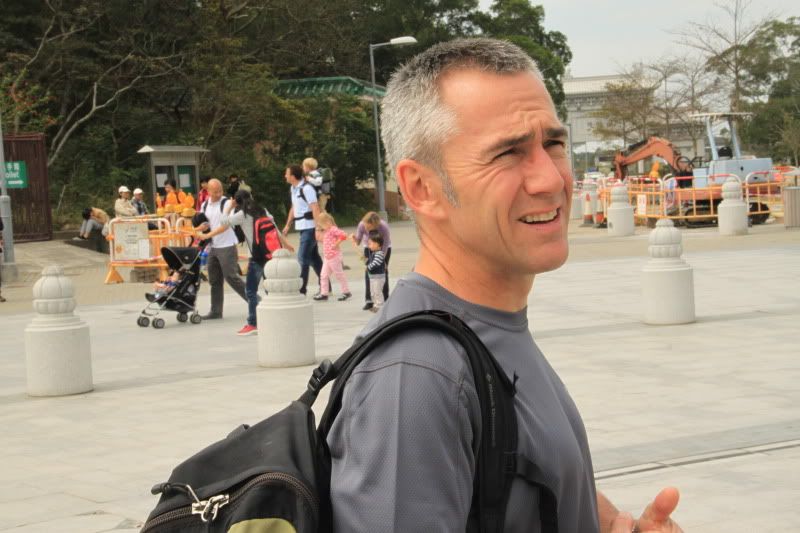 CHRIS MISSES WIDE OPEN SPACE,
SO WE QUICKLY MAKE AN ESCAPE.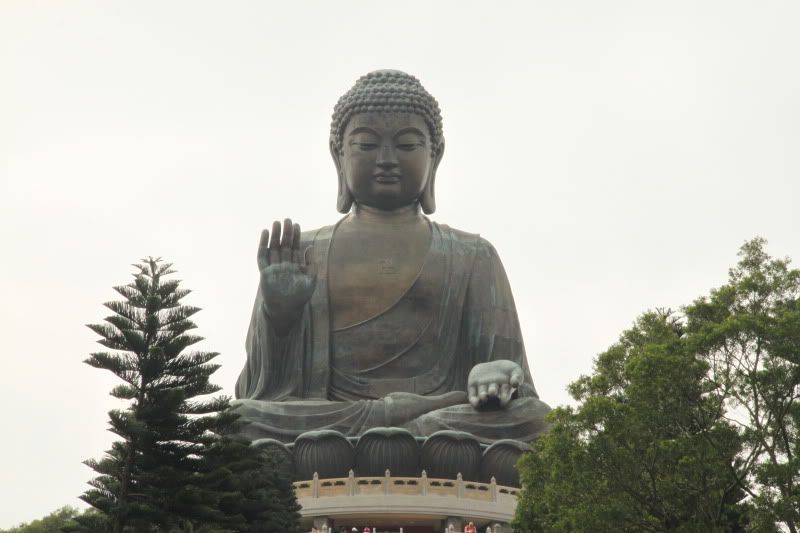 BUT NOT BEFORE I TAKE ANOTHER PHOTO OF THE BLESSED BUDDHA.
WE WERE HERE OVER 5 YEARS AGO...
WHEN WE WERE JUST