WE WOKE UP TO A TIDAL ESTAURY LAPPING UP THE MANGROVE SWAMP.
VIEW OF THE MOUNTAINS FROM THE TEA HOUSE'S ROOF TOP.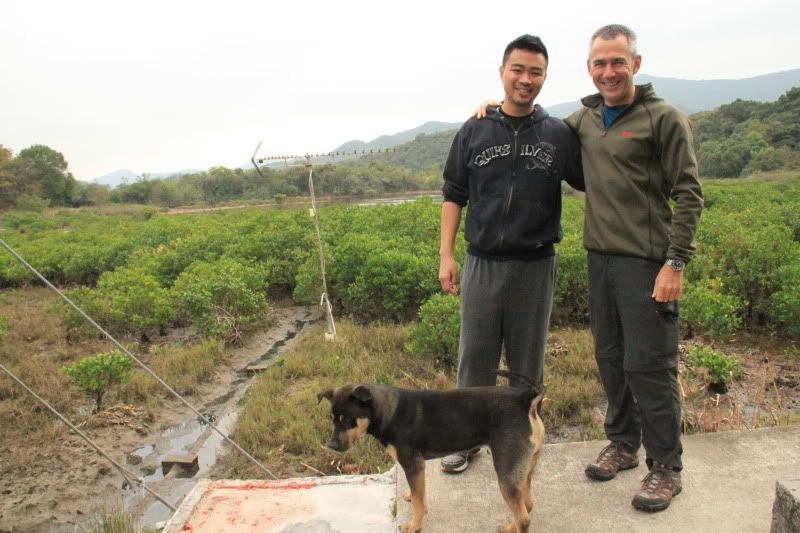 HYPERACTIVE AND CHRIS SAY GOODBYE TO FOOK LEE AND ITS FRIENDLY, GREETER, "DOG."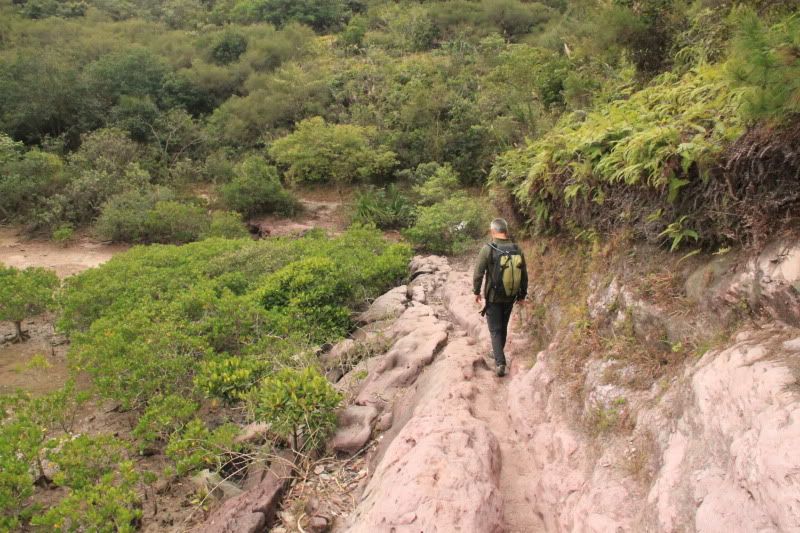 THE PINK ROCK HAS A SOFT, ALMOST CHALKY SURFACE.
WITH THE MORNING MIST SOFTENING IT UP EVEN MORE,
IT FELT LIKE WE WERE WALKING ON FROZEN STRAWBERRY MILKSHAKE.
LOOK, MA! PINK ROCKS!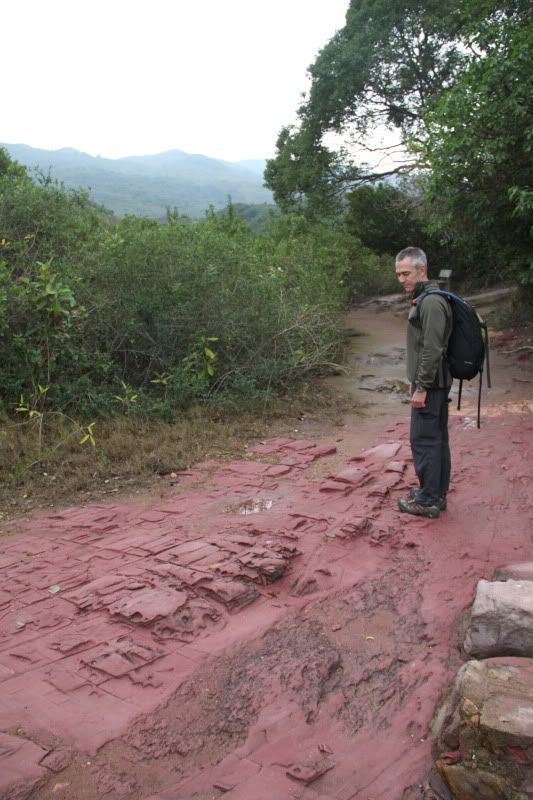 THEY''RE VERY PINK, INDEED.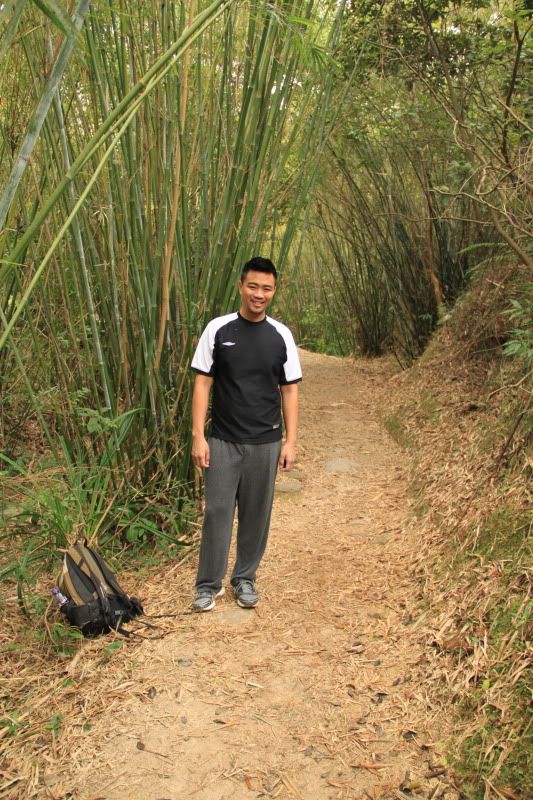 I WANT A CHINESE BAMBOO FOREST IN MY BACKYARD.
OH. I DON'T HAVE A BACKYARD.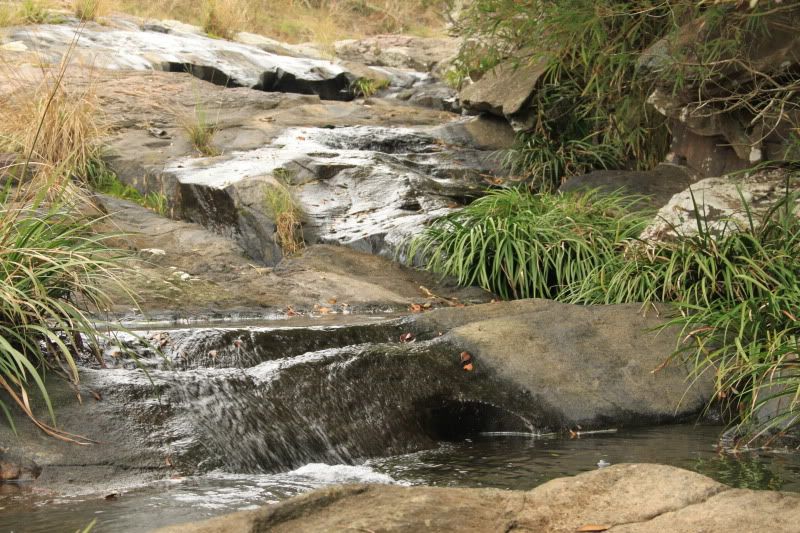 A GURGLING BROOK!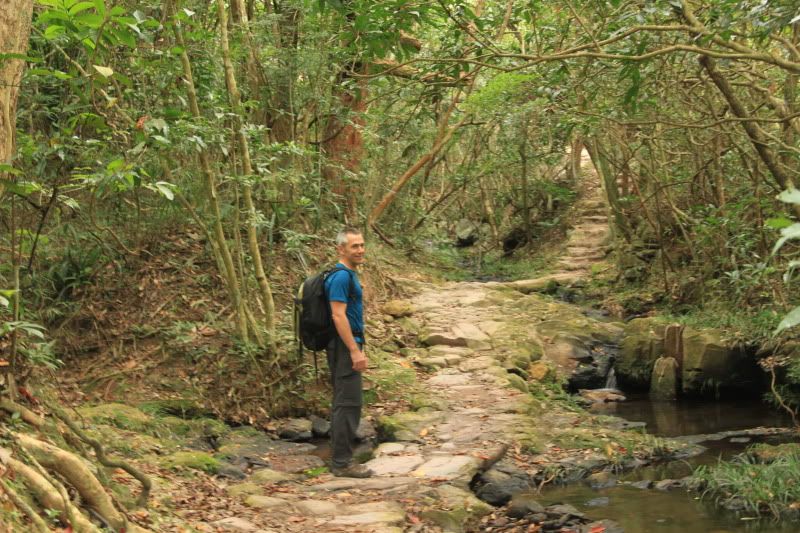 WE WALKED DOWNSTREAM THE REST OF THE WAY.
GENTLY RUNNING WATER WAS THE SUNRISE'S SOUNDTRACK.
A HAIRY SITUATION.
HOW TO PROCEED?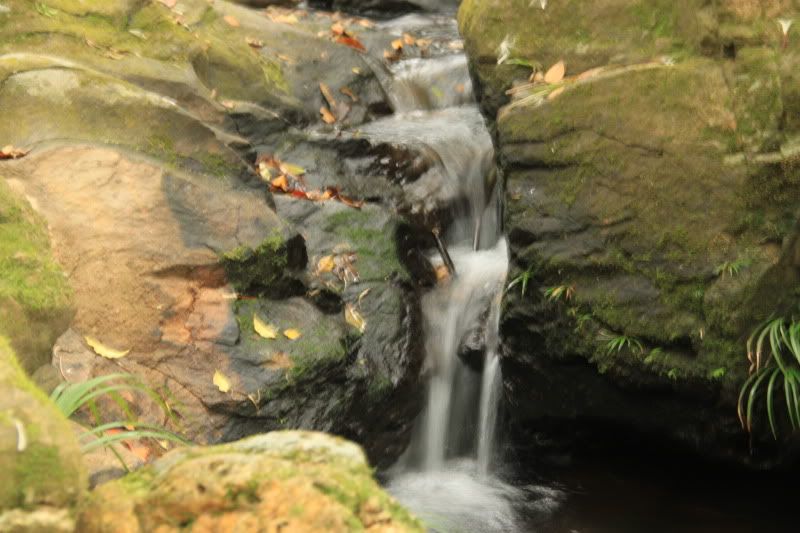 HELLO, MY LITTLE HYPERACTIVE WATERFALL.
I'M CLAIMING YOU.
YOU'RE MINE.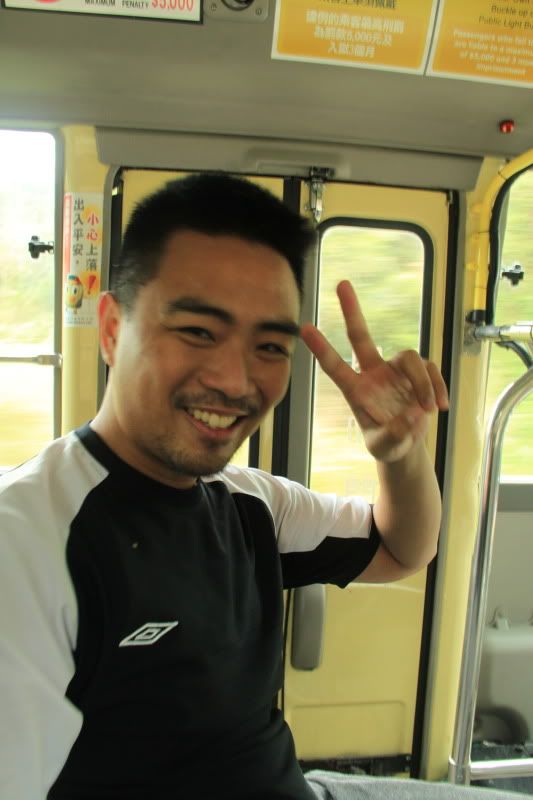 WE MADE IT ONTO THE MINIBUS TO TAI PO WITH 3 SECONDS TO SPARE.
THE NEXT ONE WOULD HAVE BEEN 2HRS 15MINS LATER.
AN 'AMAZING RACE' FINISH.

DIDN'T EVEN HAVE ENOUGH TIME TO MOISTURIZE BEFORE MY CLOSE-UP.
I woke up early to catch daybreak at the rooftop of the tea house. Overnight, the tide had come into the estuary; the mangrove swamps were bursting. Add this majestic visual spectacle to the
geological
and
marine
marvels of the previous day... I was stunned to within the edge of my Hyperactive pores.
Chris and I had originally planned to catch the 2.30pm minibus from Wu Kau Tang to Tai Po, and the train back to modern civilization. But thanks to the days' worth of training I've already had, I think I surprised Chris - myself, even more so - with our swift progress. Midway through the trail, we realized that if we power jogged the rest of the way, we might actually catch the 12.30pm minibus - a full 2 hours ahead of schedule.
"Sweetie," Chris double checked the time on his watch against the minibus timetable he had printed earlier, "the bus gets in at 12.15, not 12.30."
"Shit," I exhaled. "Let's go!"
And so we did - and it it was doubly hard to do so with a big camera slung around my neck.
"Stop," Chris panted, "the bus is arriving in five minutes. We're not gonna make it."
We slowed down to a trot.
And then just a hundred metres away, we saw small groups of sleepy-looking people slowly spilling onto the trail.
"The bus just arrived!!!" I shrieked. "RUN!!!"
Waving our hands like a pair of madly flapping geese, we managed to flag the minibus down.
"High five," I wheezed. Chris passed me a bar of NatureValley Trail Mix. I passed him the camera in exchange.
"Take a pic of me."
Click.