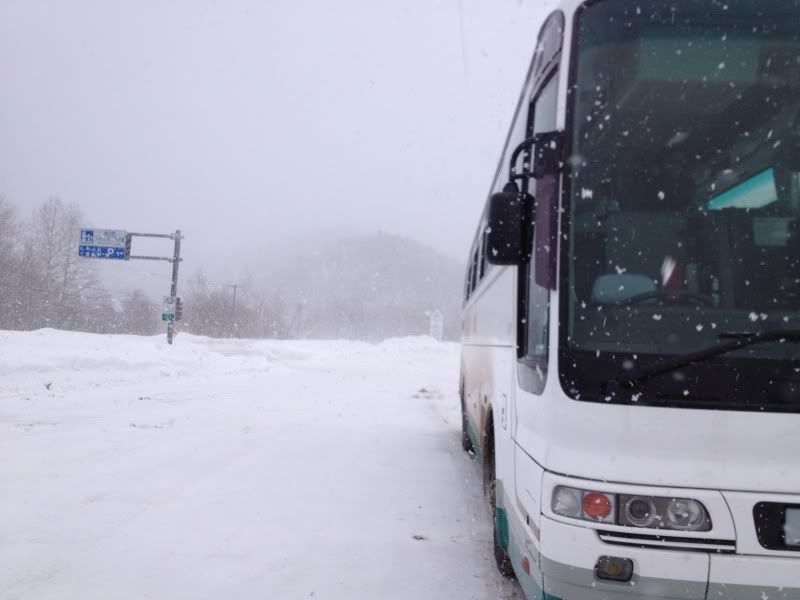 IT SNOWS AS SOON AS WE GET ONTO THE BUS FROM SAPPORO TO NISEKO...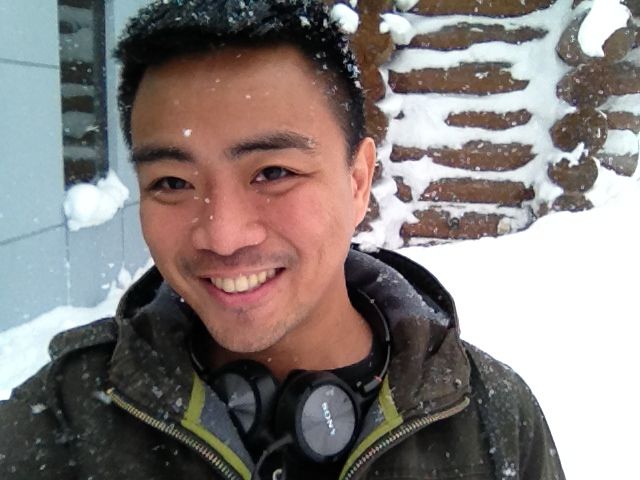 ...WHICH MAKES HYPERACTIVE HYPERHAPPY!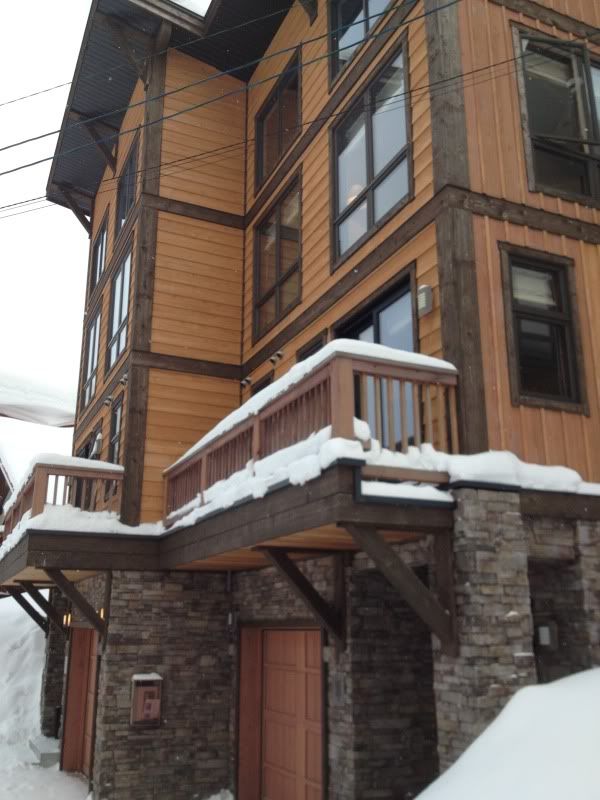 YUKIMI 2 - THE PLACE WE'LL CALL HOME FOR THE NEXT 7 DAYS!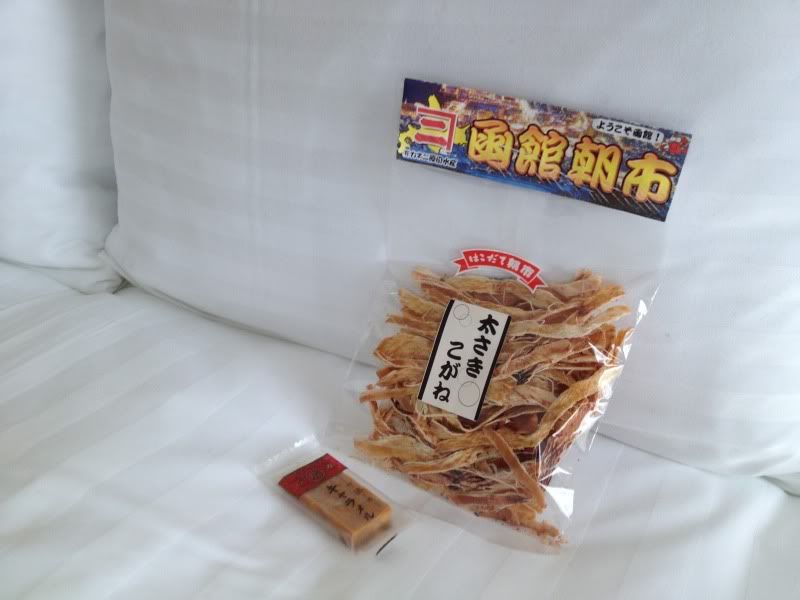 DRIED FISH AND SUGAR BAR ON MY PILLOW!
WHO NEEDS CHOCOLATES?!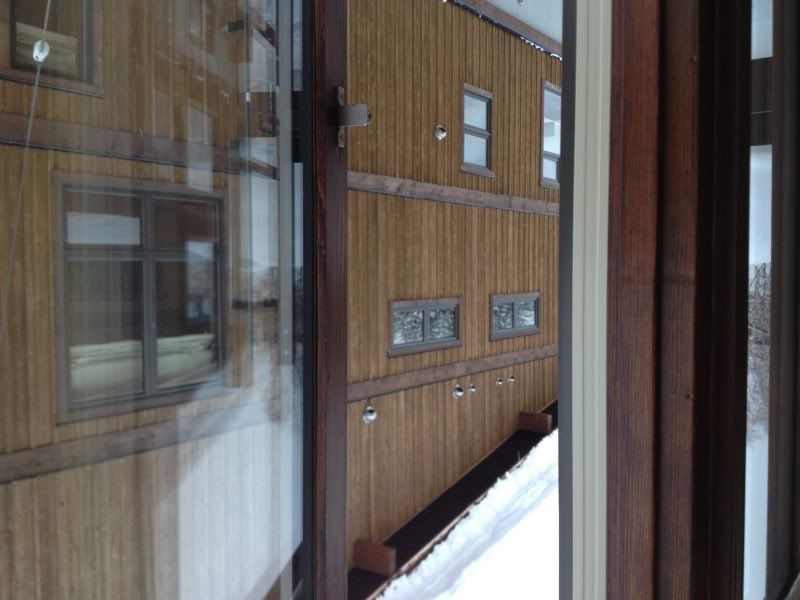 THROWING THE WINDOWS OPEN, BECAUSE WHY NOT?
HYPERACTIVE PINOY BLOGGER IN THE HOUSE.
CANON DSLR, SONY CANS, SAMSUNG NOTEBOOK, SHANGHAI TANG WALLET, PASSPORT.
We left Sheung Wan at 9.30pm to have a pre-departure dinner at Volume HEAT. Handsome Portuguese maitre d' Fernando looked well after us, rushing to help carry our luggage off and on to our cab towards the Airport Express. By this time, Chris, Emma and I had finished three bottles of wine.
Our flight left Chek Lap Kok International at 1.30am. We touched down the Osaka Budget Terminal three hours later, making for a very early breakfast at hip airport eatery, Pronto. The style is a relaxed hybrid of Scandinavian and Japanese sensibilities.
We passed out for a nap at the gate, until we heard our boarding call for Sapporo.
Arrived in Sapporo at 11.30am, had tempura lunch at the airport, and jumped into a bus for Niseko at 1.30pm.
Three hours later, here we are.
Yukimi.
Our home for the next seven days.
Our friends were nice enough to let me and Chris have the suite at the top floor.
I'm exhausted.
And I'm happy.