"He was too honest," Mark said. "I'm mad that he told me the truth."
Knowledge of the truth not only inspires, but
compels
, action. In Mark's case, the truth is that someone he was dating is now dating someone else. This is made all the more complicated by Mark's location (Kuala Lumpur) and his boy's (Macau). Prior to Mark, the boy also had a BF based in Germany whom the boy just recently visited. They broke up because - you guessed it - the boy told his BF the truth about Mike.
And because Mark now knows the truth about the boy's commitment (mainly, that there's
no commitment
), he has no more excuse to visit Macau. Mark is spending the long weekend right here in good, old Hong Kong.
"I'll go shopping," Mark said. "I also need to see my tailor and get some new shirts made, anyway..."
Here are 3 truths. (1) Mark got "together" with the boy when the boy was still attached to someone else. (2) Clearly, the boy has no problem repeating this sort of experience. (3) After all, he's only 24. As one does at that age, he most likely collects fuck buddies -
even better
if they're based overseas because it allows him to enjoy
something beautiful
, on his own terms entirely.
Have a
beautiful
weekend, bitchiz!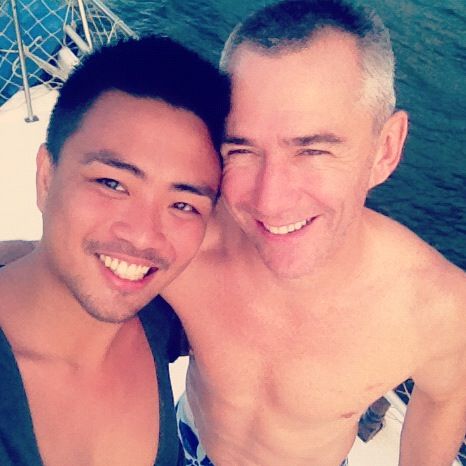 TRUTH: HE'S MINE. BUT HE'S NOT HERE. HE'S IN BUMFUCK CANBERRA.
SOMETHING BEAUTIFUL: HE CLEARLY IS, BITCHIZ!
// JAMES & CHRIS //