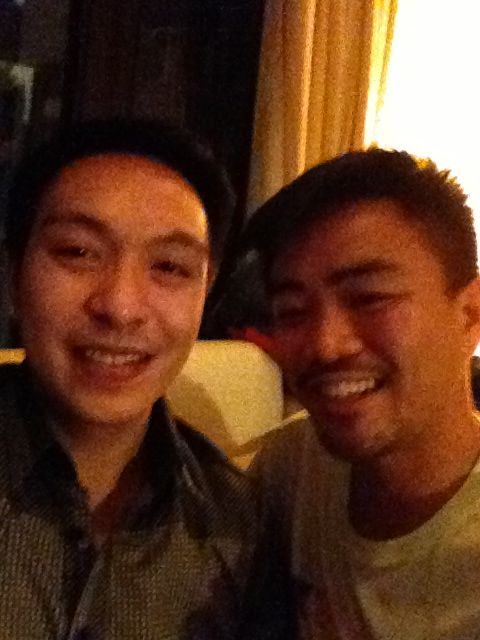 WITH KARLO, NICKNAMED KANGKANG -
PERFECTLY LOGICAL,
IF YOU'RE GAY & PINOY.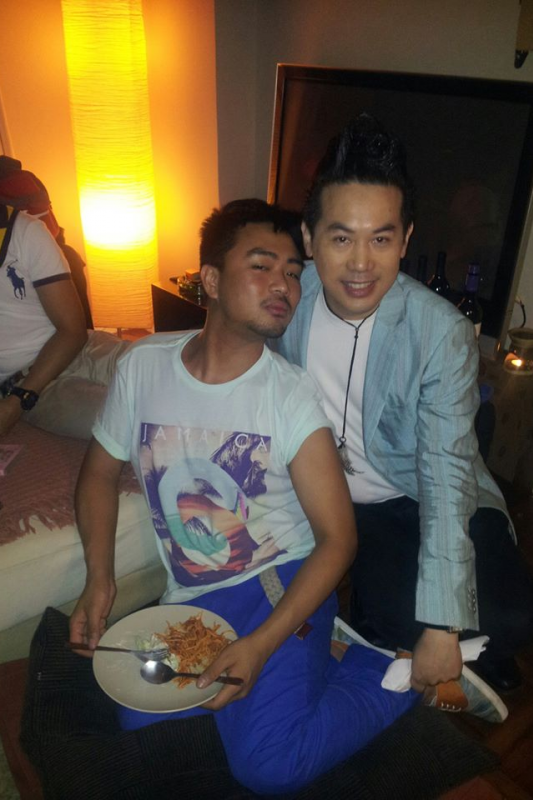 JAMES & JIMMY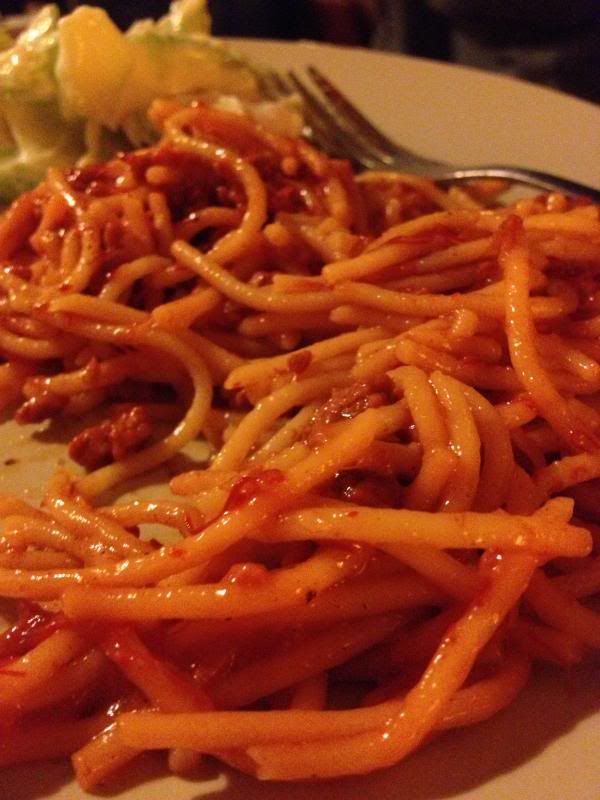 MIKEE'S SWEET SPAGHETTI
"Sis, join us at my place for my birthday dinner on Friday," read a WhsatsApp from my dear friend, Mikee. "Kangkang is coming!"
Kangkang is Karlo Feril, whom Mikee and I went to high school with. Mikee and Kangkang belonged to a clique of gay boys who knew themselves well enough to be nothing else but
fantabulous
in a school run by strict Paulinian nuns.
I envied Kangkang and Co. They were loud and colourful and
free
.
Hard to imagine that there ever was a time I was frightened to be gay. But I've only really transformed into The Hyperactive Gay Boy™ in the last five years out of necessity. I had to create a public profile for myself to help validate
Mr. Gay Hong Kong
and my
other
projects
in the
LGBT
community
. I thus became a multimedia whore. And I love being one!
Mikee and I became good friends soon after he moved to Hong Kong to manage restaurants for one of the biggest hospitality groups in the city. And I never really exchanged more than a few words with Kangkang until last night. It's fun to try and piece bits of each other's lives that, though parallel, haven't had a chance to intersect.
We drank tequila. We impersonated beauty queens. We recited lines from iconic Tagalog drama movies. We ate cake out of plastic cups. We sat in rapt attention as one of the boys extolled the virtues of poppers. And we practically inhaled Mikee's sweet spaghetti.
"What kind of sweetener did you use for the sauce," I asked Mikee. Each mouthful made every birthday party when I was a kid an ever more vivid memory.
"Banana ketchup," he replied.
But of course.
It's so fun to be gay
and
Pinoy.