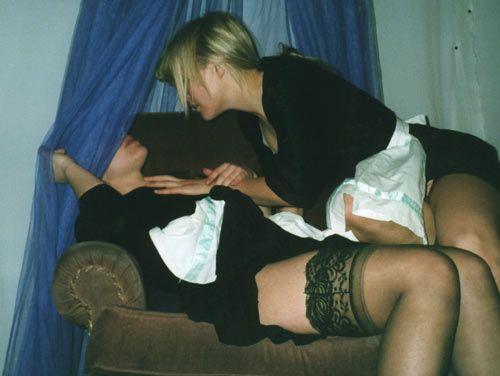 PROD PHOTO FROM THE LION & UNICORN / LONDON
DIRECTED BY VICTOR SOBCHAK
I directed a scene from
The Maids
for my final thesis. It stank; I took the scene to a communal toilet in my university's Fine Arts Hall. There I left the audience whilst the titular maids, sisters Claire and Solange, had a big, old fashioned showdown. It was my hope that the ghostly echo of their screams would continue to ring in the audience's ears as I led them towards the vertiginous stairway where my final scene would take place. What can you expect - I was in university and was therefore easily swayed by esoteric bullshit!
Fast forward to today.
Who is foolish enough to imagine that the Hong Kong economy would be what it is if our maids weren't home,
doing all the dirty stuff we don't want to do?
My best friend Rye and I (as our alter egos
La Chiquitta
and
Fabiola
) have wanted to play Claire and Solange
for years
. This November, we will finally be able to bring this vanity project onstage. It's kismet. We're Filipinos. We're gurls (naturally). And we'll be in front of a crowd that can't live without maids, in a city that can't still accept them. You'll leave them home so you can come to our show, yet, what you'll really be seeing is what they do when you're away.
And it's all happening
right now
.
Too. Much. Fun.