"There's the top 10 female vocal artists of our time," Barry Gibb once quipped, "and then there's Barbra Streisand."
I love this performance for 5 reasons:
05 How often do we hear a male singer take on the higher harmony in a male-female duet? Trust a Bee Gee to flip musical convention - and on Barbra, at that.
04 This is so rhythmically complex, it makes Rihanna's songs sound like nursery rhymes. And yet, as many rhythmic "acts" as this song contains, it never once sounds overworked. It skips and glides and cartwheels like an expert cheerleader. Effortlessly. That hanging phrase in the end is the equivalent of a wink, saying: "Piece of cake! But don't we all know just how much talent and artistry it takes to write a song like this and make it sound easy?"
03 Barbra
tried
to dance. Oh no she didn't? Oh yes she did.
02 Barry Gibb made Barbra
truly
werq for it, and what fun it is to watch over and over again! Barbra never sounds like the lesser singer in any duet - just ask
Celine Dion
. Gibb clearly had the edge here. And he better, seeing how he wrote the damn thing!
01 This song proved, Barbra Streisand is human. She sings funky notes, too, just like the rest of us. She sounds awkward, too, when you make her swing for notes across her rarely-used lower register. But as soon as you realize she remains unblemished despite this performance, you snap back to reality.
Barbra Streisand is a goddess,
Guilty
is the carrier single in Barbra Streisand's twenty-second studio album, released on September 1980 by Columbia Records. It's her best-selling album to date with sales of over 12 million copies worldwide.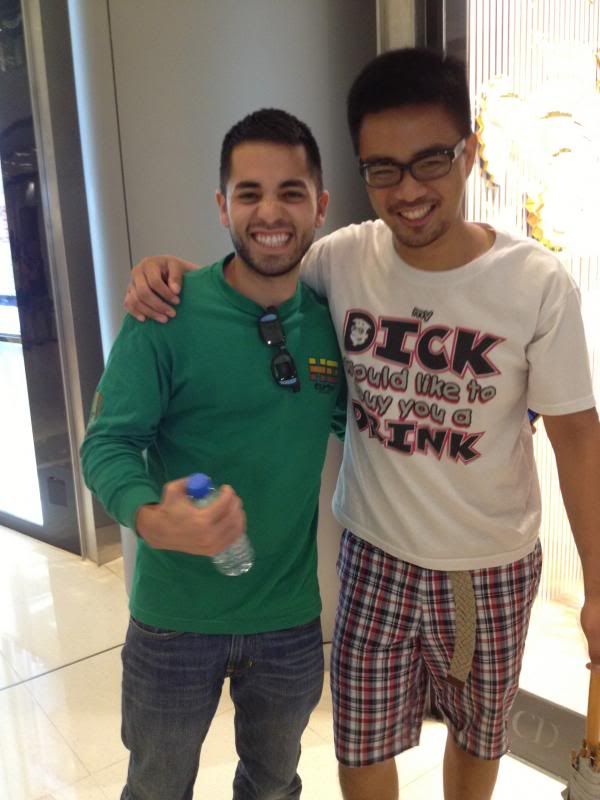 HIS NAME IS MOSES.
HE LIKED MY T-SHIRT, SO WE SNAPPED A PIC TOGETHER - WHICH HE THEN SENT TO ADAM LAMBERT.
WE HAVE NOTHING TO BE GUILTY OF.
// THE HYPERACTIVE GAY BOY™ //