MONDAY
EAT YOUR WORDS
CHEF AND SERIAL ENTREPRENEUR JASON BLACK WAS THE CREATIVE FORCE BEHIND AN EVENT
THAT RAISED HK$132,000 IN AID OF FOODLINK.
TUESDAY
THE MAIDS
MY DEAREST FRIEND, RYE, HAS FINALLY SECURED THE RIGHTS TO STAGE HIS (OUR?) VANITY PROJECT IN HK
WEDNESDAY 1
ERA ORA MEDIA PREVIEW
WITH THE LABEL'S DESIGNER, EUNY L.
WEDNESDAY 2
THE PENINSULA HK'S EXECUTIVE PASTRY CHEF LUDOVIC DOUTEAU
PRESENTS HIS INITIAL IDEAS FOR HK MAGAZINE'S 1,000th ISSUE BIRTHDAY CAKE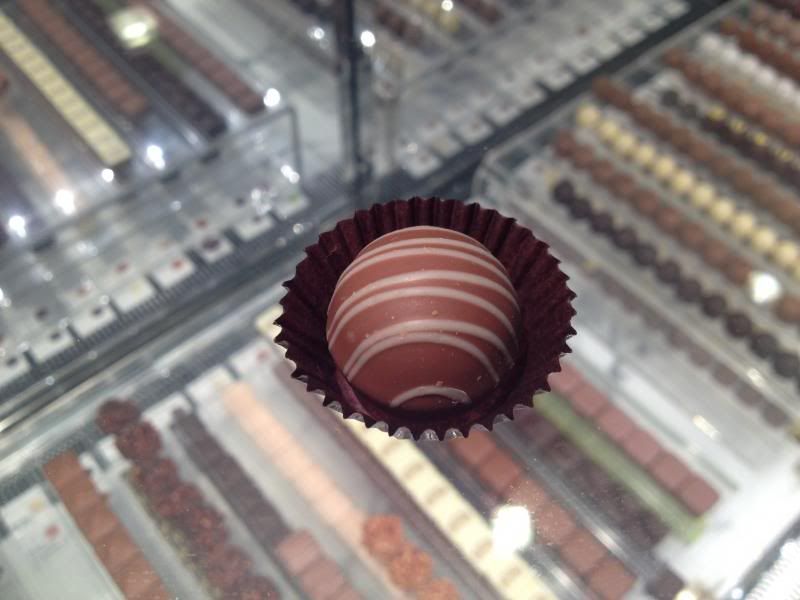 WEDNESDAY 3
CHOCOLATE TASTING AT THE PENINSULA BOUTIQUE
THE PENINSULA BOUTIQUE'S DIRECTOR OF MARKETING ADRIENNE TIN LEADS US THROUGH AN IMPROMPTU EXPERIENCE WITH CHOCOLATES
HANDMADE BY THE PEN'S OWN CHOCOLATIER
WEDNESDAY 4
SALON DE NING'S OPEN MIC NIGHT
TAKING MY FNAL BOW AS THE MONTHLY EVENT'S MC FOR THE PAST 2.5 YEARS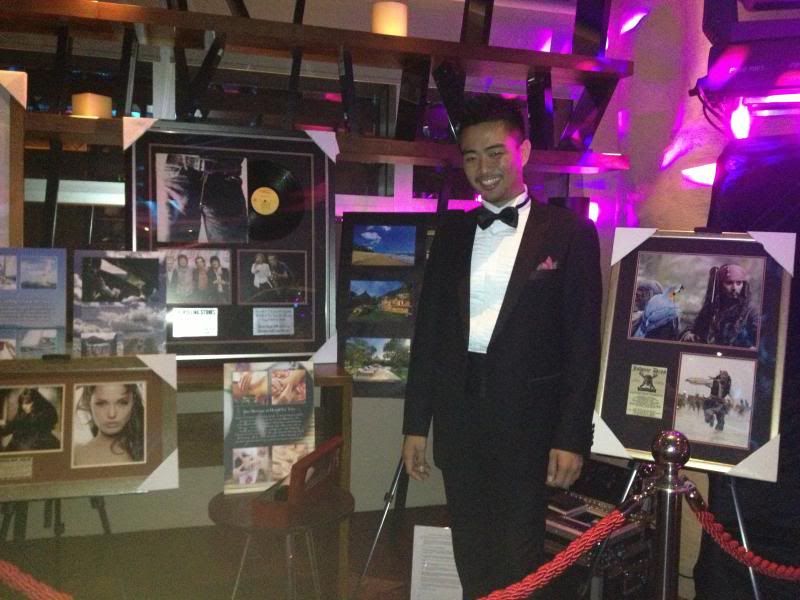 THURSDAY
GLOBAL PARTY
AS MC AND AUCTION MASTER OF AN EVENT WITH PHANTOM VIPs:
ANGELINA JOLIE. JOHNNY DEPP. THE ROLLING STONES. MAO. WARHOL.
WHAT THE HELL HAPPENED?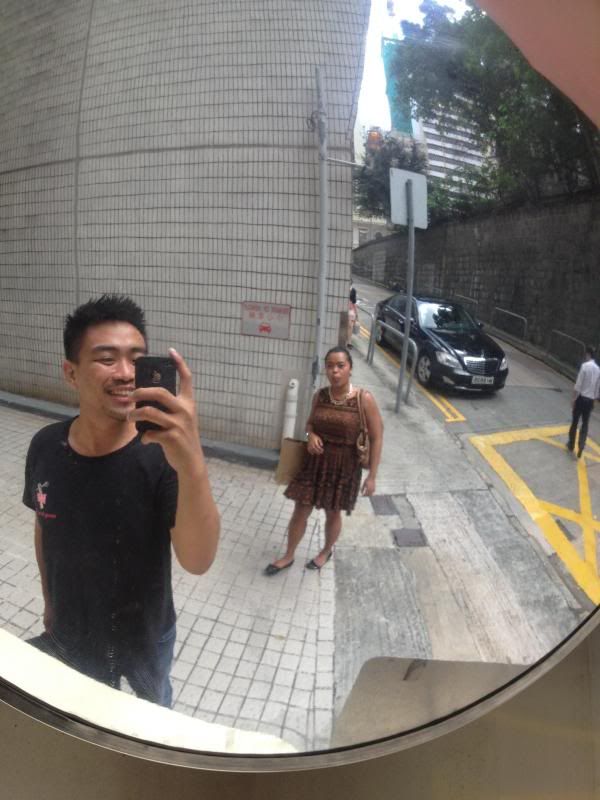 FRIDAY
POUNDING PAVEMENT
SEEKING INSPIRATION FOR HK1K WITH CHARMAINE
SATURDAY 1
WERQ OUT.
ON THE WAY TO SUN YAT SEN PARK TO MEET MY FABULOUS PERSONAL TRAINER, BRIDGE.
SATURDAY 2
STEPHEN SONDHEIM'S FOLLIES
STAGED BY THE HK SINGERS AT THE SHEUNG WAN CIVIC CENTRE
SUNDAY
SUPERMAN
GAY OF HYPERACTIVE ENERGY MEETS THE MAN OF STEEL
Monday
EAT YOUR WORDS featured five of Hong Kong's top food critics paired with five of the city's most celebrated chefs. One hundred and thirty hungry diners crowded The Salted Pig, eager to witness a culinary bloodbath.
In the end, the dessert course by Chef Gregoire Michaud and The Dim Sum Diaries' Ale Wilkinson won the most votes.
Hyperactive co-organized, MC'd and auctioned items off to raise a total of HK$132,000 in aid of Foodlink.
Tuesday
Rye walked into my door with a surprise:
My very own copy of the rights to stage
The Maids
in Hong Kong. For years, Rye has been dreaming about staging this play as a vanity project for
La Chiquitta
and
Fabiola
.
It's finally coming true this November.
Wednesday
1.
Era Ora Press Preview at Boujis. Met the lovely designer, Euny L., who had just wrapped up a shoot in Ibiza. It showed. Her skin glowed a light, golden caramel. I was clearly dying with envy, and so, to make me feel better, Euny gave me a pink pocket square.
I squinted at her alienesque visage, wracking my memory bank for a clue as to where I've seen her before. I finally ventured: "Were you a former Miss Singapore?"
She threw her head back. A throaty laughter roared 'round the walls of her slender neck,
2.
Met The Peninsula Hong Kong's Executive Pastry Chef Ludovic Douteau, to chat about HK Mag's 1,000th issue birthday cake.
The facts:
- red fondant
- HK skyline gold stencil
- miniature 'HK Hipsters' done with chocolate
- 1.5m base
- 8 layers high
- will have to completed on-site 1 hour before the event
Tour-de-force.
3.
We were only supposed to look at the teas. Swear!!
But if The Pen Boutique's Director of Marketing, Adrienne Tin, follows that through with an impromptu chocolate tasting, featuring little delights made by The Pen's own chocolatier, are you gonna say no?
Didn't think so.
4.
Curtain call on Hyperactive.
After 2.5 years, it was my final night as MC of Salon de Ning's monthly Open Mic Night. Big love to SdN Manager Eli Homawoo, songbird Felicia, and the band - Samson, Sty, Robert and Leo.
I honed my MC-ing chops at SdN, learning how to adjust to different audiences at lightning speed.
It has been an awesome ride.
Thank you.
Thursday
The Hong Kong leg of The Global Party was meant to have been as huge as the title suggested. I was asked to MC, and once again, there's an auction in the program.
These were big-ticket items, too, meant to raise hundreds of thousands of dollars for the Children's Cancer Foundation. Warhol's 'Mao.' Autographed and framed memorabilia from Angelina Jolie, Johnny Depp and The Rolling Stones. Entire weeks in Balinese luxury villas. Rides on one-of-a-kind Formula One racing cars.
And more.
By some freak 'accident' only about 20 people showed up to the event.
"Sorry for wasting your time," said Shore's Mark Cholewka. I couldn't even manage a reply, except a mumbled "Noworriesbyeseeyousoon." I was too stunned that a black-tie affair fell off people's radar.
Shit happens.
Friday
Charmaine and I grabbed lunch at Porto Fino to thank the owner, Felipe, for hosting The List Magazine's
GuestList
event the previous night. It was a success. I expressed my regrets that I wasn't present.
Charmaine and I then pound pavement to seek inspiration for HK1K at Shanghai Tang.
Saturday
1.
"Health is wealth," I chuckled drily, as I pushed and plodded through the short walk between my flat and Sun Yat Sen Park. This is where my personal trainer, Bridge, meets me thrice a week to whip me back in shape for Pink Season. I refused to be a fat cow for yet another year during the twinbill
Mr Gay HK
/
Floatilla
weekend.
Fit, not fat.
Fabulous, not forlorn.
2.
Caught up with my dear friends, Peter and Matthew, to watch the HK Singers' staging of Sondheim's
Follies.
The acoustics in the Sheung Wan Civic Centre are already problematic, to begin with. The sound mixing and the musical direction only served to exacerbate the problem.
I had my ears covered the entire first act. Unlistenable.
I felt for the actors, who had so much energy and enthusiasm and heart. Must be frustrating to have to fight to be heard.
Sunday
Saw
Man of Steel
in IFC with the gang.
"Well, well..." I mused, considering Henry Cavill's ridiculously muscular physique with great interest. "Is this the ideal I must now work towards?"
24 HOURS A DAY.
7 DAYS A WEEK.
1 HYPERACTIVE GAY BOY™.
#gethyperactive