"70 IS THE NEW 50!"

FOX NEWS' GERALDO RIVERA // TWITTER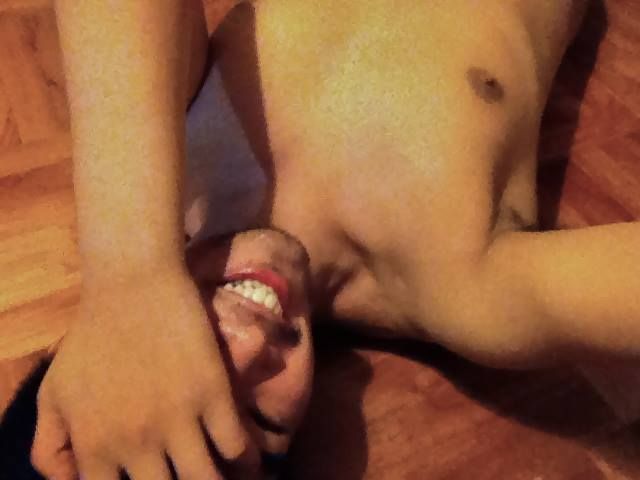 *GIGGLZ*
'
THE HYPERACTIVE GAY BOY™ // FACEBOOK
Erica, wife of FOX News' Geraldo Rivera, reacts after seeing her husband's shirtless selfie on Twitter: "This is exactly the kind of thing that happens when I fall asleep first. Thank god we have towels in the bathroom. But I'm proud my husband looks so hot!"
Jackée Harry tweets, "Dear, Geraldo: STOP! Best, Jackée."
Andy Cohen retweets the message later to the news veteran.
Chrissy Teigen comments, "I opened up Geraldo's photo and my neighbor now thinks I have some old man fetish. Thanks!"
Lena Dunham adds her two cents, saying "The oppositional teen in me wants to be like 'Leave Geraldo alone!' But I can't deal with his penis bones."
Rivera finally removes the pic later, but tweets about it: "Note to self: no tweeting after 1am."
Rivera is scary (that face), but his body's great - for any age. Plus points for madd swag, even though we doubt that 70 is, indeed, the new 50. What's the point counting after 50? Might as well start counting backwards! I think 30 is the new 17 - based on my experience, at least. But seeing that nobody cares about being 30 anymore, either, it might as well be the new 70. Are you following this??
I first took a selfie on the floor to share on Facebook how fucking beat up I was after my first
training session
with
Bridge
.
But while I was reviewing the pics, I realized that Meryl Streep spoke the truth: "Things look different, lying down!"
Yeah...
I kinda looked...
nicer
on the floor... Skinnier, more defined. Gravity seems to zap cellulite, ectopic fat deposits and adipose tissue. It was miraculous.
I fucking loved it.
I started taking pics of myself on floor daily, doing random things: Skyping, eating grapes, generally just rubbing dust and dirt onto myself like they were the finest of spa creams.
My friend, Nikka, whom I haven't seen in a long time, posted a comment: "So Bambi, Kristine, Christopher John and I had dinner the other night. We were wondering if you have any furniture, since you're always on the floor. Hahaha."
My sister, Teri, messaged that my Dad was getting disturbed with the suggestion of nudity. My suspicion is, daddy might have made a comment offhand, but it's really my sister who's getting kinda disturbed. Hello! As if we didn't share a room for years!
Formal portraits are so last millennium! From
Nick Jonas
to
Hillary and Chelsea Clinton
to Hyperactive, it's all about selfies now.
Why?
A selfie is the ultimate personal brand collateral on social media.
A selfie is an image of ourselves, shared, to show the socially networked world how we'd like to be seen and how we'd like to be interacted with.
What do
you
wanna say about your selfie?