I hate big heads that insist on blocking my lense, especially if the aforementioned heads belong to professional photographers who really should be more understanding. I'm not a pro. I don't even have a tripod. Besides, I'm a total newbie at covering beauty pageants, so I was easily outclassed by photogs whose brashness was directly proportional to the size of their photographic equipment.
Hey, fellas! How about you let me take a few good photos from time to time? Work with me here. May I please cut your head off and, um, discard it?
Anyhow, the Parade of Nations was phat (pretty, hot and tempting - now, don't ask again). It was like the
Village People
, but better. This was CAMP. YES, ALL CAPS.
This round belonged to Team Asia, hands down. Asian culture is an explosion of colour, to begin with, plus we had hometown advantage. We had to travel a shorter distance, so of course we brought larger suitcases, with greater ease. In fact we brought
everything
. I'm sure the kitchen sink was included in the Philippines' "beast of burden" costume, which was eventually scored best by the judges. Homeboy brought it, replete with a breathtaking 1-minute choreography, in which he transformed from human to beast to human again.
Brava, Filipinas!
Hong Kong rocked his "Baby Gaga" skyscraper costume, and Momma was proud. Bravissima. Macau was super sexy in his bird/warrior get-up, Malaysia was fierce in his feathered tribal wear, and India pimped the bling with his outfit. Holla!
Elsewhere, I was delighted with Australia, who brought his entire barbie with him and fashioned an apron out of the Aussie flag. Corks dangled from his hat, and he wore Aussie lifeguard bathers. Barbecue lifestyle, check. Wine lifestyle, check. Beach lifestyle, check. It was a whole lot of look, and he pulled it off. It was so hot, smoke was coming out of the barbie. Make mine "well done."
Canada looked hot as a sexed-up hockey player. If this is what all Canucks look like, take me there now. Curacao looked like Carmen Miranda, raised to the 10th power. His mantra obviously is "Go big or go home," and it worked. Fab. Finland's "Tom of Finland" costume was cheeky fun, South Africa's rainbow vuvuzela explosion was carnivalesque, and USA's take on a "Gay Uncle Sam" was gold. Trust gay boys to bring on the camp.
OK, so I used my telephoto lense to take a peek at one of the judges' scoresheet, and I'm guessing that Hong Kong lost by very little since he got top marks, along with the Philippines. Well done, boys!
The Barong Tagalog round came up next, although to be honest, there already was plenty of Filipino culture within the show. The MGW Grand Finale didn't need any more "fillers" for a show that would eventually reach an epic 4 hours. Four hours! That's a Manila - Hong Kong - Manila return fligh!
Coming up:
SWIMSUIT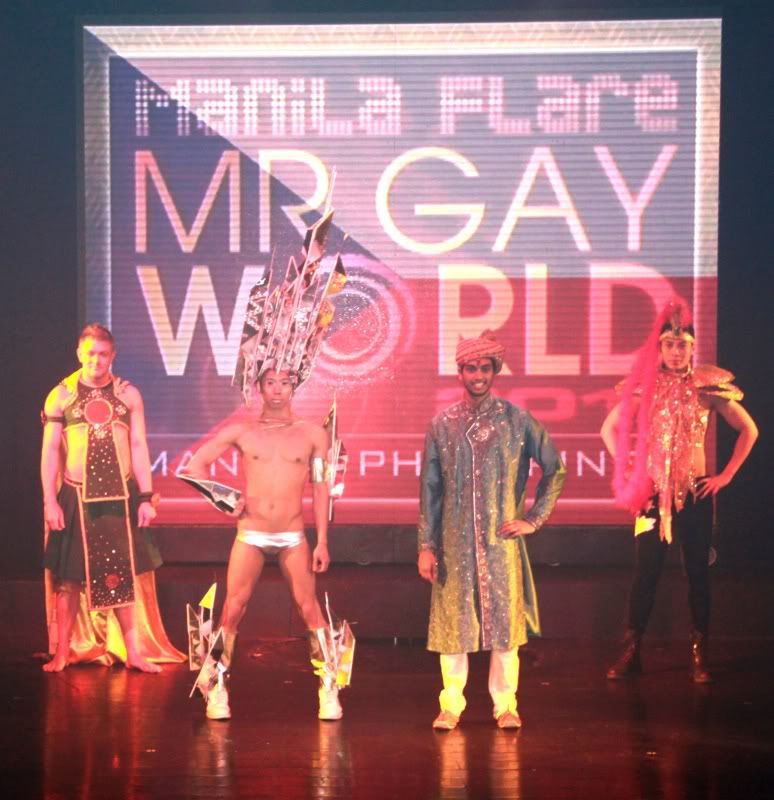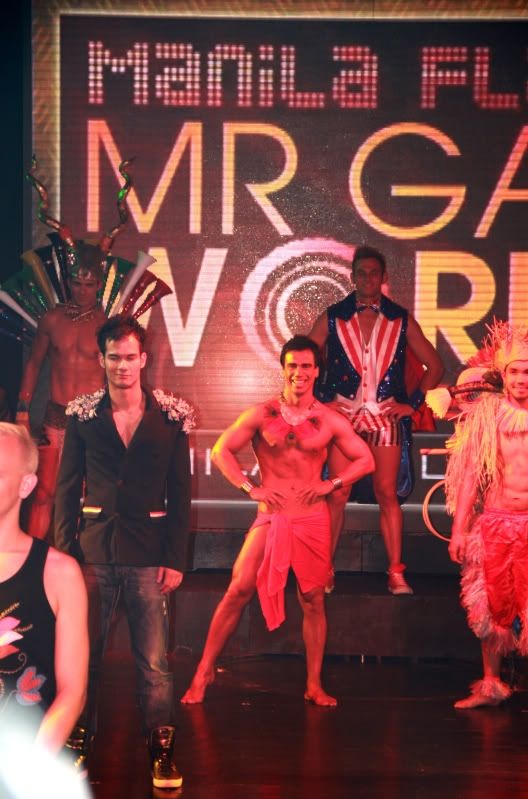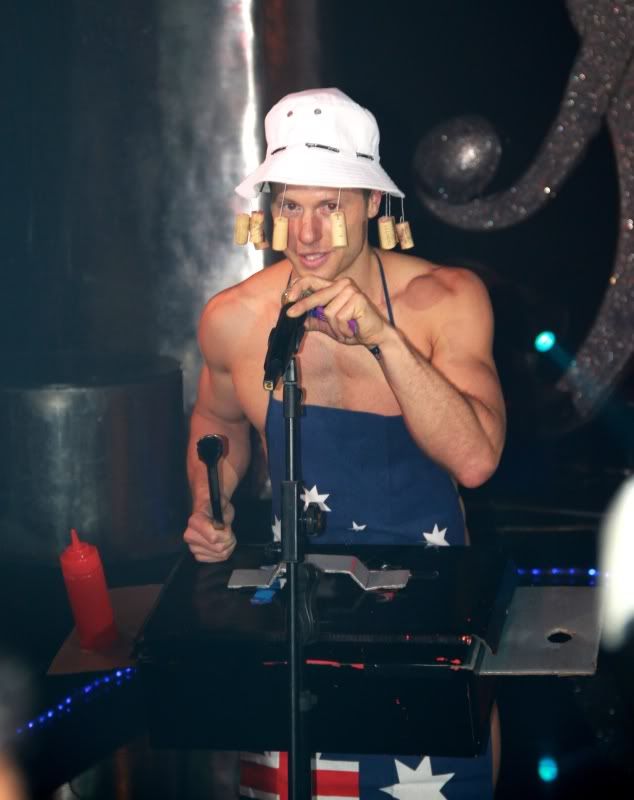 Australia
Brazil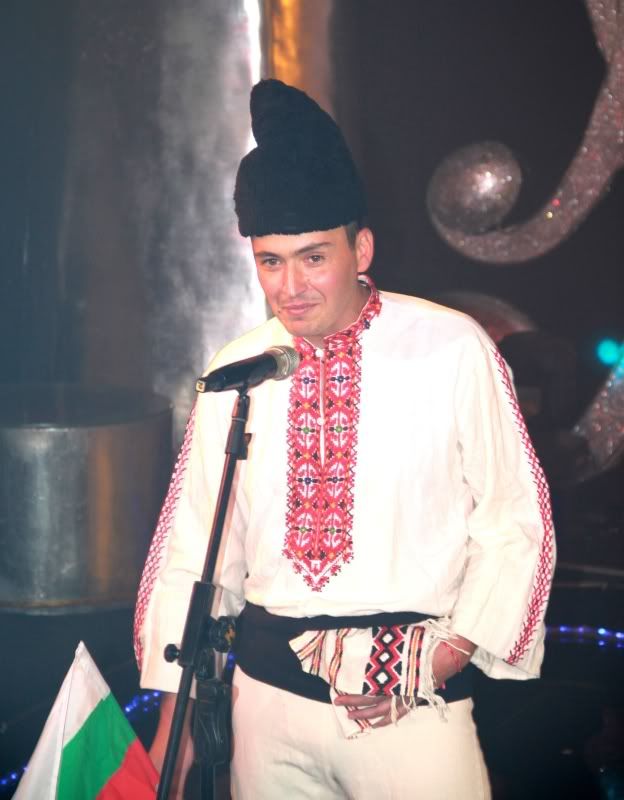 Bulgaria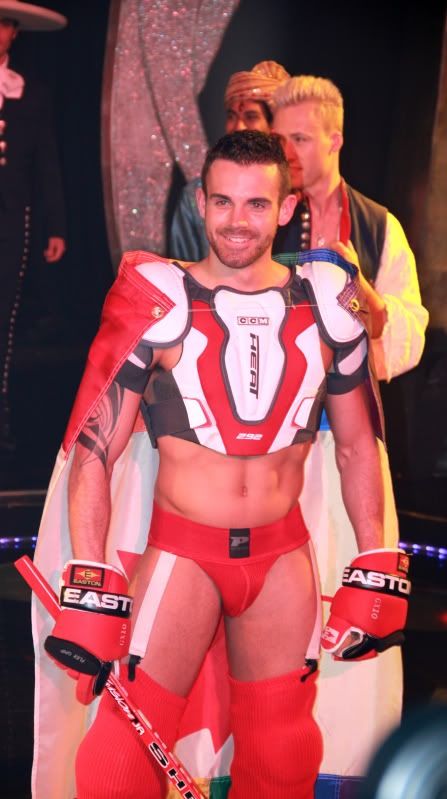 Canada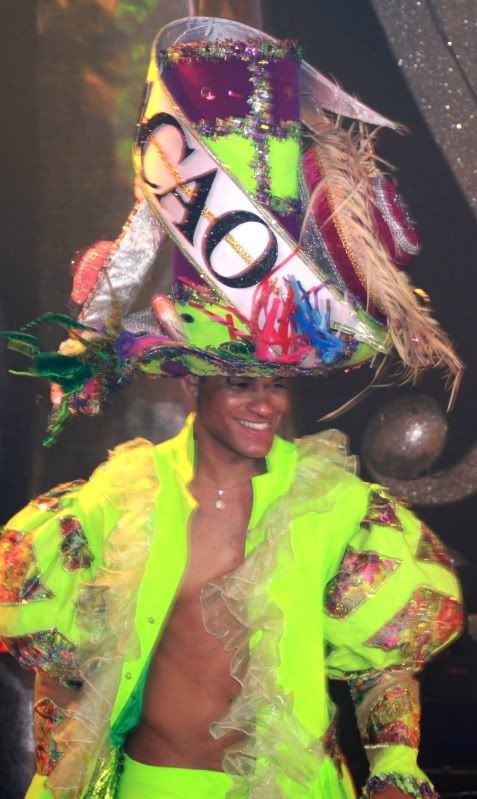 Curacao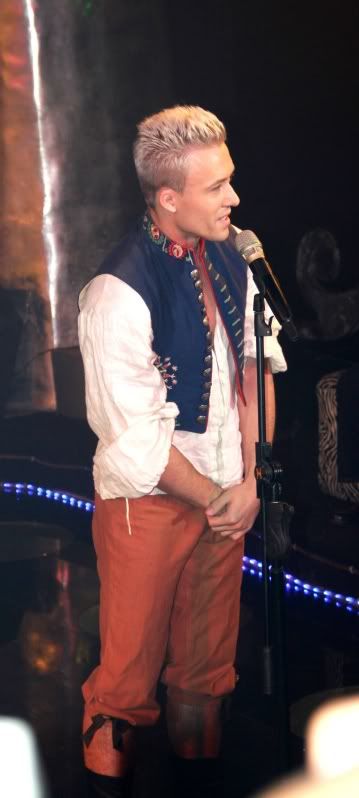 Czech Republic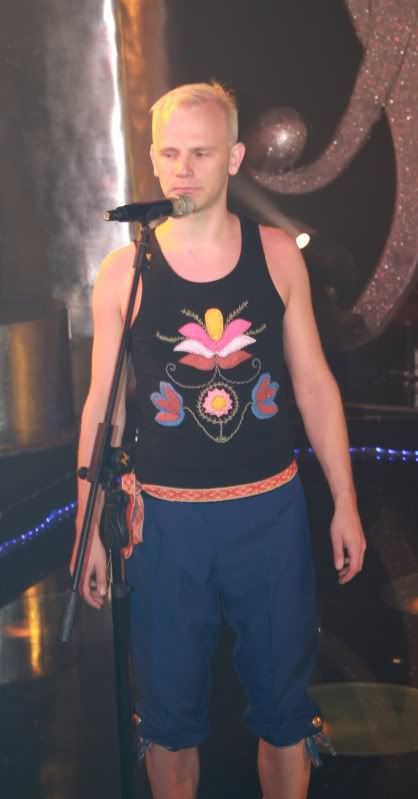 Estonia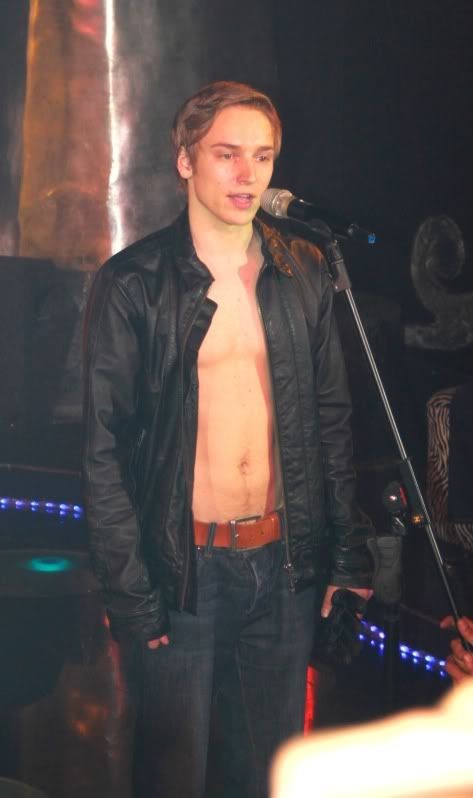 Finland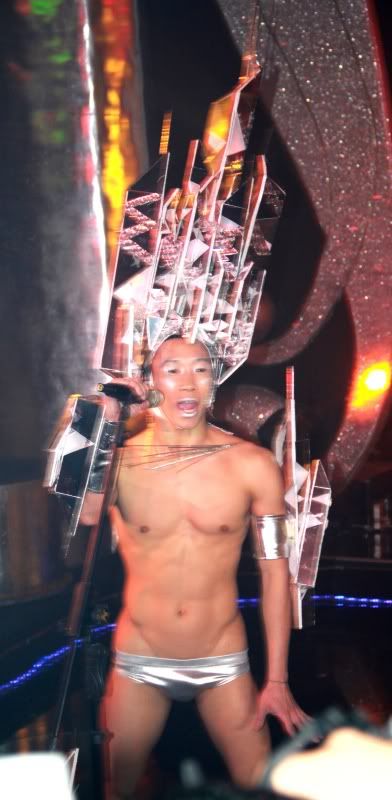 Hong Kong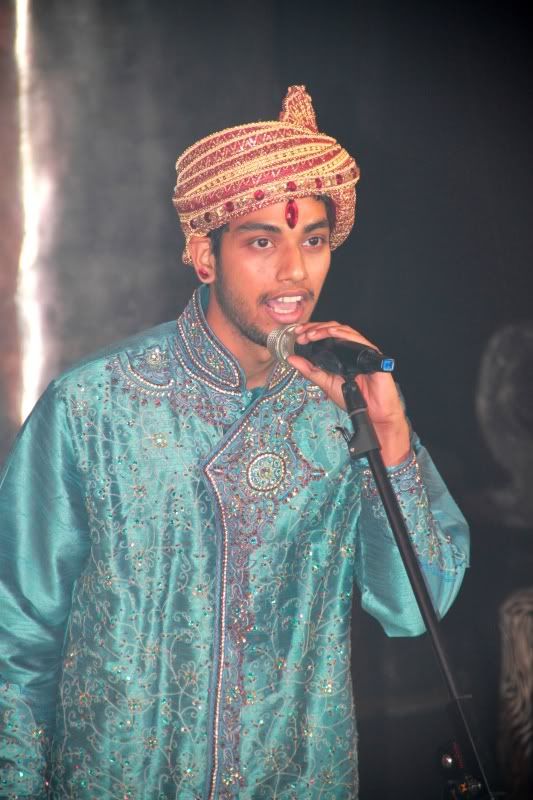 India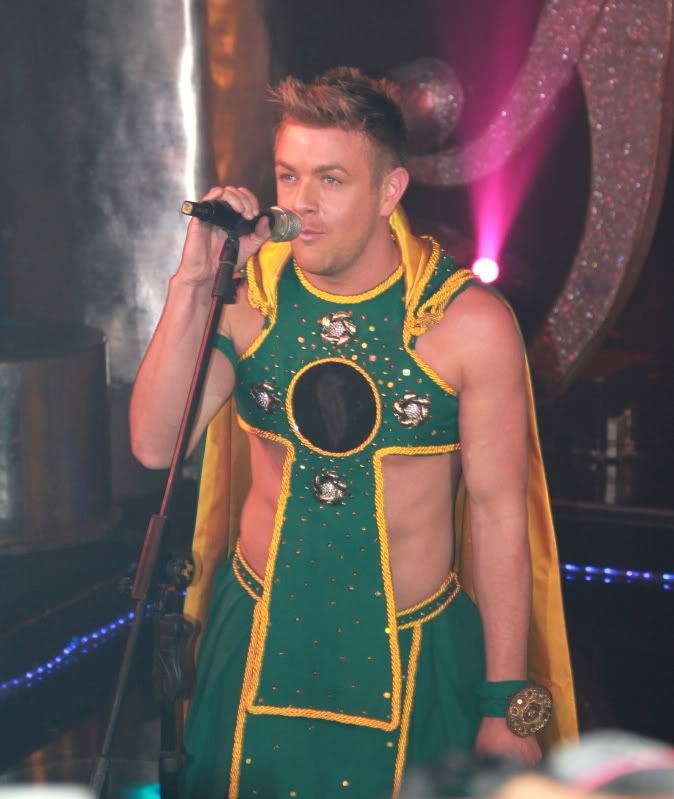 Ireland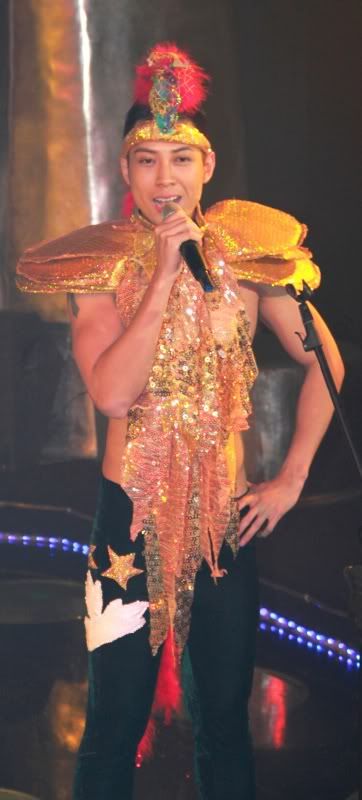 Macau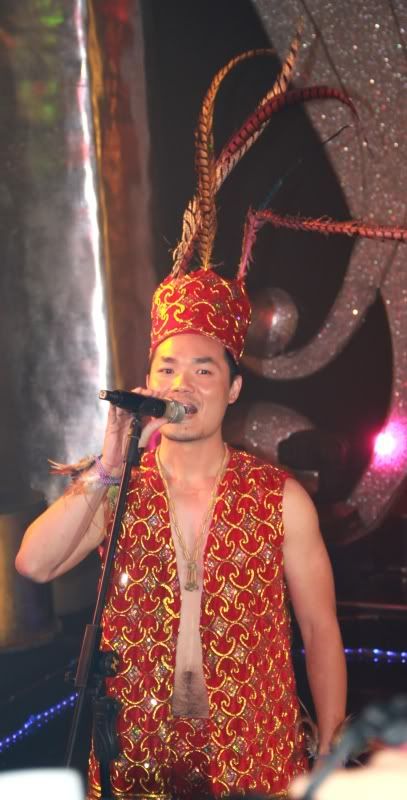 Malaysia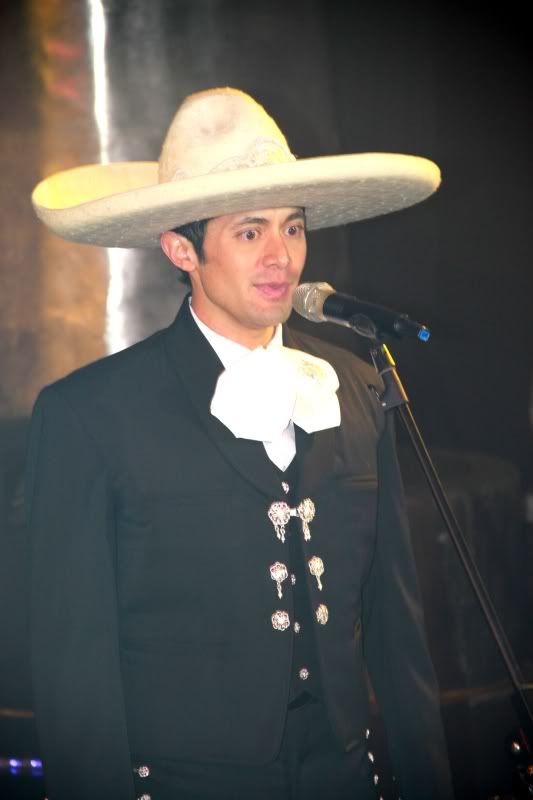 Mexico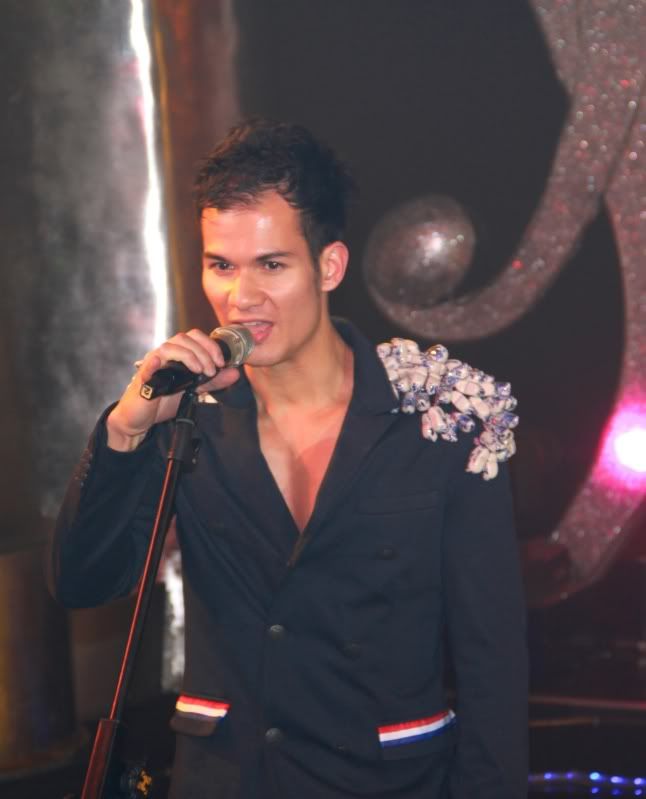 Netherlands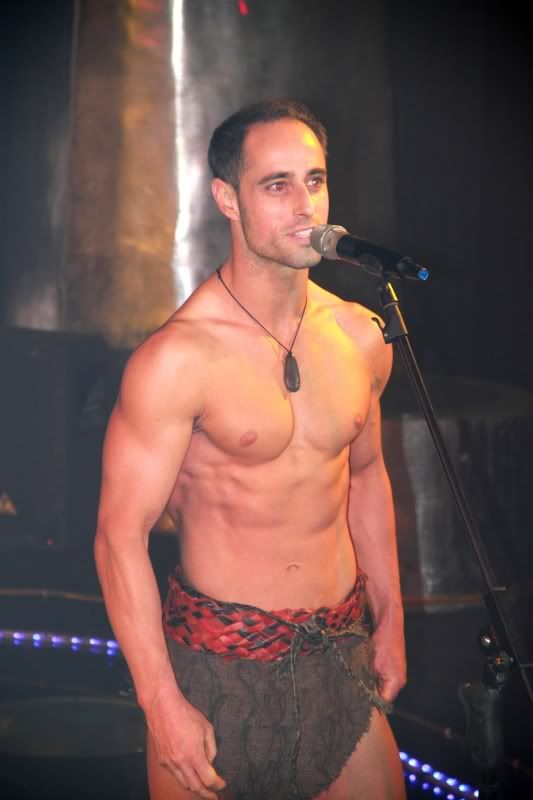 New Zealand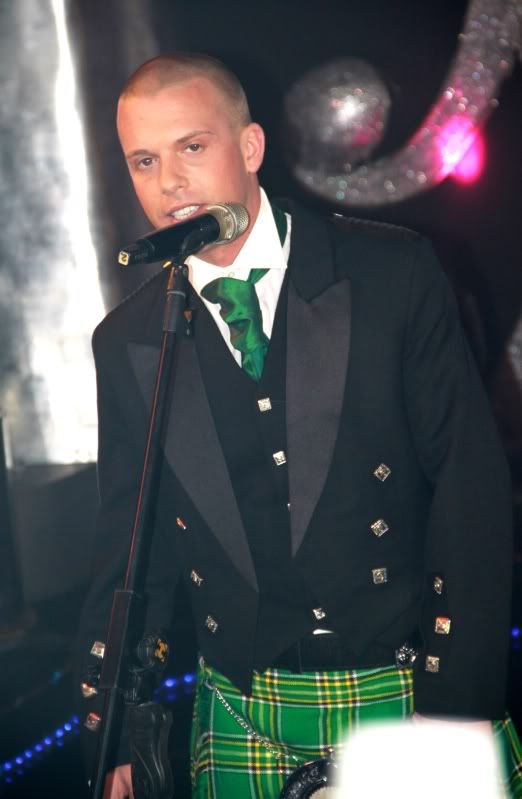 Northern Ireland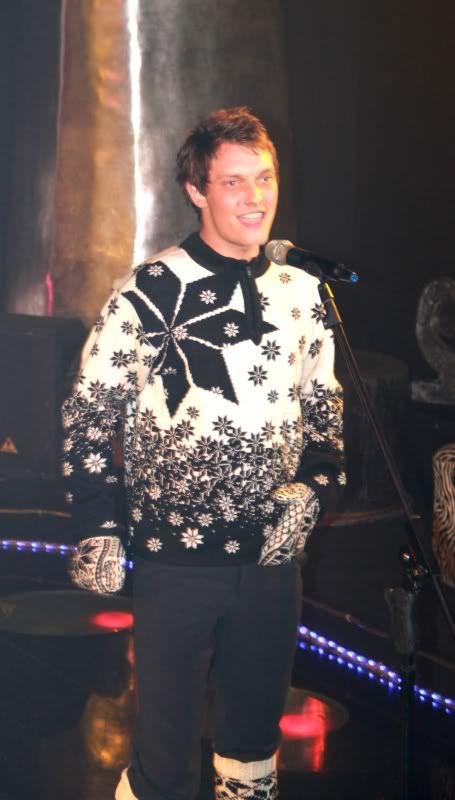 Norway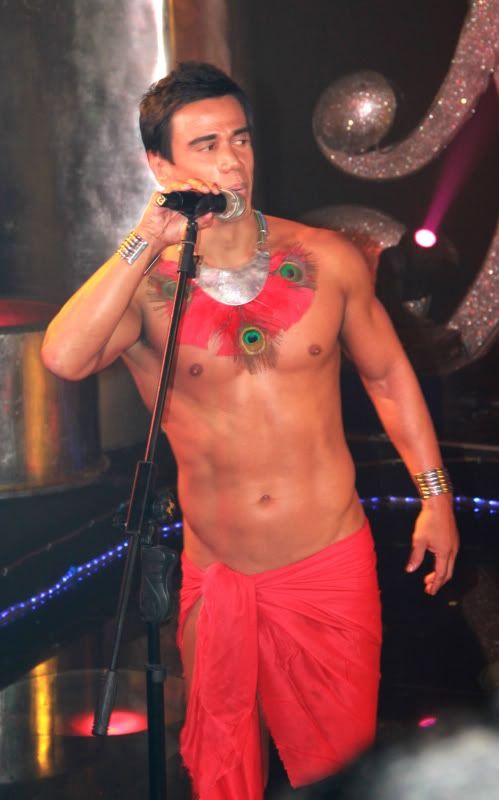 Peru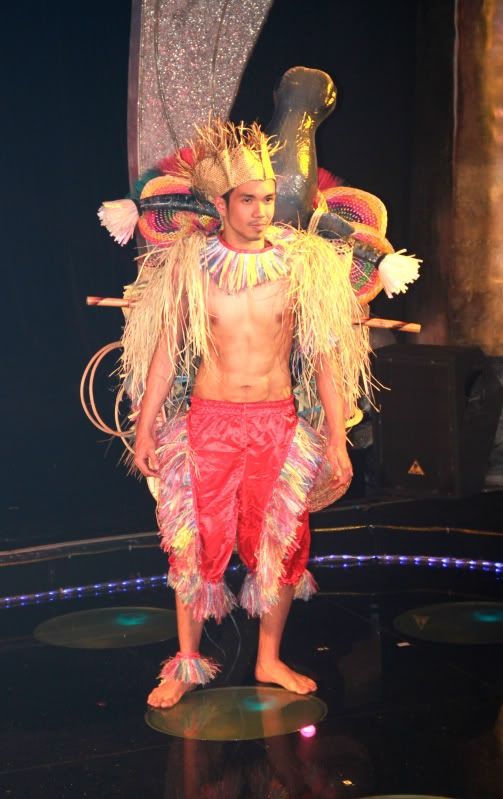 Philippines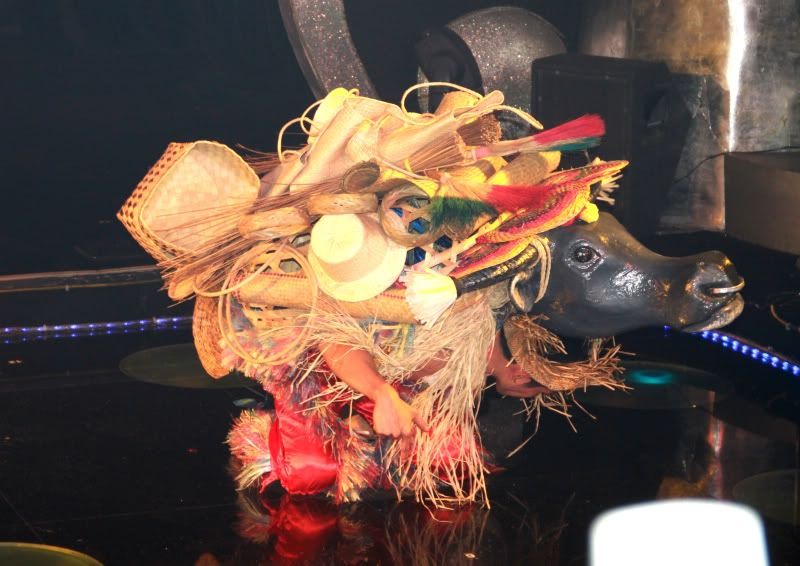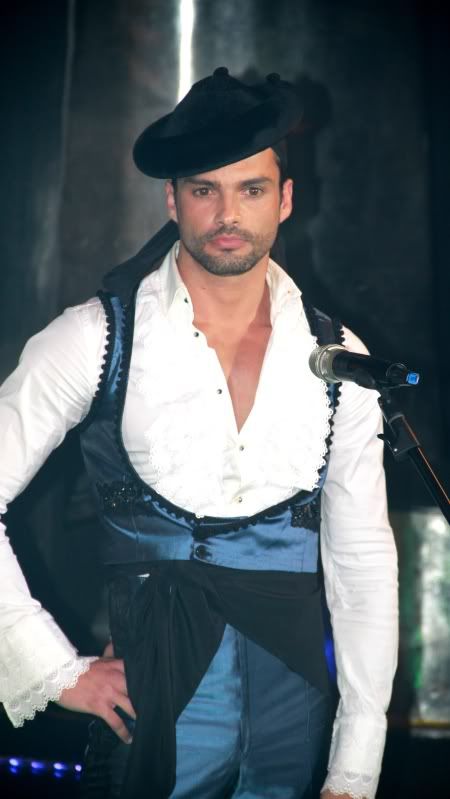 Spain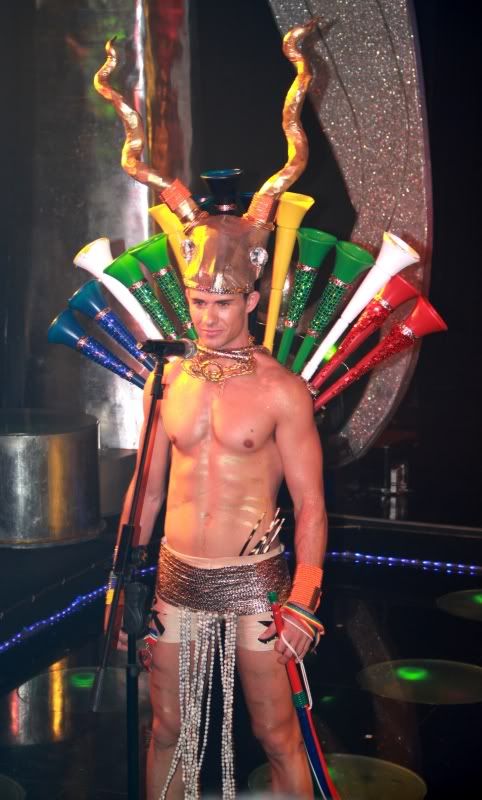 South Africa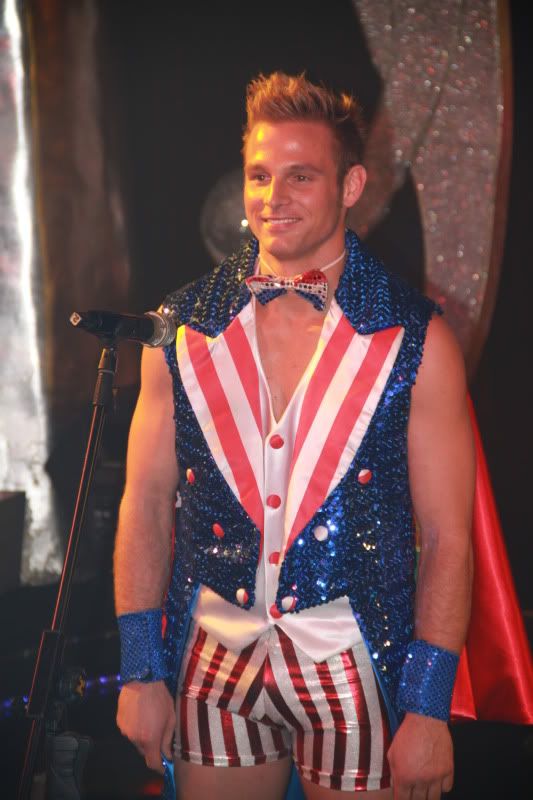 USA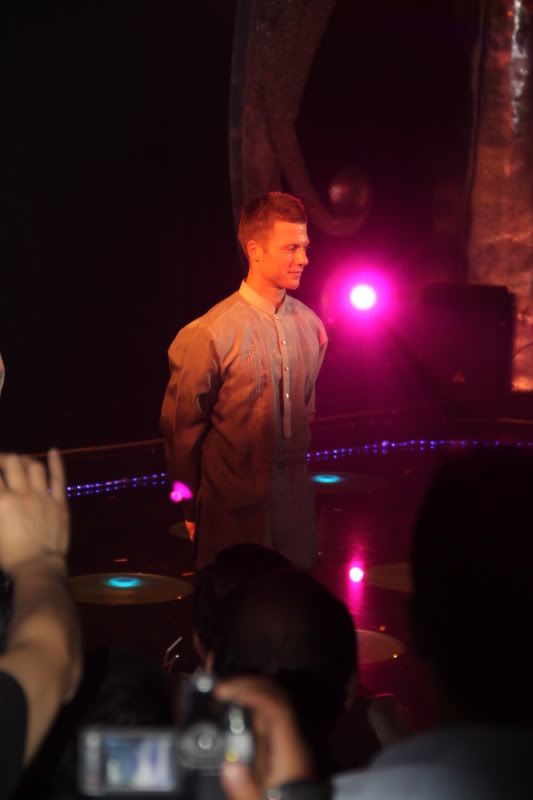 Australia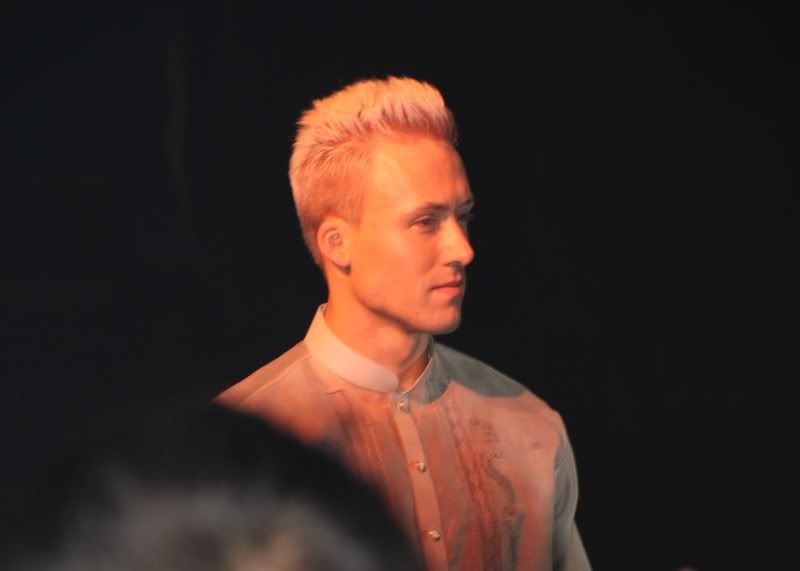 Czech Republic
Clockwise from foreground: Hong Kong, Malaysia, Peru, Netherlands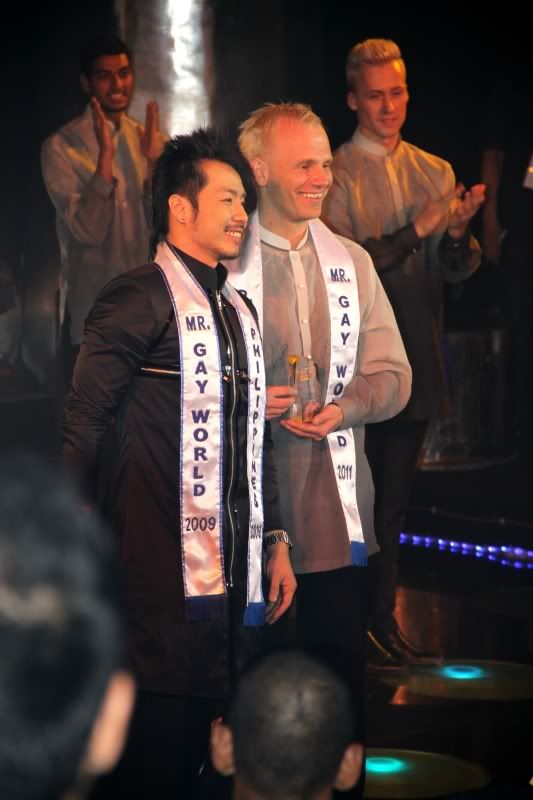 Estonia wins Mr Congeniality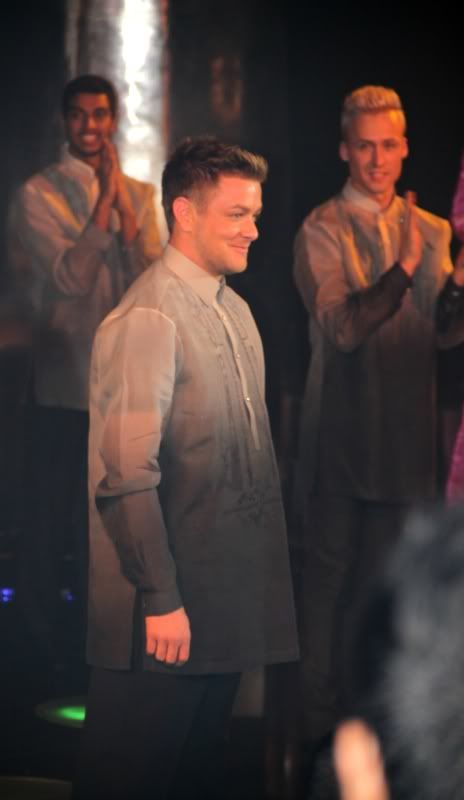 Ireland wins the "Pinoy Challenge" (Sports) Award