Menswear is such a snoozer. It's all the same; nothing ever changes. That's why I couldn't fault my friend, Richard, for complaining that the "gurls" are "distracting." It's true - how can a candidate wearing a suit compete with 20 drag queens who are each wearing a 1.5-foot tall candelabra headdress? The answer is: "Impossible."
The "Best in Formal Wear" award should have been given to one of the drag queens for sheer stage presence. But common sense prevailed and Australia won this round yet again. At that point, I was convinced that the Aussie will win the whole thing. The judges clearly looked on him with favour, and rightfully so. The boy is a perfect specimen of humanity.
Heihei wore the same iridescent purple suit in which he won Mr. Gay Hong Kong. Up to the very last moment, we were undecided between the old purple suit or his new custom-made pink suit. Good taste won over stage-whoring. After all, the Formal Wear round is meant to gauge poise, presence and pulchritude. This is
Mr. Gay World,
not Mr.
Legally Blonde
.
The Hong Kong delegation was trashed after almost four hours into the proceedings. I should have reminded Team Hong Kong to behave;
at least
keep up appearances. But I thought, shit, let's party. Why should we be sober. We're surrounded by lights, drag queens and pretty boys. We were either in a dream or in a hallucination. We simply kept drinking in the hope that the the dream - or the hallucination - will continue to distract us from an inevitable return to our manic, workaholic Hong Kong lives. Manila rocks.
No wonder Filipinos are always happy. Whenever something is not quite right - like, why the hell is menswear so boring? - Filipinos just put on a show. Bring out the drag queens! Let's have a fiesta! Entertainment solves everything. Didn't we learn that, like, millions of years ago from the Romans?
Coming Up:
THE TOP 10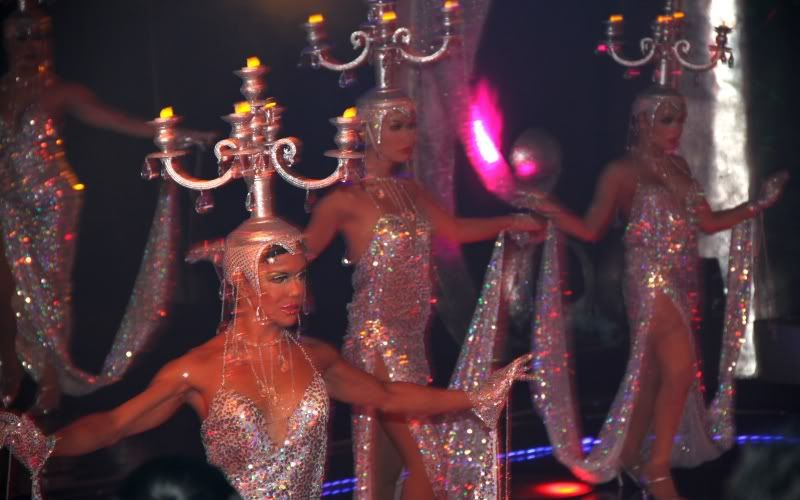 It's like "Beauty & the Beast," but better.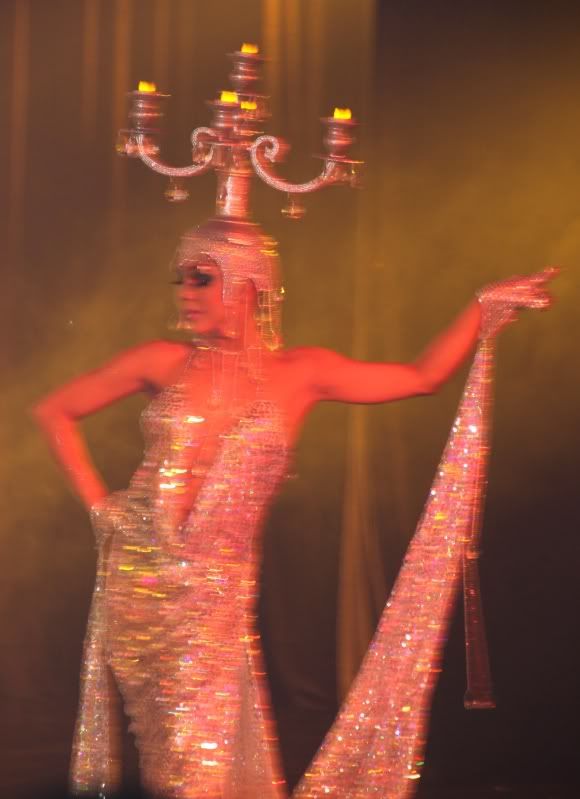 Shoulder, elbow, arm, hips. WERQ.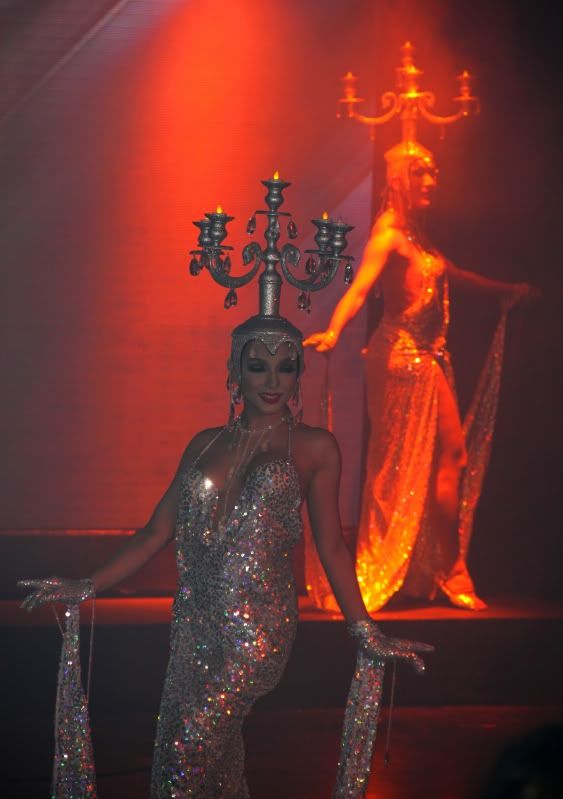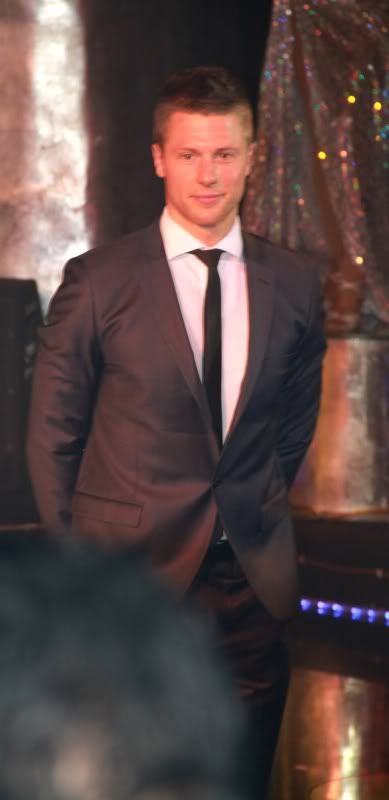 Australia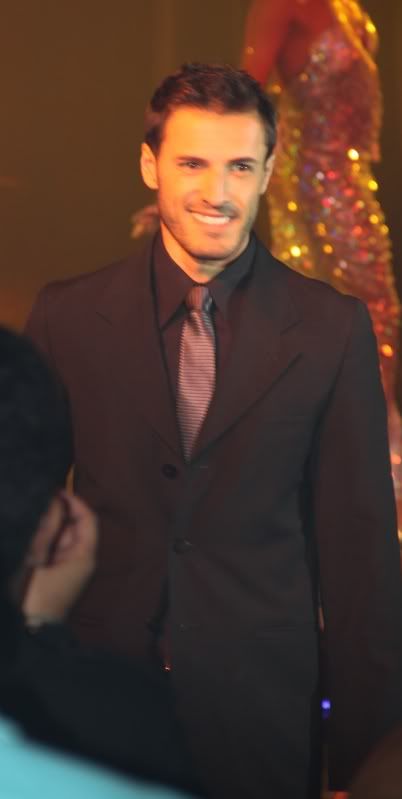 Brazil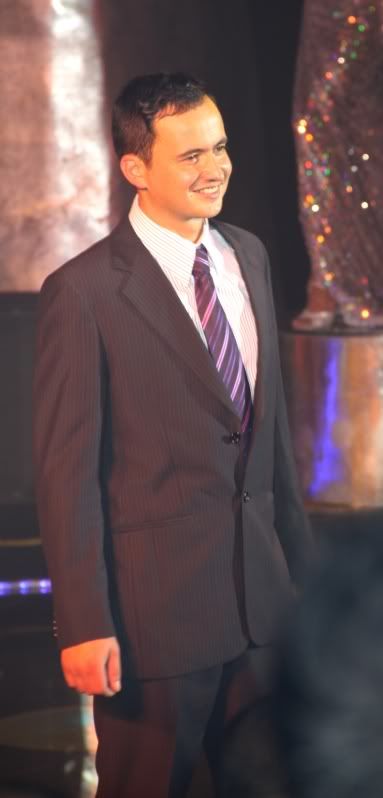 Bulgaria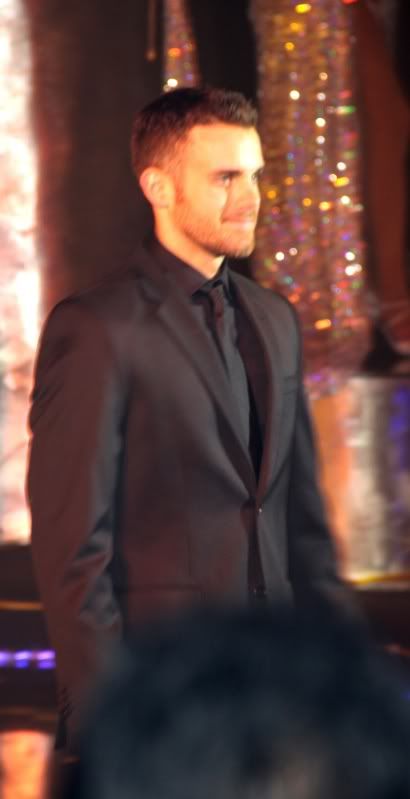 Canada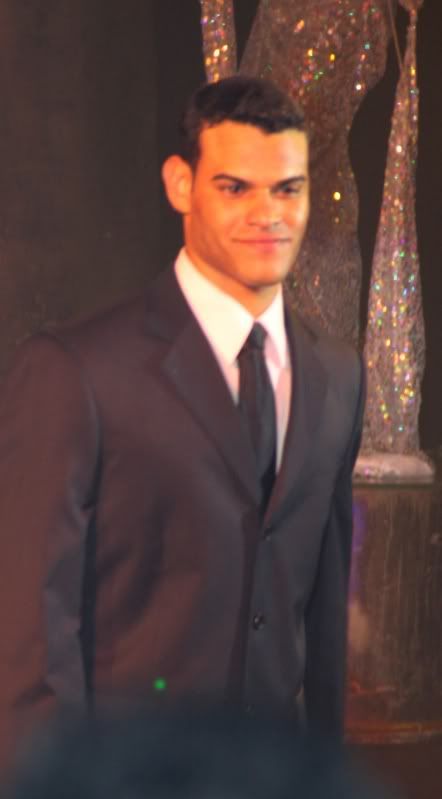 Curacao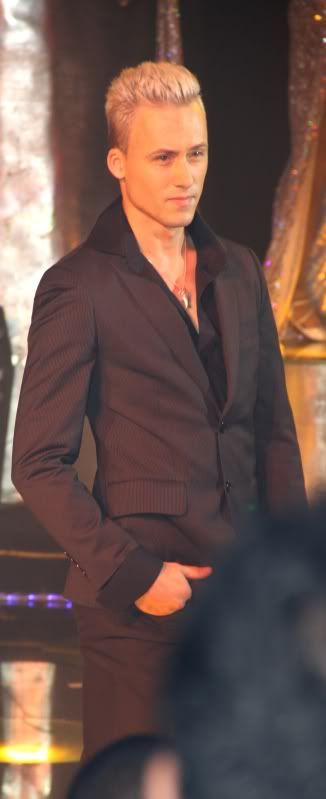 Czech Republic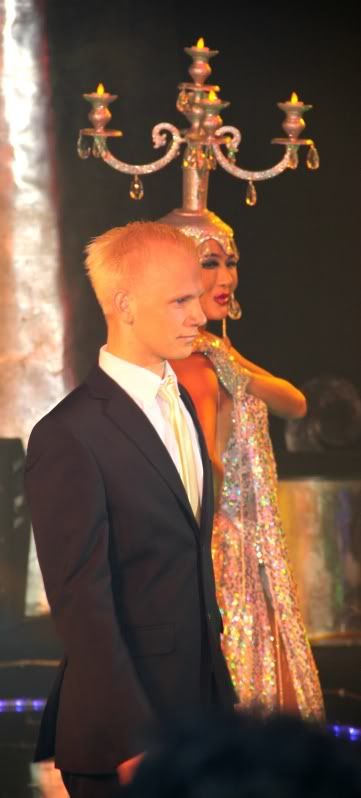 Estonia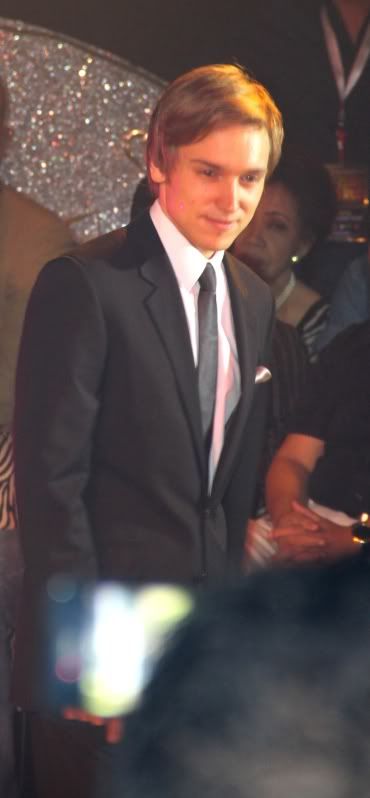 Finland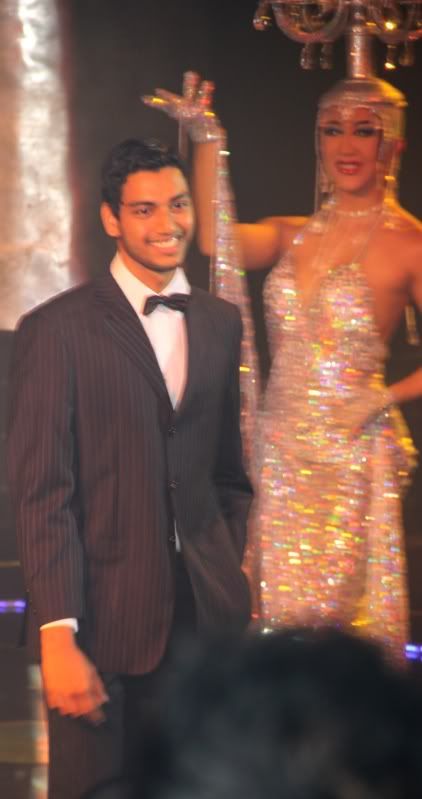 India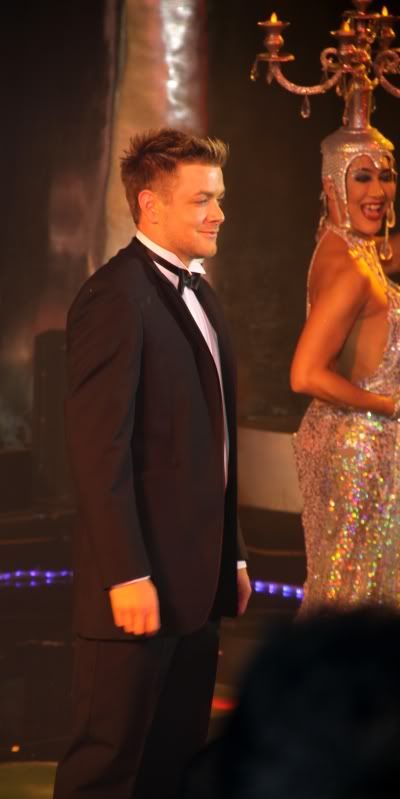 Ireland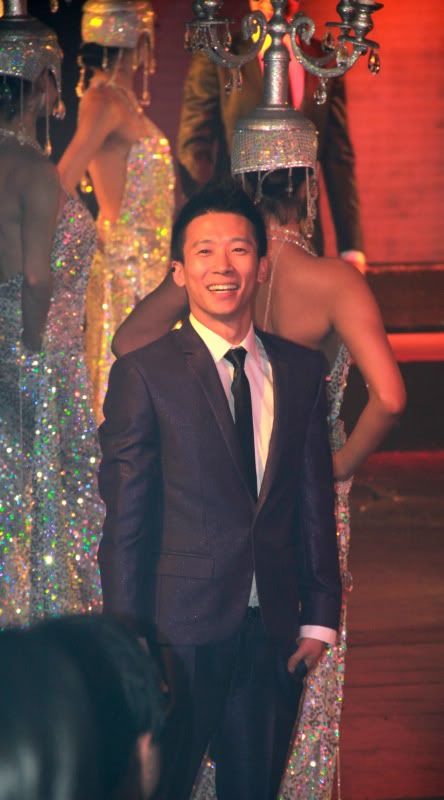 Hong Kong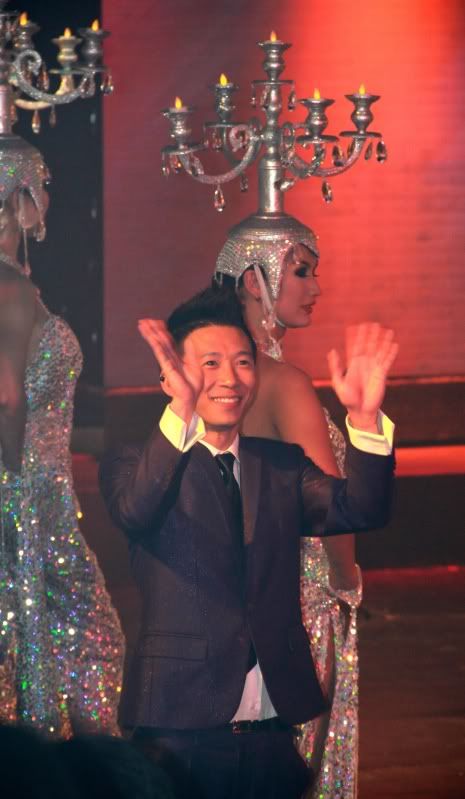 A very happy Mr. Gay Hong Kong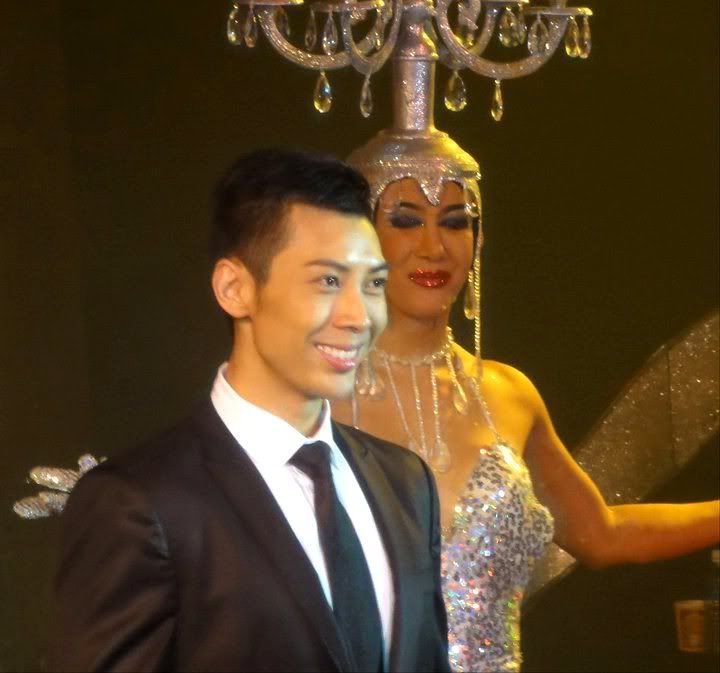 Macau (again, shamelessly ripped from Richard Frost's album)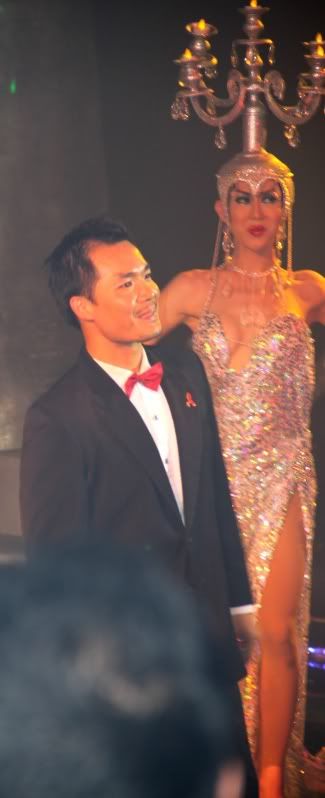 Malaysia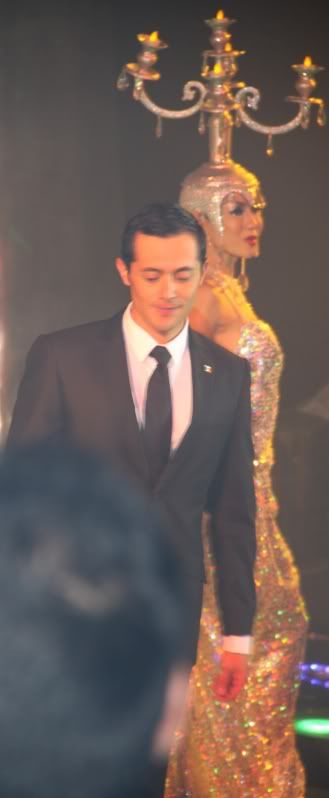 Mexico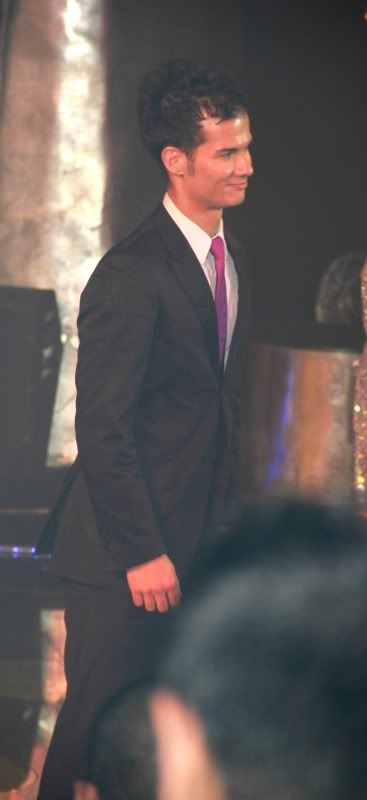 Netherlands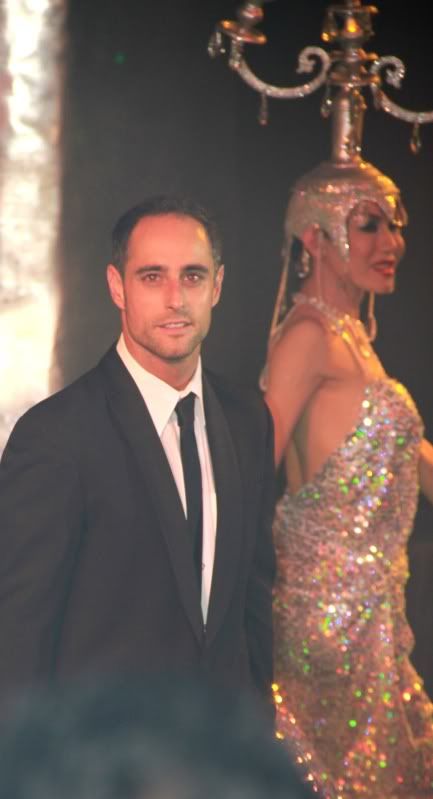 New Zealand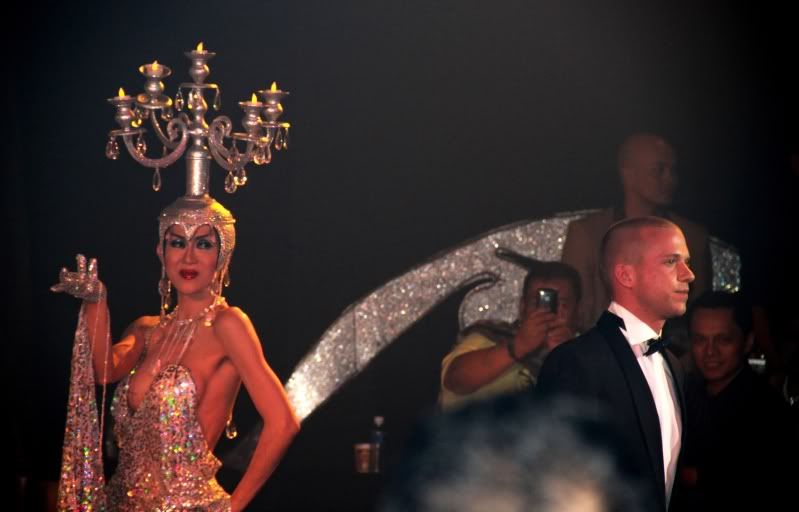 Northern Ireland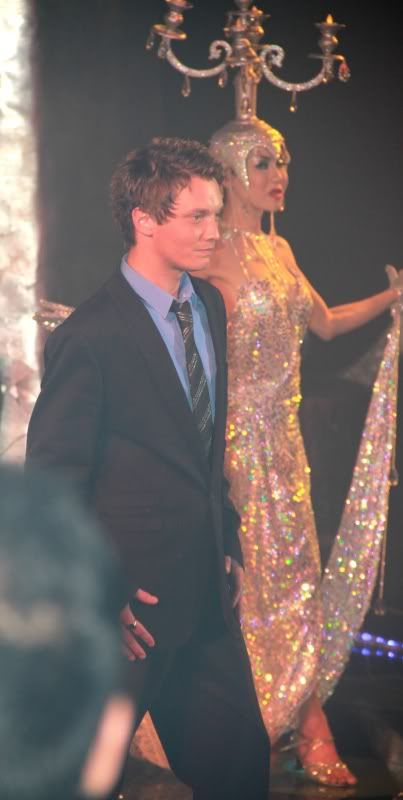 Norway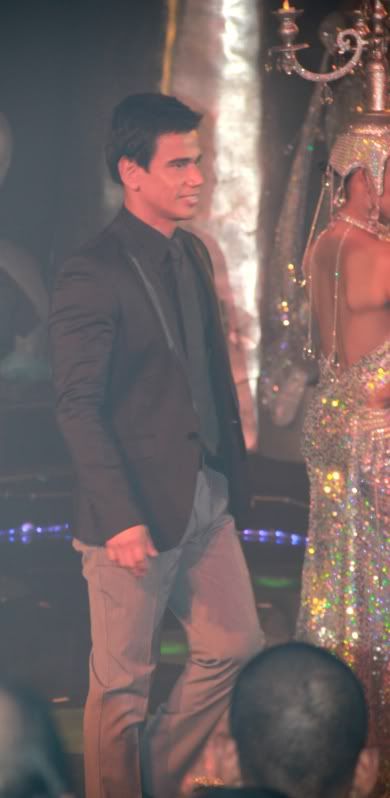 Peru
Philippines

Spain

South Africa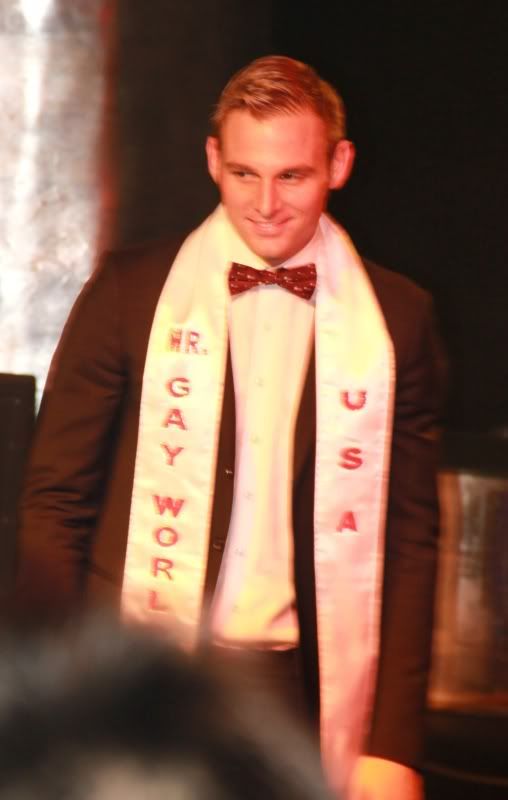 USA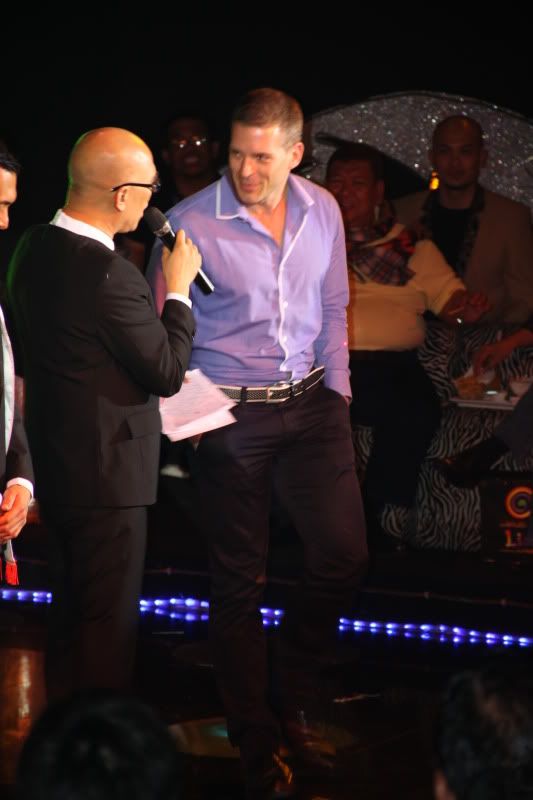 Carlos Melia, in blue, is Mr Gay World's dishy Director for South America.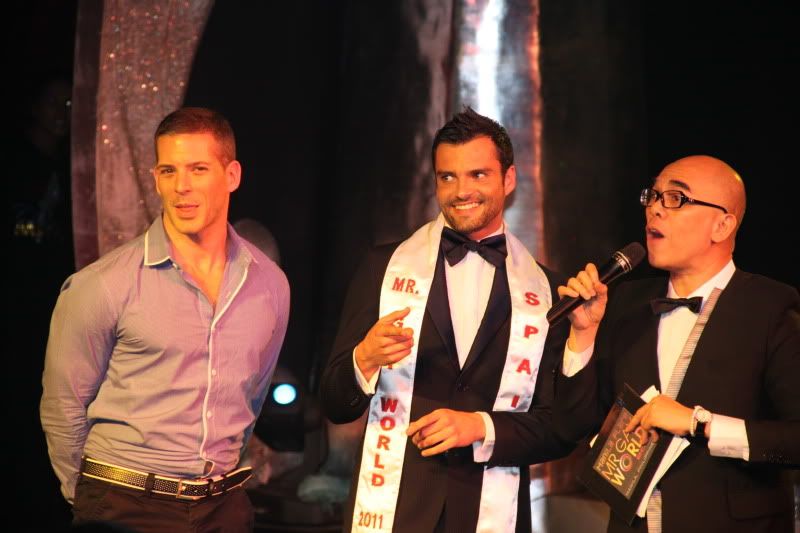 Carlos helps with translation during the Q&A round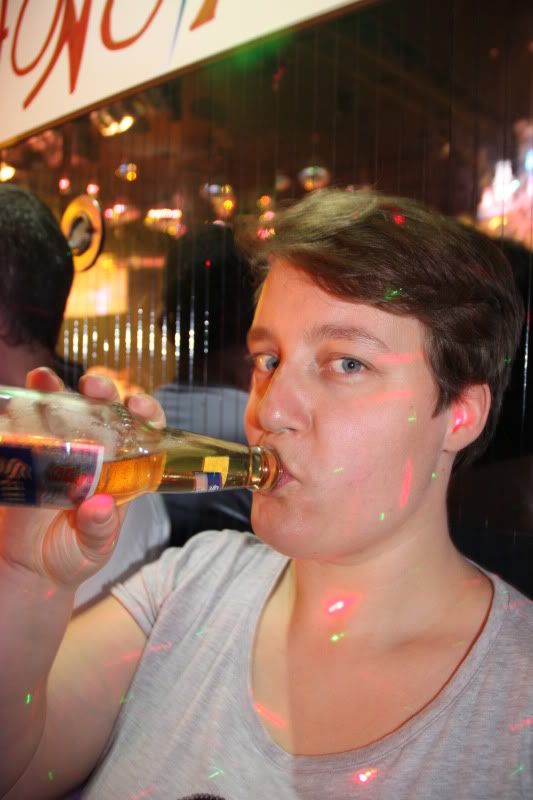 There's always beer.