Hello, Friends!
Please give a warm welcome to AMHGB's contributing paparazzo, "Tom." Yup, as in the "peeping" kind.
Today, at Cheung Sha Beach, Tom certainly put his telephoto lense to good use. There was this exquisitely formed young man who, for one reason or another, can't stop posing. Perhaps he's simply physically aware, which is wonderful. Perhaps he is "working," which is also wonderful. Either way, it werqs. We enjoyed the young man's little show, and our Peeping Tom ensured that plenty of images were captured for posterity.
Are you ready?
Big round of applause, and let's begin!
With Affection,
James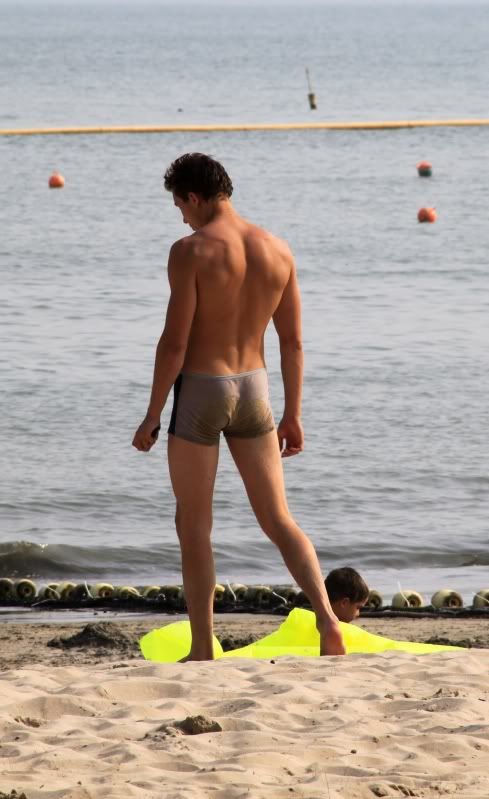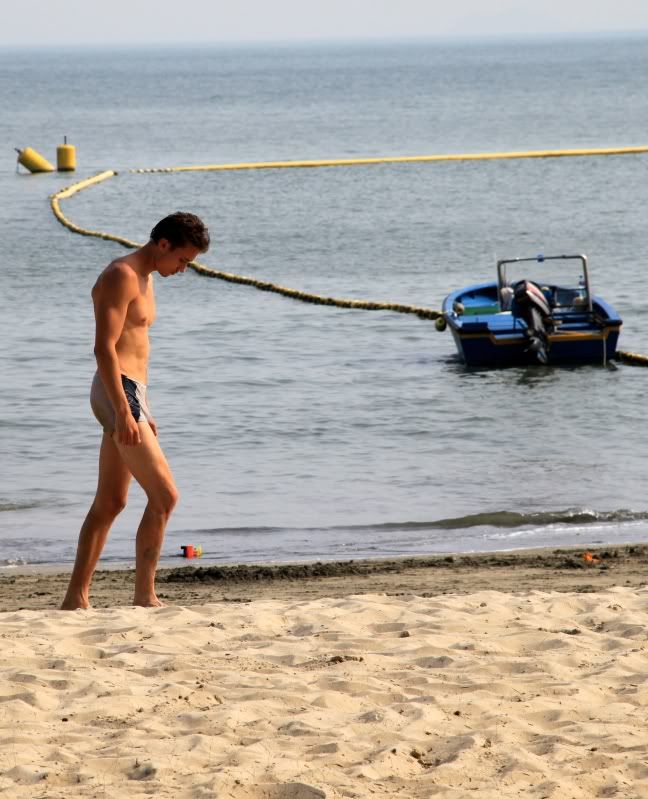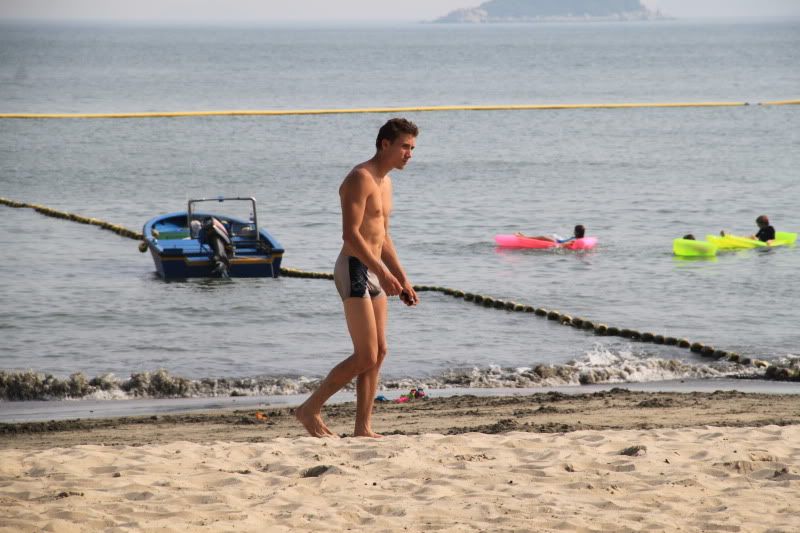 Tom, give us a close-up...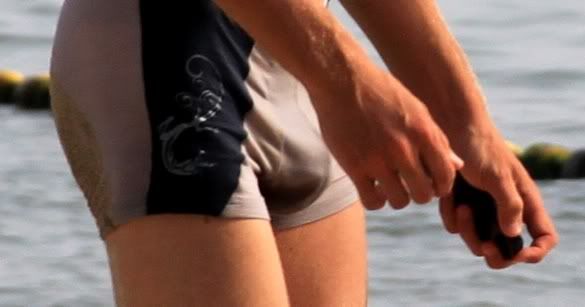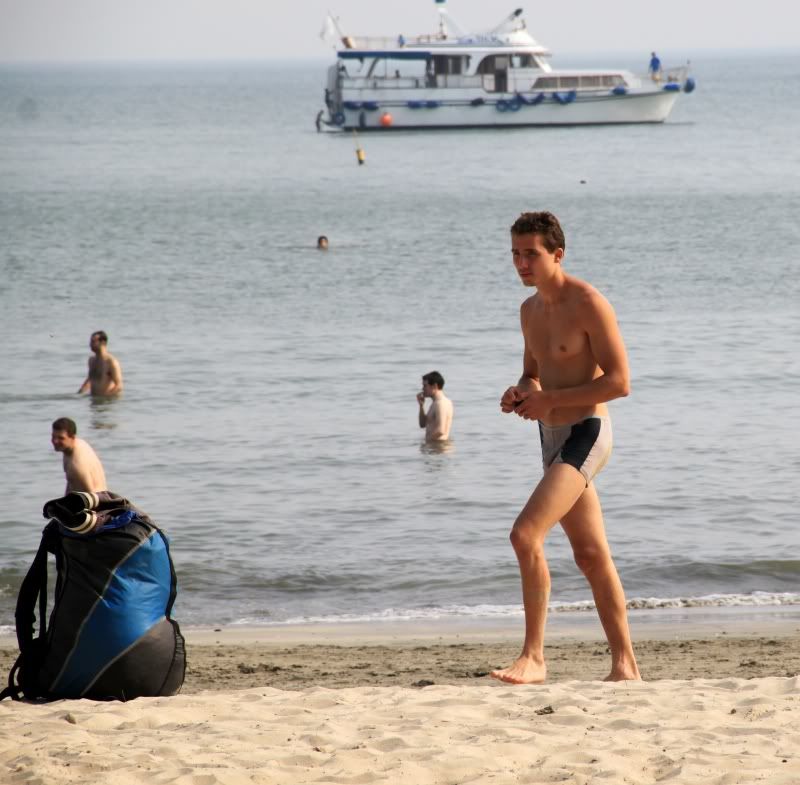 Zoom in on his face, please, Tom...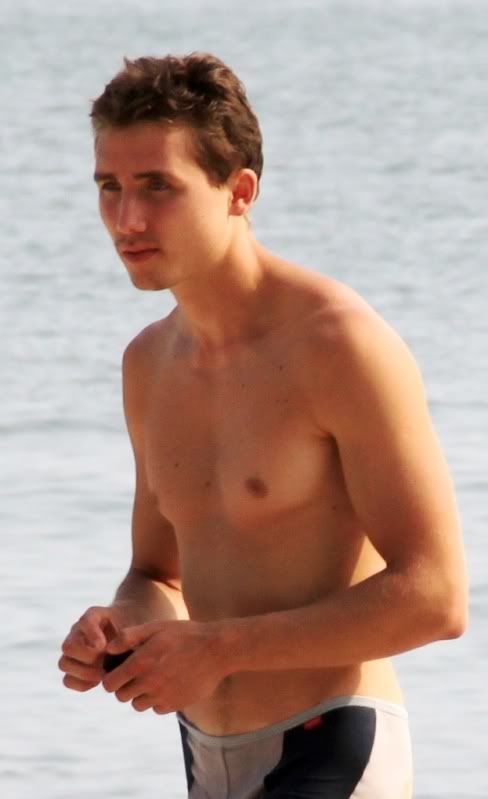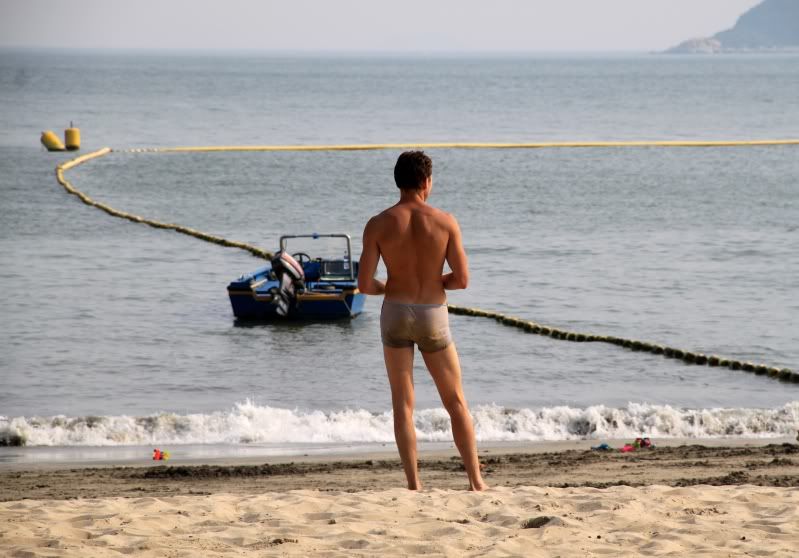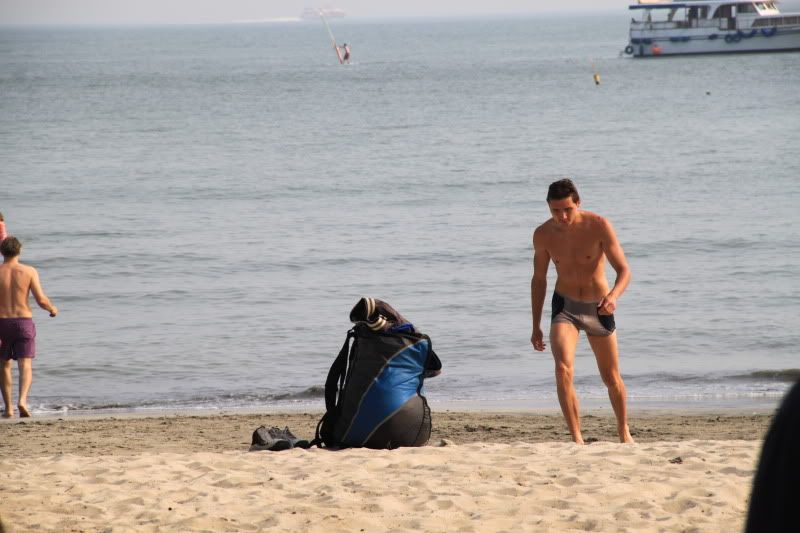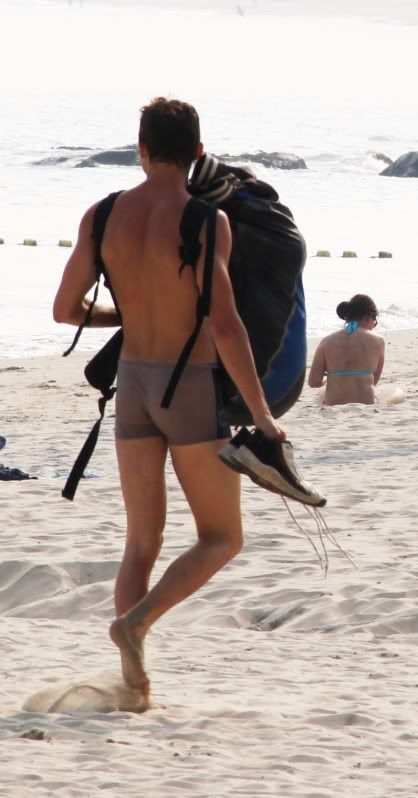 Bye, cutie!