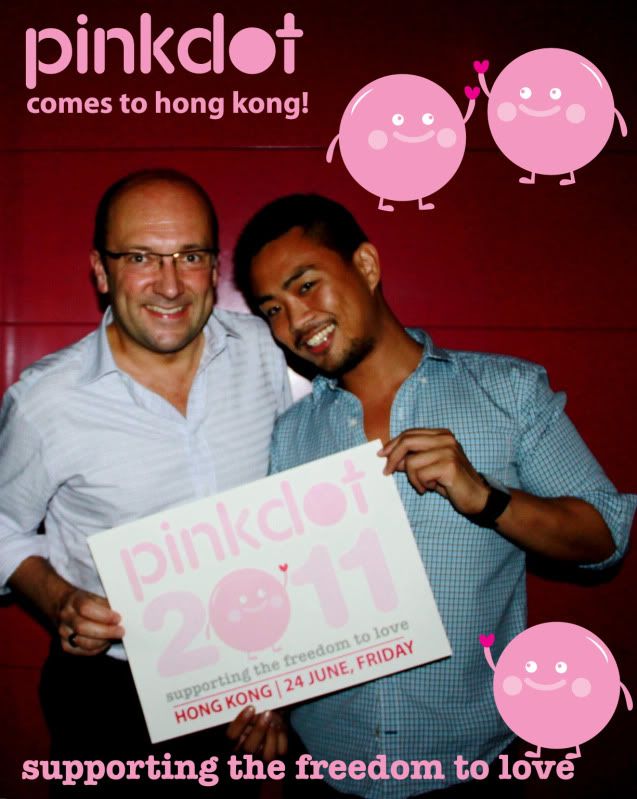 Hello, Friends!
I'm gullible.
I need to have things to believe in.
If you were to let me loose on QVC and a black AmEx, I'd prolly purchase everything - including ten handbags "in supple, buttery lambskin" that turn into umbrellas, that turn into parachutes, that turn into flotation devices, that turn into seaweed, etc.
I was immediately sold on
Pink Dot
. And why not? These adorable, pink... uhm... critters are possibly even cuter than blue Smurfs or Barney the purple dinosaur.
Plus, I'm a sucker for love.
That's what these little dots are - avatars for warm, fuzzy feelings that envelope us in a fluffy cloud of "the feel good factor."
"I love you" sometimes lacks power because it's been abused by meaningless repetition. So we take love for granted. What we fail to realize is, in some parts of the world, there are walls against loving freely.
It may seem strange, but these cuddly pink dots just might be the magic cannon balls that break down the thick fortress of hate.
QCV?
Gospel truth.
With Affection,
James