Hello, Friends!
Andy Murray is such a dish, honestly. And I'm not just saying that 'coz he's got a funny head on a hot body. I'm a sucker for pretty boys with funny features. Perfect faces are such a buzz kill.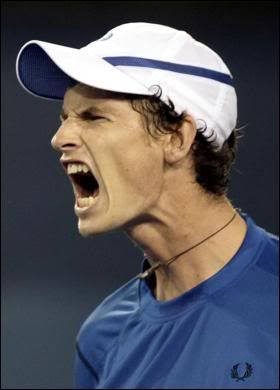 So, Andy and his supersized mouth are totally in my HOT list.
Plus, Andy has just some funny habits which I find endearing...
Lunch is served!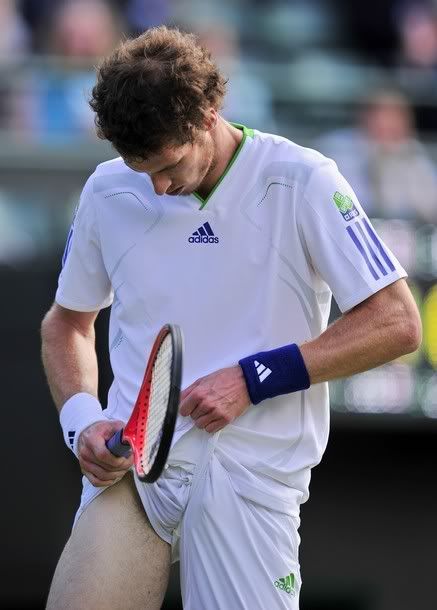 What's wrong, baby? Let me have a look...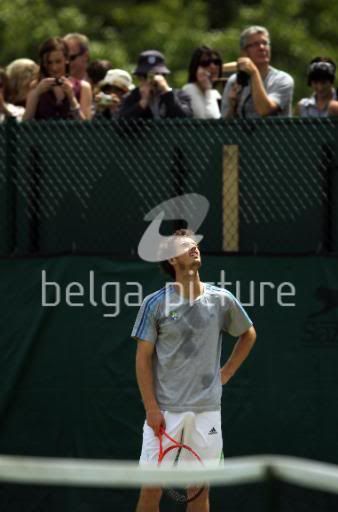 Makes me wanna throw my head back, too...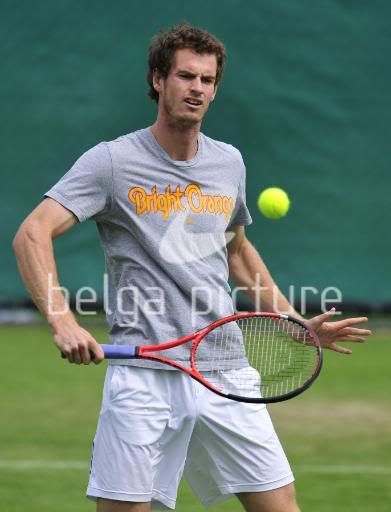 Andy has a big serve.
And did you really think I'd serve you lunch without dessert?
This one's so twinky, you can stll smell the
Enfamil
on his breath: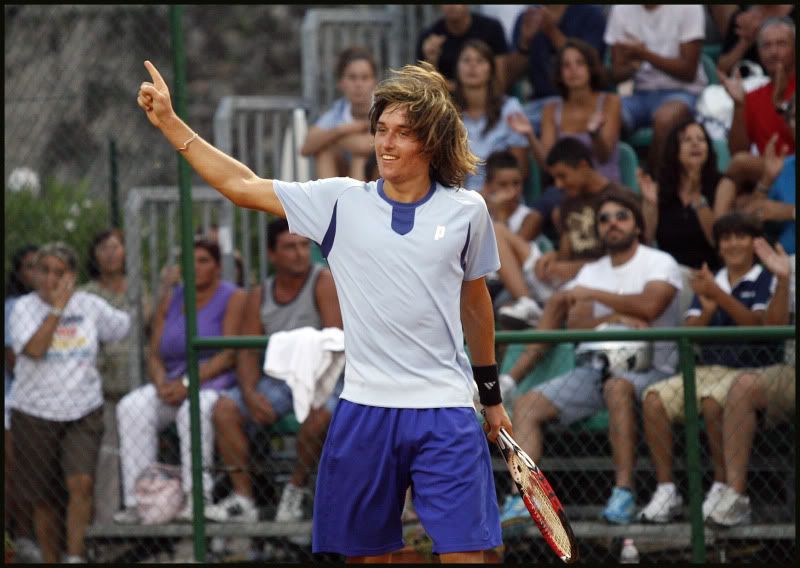 His name is Alexandr Dolgopolov.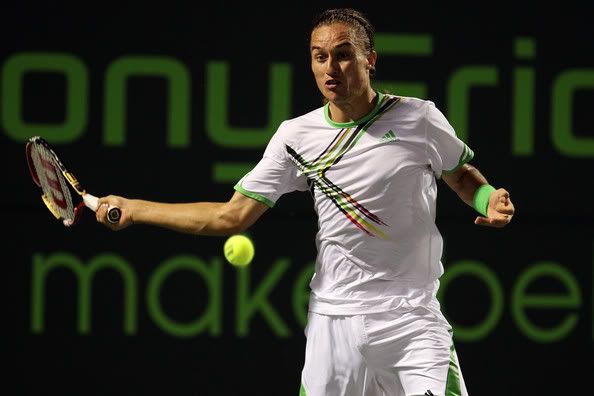 This boy's got a big future.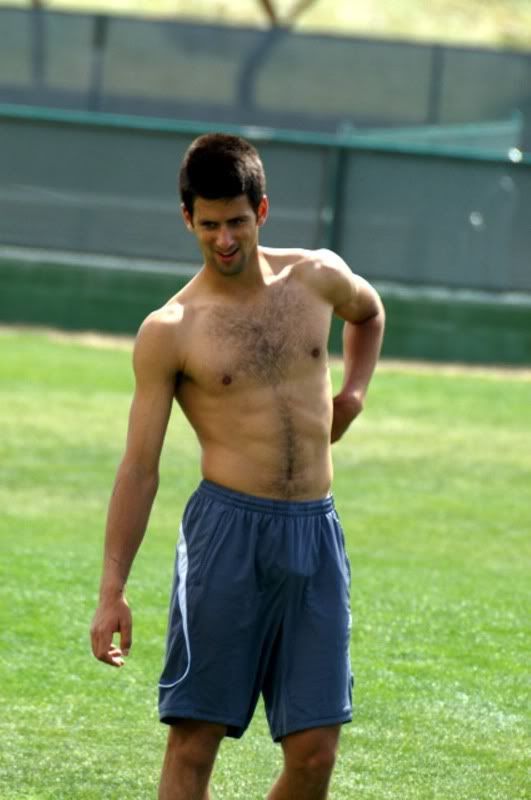 And because we're being greedy today... remember when we first noted that Nole likes to hang sideways?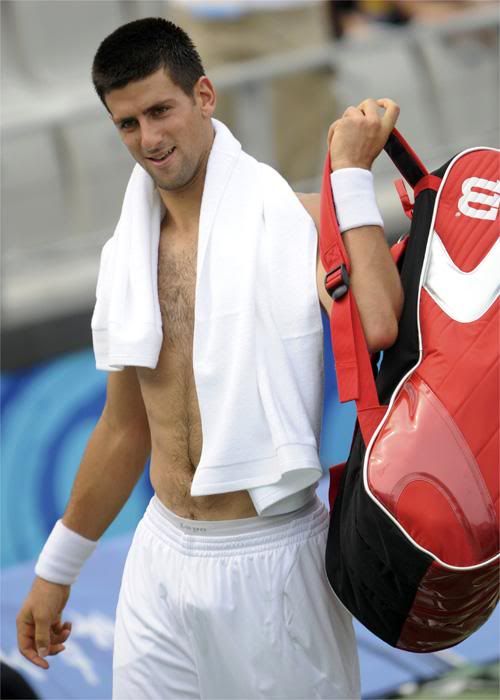 Confirmed.
With Affection,
James