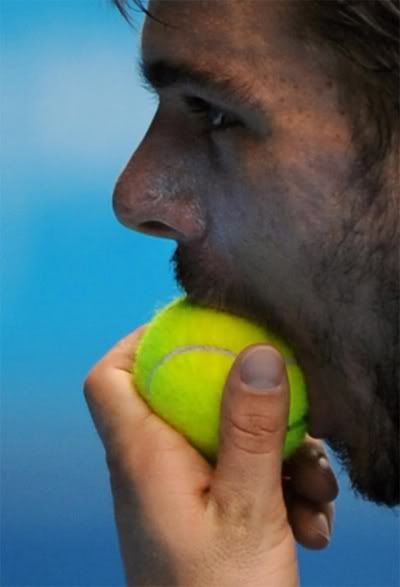 POTENTIAL
Noun. // Definition: "If he can fit THAT into his mouth, just imagine what else he's capable of."
Thick, fleshy, and shamelessly hairy.
Let's get to know more about him:
Stanislas Wawrinka's career ranking high is no. 9, achieved on 9 June 2008. He considers clay his best surface and his backhand his best shot. He won the gold medal for Switzerland in the men's doubles event at the 2008 Summer Olympics in Beijing, partnering Roger Federer, by beating Swedish team Simon Aspelin/Thomas Johansson in the final.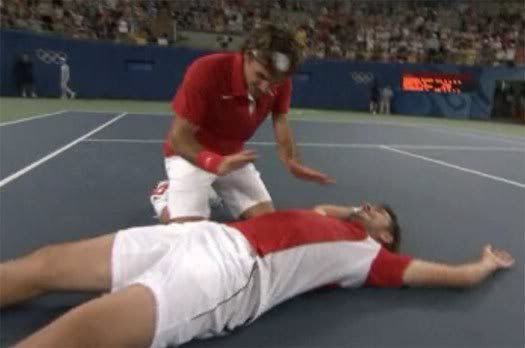 Roger worships Stan...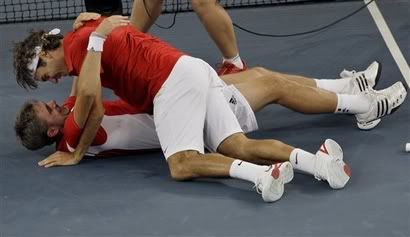 ...then, Roger mounts Stan.
Hooray for teamwork!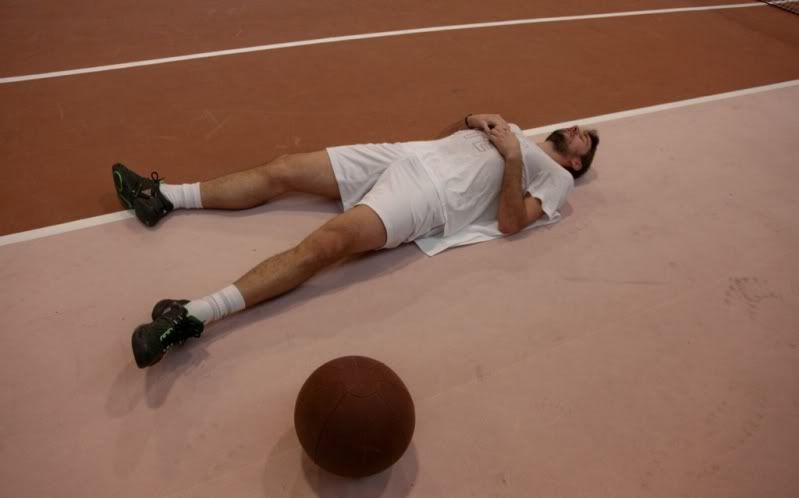 Stan, basketball is not for you. Get back to playing tennis. Take that tennis ball out. Now.
"Wanna taste my... apple?"