A SWEET, HANDWRITTEN WELCOME NOTE FROM ALEX CHEN,
THE OPPOSITE HOUSE'S DISHY PR DIRECTOR.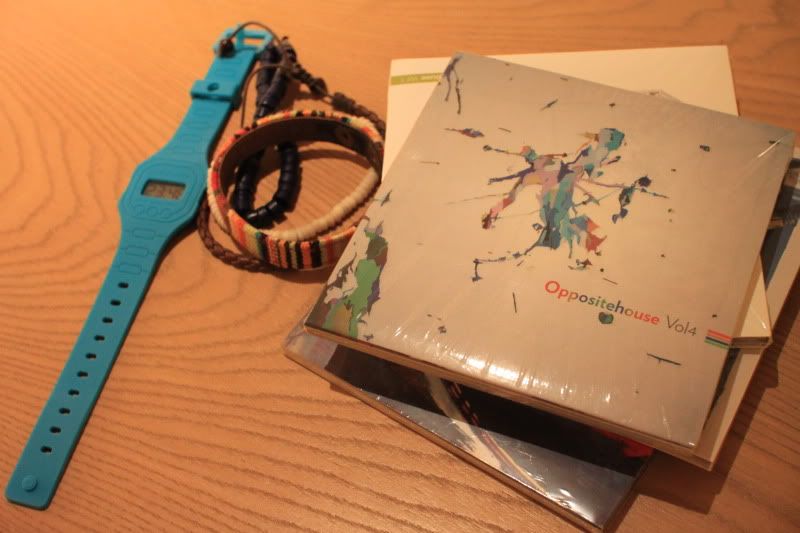 THE OPPOSITE HOUSE'S MUSICAL HERITAGE CAPTURED IN 4 MUSIC COMPILATIONS
CALLED - WHAT ELSE? - OPPOSITEHOUSE.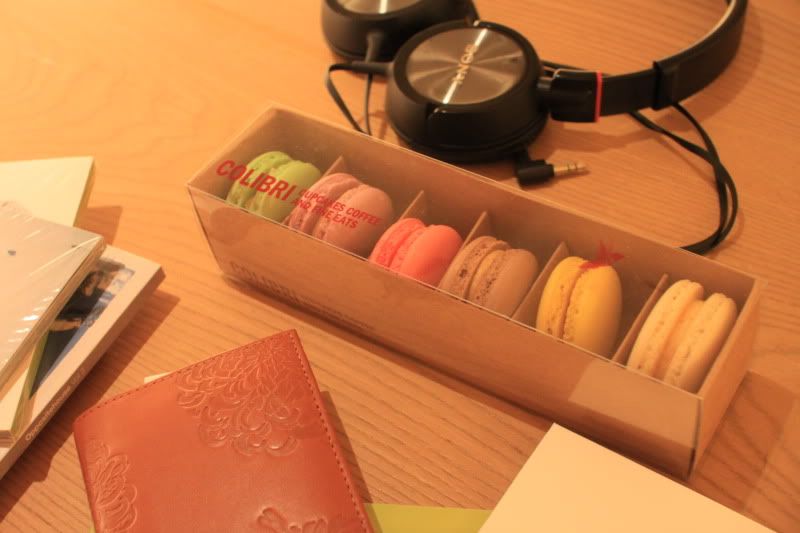 ALEX IS ON A MISSION TO HAVE ME SHOOTING TOWARDS A SUGAR HIGH
WITH A SELECTION OF MACAROONS FROM COLIBRI.

SWEETS N' CUPCAKES FOR BEEFCAKES, GET IT?
(NEVER MIND.)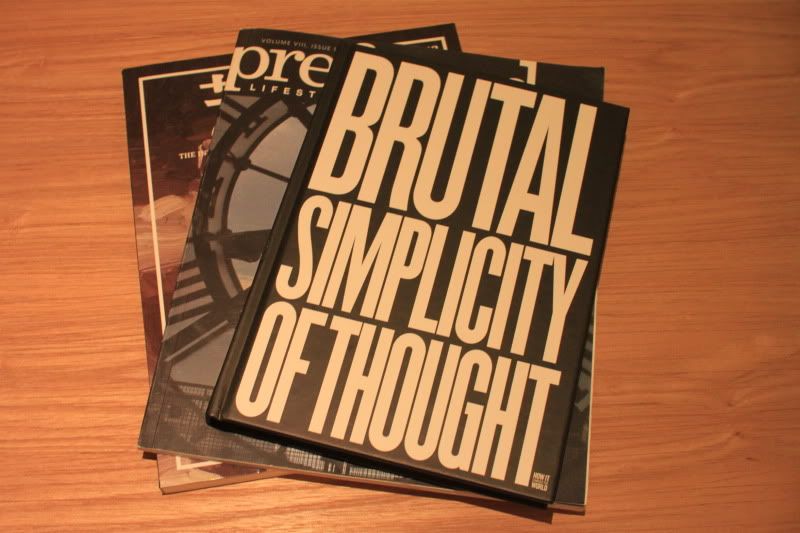 SAATCHI'S 'BRUTAL SIMPLICITY OF THOUGHT' TAKES PRIDE OF PLACE -
INDEED - SERVING AS THE OPPOSITE HOUSE'S DE FACTO PHILOSOPHICAL MANIFESTO.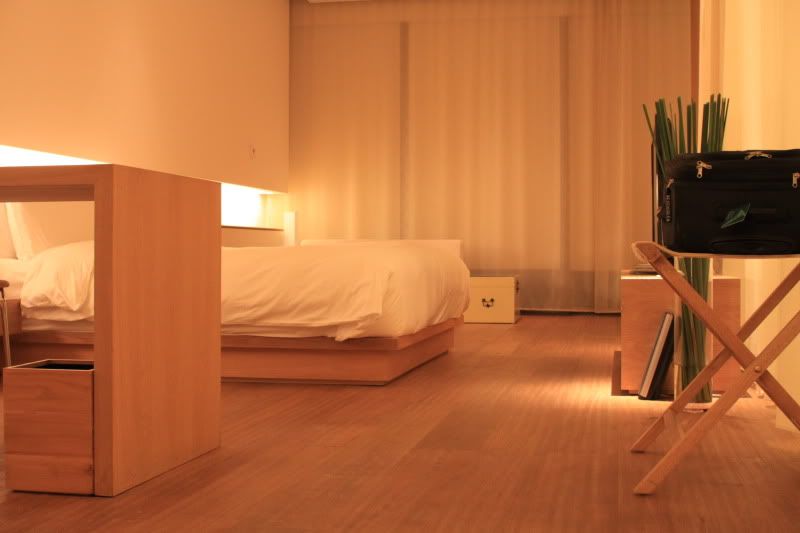 FINALLY,
PEACE.
It was a photo finish to make my Dragonair flight out of Hong Kong bound for Beijing. I had two last-minute meetings that had me minding my wristwatch for fear I might miss cut-off time for check-in. I was so anxious, I thought I'd pee myself. Not a good look. So I held it all in and smiled through crisis management.
Thank goodness my
Marco Polo
card seemed to work wonders. I was a hot minute behind check-in cut-off, but I still managed to nail a front row-aisle seat on a packed flight. Sweet.
To my surprise, the flight was pretty awesome. Blanket, wine, 3-course meal, in-flight entertainment (Snow White and the Huntsman). I had always assumed Dragonair to be Cathay's budget cousin, and so I received anything "extra" with great pleasure.
Since it was a Friday night, there was an extra-manic mad dash to make it out of the gate before anyone else. I was first.
Twink would call "my driver" every two minutes, updating said driver about my location.
"He's now on the travelator towards Immigrations!"
"He's now on the train towards Immigrations!"
"He's now going through Immigrations!"
Etc.
I was whisked to the front of every queue and - I'm not even sure this is standard - my bags where whisked pask scanners without having needed to be examined.
For a hot minute, I felt like I was Victoria Beckham.
Posh. Spice.
Minding my wristwatch (a Hyperactive force of habit), I noticed that it took all of eight minutes from the time I stepped off the plane and into a Maserati limo.
The seats were covered in creamy, buttery leather; I felt no bumps along the road; Usher and Alicia Keys spilled forth from the surround speakers.
What?? Beijing limo drivers dig old-skool R&B?
I was whisked through paperless check-in (iPad, natch), delivered to a studio on the fifth floor (there are only six floors) more than twice the size of the my and Chris's Hong Kong flat, and given the low-down on my hotel room.
There was a fully stocked mini-bar with complimentary alco and sweets, there were stylish periodicals, a USB (because we blog and therefore need technology), some CD's, welcome pastries... Delightful surprises at every turn.
Best of all, there was a handwritten welcome note from Alex Chen, The Opposite House's PR Director.
I would have explored the rest of the room, except I was bloody exhausted.
The moment my body hit the duvet - delicious, I swear - I moaned.
I have arrived.
// BLISS. //