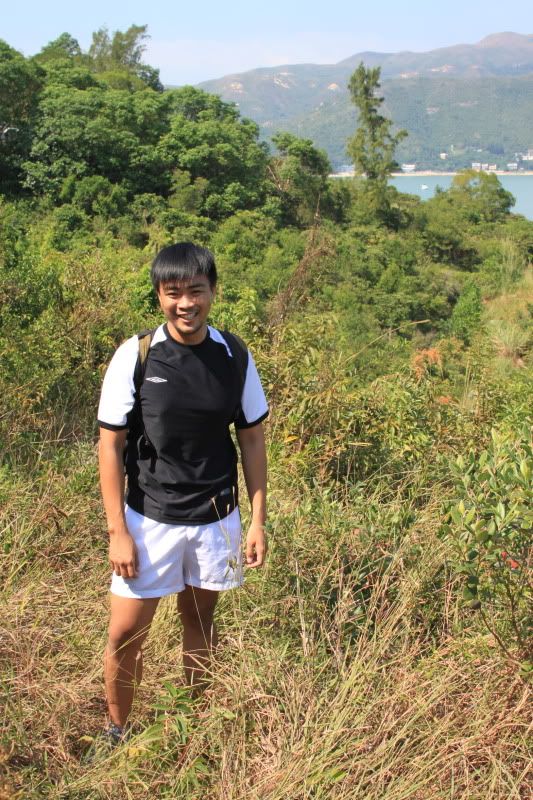 BEFORE.

"YOU LOOK LIKE A FAT 12 YEAR OLD," CHRIS SAID.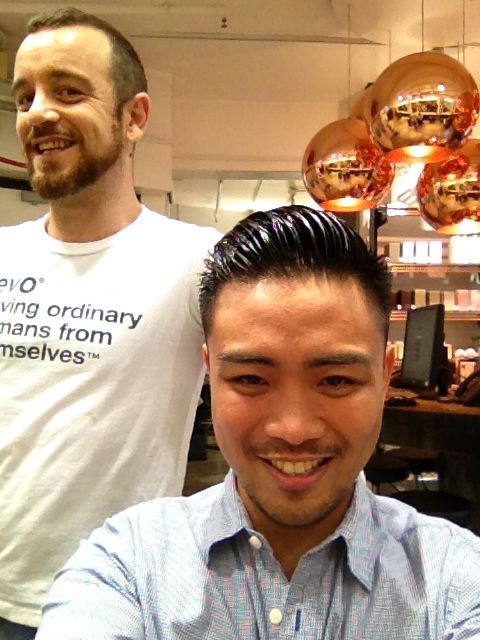 AFTER.

WITH MY DEAR FRIEND AND LONG-TIME STYLIST AT PAUL GERRARD, ROBIN LOMAS.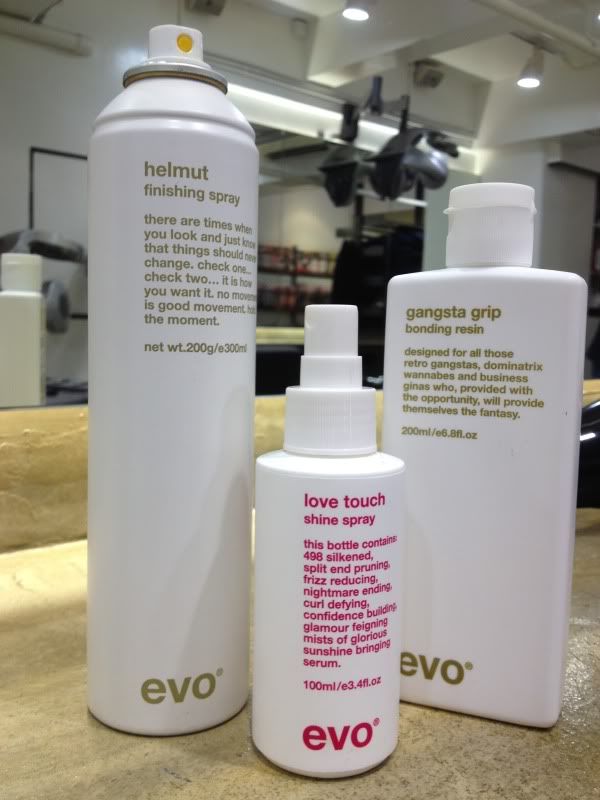 THE EVO FAMILY OF PRODUCTS USED FOR OUR NEW LOOK:

GANGSTA GRIP TO GIVE SHAPE AND VOLUME
HELMUT (HELMET?) TO KEEP IT ALL IN PLACE, ALL NIGHT
LOVE TOUCH TO GIVE HAIR A BEAUTIFULLY FINISHED SHEEN.
WE IMMEDIATELY TOOK OUR NEW 'DO OUT FOR A WALK
AND PROCEEDED TO TAKE A BAJILLION SELFIES.
How appropriate that
Evo
's slogan is "Saving Ordinary Humans From Themselves." We badly needed saving. Fast. We were freefalling into the brackish cesspool of self-pity due to unfabulous hair. Our dear friend, superstar stylist Robin Lomas, was out of action for a while due to muscular discomfiture in his neck and arm. We naturally suffered with him.
"My little moon-face," Chris calls us when our hair starts to grow out. "You look like a fat 12 year old!" It's true.
Panicked, we rang up Robin on Monday.
"Doll," we breathed, "are you well enough to cut hair, or should I submit myself to the hair butchers in Sheung Wan? I'm the MC at the 10th anniversary party of
Sense of Touch
in Bisous tonight and I'm desperate for a fix!"
"Come at 3.30pm," Robin said, attempting to calm our growing hysteria. He doubtless sensed the escalating panic in our voice.
"All right," Robin sat us down as soon as we arrived at
Paul Gerrard
. "What shall we do with your hair today?"
"Don't know..." we replied. Our brain had shut down.
"What sort of event are you hosting? Where's it gonna be? Who's in the guest list?" Robin fired off.
"Society event," we answered dutifully, "spa lovers, the Tatler crowd."
"Smooth and sleek," Robin decided.
He expertly clipped the sides of our hair close to our head to give our face a longer, less moon-face look. He kept the length up top and just thinned it out so it's not bushy and out of control.
After my hair was washed and shampood, he applied a generous amount of a trio of Evo products. Gangsta Grip to create shape and volume, Helmut to hold everything place, and Love Touch to give my entire head an obscenely shiny finish. We felt very Hollywood.
And so that's how we ended up with a serious "We mean biniz" gangsta 'do.
We've been saved.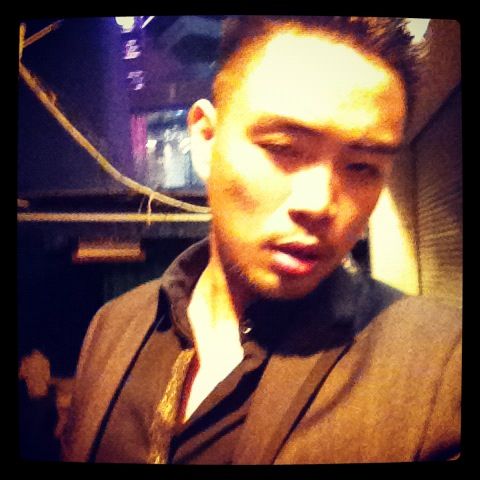 GANGSTA.
JOSH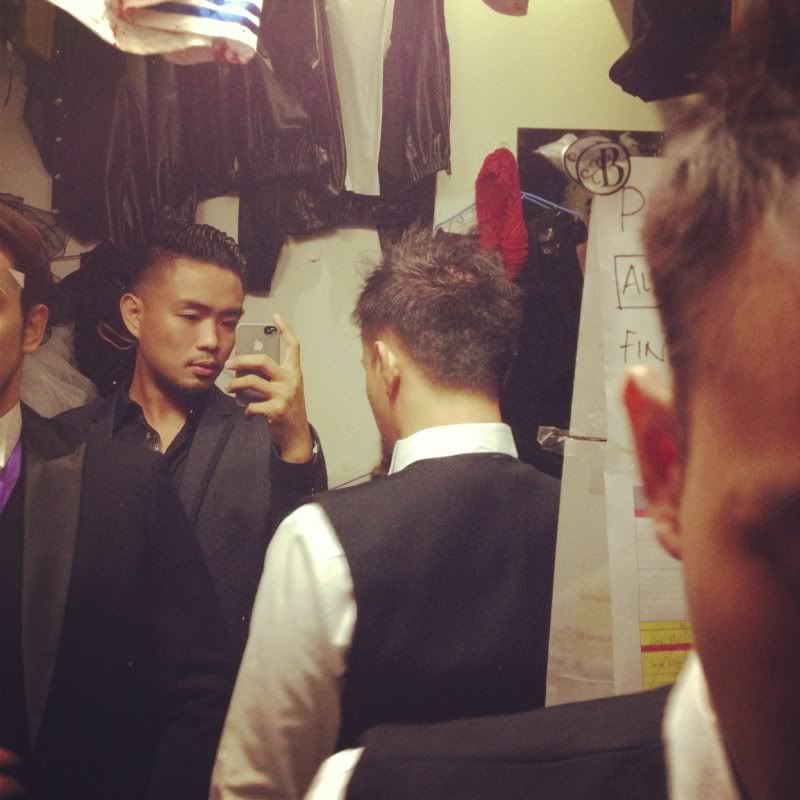 HYPERACTIVE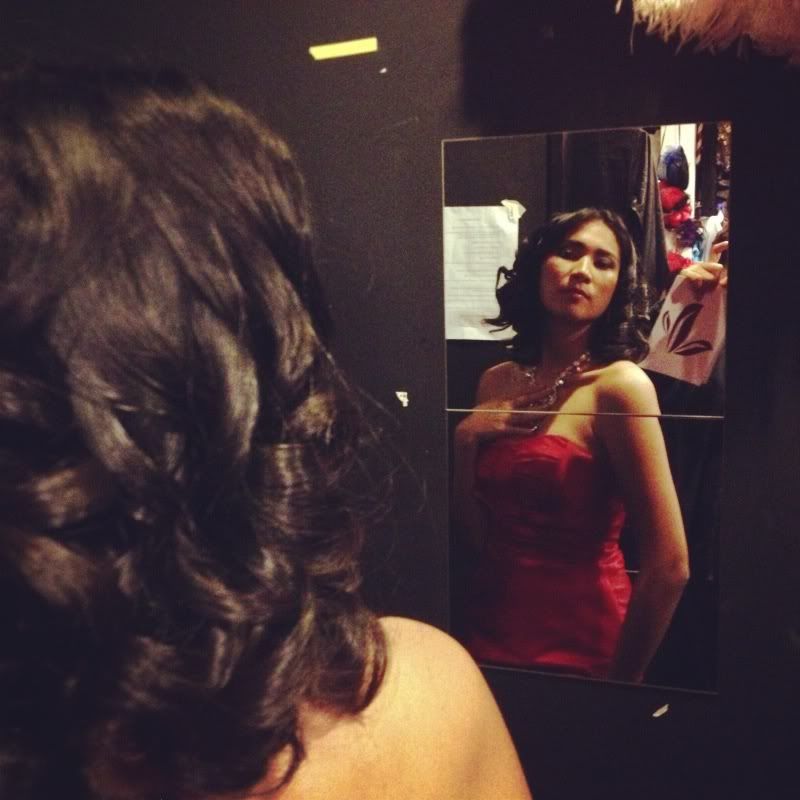 CRISEL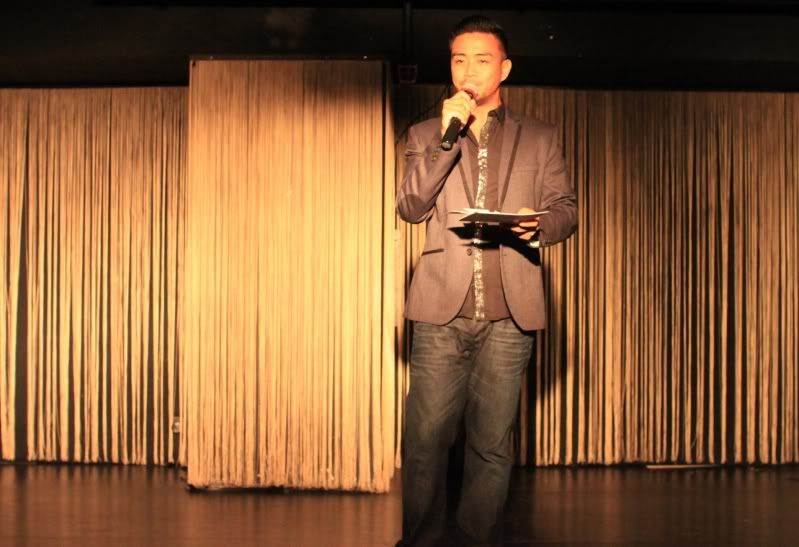 WE'RE THE MC
HYPERACTIVE & ASIAXPAT.COM'S PJ HAU
SHEENA SMITH, FRIEND, EMMA HAMMONDS, HYPERACTIVE, THUY DONG
BELVEDERE'S JANE DEE, HYPERACTIVE & MISCHA'S MICHELLE LAI
// HAIR FLIP. HAIR FLIP. //