JACKET: HKD4,900
HYPERACTIVE POUT: PRICELESS

"DID YOU WANT ME TO ELONGATE MY NECK, IKA?"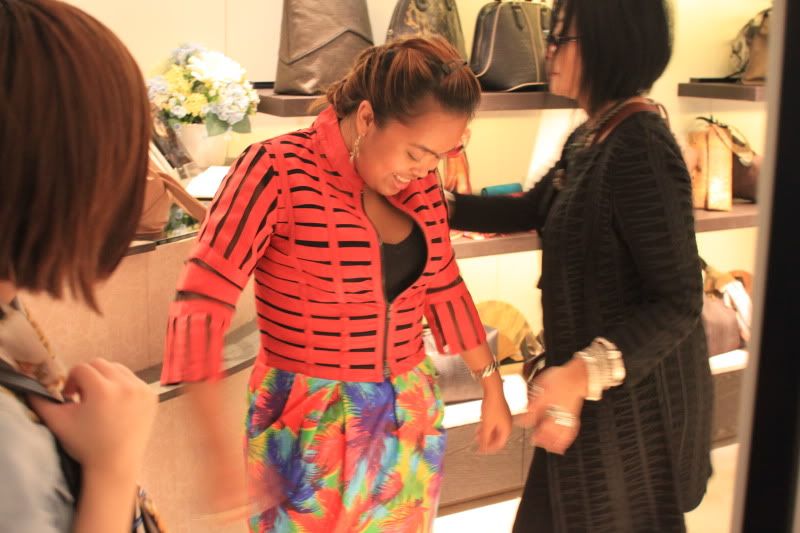 IKA x CHARMAINE MIRANDILLA
HKD3,200
IKA BUTONI x RUNNING KAN
HKD3,100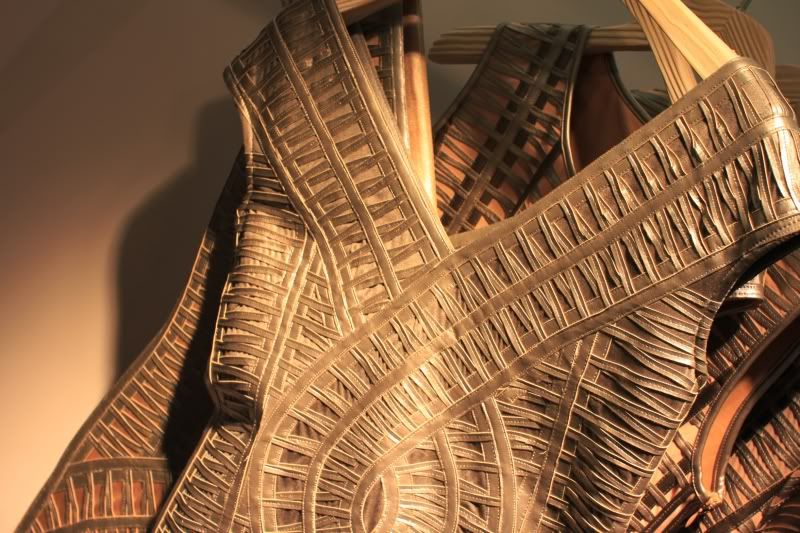 WARRIOR PRINCESS
SEDUCTIVE CELEBUTANTE
STATEMENT CUFF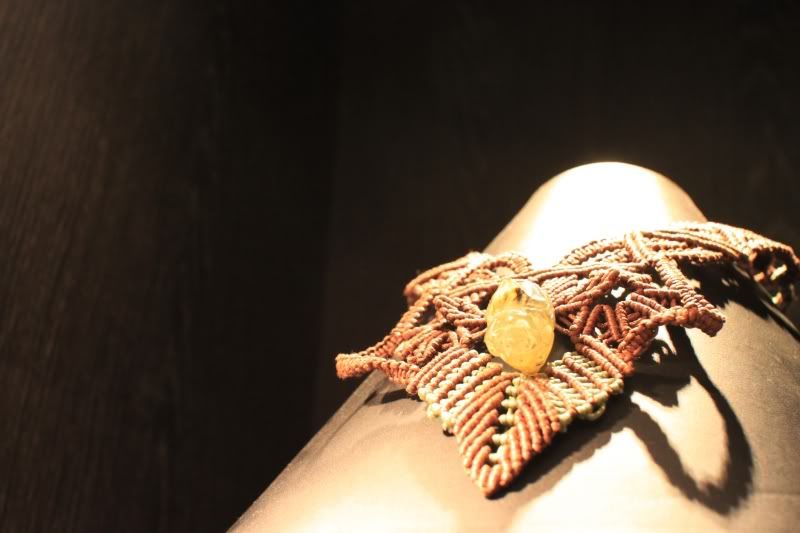 TRIBAL COLLAR
HYPERACTIVE x IKA BUTONI
THANKS FOR LETTING US PLAY, IKA!
Ika Butoni is a study in contrasts. This reflects well in her designs.
There is a rigid discipline about her monochromatic outfit, but also bursts of joy in her colourful, stacked accessories. She is spare with her words but abundantly demonstrative with her tactile display of affection. She is earthy and real but also quite ethereal.
We met the designer of the eponymous design label by accident. We were strolling along the lanes of Miramall during its Grand Opening party and, whilst we were in front of Ika's boutique, Charmaine dragged us inside to meet Ika.
"Beautiful," we enthused, surveying the proudly Asian but decidedly global aesthetic to the artisanal items. The clothes have classic, timeless silhouettes but are intricately detailed with individually stitched strips of fabric or leather forming elaborate patterns. There are thick swirls of chiffon and joyful explosions of sequins and silver and stones.
Ika decided to let me wear an ostrich jacket - strips of leather held together by stretch mesh. Again, aesthetic tension. Juxtaposition of hard and soft, robotic and organic, red on black, structure and fluidity.
Ika Butoni is the founder of Bali Fashion Week.
// Thanks for letting us play, Ika! //
IKA BUTONI
Shop 201, Miramall
118 Nathan Road
Kowloon, Tsim Sha Tsui
shop@ikabutoni.com
+852 2311 7238