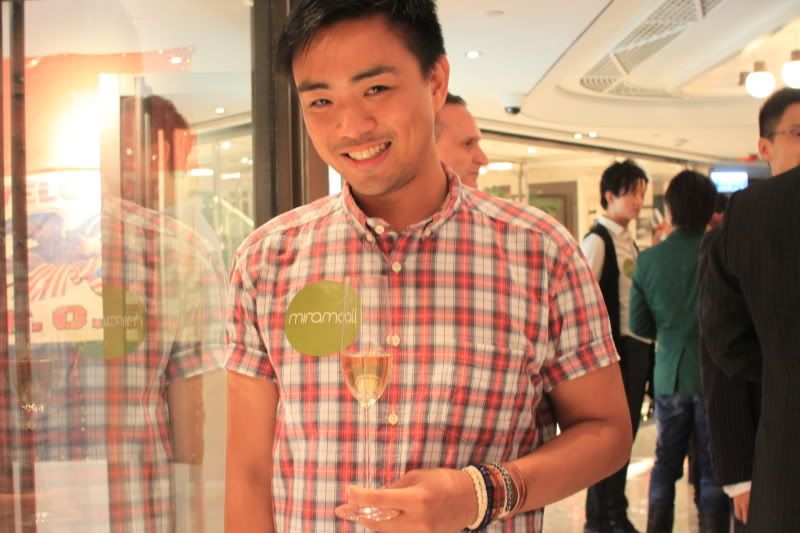 HYPERACTIVE.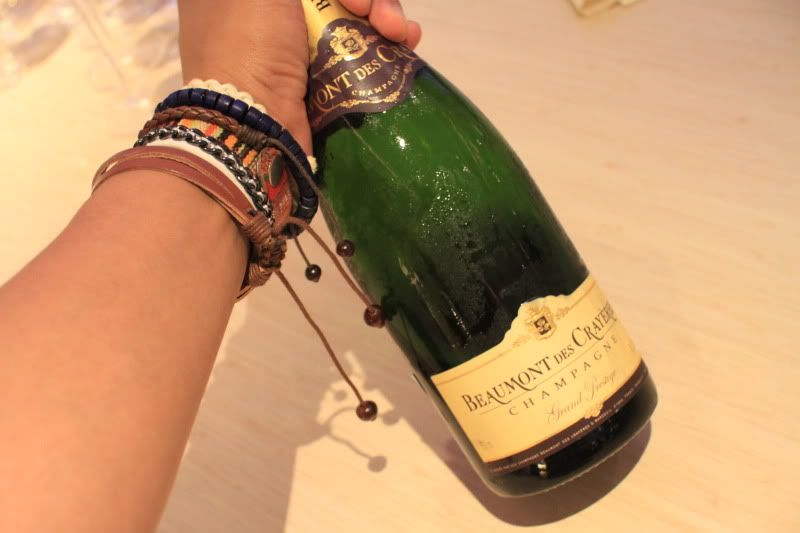 FINE CHAMPERS, NATCH.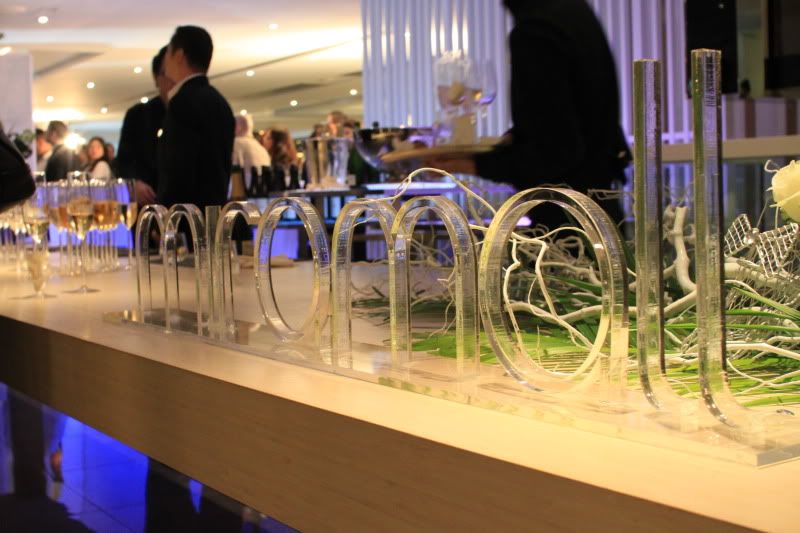 AN ICY, GLOSSY SHEEN...
CANAPES FOR DAYS...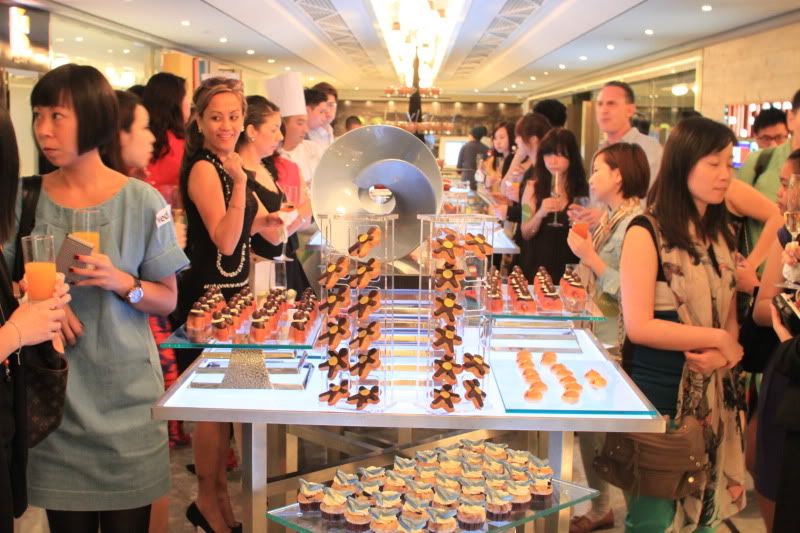 CANAPES FOREVER!
FACE BURSTING WITH CANAPES.
THIS WAS EGGPLANT WITH MUSSELS INSIDE OUR MOUTH, WE THINK...
PURPLE SLIPPERS!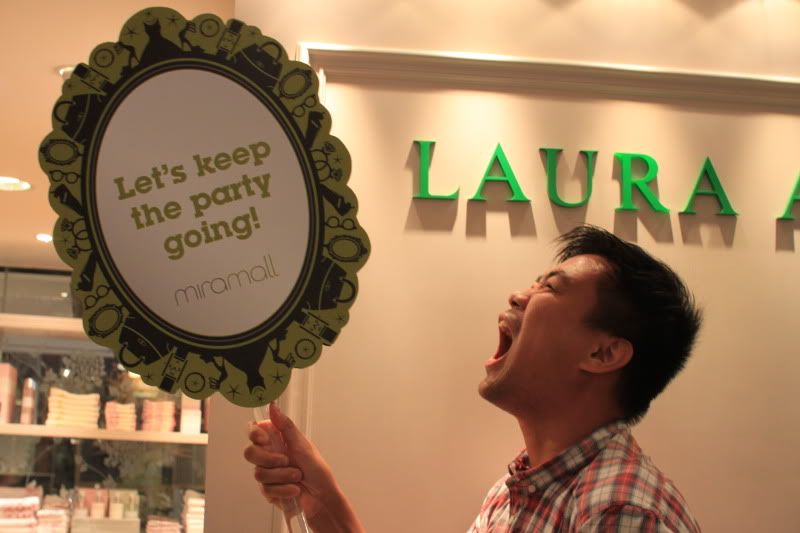 MORE, MORE, MORE.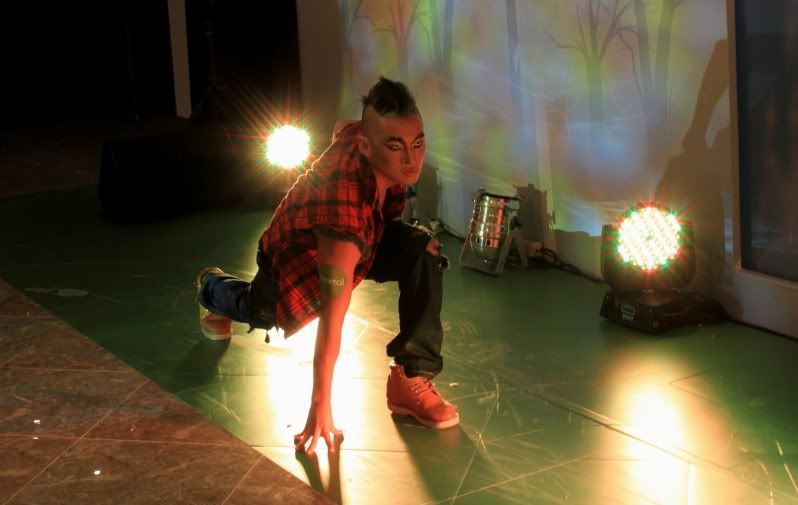 THAT'S WHAT WE'RE TALKING ABOUT, NOW.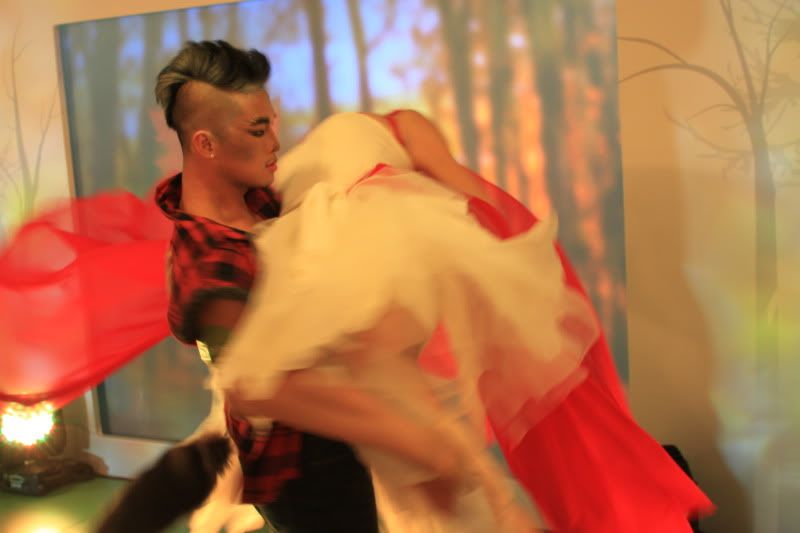 THE BIG BAD WOLF FLIPS LITTLE RED RIDING HOOD ROUND AND ROUND AND ROUND...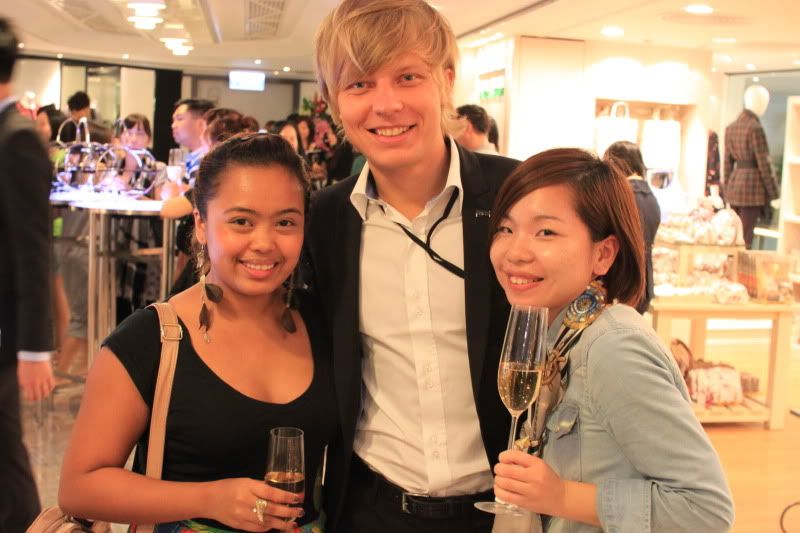 CHARMAINE MIRANDILLA AND RUNNING KAN FLOCK TO STATUESQUE BLONDE TWINK JAKUB LEWANDOWSKI.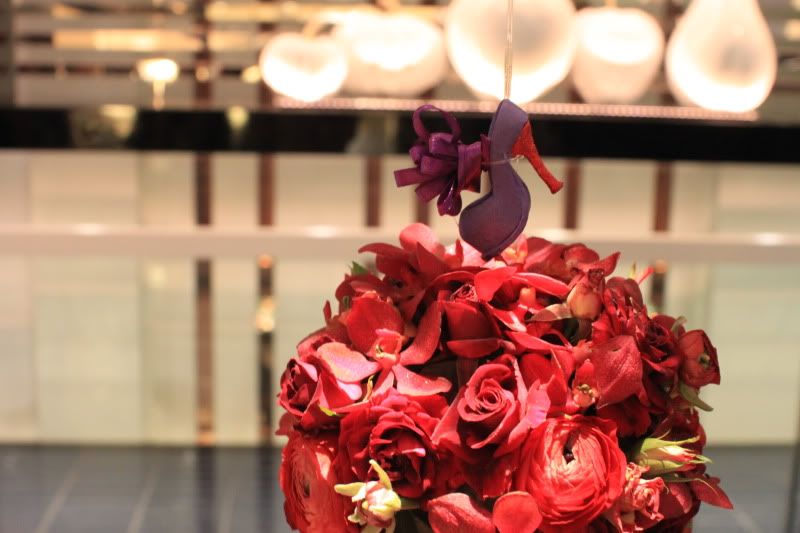 MORE PURPLE SLIPPERS!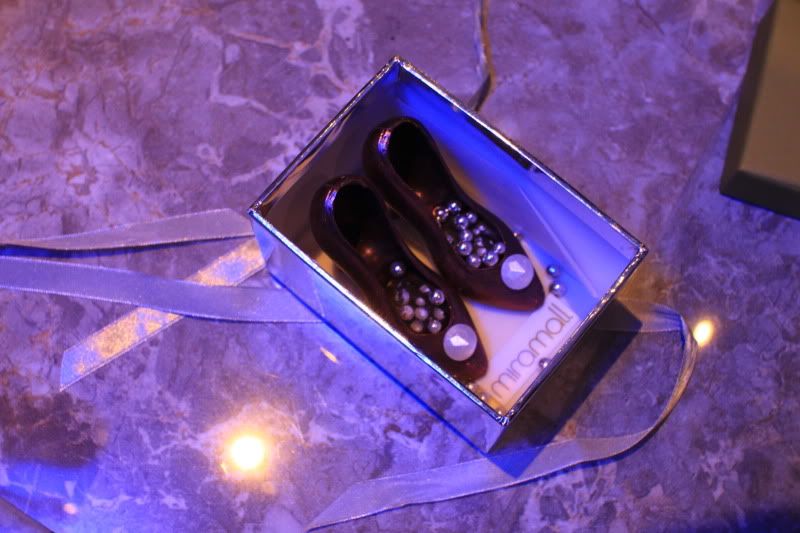 AND INSIDE THE GOODY BAG... A PAIR OF CHOCOLATE PURPLE SLIPPERS! WITH EDIBLE PEARLS! WITH EDIBLE GEMSTONES!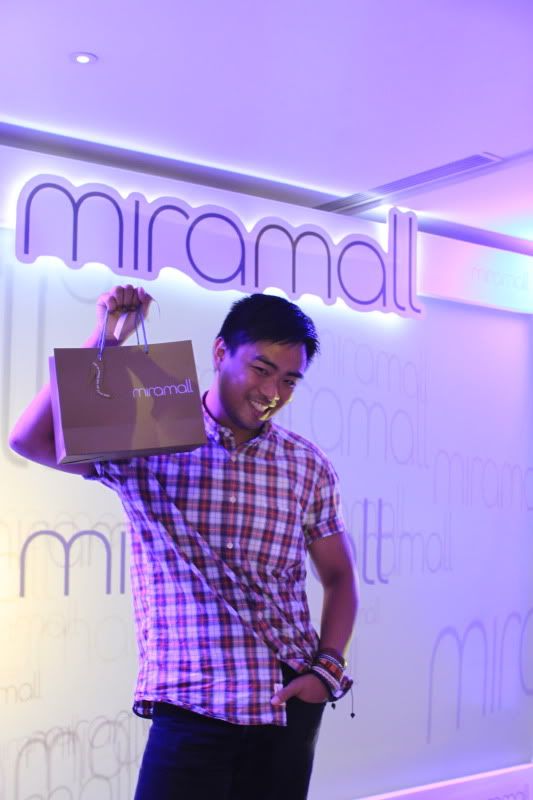 MY MIRAMALL.
We walked onto the purple carpet, klieg lights flashing, flashbulbs popping. Our press pass seemed like a magical passport to this mystical retail forest called "Miramall."
It's the Grand Opening Party.
Fashionistas and wannabe-stas mingled freely amongst a mind numbing array of delicious canapes... We almost felt like we were Hansel and Gretel, following a trail of cookie crumbs towards an enchanting house made of of sweet pastry. Food brings everyone together, fine champagne makes friends out of all of us, retail therapy fixes everything else.
We saw old friends, like the Black Swan and the White Swan, Little Red Riding Hood and the Big Bad Wolf, colleagues in other media outlets, bloggers, photographers, and the occasional stray... Wanna have a bite of my apple? Come on, now... just one bite.
But before we knew it, we've clomped around the whole forest in our purple slippers (how did that happen??), our bodies bursting with epicurean delights from the enchanted forest - Music! Dance! Fashion! More food! So much so, we almost felt like Violet Beauregard, having to be rolled out by oompa loompas.
After the festivities, the Miramall gently landed us back onto Nathan Road - and life, as usual.
We can't wait to return.
// SOMETHING TELLS ME
WE'RE NOT IN KANSAS ANY MORE, TOTO. //
MIRAMALL
118 Nathan Road
Tsim Sha Tsui
Kowloon
Open 10am-10pm daily