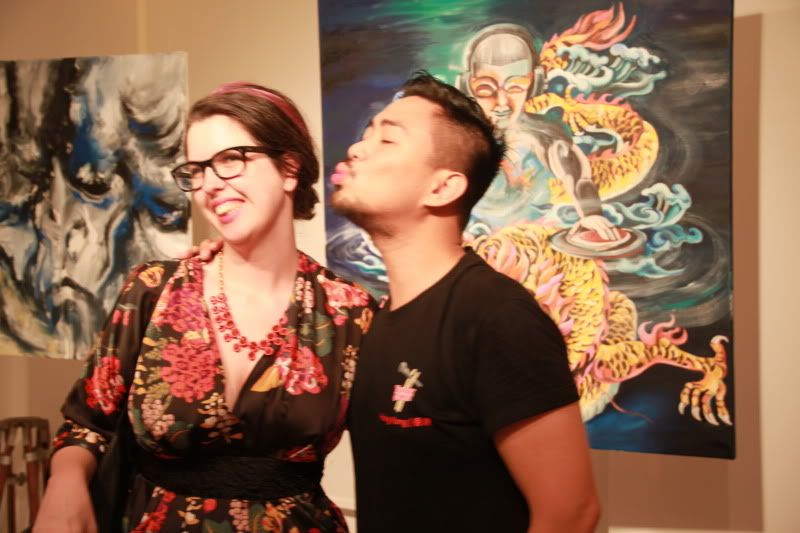 A VIXEN DEMURS FROM A HYPERACTIVE SMACK.
GIRL, JUST TREAT YOURSELF LATER TO A PASH RASH FACIAL FROM THE MANDARIN BARBER!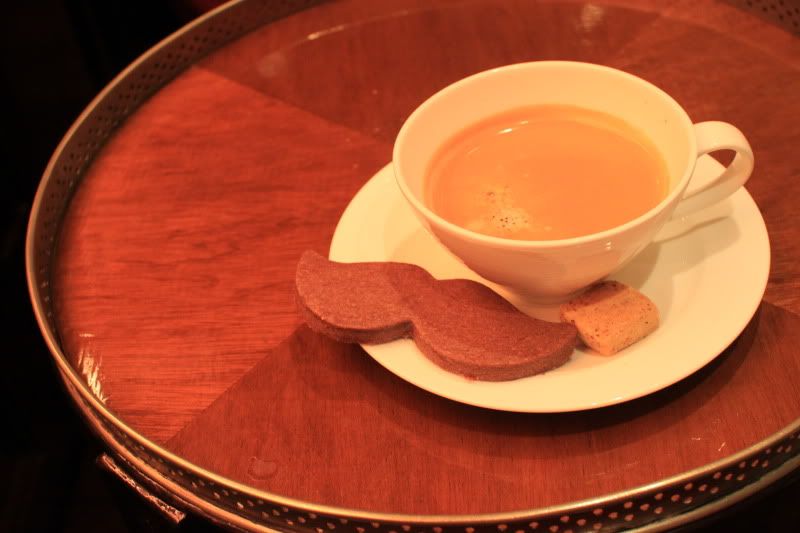 COFFEE SERVED WITH A MO' COOKIE AT THE MANDARIN BARBER - HOW CAN YOU RESIST?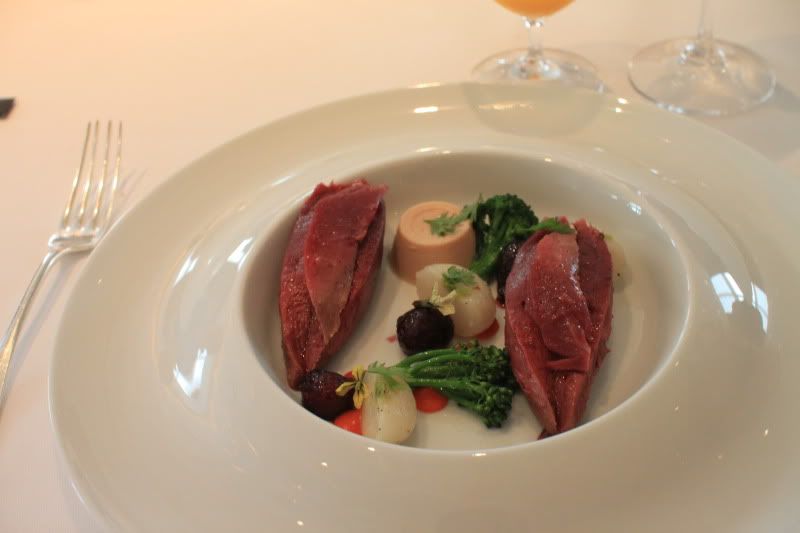 OUR PIGEON, RIGHT BEFORE THE PLATE WAS SAUCED.
MANDARIN BAR + GRILL
We gotta be honest - posh environments still intimidate us. We've certainly enjoyed our fair share of luxurious experiences, but at heart, we're just a scruffy
provinciano
from the dry, brittle valleys of northern Luzon. You can take the girl out of the valley but you can never take the valley out of the girl.
And so when we were invited to experience the Mandarin Barber's 90-minute Refinery Ultimate Face and Body Treatment, we felt a mix of delight and apprehension. The Mandarin Barber is reminiscent of a private gentleman's club inspired by the Art Deco chic of 1930s Shanghai.
Proper
posh. How are we meant to behave??
Our apprehension started melting as soon as we arrived. Shanti, who introduced herself as our designated therapist, offered us coffee and cookies. How can anyone still be intimidated / apprehensive / insecure when faced with a cookie in the shape of a moustache?? (We would later learn that the Mandarin Barber also rolled out a tiered incentive program throughout
Movember
to encourage men to grow their mo's to raise funds for prostate cancer - so check in to see if you qualify for a snazzy shave!)
When Shanti asked about our skin type in order to match us with the perfect range of Aromatherapy Associates Refinery products, we settled right at home. "Oily on the T-zone, dry everywhere else!" we chirped.
And so the treatment began.
It was 11am, Monday morning. The moment Shanti started scrubbing our back, we still had vestiges of guilt about our 1,748 unanswered e-mails. But by the time she started exfoliating our face with microbeads ("We don't want to tear your skin with large, rough beads," she said), we were hardly conscious of anything else except the irresistible temptation to start snoring. We gave in and promptly fell asleep. Our muscles, sore from Pride Parade on Saturday and Gay Day at Disneyland on Sunday, were practically weeping with relief from her expert ministrations.
We proceeded with lunch at the Mandarin Bar + Grill. From the huge windows, we watched the ginormous Christmas tree being set up at Chater Garden. Every single one of our pores vibrated with sheer pleasure from the parade of gastronomic treasures that marched onto our table.
When the whole shebang finished, we were refreshed, relaxed and restored.
We guess we
could
get used to this...
The Mandarin Barber
A: 2/F Mandarin Oriental, 5 Connaught Road, Central, Hong Kong
E:
mohkg-barber@mohg.com
T:

+852 2825 4088