SELFIE IN BLISS SPA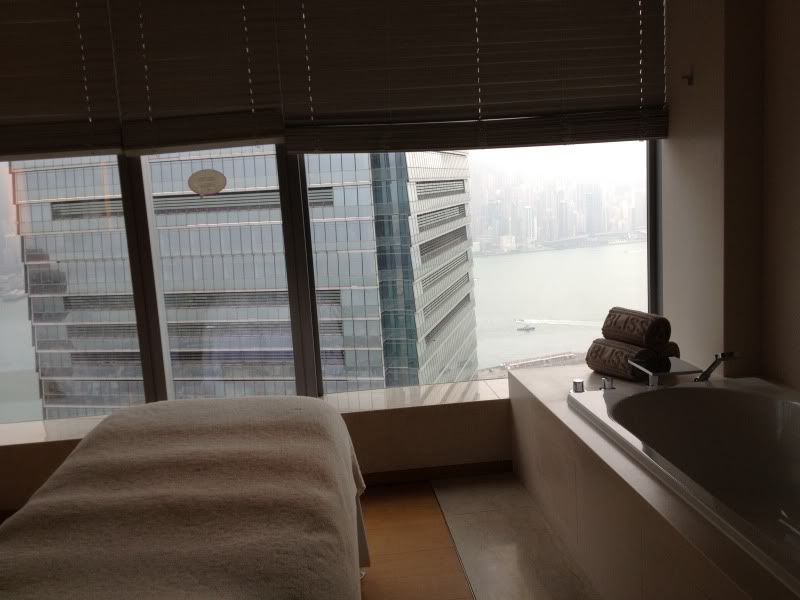 OUR PRIVATE TREATMENT ROOM
WITH A STUNNING VIEW OF VICTORIA HARBOUR AND ICC, 6TH TALLEST BUILDING IN THE WORLD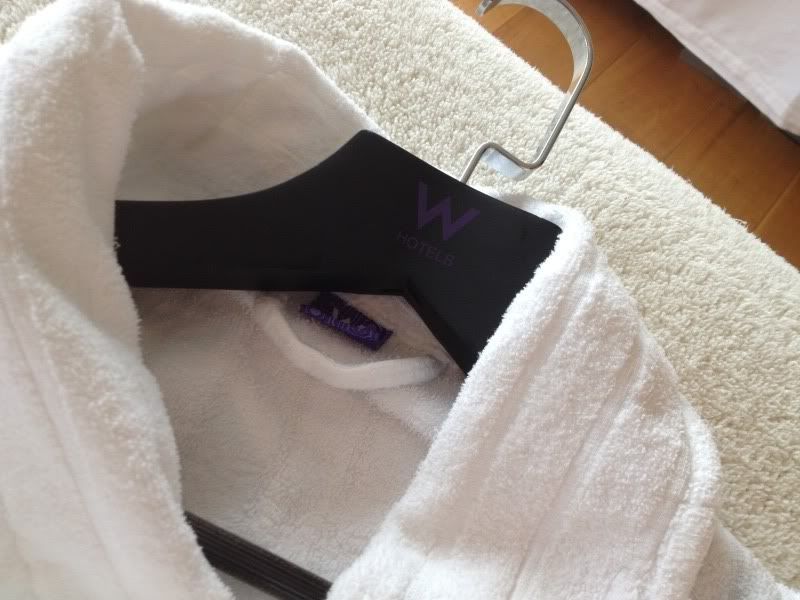 THE BATHROBE WAS THICK AND FLUFFY
THE TREATMENT SHORTS,
NOT SO MUCH.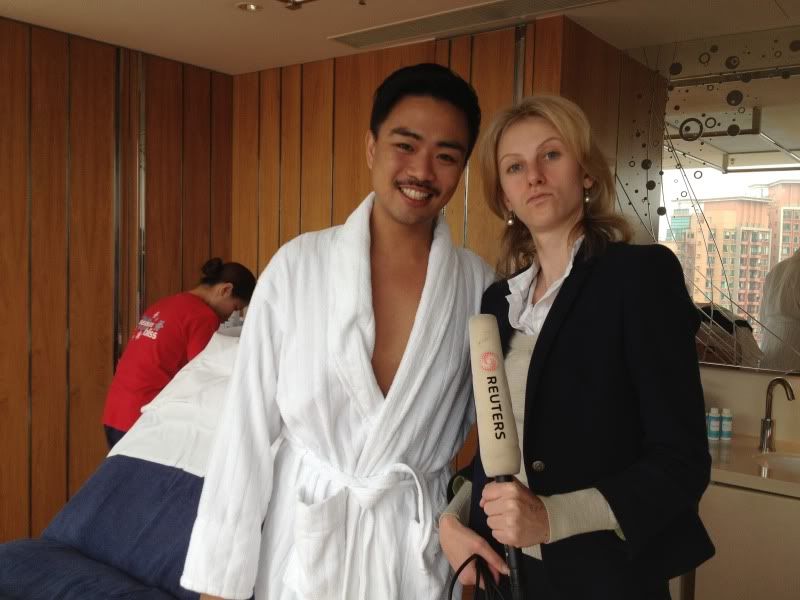 HYPERACTIVE WITH REUTERS' TESSA DUNLOP,
LOOKING STERN.

OUR THERAPIST, ANITA, FUSSES IN THE BACKGROUND.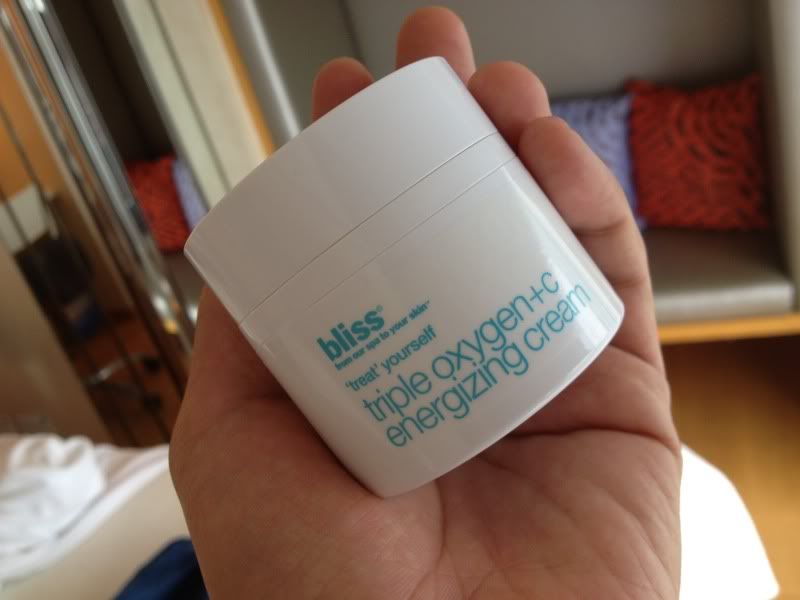 YOU'LL "C" THE RESULTS!
On Tuesday, we did an interview with Reuters about the the rising profile of men's skin care brands from Korea.
Korean people, in general, have fabulous skin. And, at a time when women's skincare products are getting a tad too gimmicky (gold, platinum, caviar, extinct plants from the Amazon rainforest, soil from the moon - and so forth), Korean products offer no-nonsense tradition that appeals to men. Ginseng detoxifies the skin and aids the body in the repair and building of healthy cells. Makes sense. The end. We don't need water from Mars, blood of dinosaurs, or any such other exotic ingredients.
The interview was fun. Reuters' Tessa Dunlop asked us questions as we were lying on the treatment bed like freshly harvested sea kelp. Meanwhile, our therapist, Anita, give us an eye mask made with French cucumber (because cucumber from any other country is not as good, no doubt).
"I feel like a salad," we said, inhaling the cucumber-y goodness of the eye mask.
Next we were given some sort of facial massage using a strange cream that eventually foamed right on our face ("This is what it must be like to be inside a dishwasher!"), drying out over a few munutes as our skin hungrily drank it in.
This ranks high above the list of our favourite interviews, ever.
Thanks to Tessa, her production crew, Reuters, Bliss Spa and W Hong Kong!
Love,
Hyperactive.