Graceful Swan: Miriam Quiambao
1st Runner-up, Miss Universe 1999



(Photo from Missosology)
Cinderella: Venus Raj
4th Runner-up, Miss Universe 2010



(Photo from Missosology)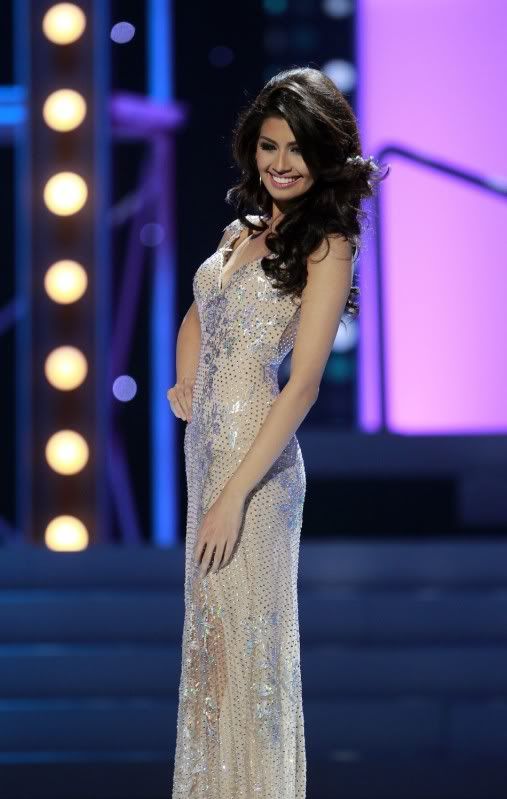 The Intellectual: Shamcey Supsup
3rd Runner-up, Miss Universe 2011



(Photo from International Business Times)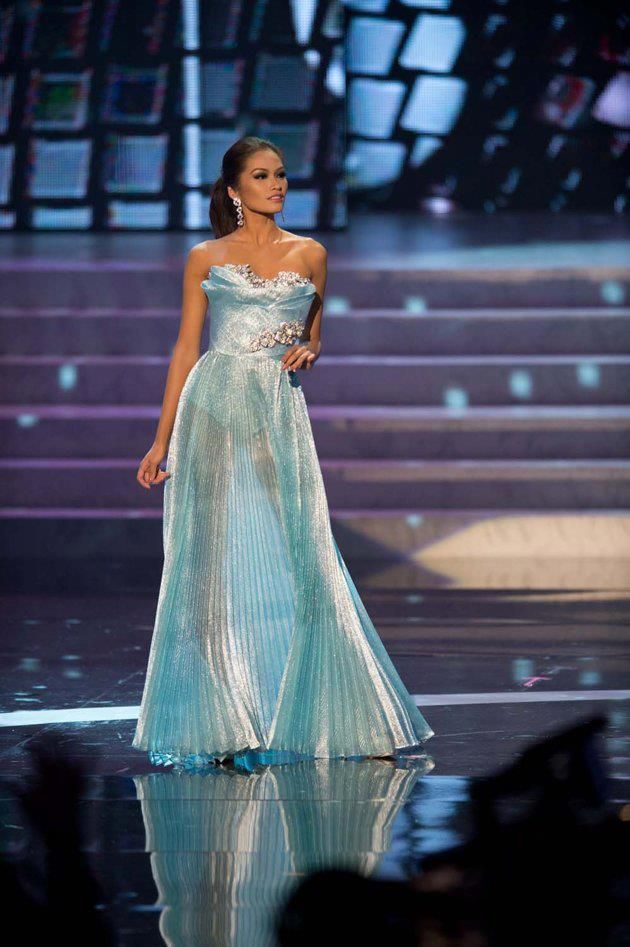 The Thoroughbred: Janine Tugonon
1st Runner-up, Miss Universe 2012



(Photo by Matt Brown / Miss Universe Organization)
We grew up watching beauty pageants. Our parents, who owned a gallery, always happily sponsored pageant portraits for Miss Tuguegarao, Miss Cagayan, Miss CAVRAA, Miss SLCT... As the "official photographer" of these contests, we'd be in charge of selecting Miss Photogenic - a task we took seriously. We'd escort mum onstage when time came for her to unwrap the giant portrait that would reveal who amongst the candidates looked best in front of the camera.
Our uncle Henry was part of Kodak's team of photographers when Miss Universe was held in the Philippines in 1994. He came back to the province after the pageant, bearing spools of film with images that are now considered vintage. Funny. We remember it like it was yesterday, when a teenager from India beat the odds to emerge victorious over the pre-pageant favourite from Colombia and the towering professional volleyball player from Venezuela. The elaborate motorcades, the grand stage, the bright lights, the high-cut swimwear, the gorgeous evening gowns that sparkled as brightly as humanity's hubris in the 90's... We loved all of it.
Not content with sitting on the sidelines, we took our love of pageants well into our adulthood. We founded Mr Gay Hong Kong in 2009. And the rest, as they say, is history.
To understand Filipinos, one must understand our love of - no; our
addiction
to - beauty pageants.
Life is still a desperate grind for millions of Filipinos.
The girl onstage - she with the beautiful smile, glossy hair, sparkly dress - is an aspiration. But for the entire time she's onstage, she's also our fantasy of who we are
right now
. She is a validation that we are worthy to be in the public eye - to wear the the crown, the sash, the sceptre, the shoes.
This was something that Imelda Marcos, a former beauty queen, understood all too well. She helped champion the Philippines' bid to host Miss Universe 1974 - the first time the pageant was held in Asia. 65 pageant contestants sang "Pamulinawen," - an Ilocano folk song believed to be a favourite of Imelda's husband, Philippine dictator Ferdinand Marcos.
And whilst Ferdinand and his cronies pillaged the national treasury, Filipinos suffered. Imelda therefore had to be
the
symbol of beauty; she really had no choice. The people expected it of her. It was all a great, big show composed of equal parts aspiration and distraction. Of course we all know how the rest of the story unfolds. Ferdinand Marcos is kicked out of power, is exiled, and proceeds to die. Imelda and her children return to the Philippines - back once again into the cradle of power. Imelda Marcos - former beauty queen - is now a global cultural icon.
Our fabulous domestic helpers and construction workers power the economies of many countries worldwide - this, we're extremely proud of. But we tend to believe that our best exports remain our singers, dancers and beauty queens. They are
onstage
. They are our cultural ambassadors. Across increasingly porous international borders, our beauty queens - who get to be on TV, can you believe it?! - project an image of the Filipino people the way we would like to be seen.
Polished.
Beautiful.
Able to stand shoulder-to-shoulder with the best of them.
And always - always - with that unshakable Filipino smile.
Filipinos may deal with corrupt political institutions, landslides, maritime catastrophe, monsoons, destructive urban flooding that puts Noah and his proverbial Ark to shame. But as long as the crown and the title are within reach, we've got hope.
// Thank you, Janine. //