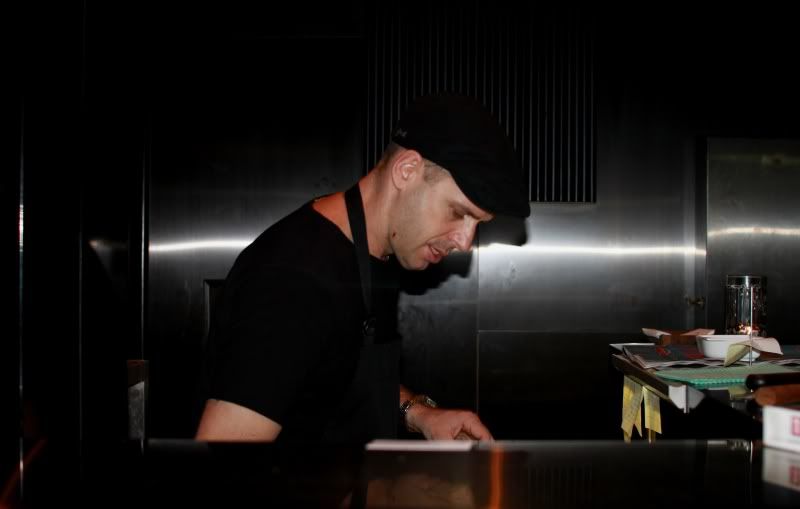 HEAD CHEF PERSI IS A SORT OF HIPPIE.
FRIENDLY, CHATTY, ALL ABOUT LOVE AND PASSION AND A FREEWHEELING, PLAYFUL CREATIVITY WITH HIS FOOD.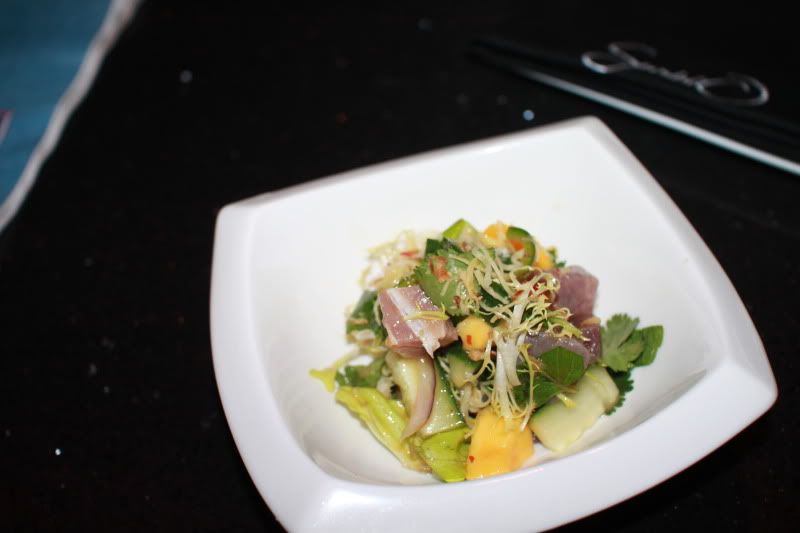 TUNA MANGO CEVICHE.
A FEARLESS STARTER THAT HITS YOU WITH A BIG, BOLD, SPICY, TANGY DRESSING.
GREAT TEXTURE, TOO.
CRISP HERBACEOUS GREENS, FLESHY TUNA, MELT-IN-THE-MOUTH MANGO.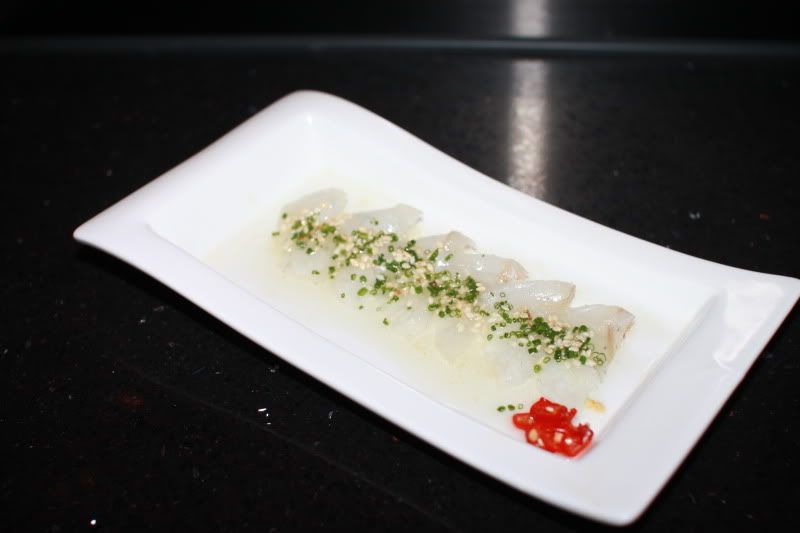 PAPER CUT SNAPPER.
A MASTERFULLY AUDACIOUS JUXTAPOSITION OF DELICATE FISH AGAINST TERRIFIC HEAT.
JALAPENO KINGFISHER.
MEAT DRENCHED IN CHILI-GINGERY, GUILTY, OILY GOODNESS.
IT'S A PARTY IN THE MOUTH.
AND WHILE WE'RE AT IT, LET'S INDULGE IN CRAB ROLL
WITH A DECADENT CROWN OF ROE ON TOP.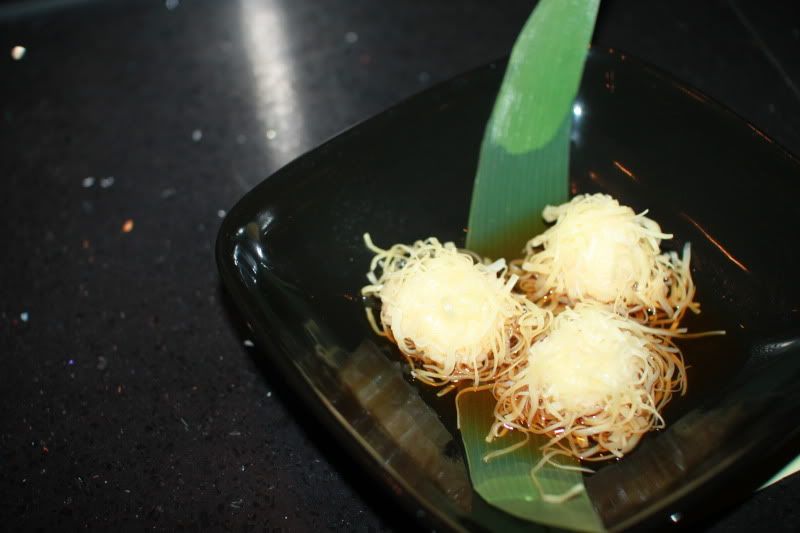 STEAMED PRAWN DUMPLINGS -
OUR FAVOURITE DISH OF THE NIGHT.
WONTON SKIN FINELY SLICED AND ARTFULLY ARRANGED ON THE DUMPLINGS.
FLUFFY - AKIN TO TICKLISH DENDELIONS ON THE TASTE BUDS.
SEARED SALMON + SCAMPI SUSHI.
RICH, BUTTERY, FISHY GOODNESS UNDERSCORED BY A BEAUTIFUL, EARTHY SEAR.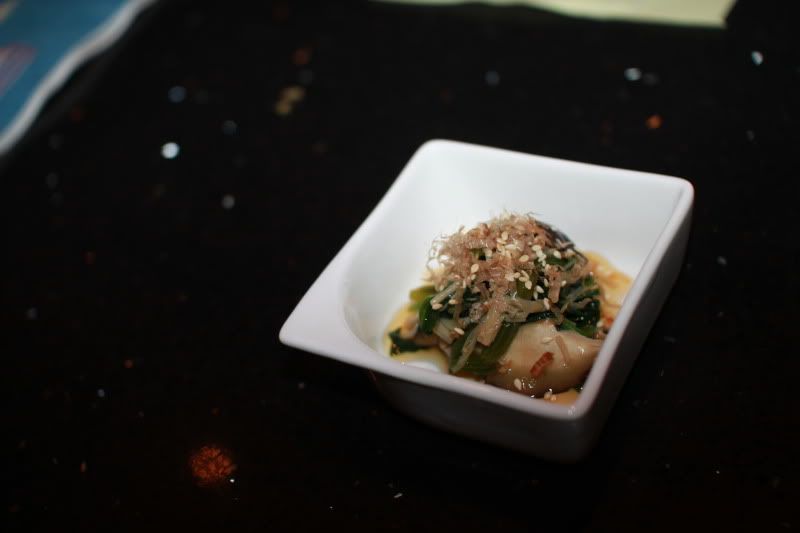 SPINACH MUSHROOM SALAD.
COOL, SUPPLE, PALATE CLEANSING VEGETABLES
STRAWBERRY TEMPURA WITH BLACK SESAME ICE CREAM.
CINNAMON, COCONUT, SESAME BATTER.
NEED WE SAY MORE?
SushiO head chef Persi Ian is just about the most chill chef we've ever met. But don't let his boyish mien fool you. He's a kitchen fiend, with a penchant for spinning classic Japanese dishes with an almost aggressively fiery flair. The result is a menu brimming with delightful surprises - each mouthful a sort of gastronomic reawakening.
Chef Persi spent four years in Nagoya and one year in Kamogawa. He started working in a Japanese kitchen whilst surfing on the coast southeast of Tokyo. This unconventional induction into a tradition-bound cuisine perhaps best explains Chef Persi's highly individualistic approach. His dishes do display unquestionable technique - a nod to Japanese discipline. But they are a fearless showcase of bold flavours and ballsy presentation, too.
We visited SushiO by ourself one fine evening. Chef Persi kept a constant stream of chatter whilst beautiful plates marched in front of us, on the bar counter. By the end of it all, we managed to try nine different dishes - each bite, a total pleasure.
It's also a happy circumstance that SushiO is right around the trendy PoHo neighbourhood. Plenty of stylish, design-y types hanging around, many of them gay. Perfect spot to enjoy sushi and watch the world go by.
SushiO
G/F 2 Bridges Street
Sheung Wan, Hong Kong
T: +852 2480 0009
E:
sushio@casteloconcepts.com