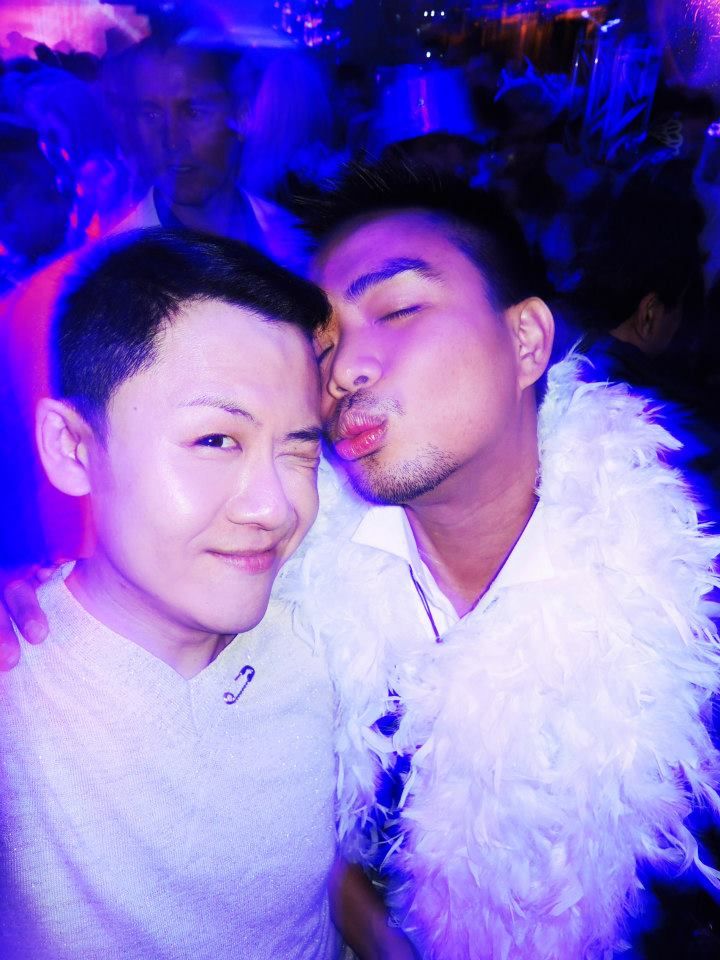 WITH MODEL BOSS DEREK NG

WITH PR MANAGER FAYE WONG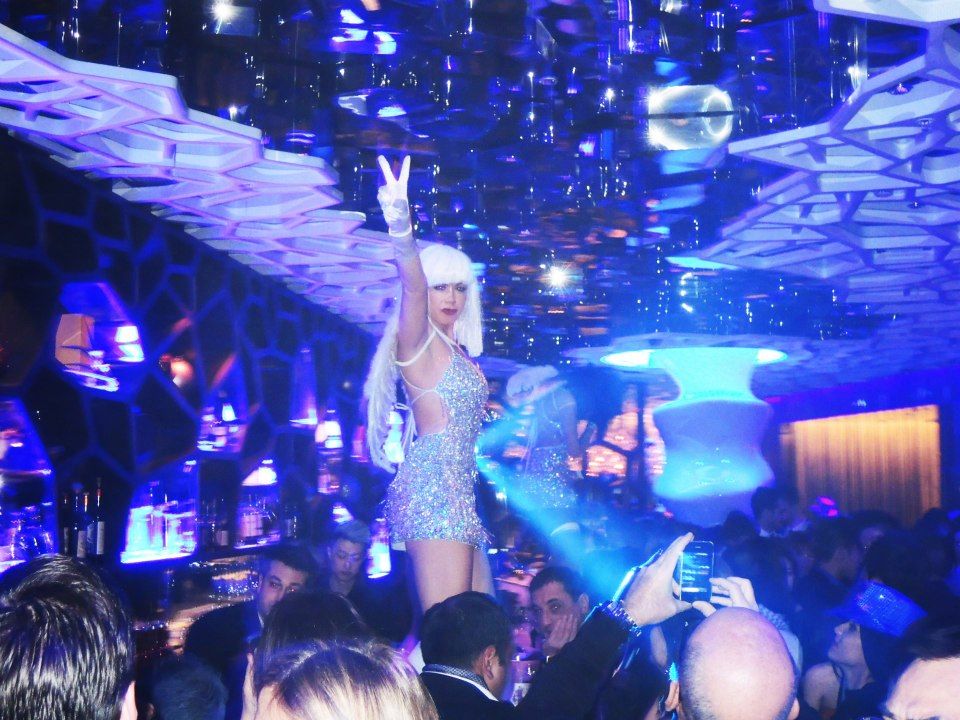 PEACE, SNOW ANGEL!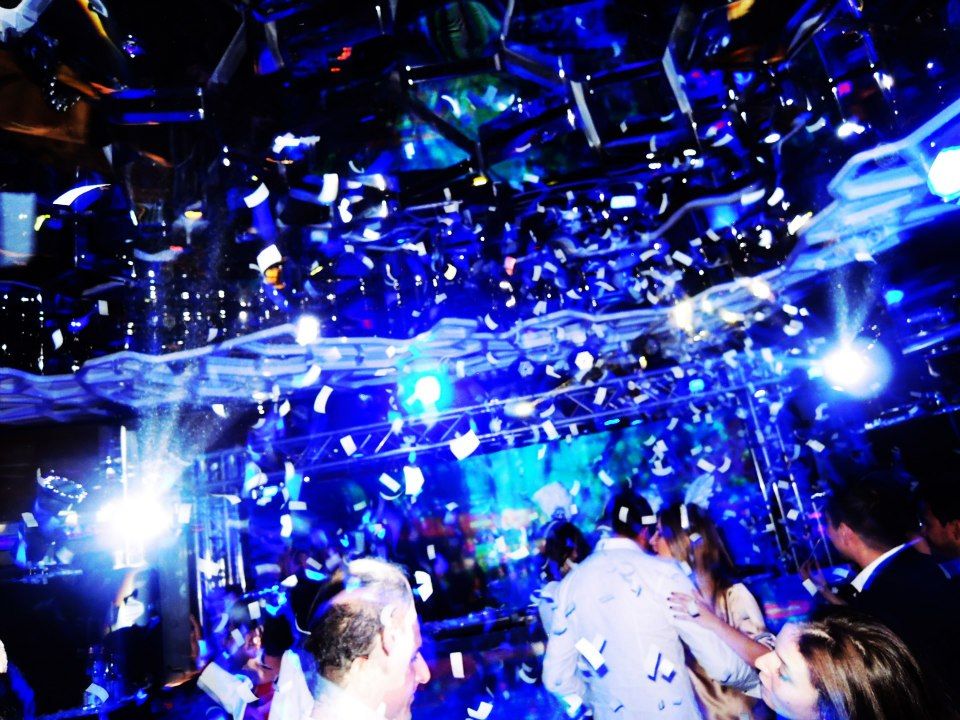 HAPPY NEW YEAR!

YOU MAY DANCE, BITCHIZ!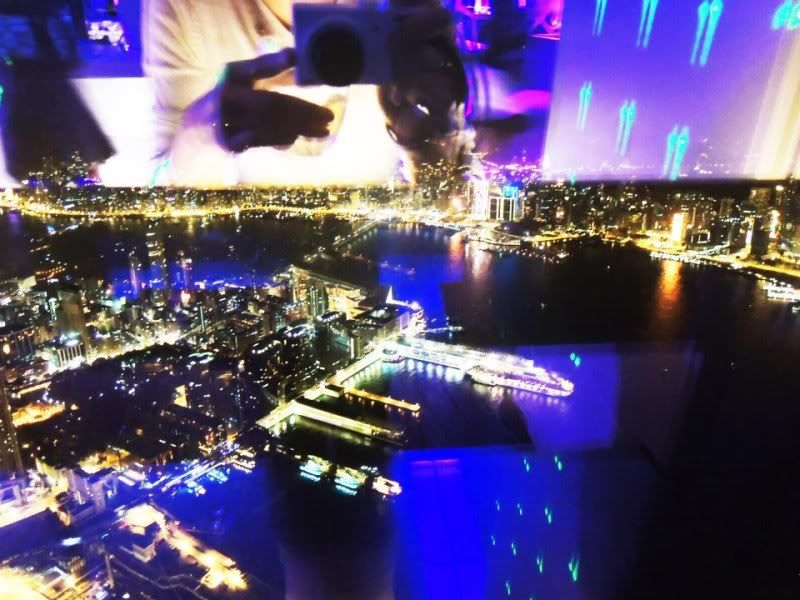 VIEW OF HONG KONG FROM THE OZONE LAYER - HONESTLY.

I was ecstatic when Faye Wong, PR Manager of Ozone at the Ritz-Carlton, invited me to MC what was billed as "The Ultimate Countdown Party." I immediately congratulated myself. What a great way to end 2012 and greet 2013, I thought.
Asia is the centre of the world, Hong Kong is the capital of Asia, and the Ritz-Carlton is the capital of Hong Kong -
everyone
knows that. And on top of the Ritz-Carlton, Ozone - the highest bar in the world. I had arrived, I assured myself. In the meantime, I had worked myself into a twin frenzy of delusion and doubt.
There were two checkpoints before I got to the set of lifts that would eventually take me to Ozone.
"I'm the MC tonight," I explained, when the door bitches checked for either a room card or a countdown party ticket. Meanwhile, the jetsetting Ritz patrons swirled around me in a dizzying cloud of perfume and gemstones and crystalline laughter. Rich people laugh a different way, I noticed. They would throw their heads back and bare their huge, radioactively white teeth, as though to envelope themselves in an impenetrable shield that repels lesser beings.
"I can't wait to have a glass of champagne," one of the ladies complained loudly as the lift headed all the way up to what felt like the Ozone layer (ha, ha).
"Or two," I interjected. "Bottles. What's one, little glass?" I sniffed. "Champagne is like water."
The entire lift burst into laughter.
Fake it 'til you make it
, I willed myself.
Keep your head up high and nobody'll notice you don't belong. Besides, we're gonna be so high up. Everyone's better judgment will be diluted even more by thin air.
So I did my thing and it was fabulous. My nerves calmed down a bit after I had a bit of Belvedere (RED) on the rocks. How hard is it, really, to whip the crowd into frenzy when they're already pretty
much overstimulated by a parade of international DJ's, dancing snow angels, non-stop confetti, and a huge video wall that displayed the seconds left to midnight in ever increasing size?
Not hard.
I looked around me; everything was spectacular. It's the Ritz, for chrissakes!
And yet, there I was, surrounded by obscenely rich trust fund kids who wanted to take a photo with me and my giant feather boa... I chided myself for being ungrateful. How many MC's scored the poshest countdown gig of 2012-2013?! One! Me! I confess, I was thrilled only for a hot second because all I really wanted was to be surrounded by my very best friends. Chris. Emma. Rye.
But it was also hard for me to call on the "friend card" that night because - let's be honest - drinks are expensive in Ozone and it's not like I had much time to socialize, anyway. I was working.
After I thanked Faye for having entrusted me with the gig, I hurriedly made a beeline for the lift. It was starting to get ridiculously lonely at the top.
What goes up must come down
, I sighed.
Happy New Year.