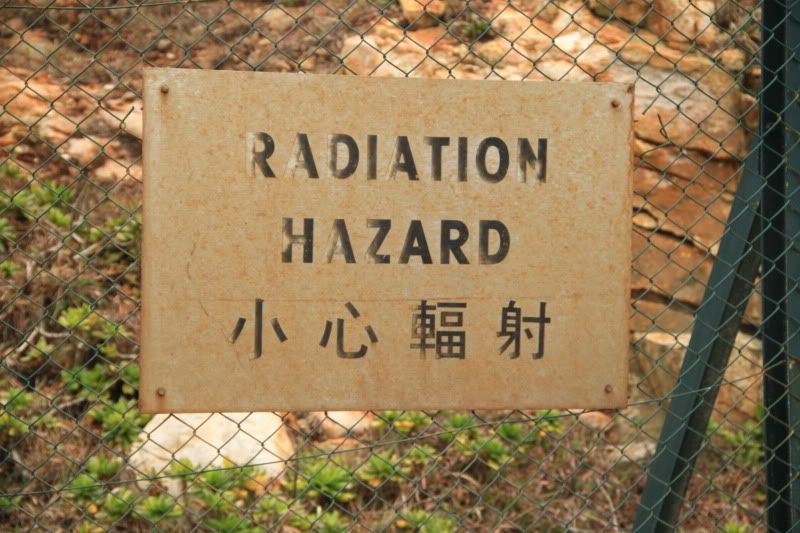 DID WE LET THIS PUT US OFF?
NOPE.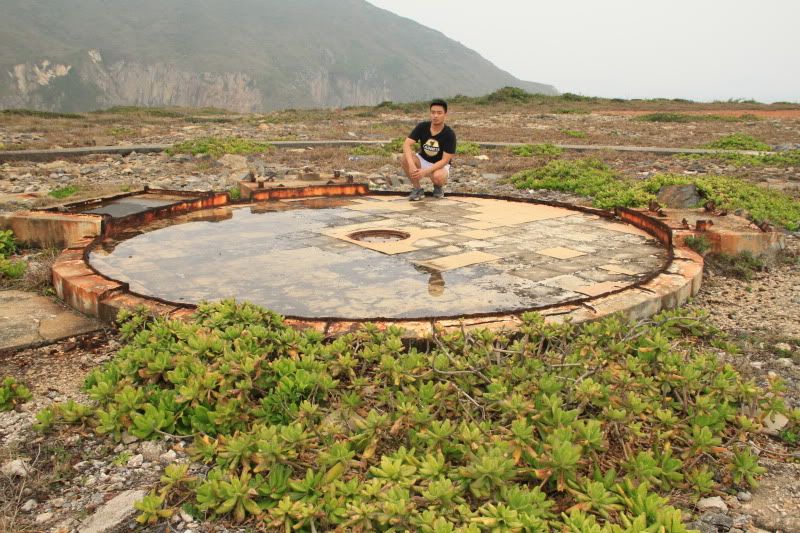 I GUESS THIS IS AS CLOSE AS WE GET TO A TOILET IN THESE PARTS...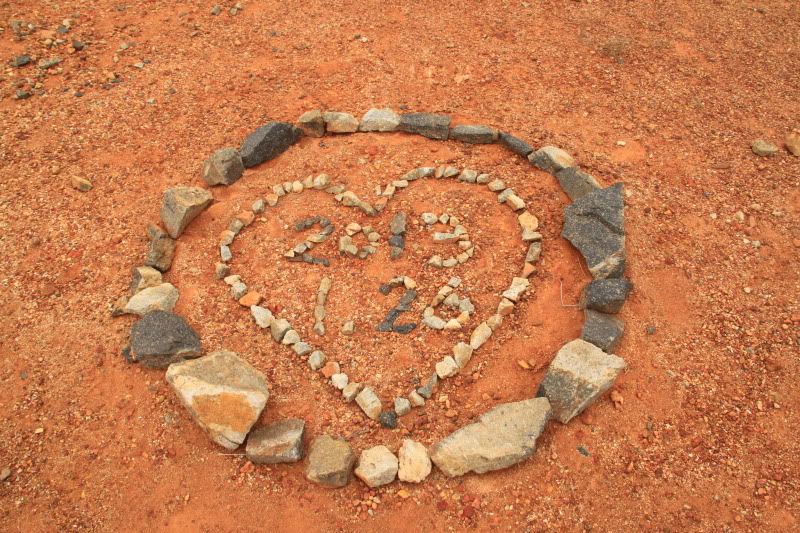 STONE ART.
LOVE ART.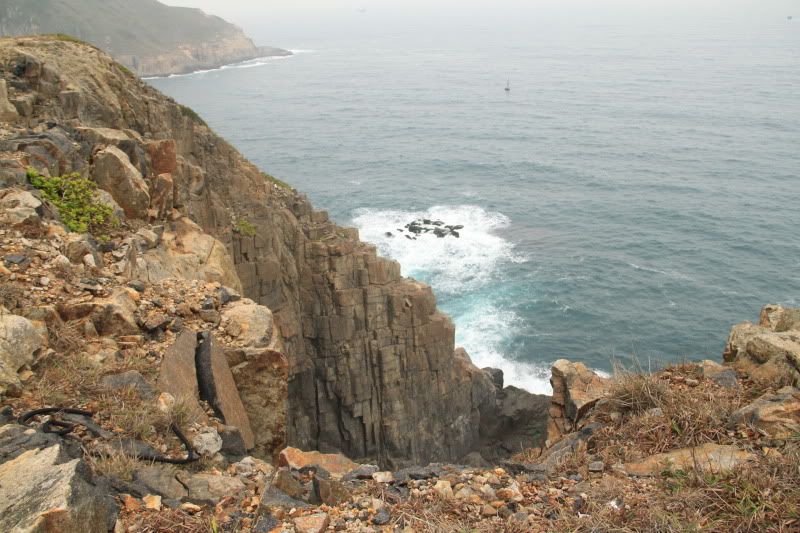 VERTIGO.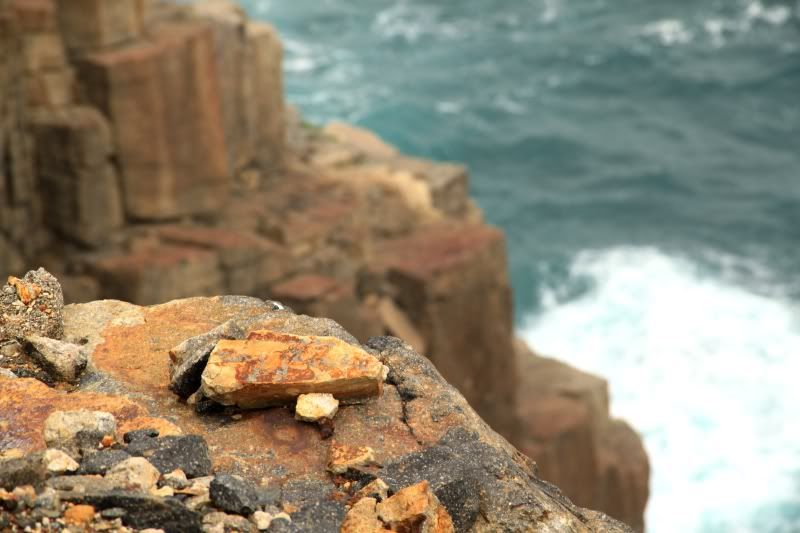 YUP, I WAS


THISCLOSE


TO THE EDGE.
"Down or up?" Chris looked at me with a raised eyebrow.
"Up," I exhaled with my chin up, projecting a supreme confidence I felt none of. I mean, UP means going through a hole in a fence that says "RADIATION HAZARD." What if I get nuked? What if the thorns of overgrown bougainvillea tear at my flesh? What if I slip, fall and plunge to my death? What then?
We knew as soon as we slipped through the fence why the government wanted nobody to go beyond that point.
The place looked like Mordor.
Or Mars.
Loose rocks, alienesque plant growth, red soil.
It scared me shitless. I couldn't wait to leave.
But since we were there already and I'm likely to never return, I walked as close to the edge as I possibly could.
I closed my eyes.
I raised my arm high above my head.
And I pressed the shutter.
CLICK.
Mission accomplished.
"Let's go," I called out to Chris, who was peeing on the helipad.