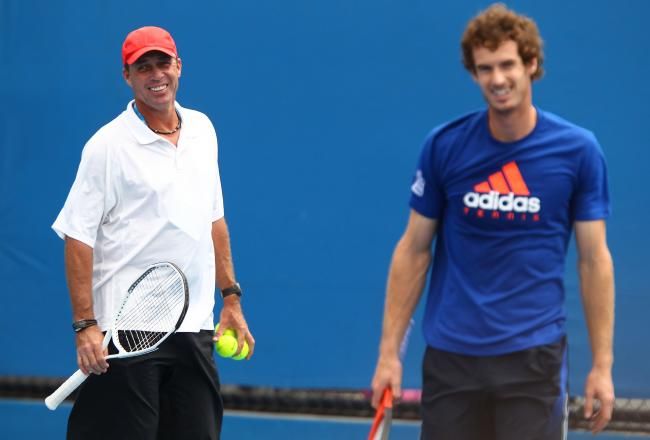 Had the good fortune of watching Ivan Lendl duke it out with John McEnroe at the BNP Paribas Tennis Showdown in the AsiaWorld Arena two weeks ago.
It was so much fun.
But not as fun as how I imagine the coaching sessions go between Lendl and his star ward, Andy Murray.
These two - clearly - are in a mutual admiration society.
Look at how excited the both are, to serve (*gigglez*) our May December romance fantasies.
TGIF, bitchiz!