HONG SEOK-CHEON.
I, TOO, WOULD LIKE TO HAVE MY FACE RENDERED JUST SO AT THE ENTRANCE OF MY RESTAURANT.

OOPS.
HAVEN'T GOT ONE.
RONNIE, TERI & ROBIN
UNCLE JAMES AND SLEEPY ROBIN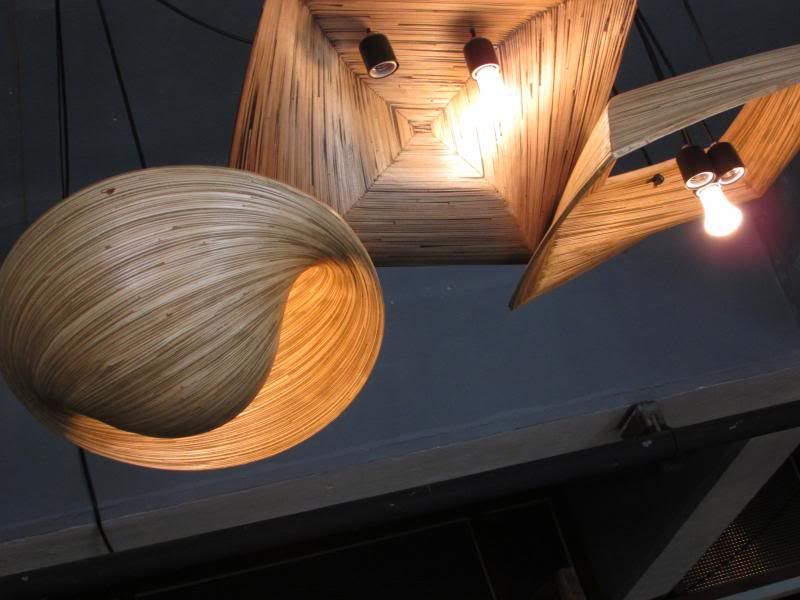 SO WANTED TO STEAL THOSE
BUT THEY WOULDN'T FIT IN MY HANDBAG.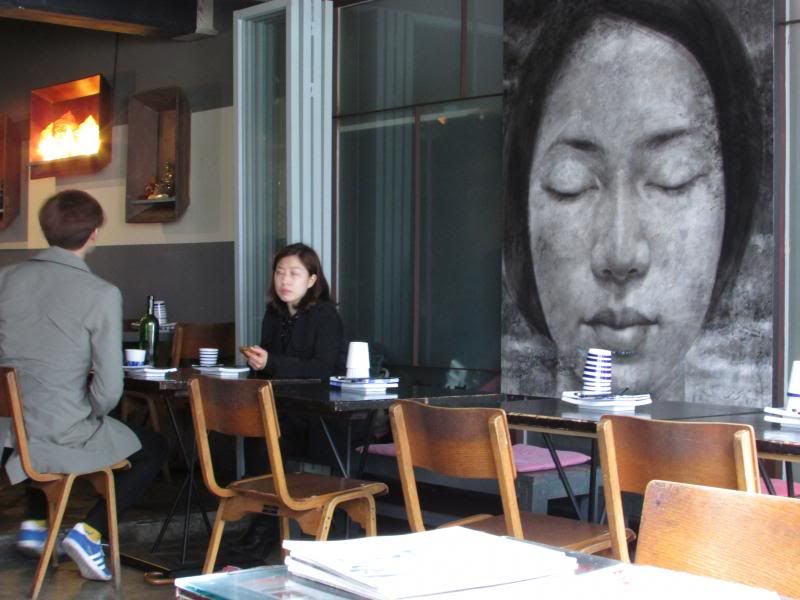 LIFE IMITATES ART.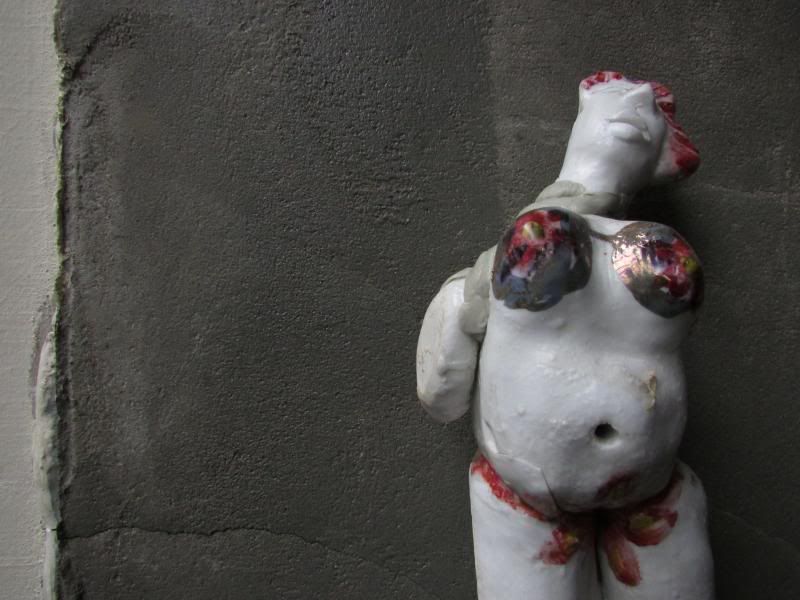 THIS PIECE IS SO RANDOM,
BUT WHO THE FUCK CARES?
AS LONG AS SHE LOOKS FABULOUS.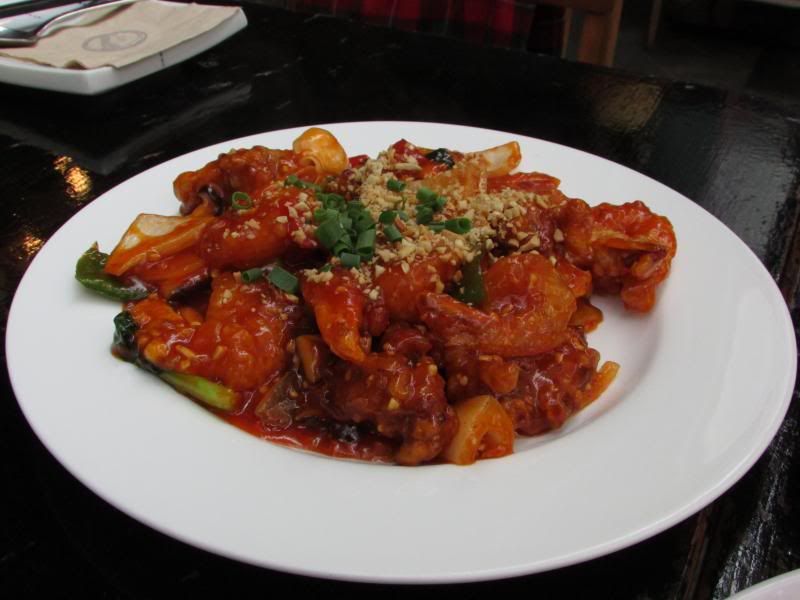 THOSE PRAWNS WERE FABULOUS.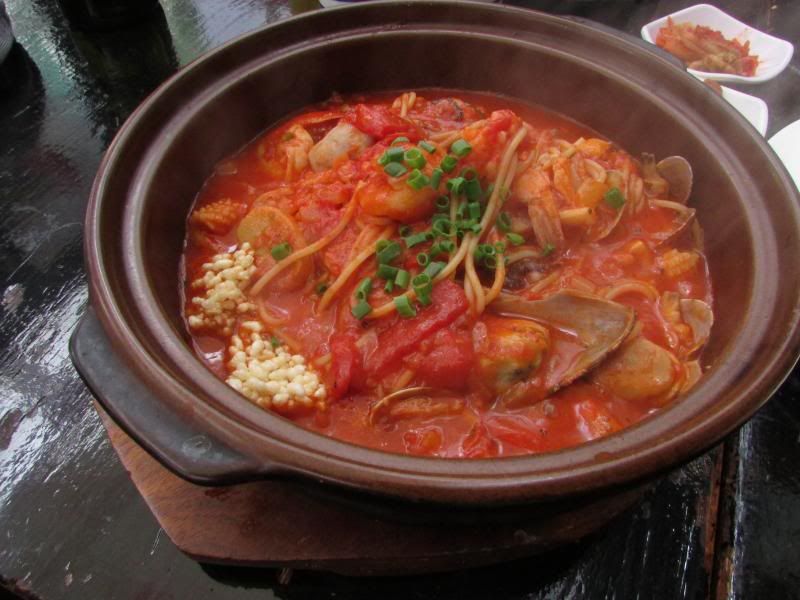 AND SO WAS THIS OVERCOOKED RICE DISH -
CAN YOU EVEN BELIEVE IT?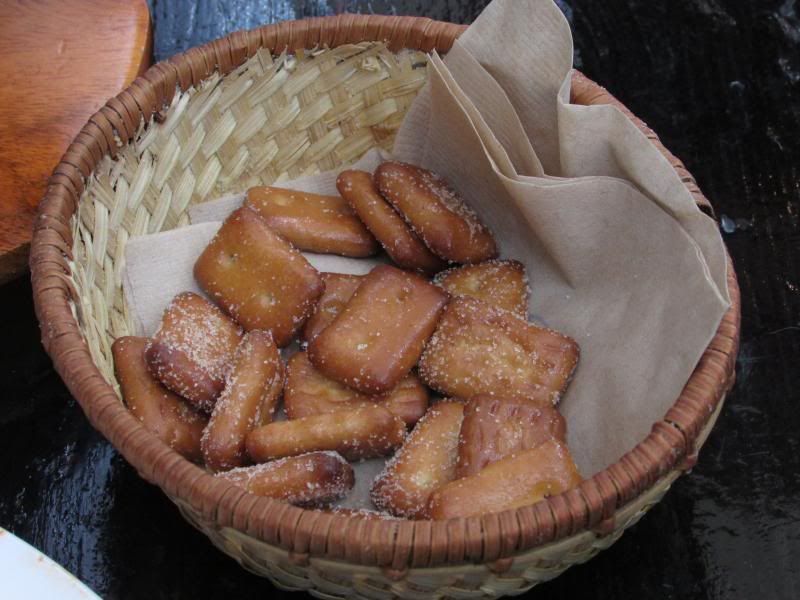 SOME SORT OF 'MILITARY BISCUIT.'
MM-HM, I BET IT IS!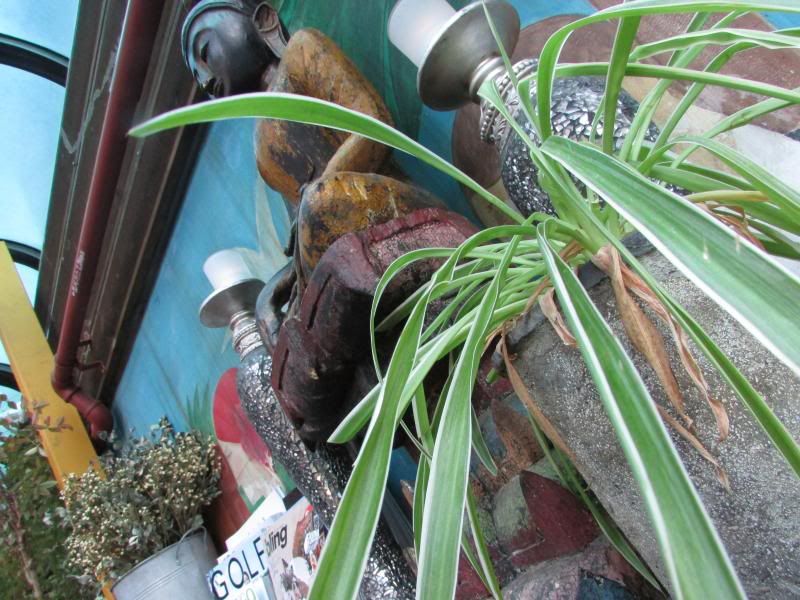 MY THAI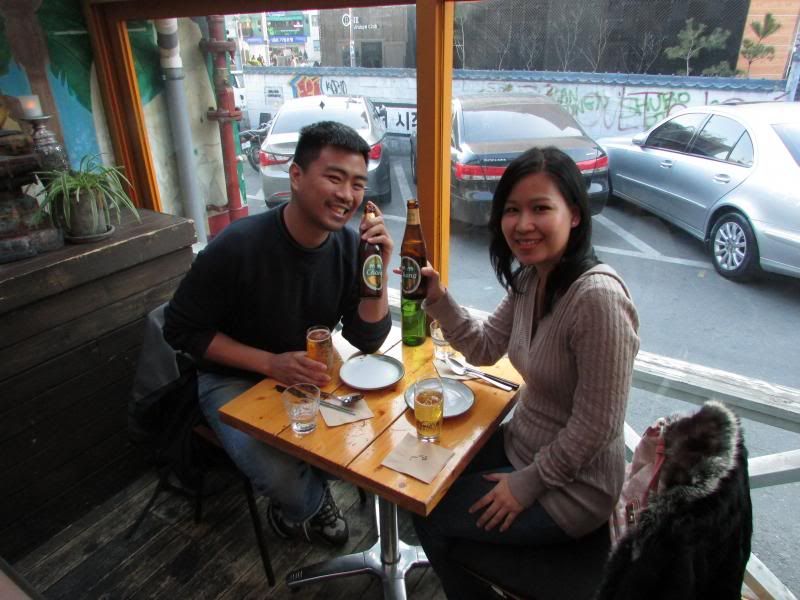 HYPERACTIVE JAMES AND THE BEAUTIFUL JEDA
There's only one out n' proud gay Korean celeb. His name is Hong Seok-Cheon. He owns restaurants all over the city that, together, make a daily turnover of KRW10,000,000.
Really
not bad.
His restaurants are pretty. Lots of personal touches in the decor. Ronnie, Teri and Robin took me to
My Noodle
for lunch; my dear friend, Jeda, would later take me to
My Thai
for dinner.
There's plenty of natural light in both venues. Casual dining, great atmosphere, friendly service, seamless table turnover. Teri was tickled pink when our server brought a complimentary drink "for the baby." Robin hadn't even yet started drinking milk from the bottle, but the gesture was heartwarming anyway.
Food was tasty but a bit on the pricey side, so I was horrified when Ronnie wouldn't let me contribute towards our lunch bill. I
knew
I had the most to eat; I
always
do.
"You can pick up the tab," he said with a twinkle in his eye, "when we visit Hong Kong."
Jeda wouldn't let me pay for dinner, either; I must have had six bottles of Beer Chang with our chicken wings and spicy beef salad! She raced against me to the cash register and handed her credit card over whilst I fumbled with the unfamiliar Korean won in my wallet.
I didn't get to do much sightseeing in Seoul. I was in and out in two days, on shitty flight schedules besides.
But I got to see and talk and touch and play and laugh and eat with loved ones.
Mission accomplished.