THE LITTLE HOUSE IN WOODBERRY
AS IT LOOKED THEN...
HYPERACTIVE IN WOODBERRY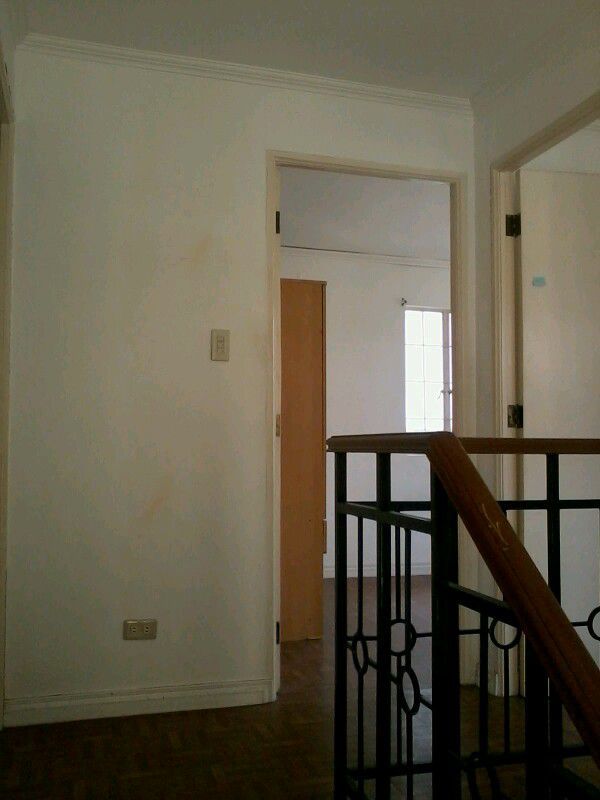 ...AND AS IT LOOKS NOW.




I'm the firstborn child in a brood of six. Six!!! From Tuguegarao, I moved to Manila when I was 16 to study theatre in
Ateneo
. My other siblings soon followed. From a little dorm room, I moved to a bigger one to share with my sister, Diva. When Teri and Loren joined us, we had to move yet again to a larger place. I realized then that as long as we didn't own our own place, my parents are sentenced to monthly payments on rental properties for many more years to come.
In 2005, I was recruited to be a part of Hong Kong Disneyland's Grand Opening Team. Performing in a Disney theme park - surely that's a dream job! I was ecstatic. And like any good Pinoy son, I dutifully saved my Disney dollars until I felt I had enough to make a down payment on a family home. I then passed the money to my mum, who promptly started house hunting.

In 2007, we broke ground on Woodberry subdivision in Antipolo. We were the first to do so. I knew little about the area; I knew even less about the development plan. It was enough for me that mum fell in love with Antipolo and with the idea of Woodberry. She saw promise where, in fact, there was nothing more than acres of grass. Our house stood alone for quite a while. I wondered whether we'd get any neighbours at all apart from the stray cats that always seemed to know when we'd be getting rid of dinner leftovers.

But really, my life is in Hong Kong. I don't remember much more about Woodberry. Out of all of us, I spent the least amount of time there. Often, I struggled with mortgage. I questioned why I've committed a huge chunk of my monthly budget to something I couldn't immediately benefit from. Meanwhile, there were holidays I wished I could have taken, clothes and gadgets I had hoped to purchase, ridiculously chic restaurants I desperately wanted to try. It's too easy to focus on what you can't have when you're fabulously trying to make ends meet. I've had to count on mortgage rescue packages from Diva and my parents on some months when it was just too impossible for me to figure things out. I dread to think of what might have been if I didn't have that financial support system.
Today, Woodberry is fully populated.
But our family home is now empty.
Diva is back in the Philippines after years of gorgeous travel on some of the world's biggest cruise ships. Teri is in Korea with her family, keeping us posted daily on
Robin
's well being. And my youngest sister is still 'Teacher Loren' to Singlish-speaking Singaporean tots.
Igi is housed in the Rogationist seminary in Cavite, where he will soon take the next step towards priesthood. Vincent, our youngest, is still in Tuguegarao, studying to become a veterinarian. My parents might have promised to buy him a car if chose to pursue his degree at the local university... But I don't think Vincent's really counting on owning a car until he is able to afford it himself.
I'm still in Hong Kong - alone, but not single - and very much at home.
Yesterday, I received news that the house in Woodberry has been sold.

"You're a millionaire!" my parents enthused.
I could weep, celebrate, collapse, do a little jig.
I may not have spent a lot of time in Woodberry. But it served its purpose for me, as I hope it had for my siblings.

It watched me grow.