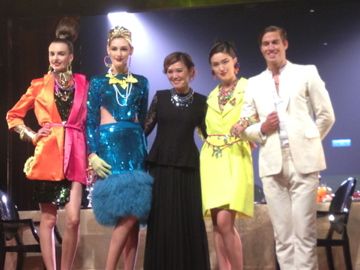 FRONT ROW SEATS (I grabbed 'em; Sarah reluctantly followed...)
AT THE MAC INDULGE PRESS LAUNCH.

A VIOLINIST PLAYING AC/DC OPENED THE SHOW.
MC EXTRAORDINAIRE CYRUS CHOW HOSTED.
BEAUTIES & THE BEAST MODELED.

RIGHTMOST IS 2013 MR GAY HK FINALIST, TREVOR ALT.
WOOHOO!
HK MAG'S SEXY MANAGING EDITOR, SARAH FUNG,
GETS HER MAC INDULGE FACE ON.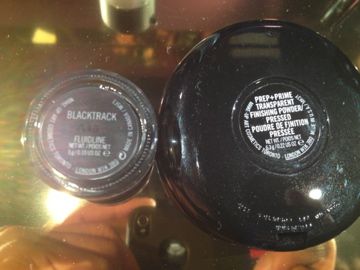 A BIT OF GUYLINER + PRESSED POWDER FOR HYPERACTIVE.

BLACKTRACK FLUIDLINE EYELINER GEL (!!!) IS SUPER NICE.
MY GUY, JOHN CHAN, USED AN ANGLED EYELINER BRUSH
TO WING THE CORNERS OF MY EYES.

EVERY SO OFTEN HE'D DIP THE BRUSH IN WATER
TO GET A DEEPER, DARKER SOOTY-ER APPLICATION.

THE RESULT WAS A CLEAN, PRECISE AND GRAPHIC POP
THAT INSPIRED ME TO WEAR THE LOOK
WELL INTO THE EVENING.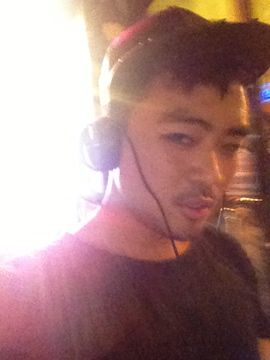 BRING THE WEEKEND ON!
POUNDING PAVEMENT IN SOHO.
AT KIEHL'S ULTIMATE MEN FUNDRAISER AGAINST CHILD ABUSE

"WHY SO SULLEN?" AD WONDERED.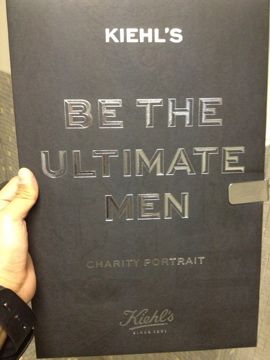 "BECAUSE," I REASONED,
"THE BOOK'S IN FUNNY ENGLISH!"

AND THE SAMPLE PRODUCTS GIVEN US WERE LOOSE -
NOT IN BRANDED GOODY BAGS (!!!).

BUT AD AND I STILL DONATED.
ANYTHING FOR THE KIDS.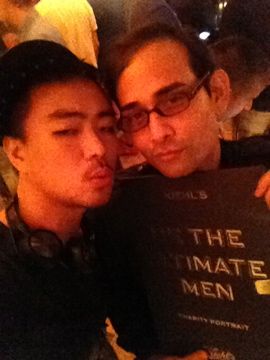 #HYPR + #EVILGENIUS?

IT'S AN #MGHK POWER PLAY.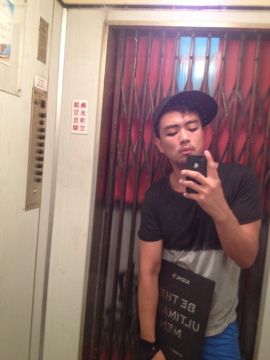 NIGHT'S NOT NEARLY DONE YET!

OFF TO EMMA'S NEXT
TO HANG OUT
WITH MY
NON-SEXUAL WIFE
OVER PIZZA, PASTA &
RERUNS OF DIVA UNIVERSAL'S
READY FOR LOVE.

IT'S ONE OF THOSE "IT'S SO BAD, IT'S GOOD"
MOMENTS IN POP CULTURE.
TRASH-TASTIC!
WITH SUCH SMOLDERING SENSUALITY,
IT'S A WONDER WE'VE KEPT THIS MARRIAGE
NON-SEXUAL AT ALL!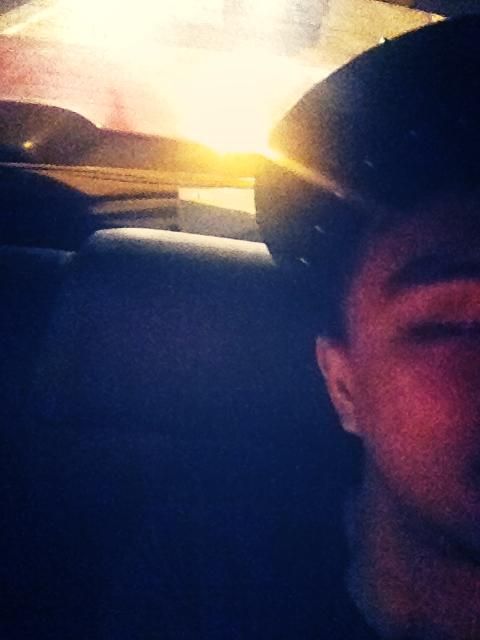 AFTER A QUICK HI-HELLO TO MY BEST FRIEND RYE,
OFF TO YET ANOTHER PARTY...

AND THEN MY iPHONE DIED.
// #HYPER?
YOU DON'T SAY. //