Hello, Friends!
Because I'm in a
party
mood,
Tennis Balls
are also partying all over the place!
ARRIBA!
Let's begin with
my husband
, who is packing quite a decent Tennis Ball: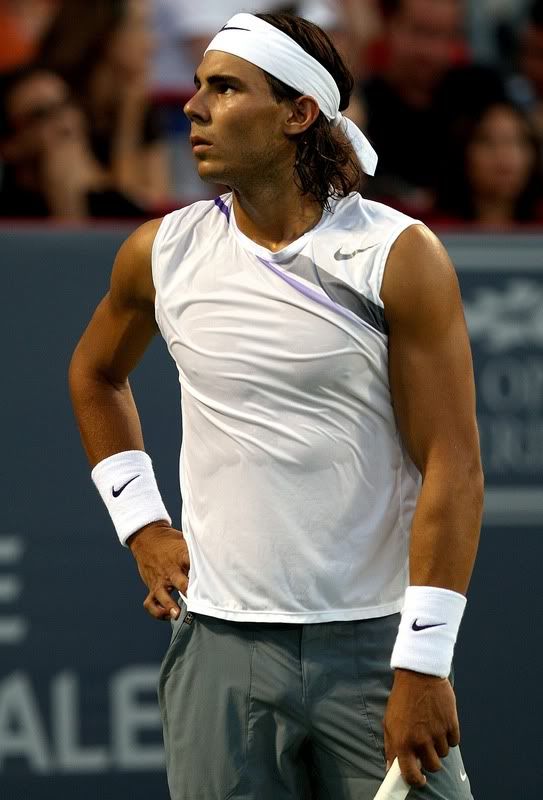 Hello, Little Rafa! Good Morning!
Next up is the one I'm having an affair with, Naughty Nole: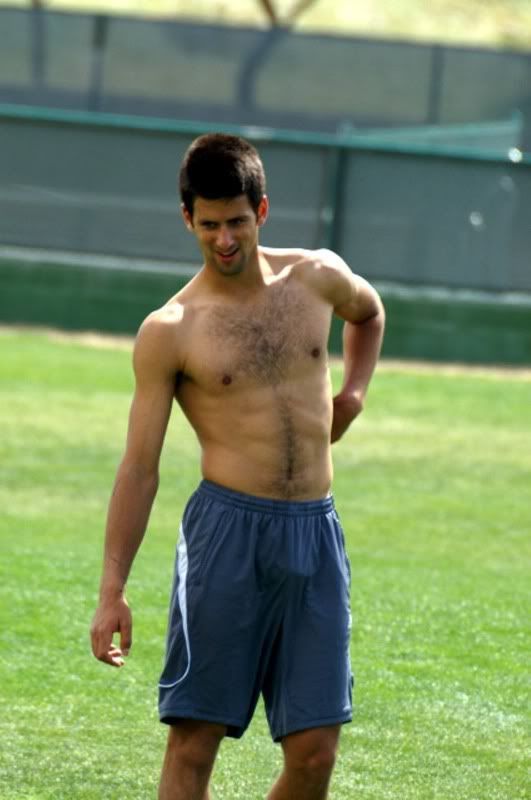 Ooh, Nole's... stretching... sideways! OMG x 1000!
How can we ever have a Party Edition without our favourite
Gillou
and his massive Tennis Balls?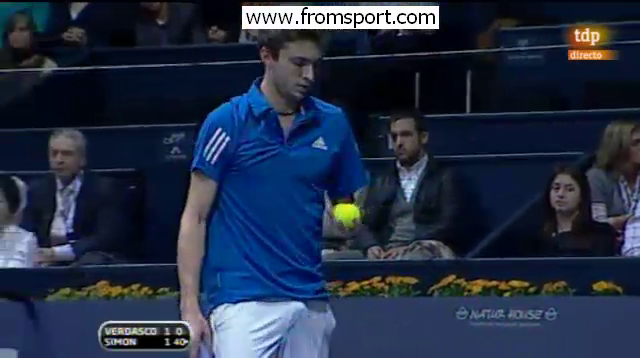 I'll never be the one who tells this boy to "Put it away."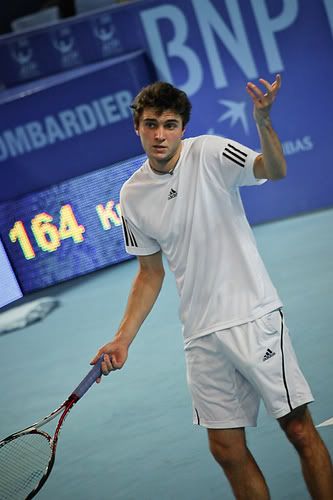 "I can't help it that I'm always tenting."
And since we're on Gillou, let's spice things up with a bit of French-Congolese flava!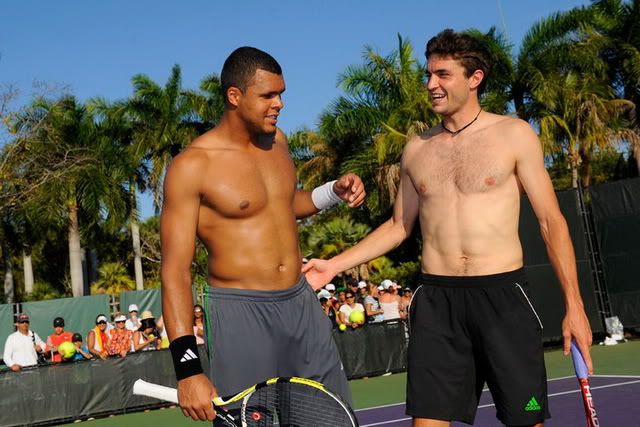 Jo-Wilfried Tsonga with Gillou & his gloriously pink... ears.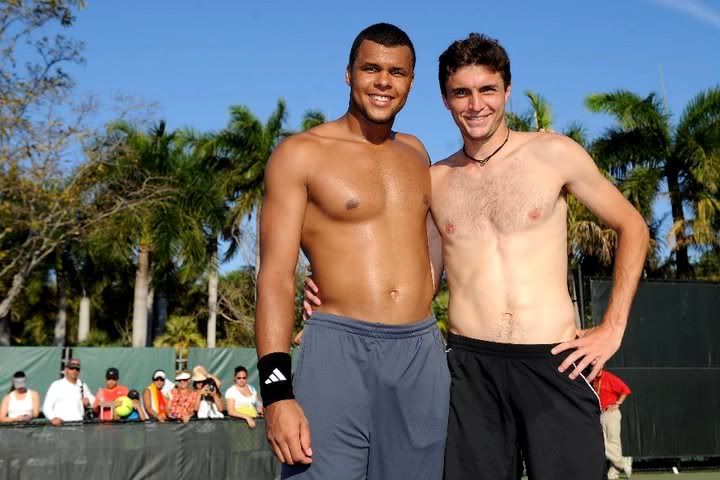 OMG GILLOU, YOU'RE WET DOWN THERE! WAS THERE A FLOOD?!?
Now we know why he's called the "Big Potato":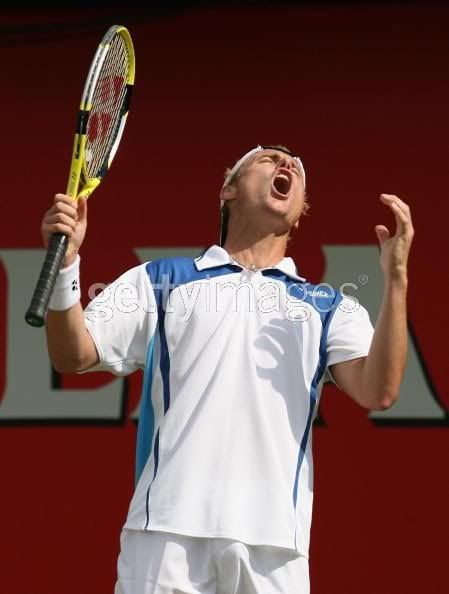 Lleyton Hewitt
Three cheers for German sausage!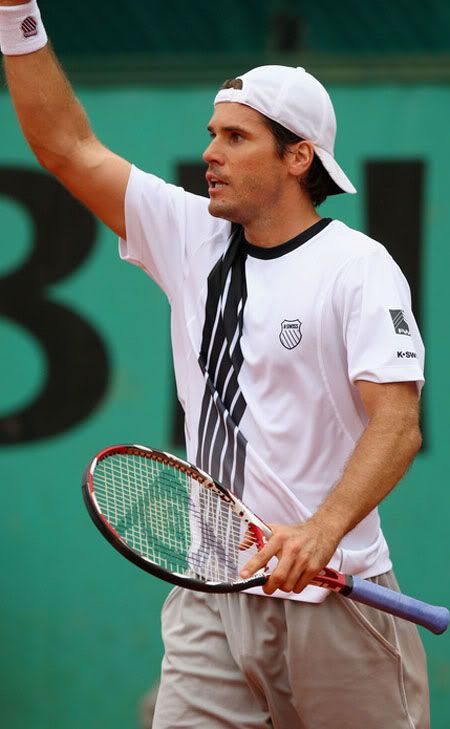 Tommy Haas
Here's on oldie but a goody (STILL the hottest - EVER):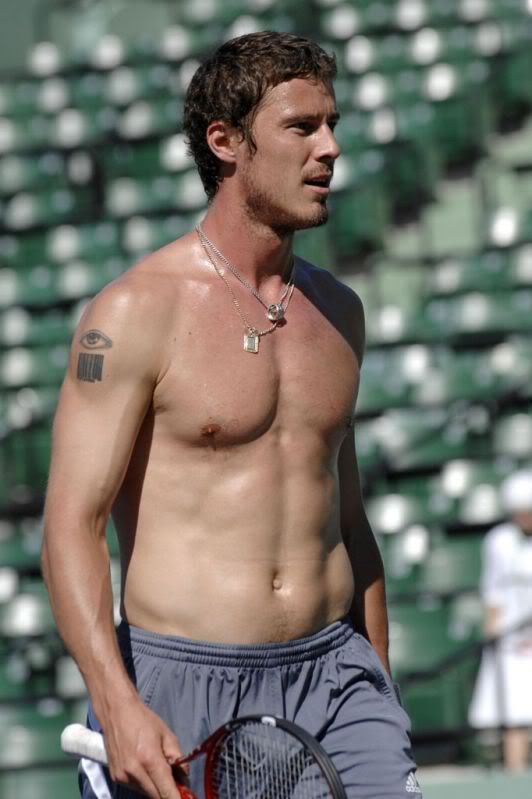 Marat Safin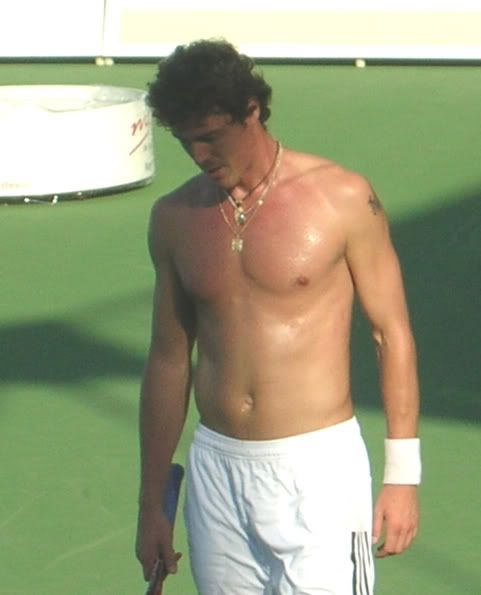 YES!!! There is a God!
And finally, what did Gillou say when he touched Nole's bum?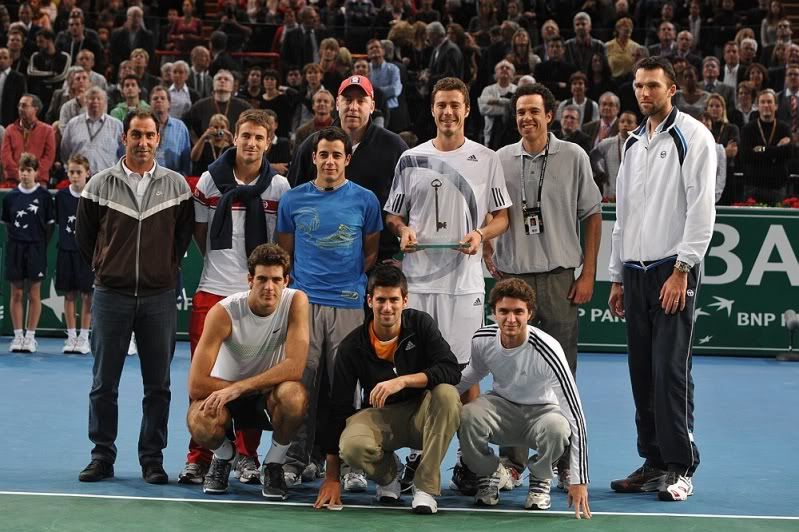 Gillou: Nole, I can feel your... Tennis Balls!
I don't own the copyright to these images.
They were shamelessly, lasciviously ripped off of other websites.
Toodles!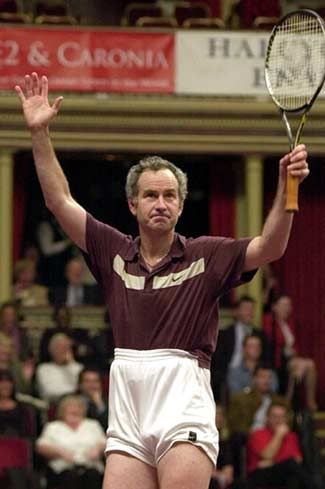 John McEnroe
With Affection,
James