Hello, Friends!
Pole dancing is awesome, honestly. I wouldn't dare call the "sport" lewd or vulgar. The girls who competed at the recent HK - China Pole Dancing Championship were so strong, they could beat the crap out of me.
I do love figure skating and gymnastics, so it's just a small leap of imagination to grasp the idea that pole dancing demands a similar level of discipline and artistry.
All the contestants were technically skilled - otherwise, they wouldn't be in any sort of championship. But two girls were seriously outstanding. Foxy transplant Nataliia Bikmuulina and local super gal, Tessa Yung.
I can't assume to speak for the judges, but from my Front Row, Centre seat (big thanks to the sizzling Ms. Emma Hammonds and
Pure Energy
, one of the event's biggest sponsors), I realized that there's just one thing that separates the successful performances from the fails: Face. Sell me your goodies using your face. A pole dancer needs to tell a story - a compelling narrative with a proper beginning, middle and end. Otherwise, we're just watching a dizzying poke-your-eyes-out display of propeller legs spinning madly around a pole. The "athletes" need to consistently display a cohesive marriage of technical precision and artistry in order for this infant "sport" to receive wider mainstream recognition.

My dear friend, Emma, hosted the show. She looked like a Roman goddess; she cracked jokes like a seasoned bar maid. Emma kept me entertained, honestly. And when I found my attention drifting off, I perved the capoeira dancers...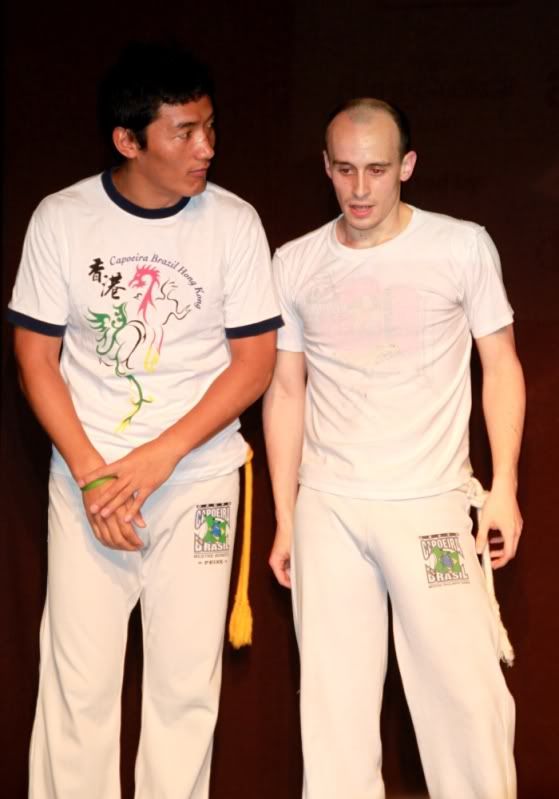 ...and one of the photographers, who had more arms than
Arnold
...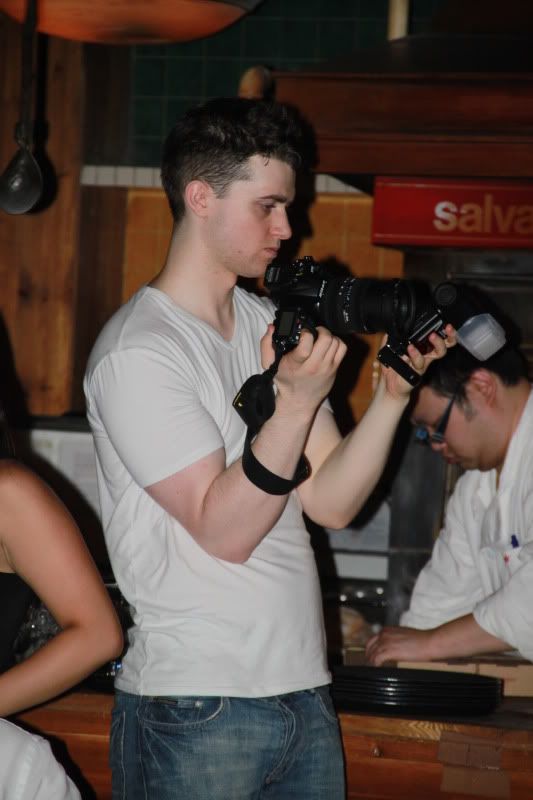 So this is Tessa Yung: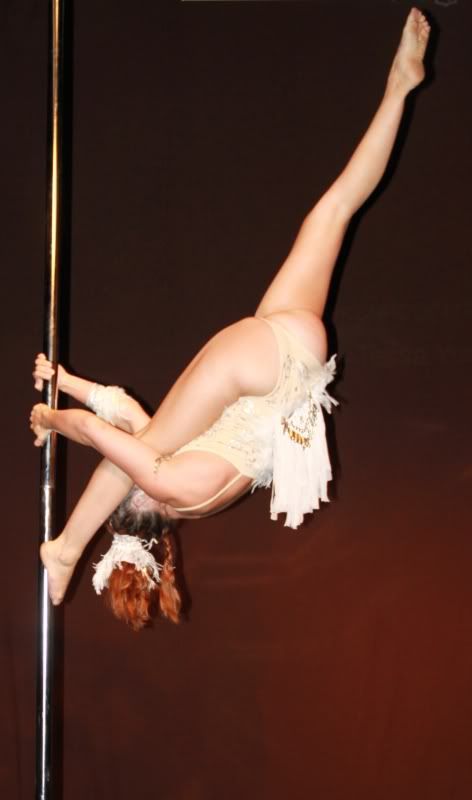 Holy
Hyperactive
smokes. Her performance had a high level of difficulty, had fluid transitions, and was thoroughly entertaining. She won the entire thing, and girlfriend totally deserved it.
With Affection,
James
PS
Boys are
sooo
ALLOWED to pole dance - as long as they look like this: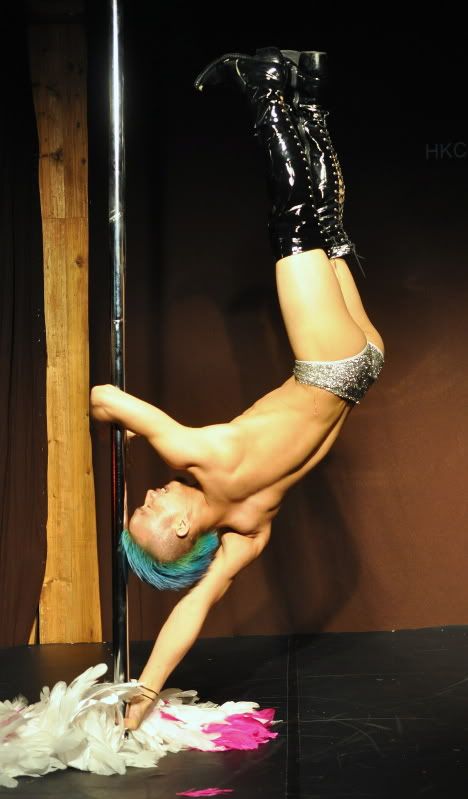 He goes by the alias "Ah Bill."