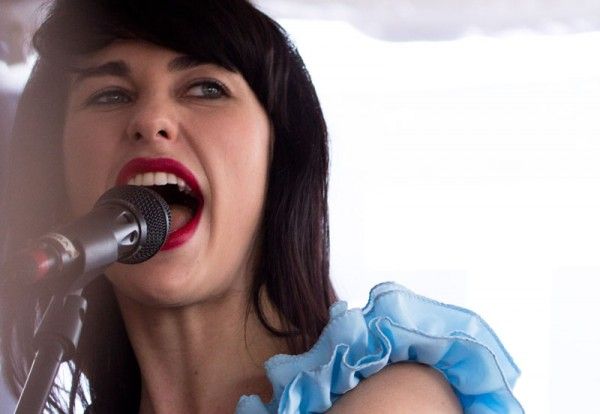 PERFORMING IN CLIVE BAR / AUSTIN
This song was first released in 2010 as the lead single in the debut studio album "Vows" by New Zealand-born artist Kimbra. It was re-released in November 2011 and then proceeded to peak at number 37 on the New Zealand Singles Chart.
I first encountered this song a few days ago, when 16 year old student Jesaiah Baer sang it for her
American Idol
audition in Long Beach, Califiornia. I couldn't get on YouTube fast enough to look up the original artist.
Kimbra looks like a 40s pinup girl. She's got the hair, the bright red lip and the dress down pat. But instead of a saccharine demeanor, you're instead hit with crazy eyes, hyperactive hands (ha!) and vocals that are at once powerful, passionate and eerily enchanting.
I was transfixed by this live performance because, if she fell behind the beat, she's fucked. Everything is syncopated, it's breathtaking. The harmonies are so close together, I'm having eargasms with every phrase.
What a stunning, delicious, finely orchestrated piece of contemporary genius.