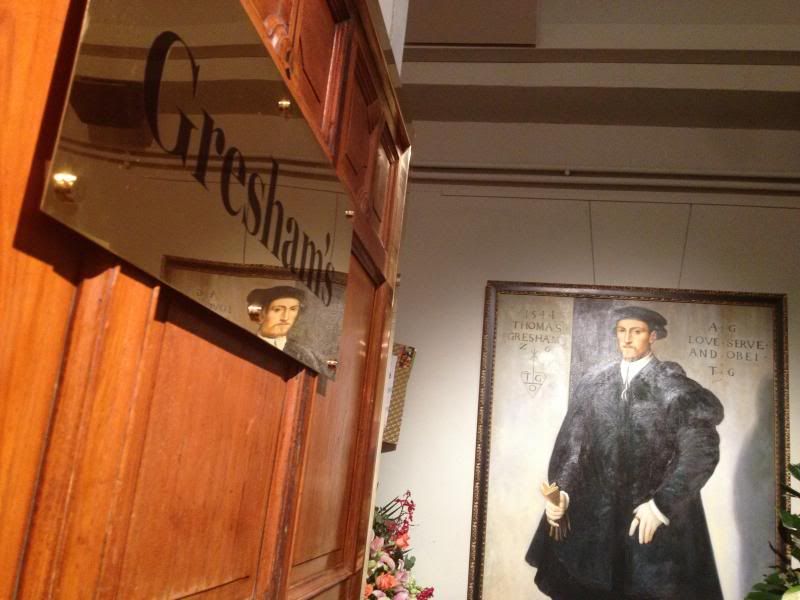 WELCOME TO GRESHAM'S!
WITH MY DEAR FRIENDS ALLEN (L) AND PETER (R).
I love auctions; there's such electric energy about them - the competition, the in-the-moment-ness, the thrill of taking something beautiful home. The first auction I organized raised over HK$300,000 for the Cancer Fund. It was in honour of my former employer and friend, Colette Koo, whose vibrant life was claimed by cancer. Since then, I've done auctions for food charities and various LGBT causes. More often than not, I'm also the auction master. I like it that way. It's a bit heartbreaking (for me, at least) to come in as a bidder, only to realize that everything is too expensive. The only thing I own from an auction is a black and white portrait of a family of elephants - and that's because
Chris
and I chipped in HK$350 each to score the winning bid!
I was delighted when I heard that Stephen Freeman, one of HK Magazine's founders, was opening the city's first middle-market auction house. Steve not only has impeccable taste and a great eye for truly special and unique items; he also regales customers with colourful stories about an object's history and provenance.
I attended Gresham's soft opening on Saturday night. It's in Ap Lei Chau, in the same industrial building as the
8th Estate Winery
(venue of
Chris
' 50th birthday party). Gresham's is designed in chic and simple warehouse style. The objects - furniture, art, antiques, carpets - all invited closer inspection. My dear friend, Peter, saw a wooden cabinet he thought would be excellent to keep liquor in. Greg spotted a rocking chair that'd no doubt entertain his daughter, Georgia. I saw a pair of pink chairs that had a cool, hippie, vintage vibe. Note to self: Check with Chris if he wants to chip in when that lot goes under the hammer!
Gresham's will launch June 15 with a Summer Series line up of Saturday afternoon auctions. I'm hoping that Steve, himself, is the auction master. I can't wait.
GRESHAM'S
408 Harbour Industrial Centre
10 Lee Hing Street, Ap Lei Chau
Hong Kong