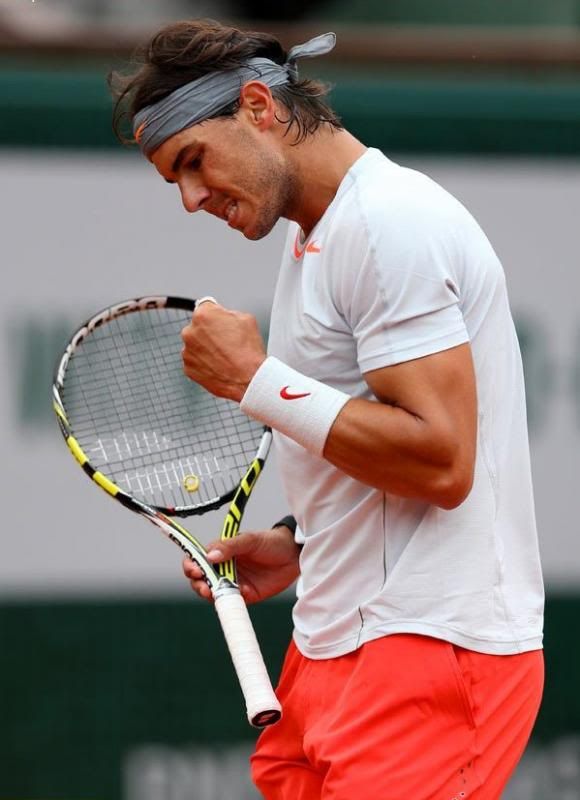 LOOK, MA! TENNIS BALLS!
THANKS FOR INDULGING US, RAFA.



PH // GETTY IMAGES




The 2013 French Open finale was an anticlimax, really, after the 5-set semifinal nail biter in which Rafael Nadal had disposed of Novak Djokovic. Rafa against David Ferrer was predictably lopsided. Rafa is
just
the King of Clay. If there's one thing he knows, it's how to take the title on the surface he loves. Meanwhile, it was only Ferrer's first time at Grand Slam finale. Rafa's win makes it a record eighth at Roland Garros. Hurray, world order is as it should be, our beliefs hold strong, we're all satisfied, life goes on as usual.
One thing that kept me excited throughout the tournament, though, was the possibility that another superstar would emerge from the shadows of Roger Federer, Rafa, Nole and Andy Murray. I was rooting for either
Gilles Simon
or
Jo Wilfried-Tsonga
- both of whom would have at least enjoyed home court advantage over the formidable Rafa. But alas, it was fellow Spaniard Ferrer who made it all the way through. Though both are from
the
tennis system that makes clay specialists like McDonald's makes Big Macs, Ferrer hasn't been able to challenge Rafa's dominance on this surface. Or on any other surface, really! Prior to the start of the French Open, Rafa has defeated Ferrer thrice this season.
The older Ferrer (31) can at least take comfort in the fact that he still has thicker, healthier,
better
hair than Rafa (27). I was super shocked to see on the Saturday edition of the South China Morning Post that Rafa's once-lustrous locks are about to disappear. He may be unstoppable on clay but he can't stop male pattern baldness. No records required; that's just the way the hairline retreats.
Rafa, beat it before it beats you! Just chop it all off
right now
and own up to your new image as a DILF! You'll be in good company. Look at dear, old
Tommy Haas
(35), who scored a straight-sets victory against Nole three months ago in Miami
and
reached Roland Garros' quarterfinals this year!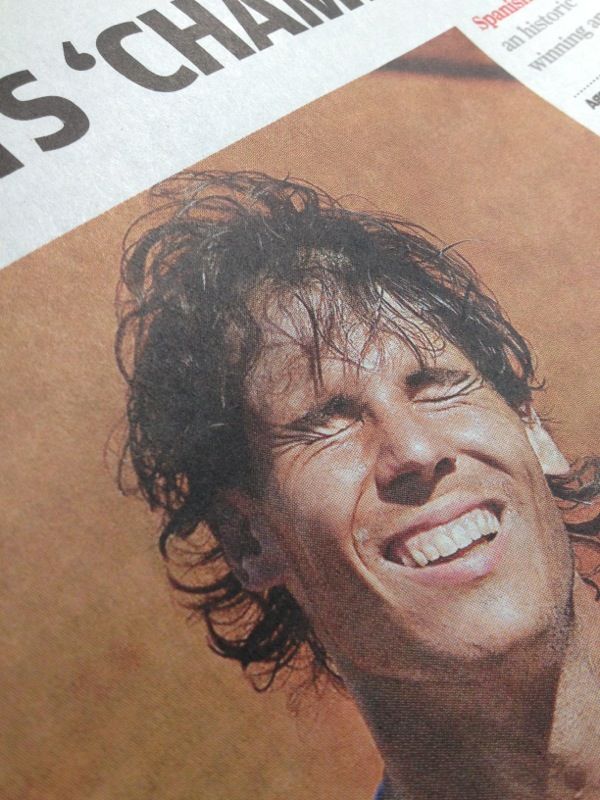 PH // SOUTH CHINA MORNING POST