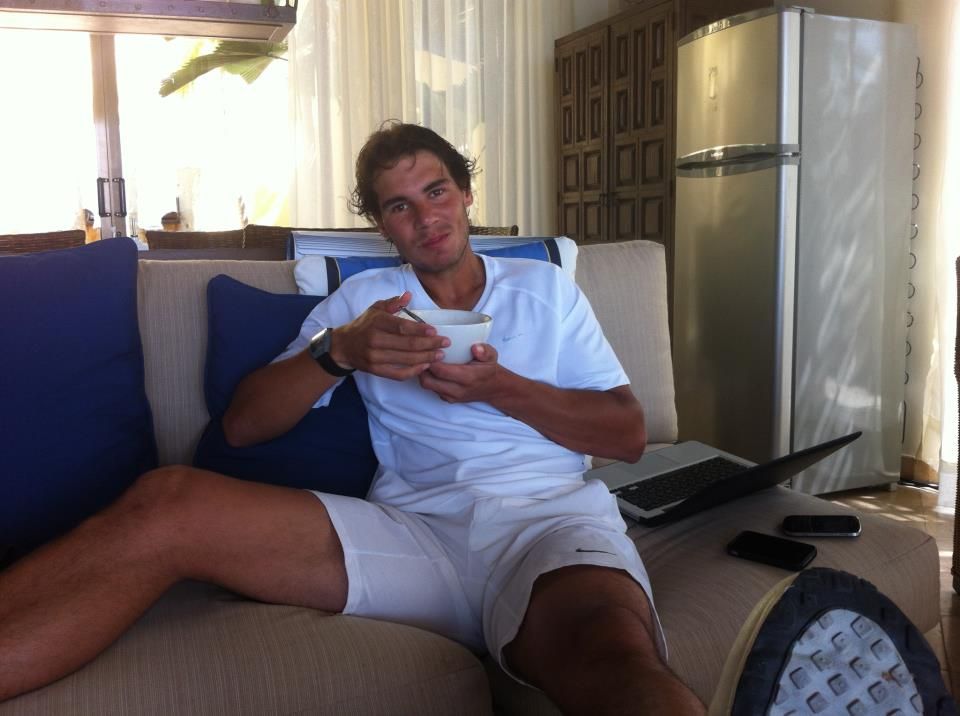 Such a shame that Rafael Nadal is always injured. We hardly get to see enough of him and his Herculean growls, hair, forearms,
bulge
, etc.
We've always known Rafa to have a
nice butt
. But for the first time, we're getting to see his legs in their full, fleshy, meaty, muscular, hairy, glory.
And on that note, we
must
have a spoonful of whatever he's eating.
Yum.