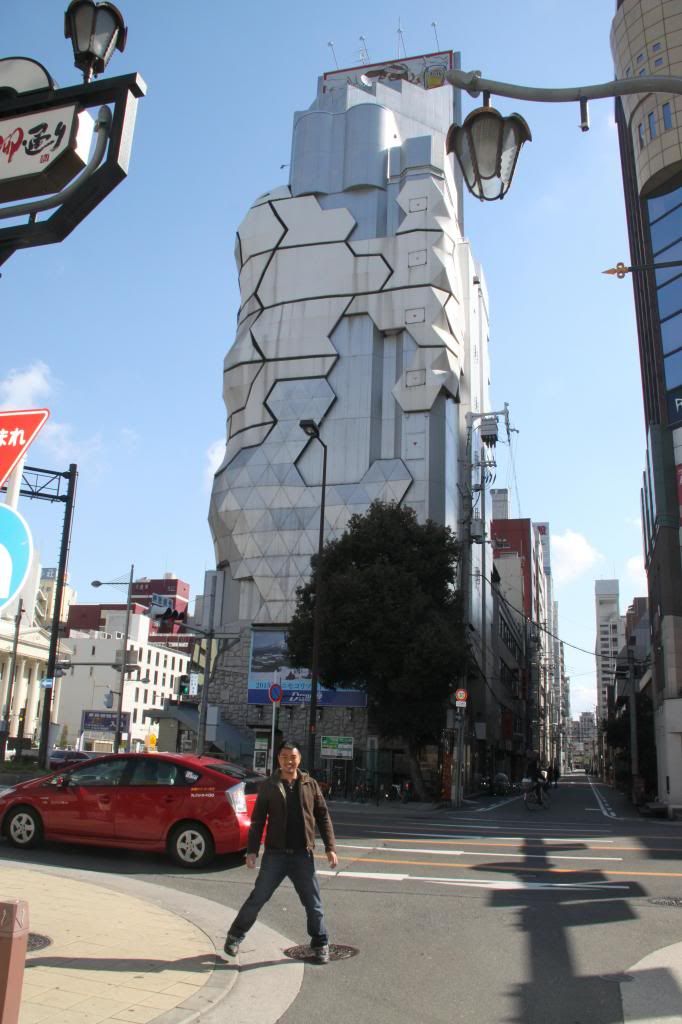 A NUMPTY IN NAMBA.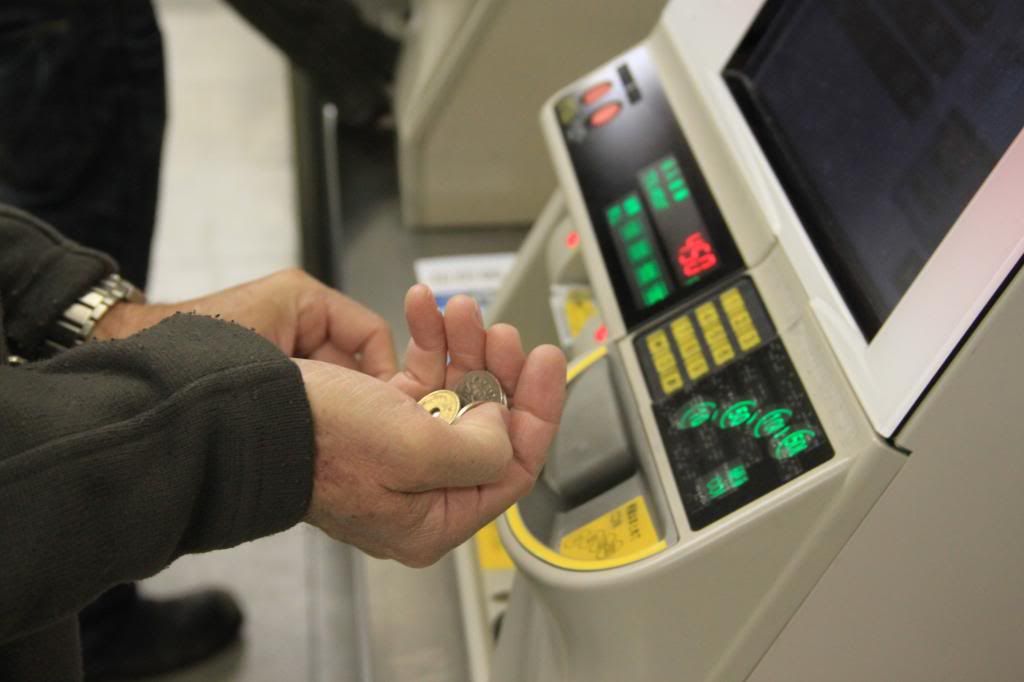 WHICH COINS TO USE?
WHICH BUTTONS TO PUSH?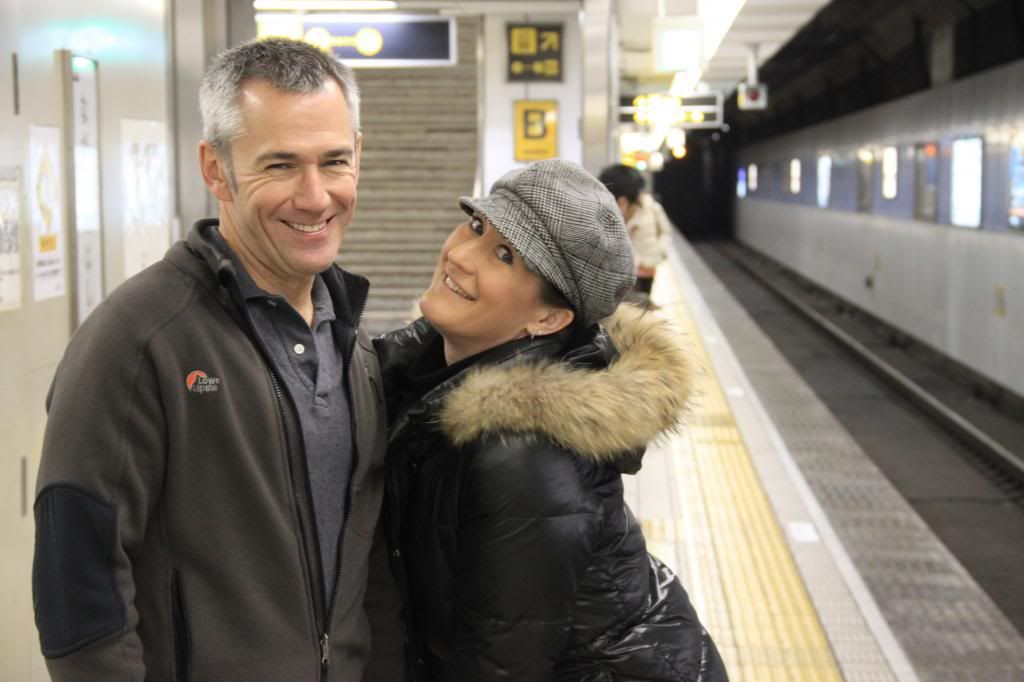 THE BEAUTIFUL SMILES BELIE THE CHALLENGES OF NAVIGATING OSAKA'S DIZZYING SUBWAY NETWORK.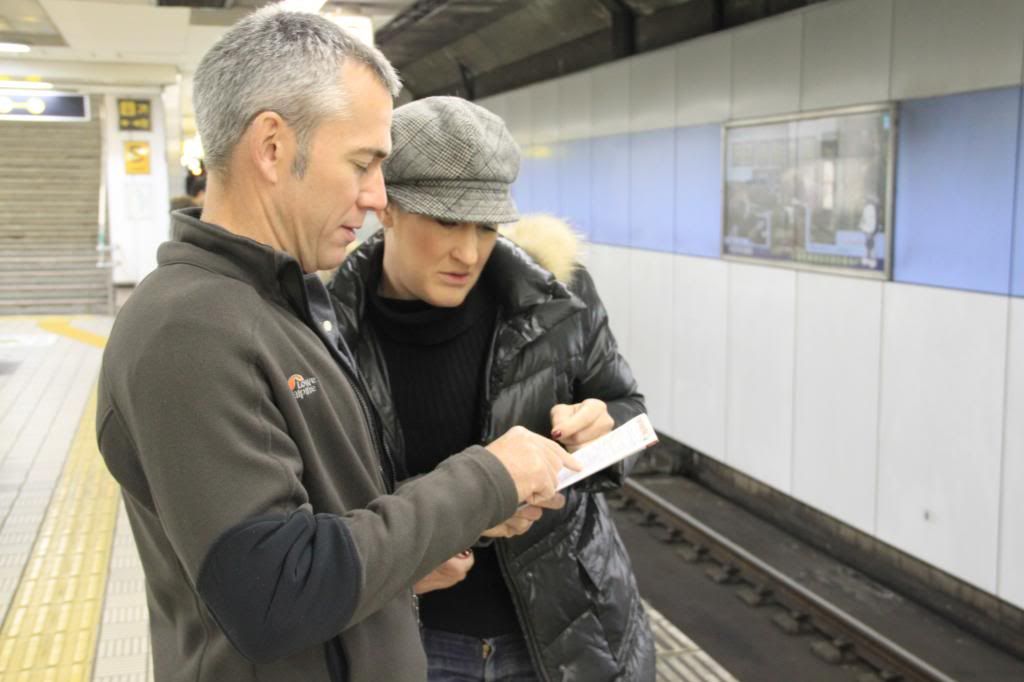 REALITY SETS IN.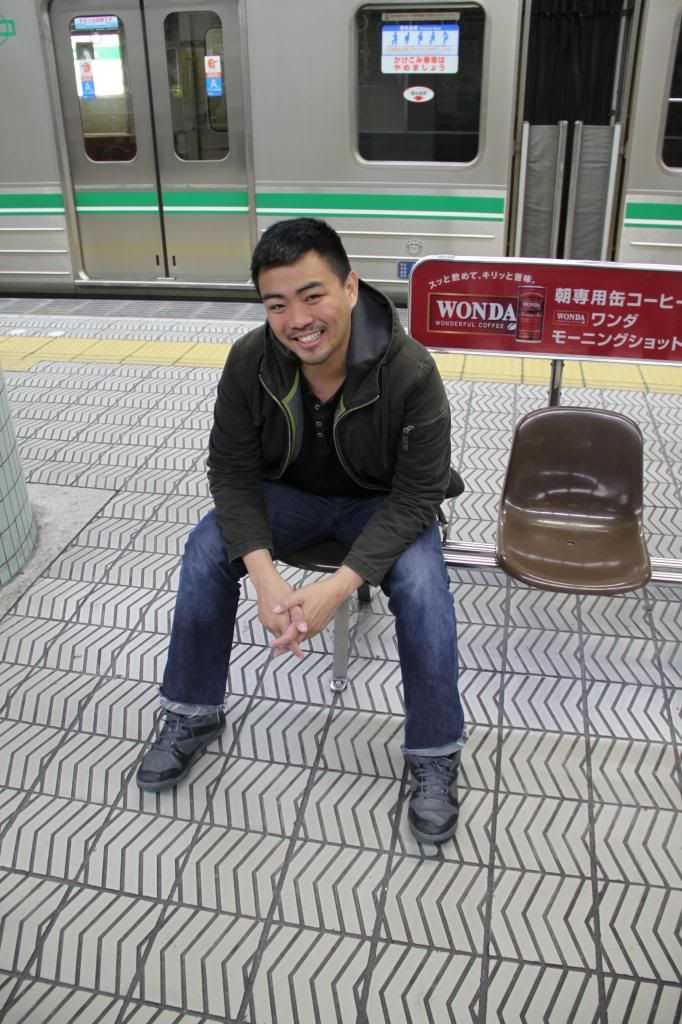 SLEEPY?
DRINK WONDA WONDERFUL COFFEE.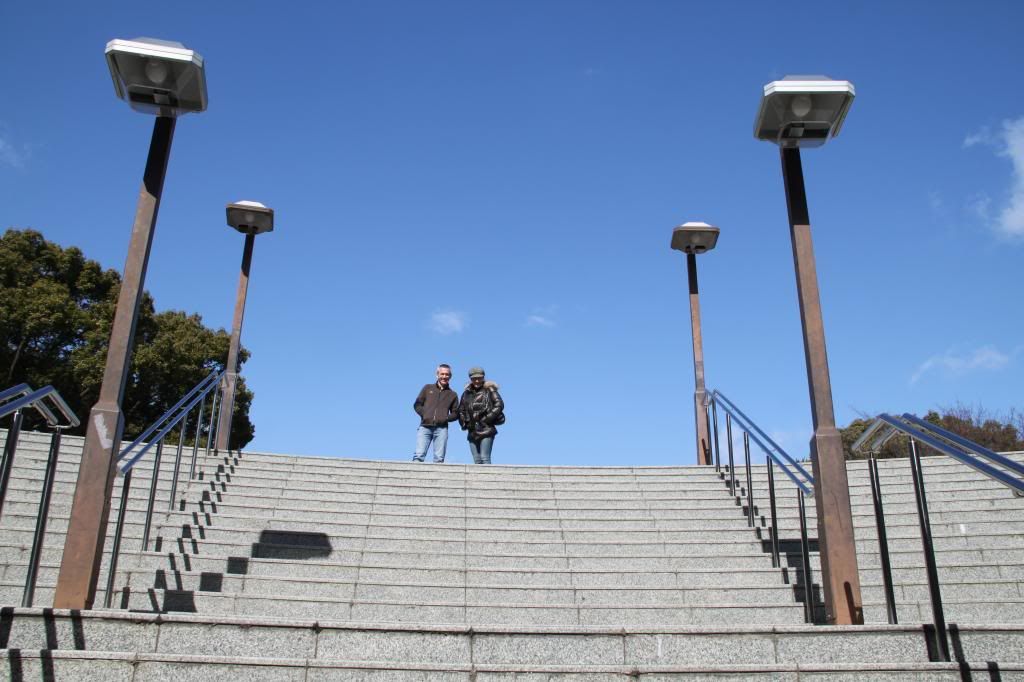 MADE IT TO OUR DESTINATION!
Our first night in Osaka was a tragicomedy that involved a bottle of Bombay's Sapphire gin in our cute room at
Best Western Shinsaibashi
, some really terrible "kerosene chicken" (because Emma and Chris refused to eat raw chicken - duh!) in an unknown Japanese eatery, and me leaving said eatery in a huff. Drunk, angry, hungry, lost, and without a yen to my name.
I think I might have wandered off to find a money changer; all I had was a few Hong Kong dollar bills. Lucky me, the currency exchange counter in Daimaru had already closed and I had no choice but to find my way back to our toybox of a hotel room. Emma and Chris walked in a few minutes later with a "peace offering" - a Sapporo Beer King Can. We drank some more amid what seemed to us then like gut-wrenching discussion.
"Speak to him, Ems," Chris implored. "You're much better at it than I am!"
"You have to promise," Emma insisted, "that what we spoke about tonight will stay in this room will never be spoken about again."
"I promise," I said.
"Good," she sighed. "God, gin such a downer!"
I was practically blind the next day. I think I might have flushed my contact lenses down the drain the previous night - but who knows what might have truly happened??
The entire morning was drenched in blazing sunshine, with but just a few clouds to soften the assault. We struggled with Osaka's tangled network of subway lines. I suspect it was exactly what we needed to clear the previous night's cobwebs away.